Hi everyone! Today I have a polish from the
Dance Legend Wow Prisms
line called
Danger Danger
. It is a hot cherry red jelly base filled with holo shards. This polish is amazing! I wore it for date night with the hubs and he liked it (he really just likes red polish). The formula was great and completely opaque in 2 coats. A must have for red lovers!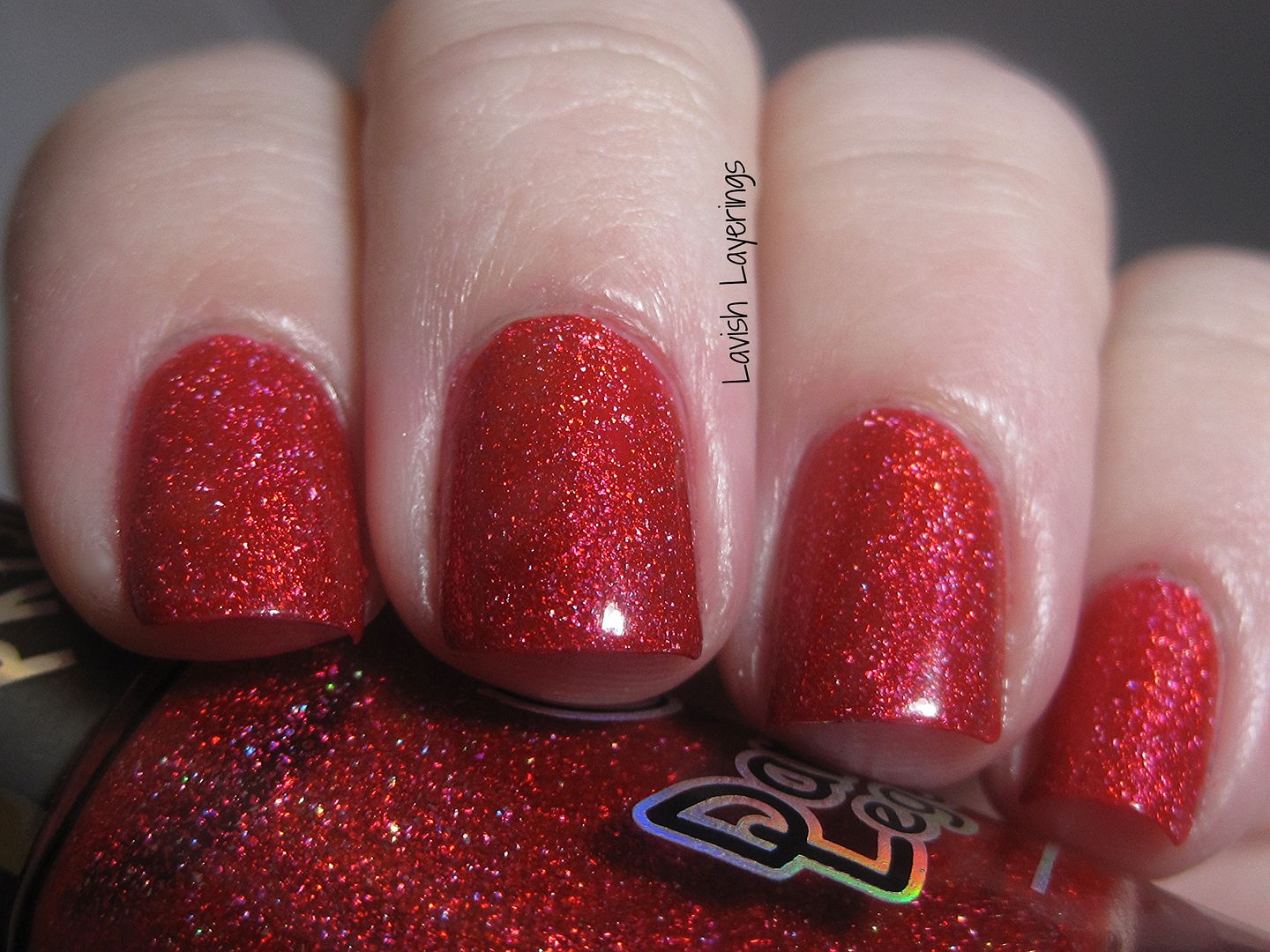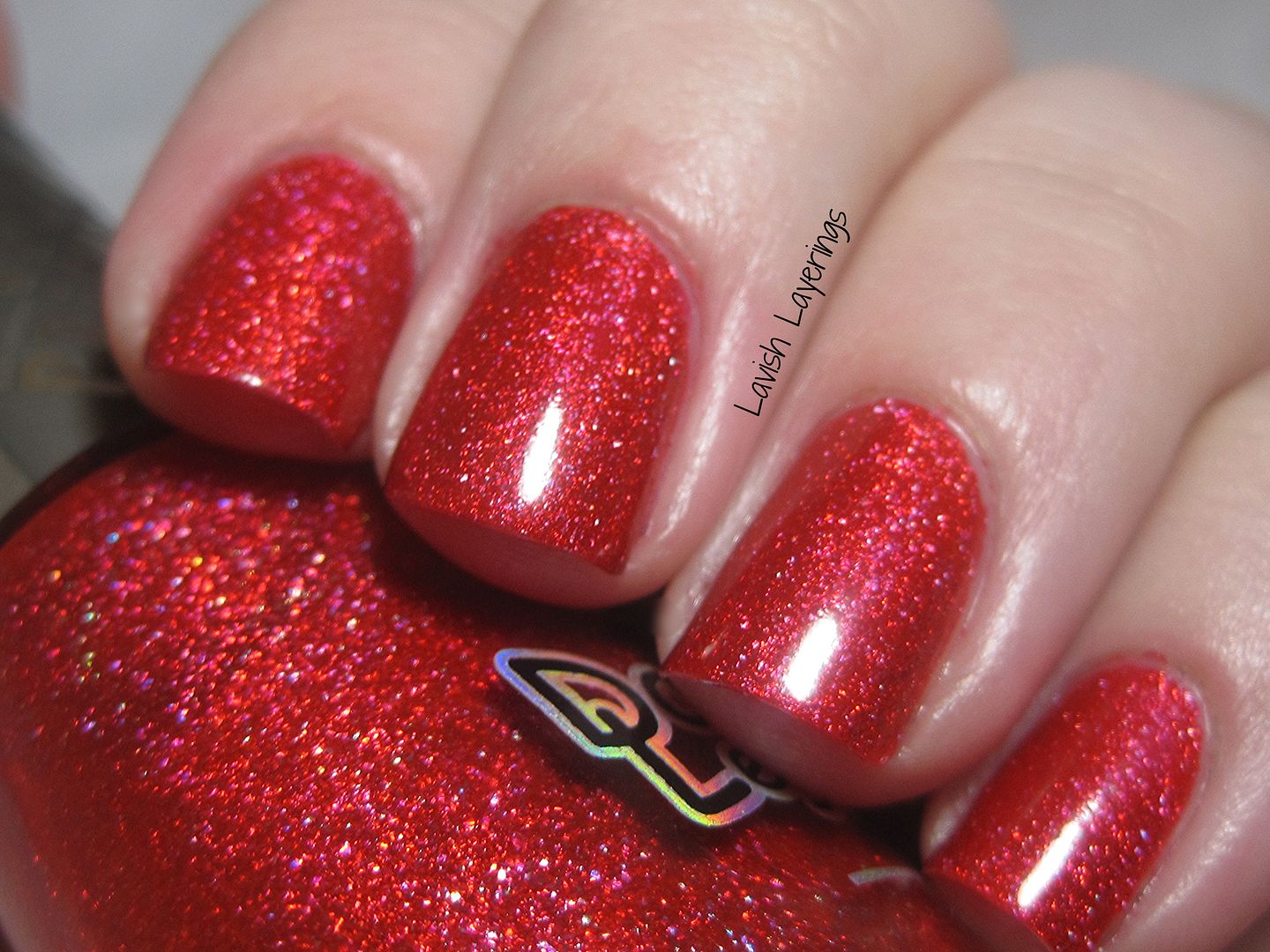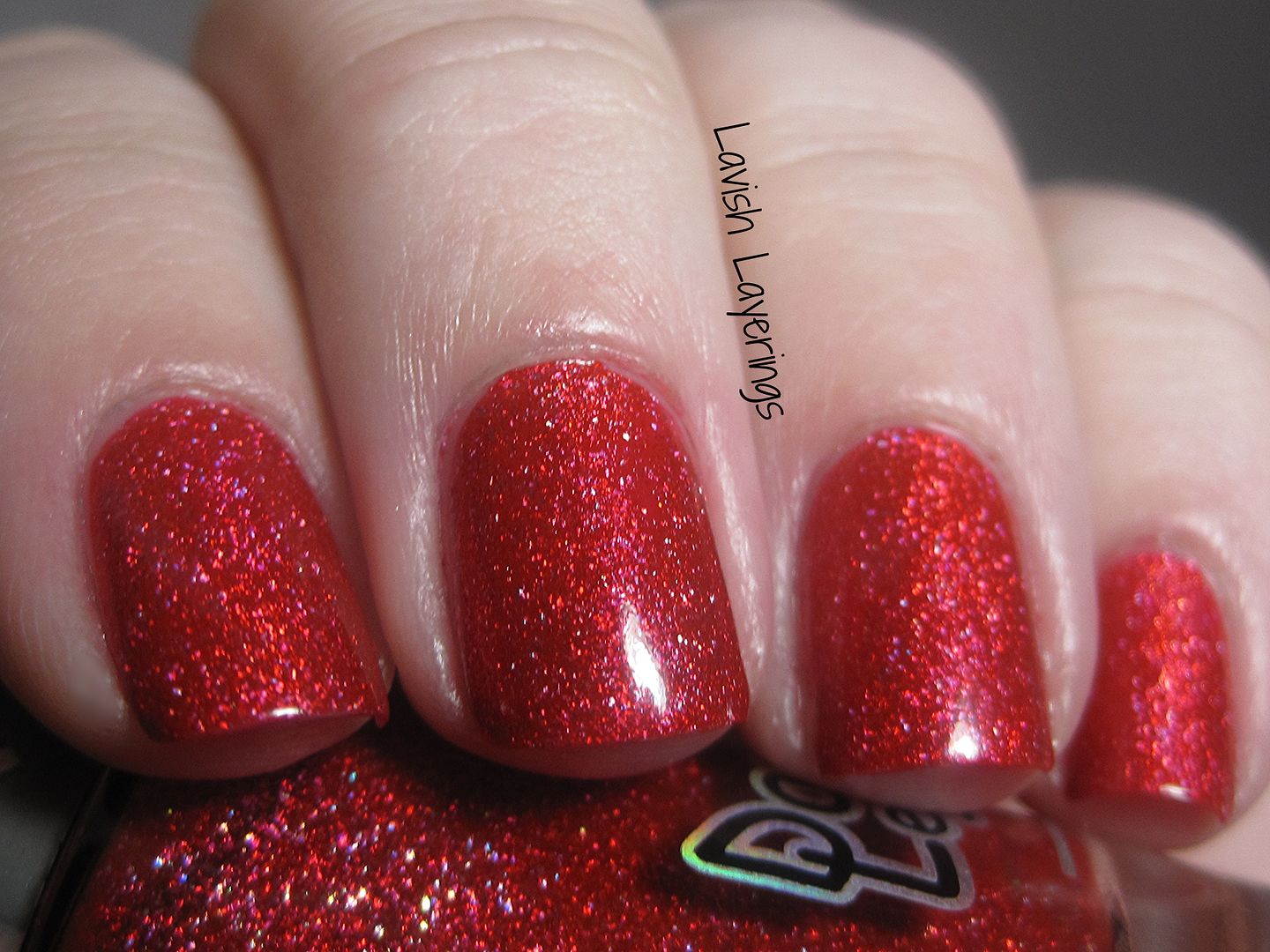 Dance Legend
polishes
originate from Russia and you can order direct from their
website
(shipping took 2 months to get to me in the US from Russia, and I've heard that is about average)
. They are also available from
Llarowe
, Color4Nails, and
Ninja Polish
which all ship to the US and internationally. Thanks for looking everyone!