Hi everyone! Today's
30 Day Challenge
prompt was
Distressed Nails
. I created a
distressed look
following
this tutorial
from
Chalkboard Nails
. I used a white base and pastels to create a springy distressed mani. American Apparel Parakeet isn't really pastel when worn alone, but the distressed technique made it look more pastel for some reason (I guess because it uses such thin coats of the polish. )I've got a list of all of the polishes I used below.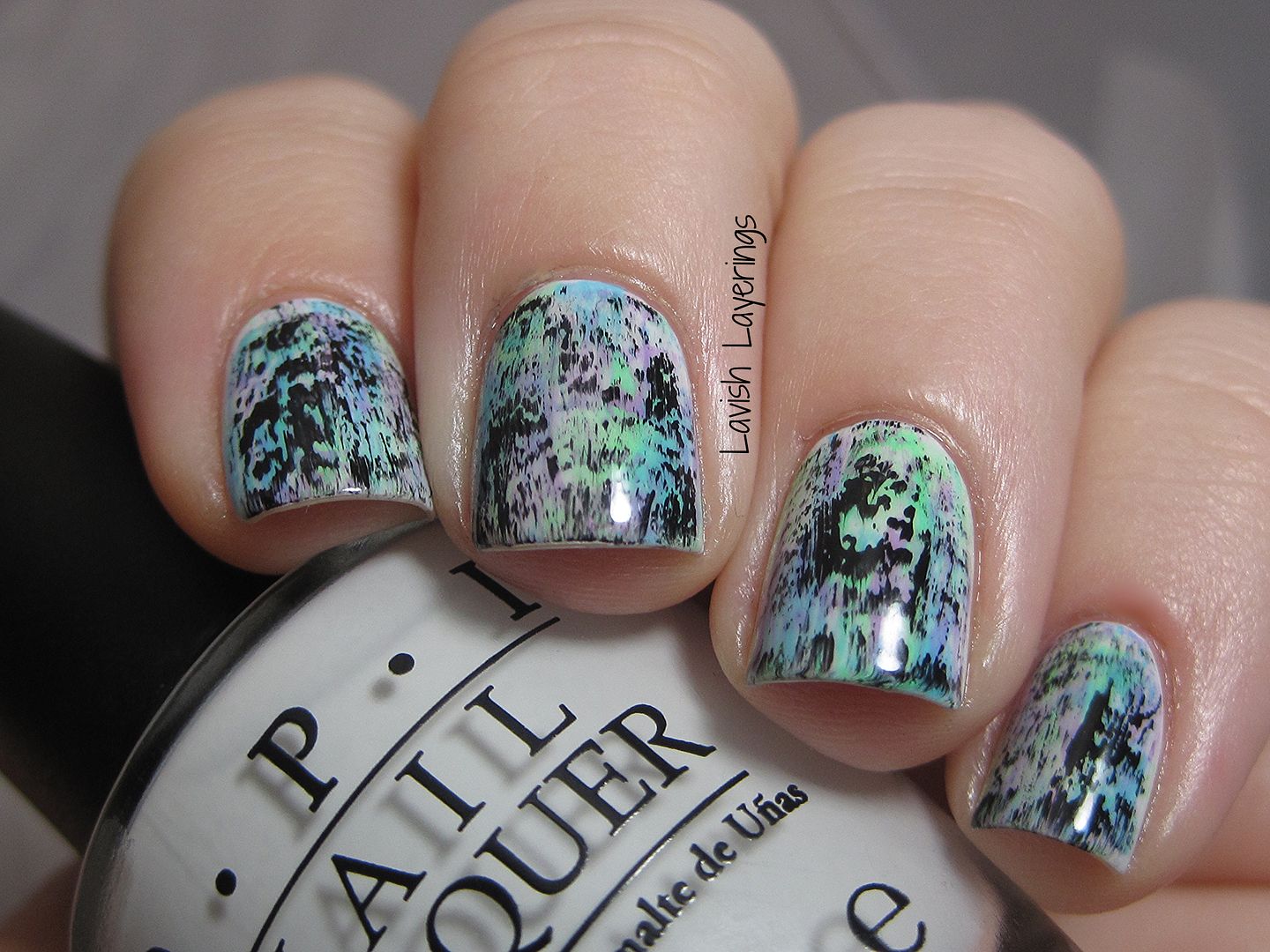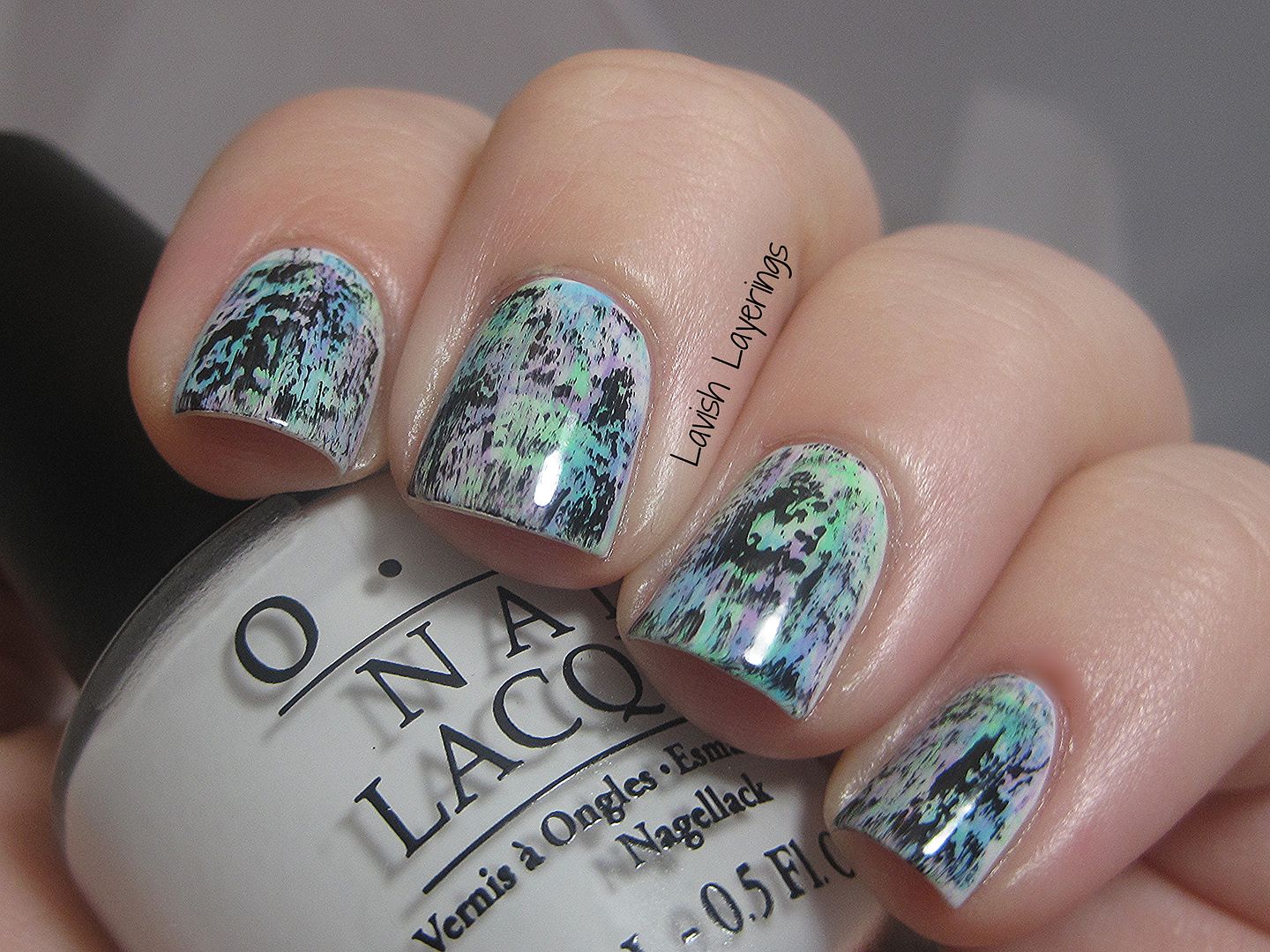 L-R: OPI My Boyfriend Scales Walls, American Apparel Hassid, American Apparel French Lilac, American Apparel Parakeet, Wet n Wild Teal Slowly and See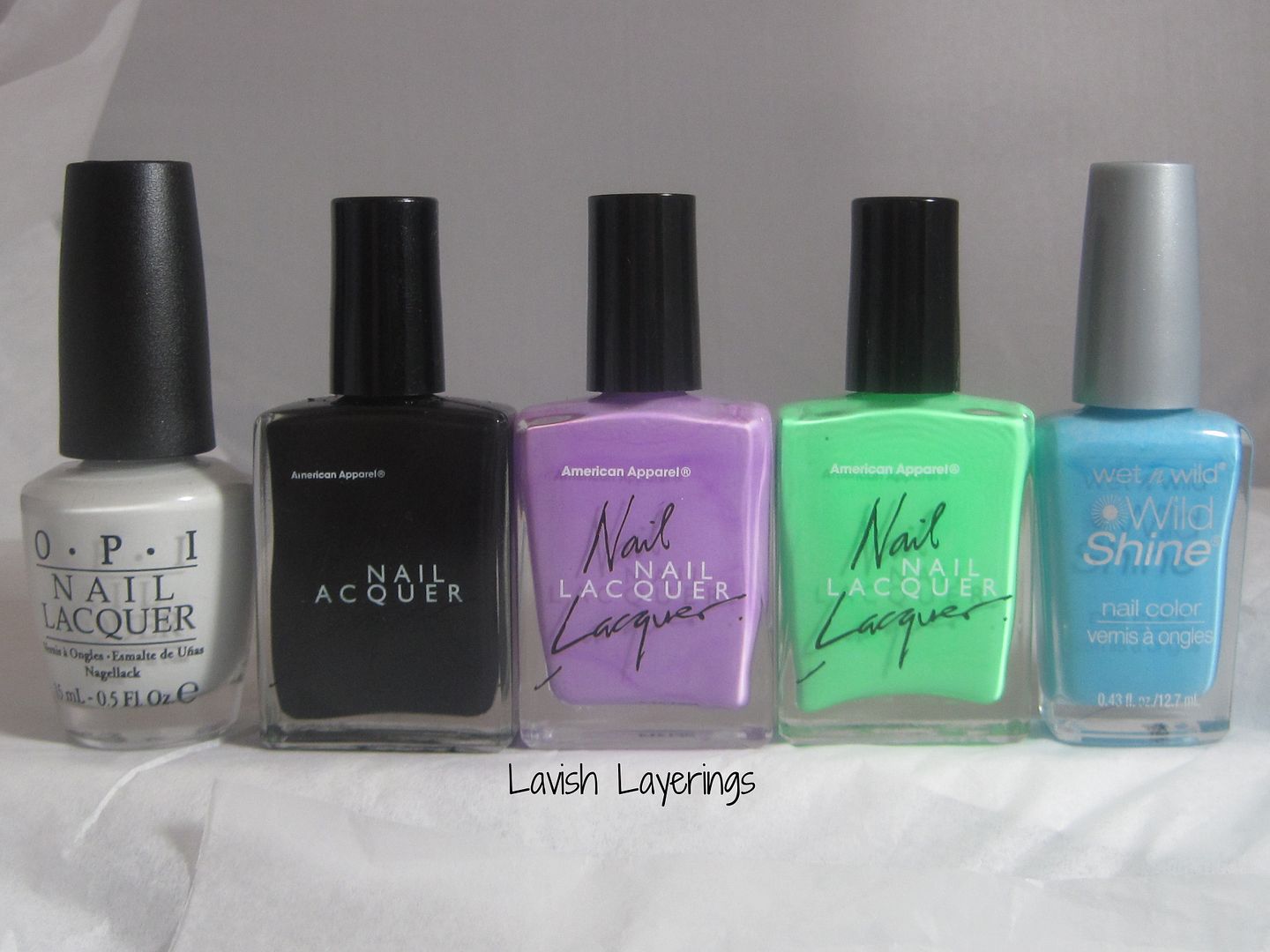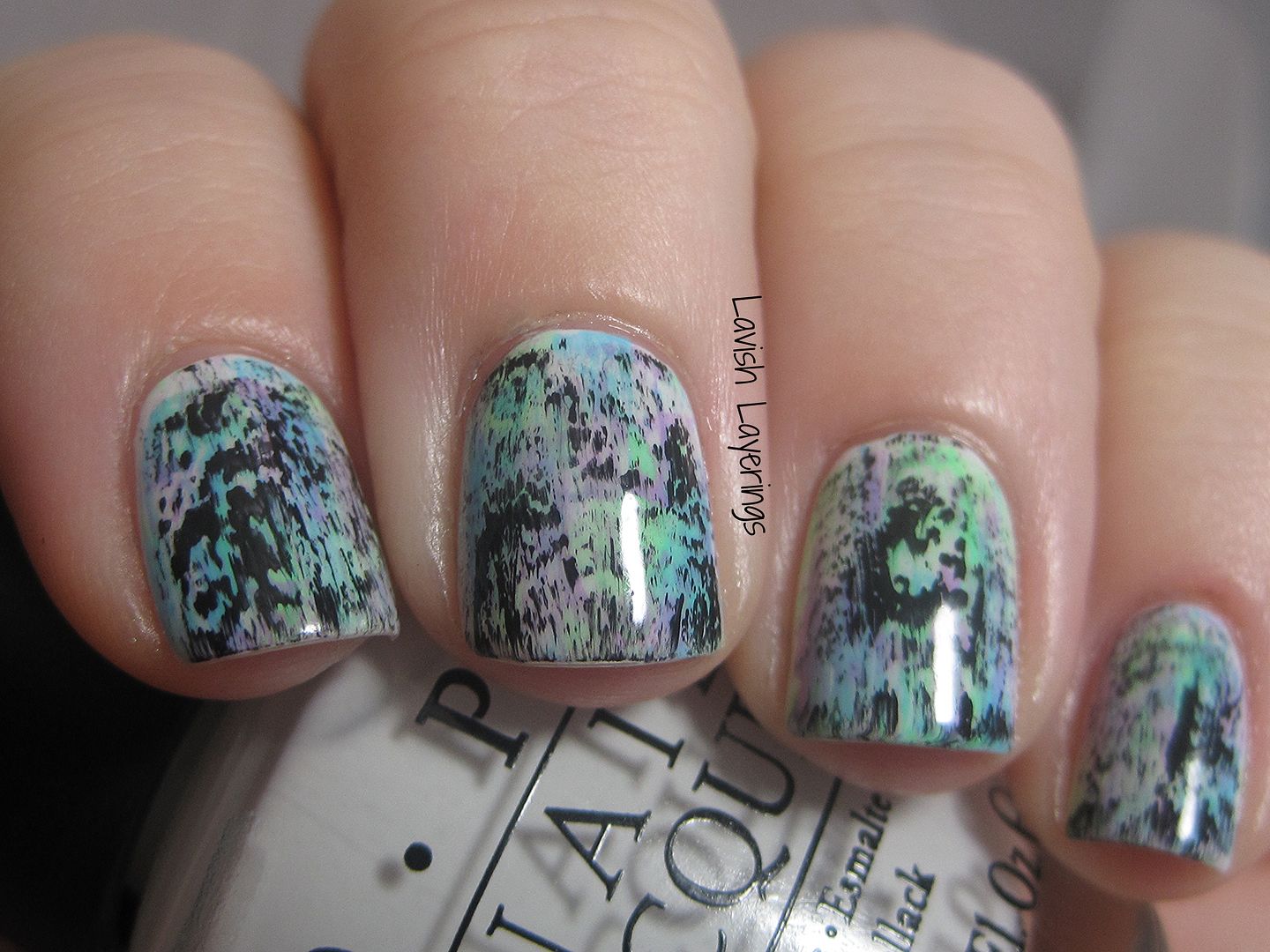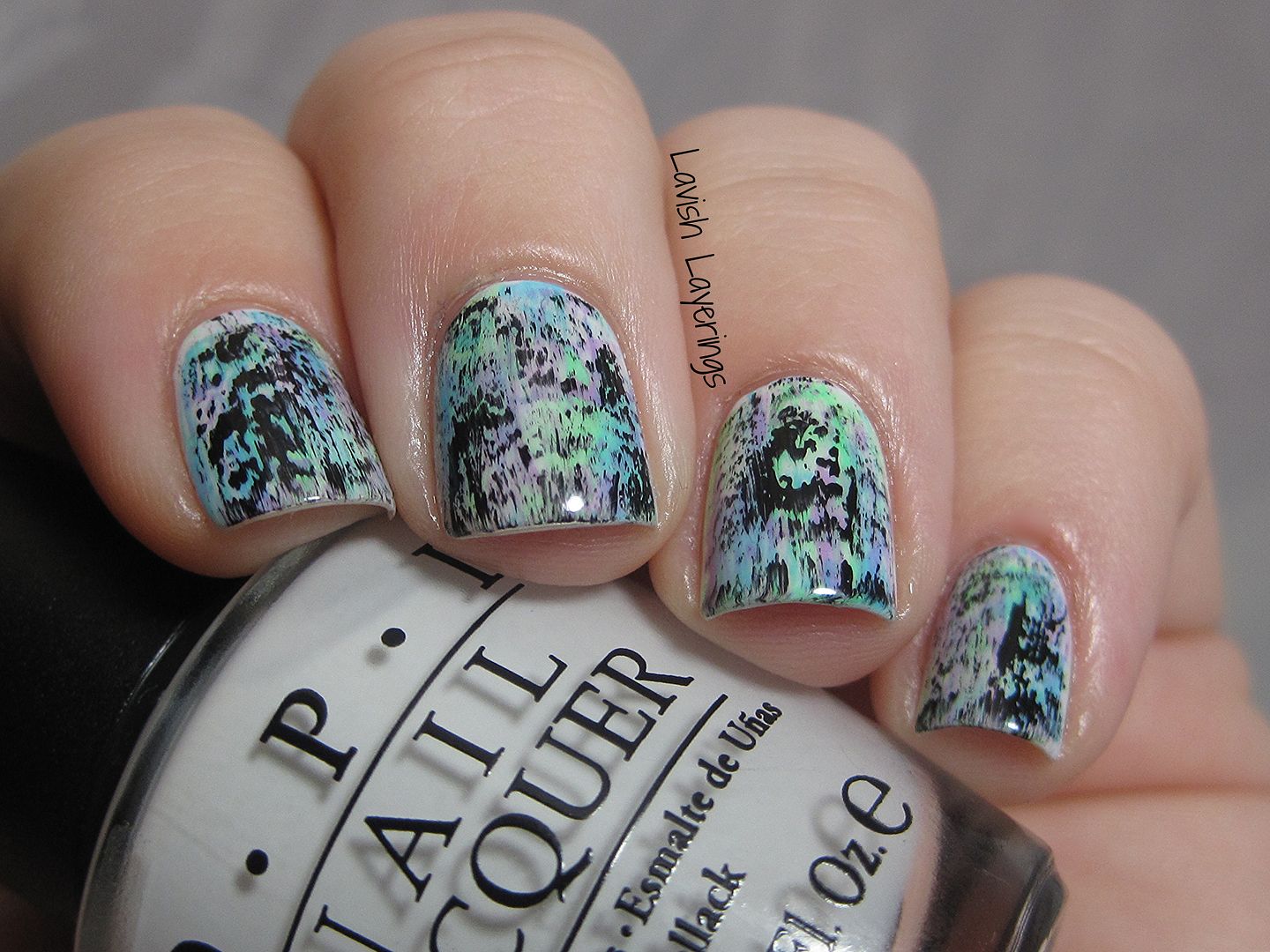 Be sure to check out what the other ladies have in store for today! Thanks for looking everyone!