Hi everyone! Today's
30 Day Challenge
prompt was to use either studs or loose glitter, so I chose
studs
. I used
The Nailasaurus's Nimbus Nail Art Tutorial
for my base using
Sinful GelShine Wisp
(white base),
KBShimmer Honeydew List
(green),
China Glaze Sugar High
(warm medium pink), and
China Glaze Dance Baby
(cool lighter pink). These colors together really gave an impressionist rose garden vibe. This is a really simple nail art look that anyone can do from beginners to experts, so be sure to check it out if you are wanting to try your hand at nail art.
I just so happened to have recently received some
assorted pastel studs (Item #7218)
from
Born Pretty Store
for review. This is a 400 piece set that has a mixture of round and square 2 mm studs in a variety of pastel shades (pink, blue, purple, peach, mint, and honeydew green). For my mani, I used the square honeydew green studs at the base of each nail. This was my very first time trying studs of any kind and they were very easy to use. I placed a dot of clear nail polish where I wanted the stud to go on my nail and then used that dotting tool to pick up the stud and place it. The dotting tool still had a bit of clear polish on the end, so it picked up the studs easily. Then I used two coats of quick dry topcoat over the whole thing to seal the studs in place. I thought them sticking up a bit off of the nail would bother me and make me want to pick at them, but I think adding the second layer of topcoat made the edges smoother and caused them not to bother me at all.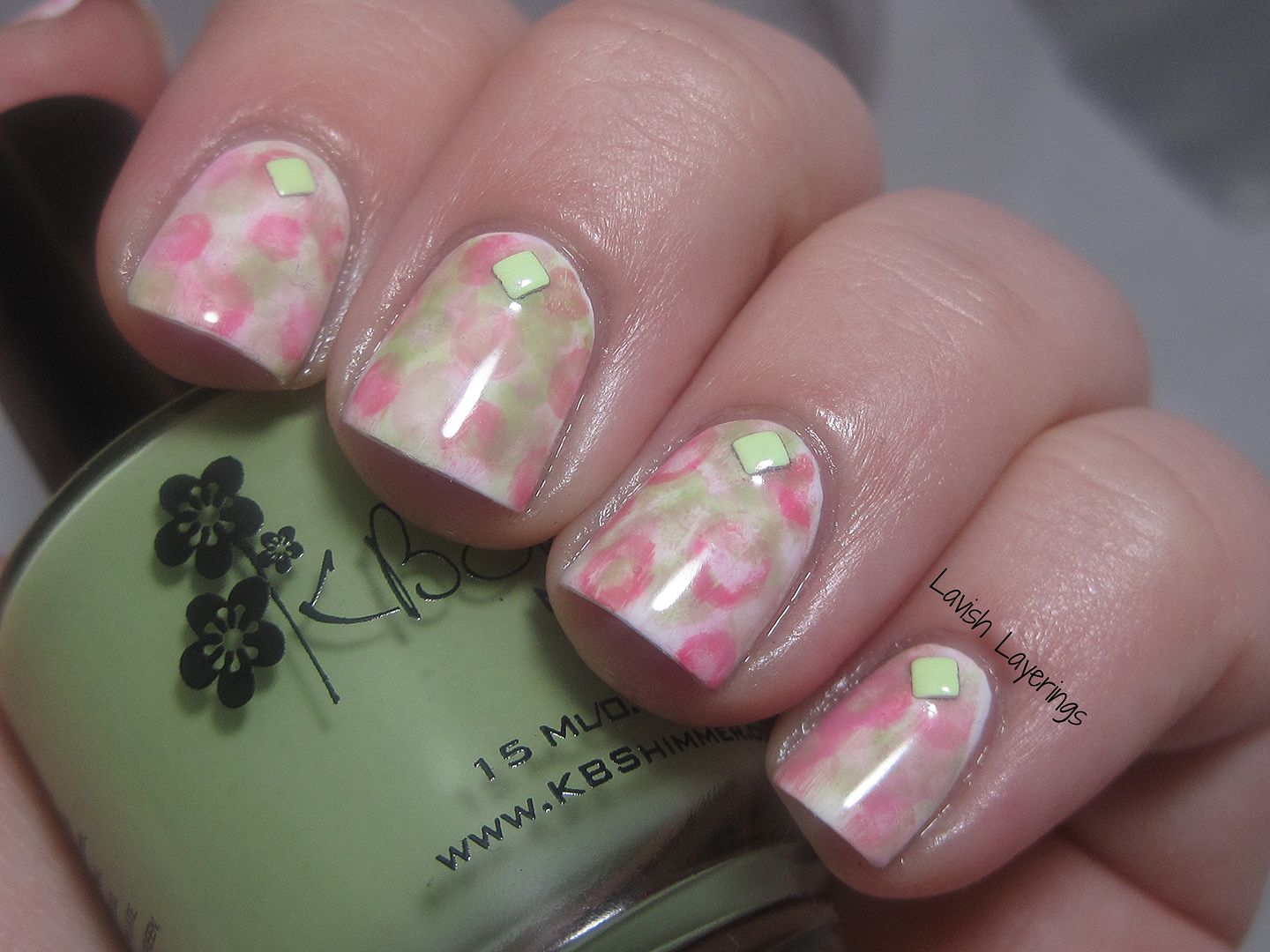 As you can see, there are 12 slots for the 12 assorted colors/shapes, but mine must have gotten jostled aroud in shipping because they were a bit mixed up. There are tons of studs here so this will allow you to do studded manis to your heart's content! There is a set of neon studs that I have my eye on next!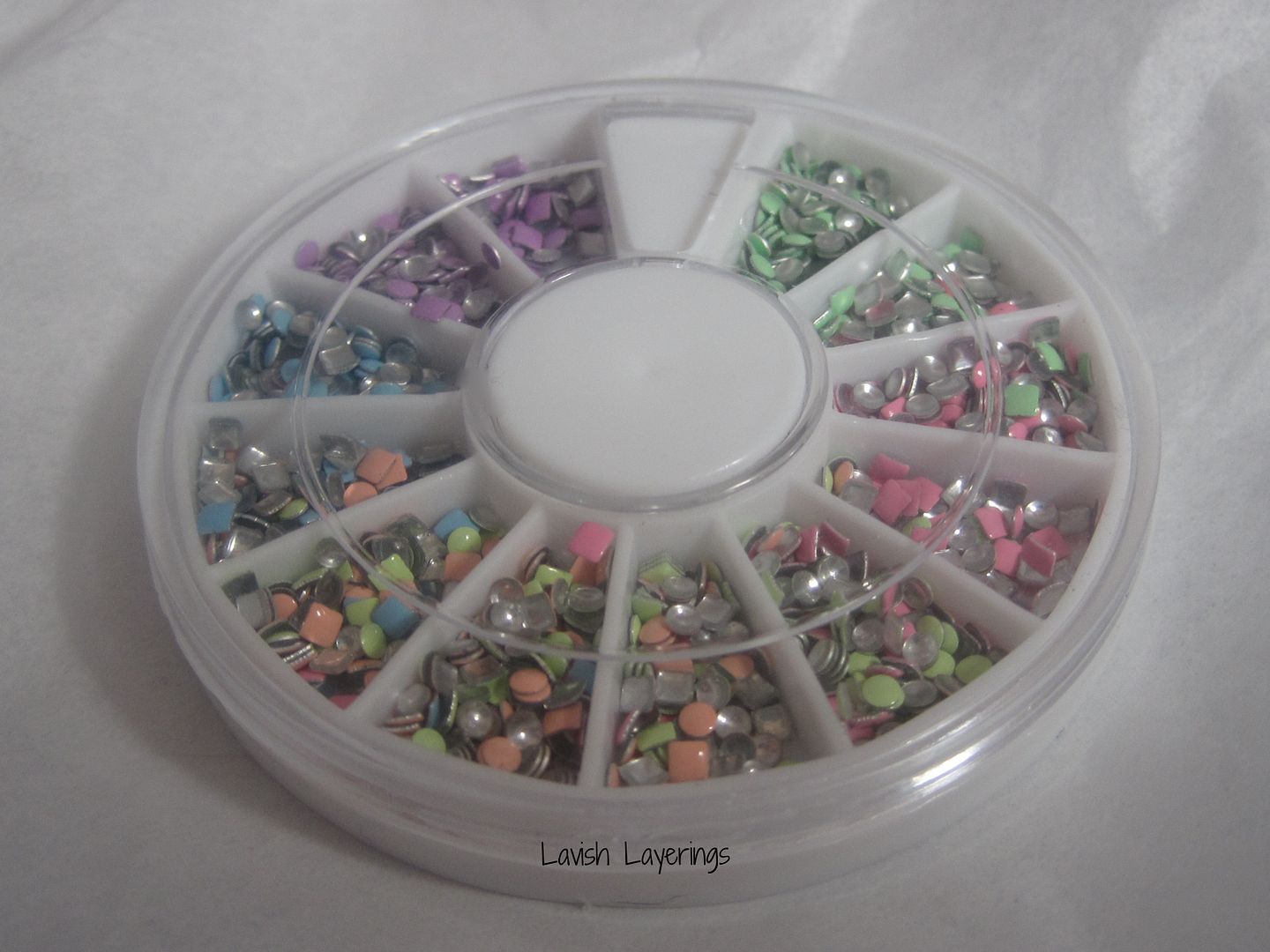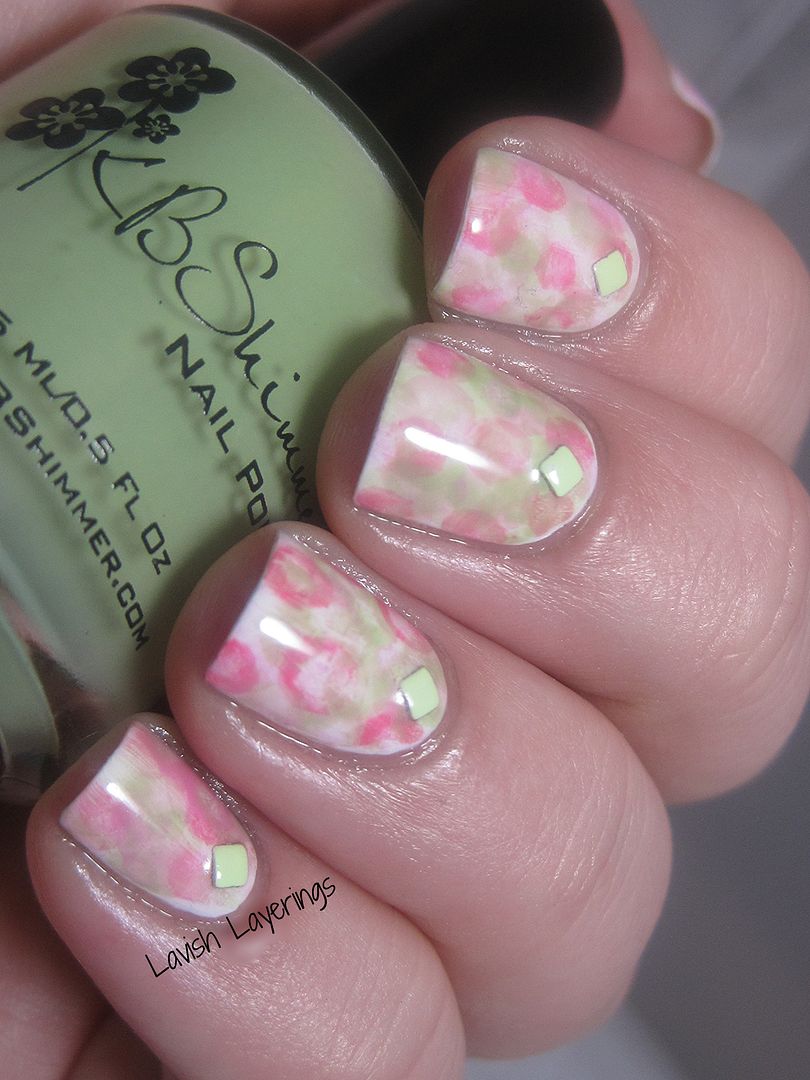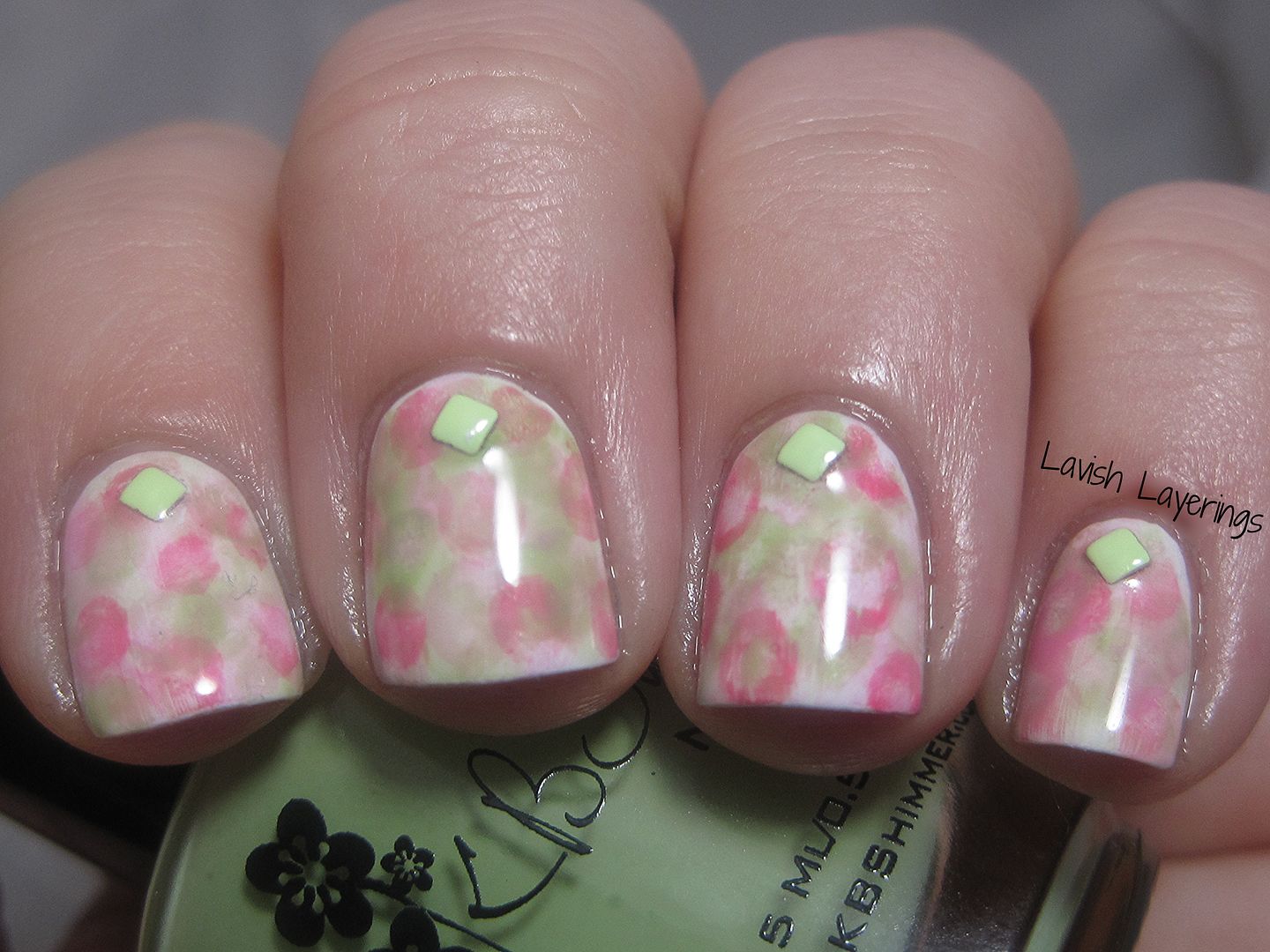 Be sure to check out
Born Pretty Store
for all of your nail art supply needs (you can use my coupon code JCX31 for 10% off your order). I've always had great experiences with ordering from them at very reasonable prices. Also, you can't beat free worldwide shipping! You can also follow Born Pretty Store on
Facebook
and
Instagram
.
KBShimmer
polishes are available from their
website
as well as from
Harlow & Co.
(Canada). Be sure to follow them on Facebook and In
stag
ram for updates on new collections and to see swatches of all of their polishes.
Both of these China Glaze polishes are from past spring collections, and I recently purchased them from Cherry Culture during a recent sale.
*Studs were sent for my honest review, polishes were purchased by me*
Be sure to check out what everyone else is doing today! Thanks for looking everyone!