Hi everyone! Today's mani for the
30 Day Challenge
had to be
Inspired by a Villain
. I know that most Batman fans really hate the Batman movies that Joel Schumacher directed because they were so over the top and silly, but I still adored Jim Carrey's portrayal of
The Riddler
in Batman Forever. My husband and I have actually discussed at length who could possibly play the role of The Riddler if Christopher Nolan decided to bring the character into his movies, and we couldn't come up with anyone who could do the role justice. So for this mani, I decided to pay homage to The Riddler.
For my mani, I started off with a base of
China Glaze Four Leaf Clover
(which is much greener in real life...the neonish pigments in it make it look bluer in pictures). Then, because I don't have a nail art pen (YET!), I used a black Sharpie to draw on the question marks. This was, in fact, a terrible idea because topcoat made this a streaky mess. Thank goodness I took pictures first. I will be purchasing a black and white nail art pen soon.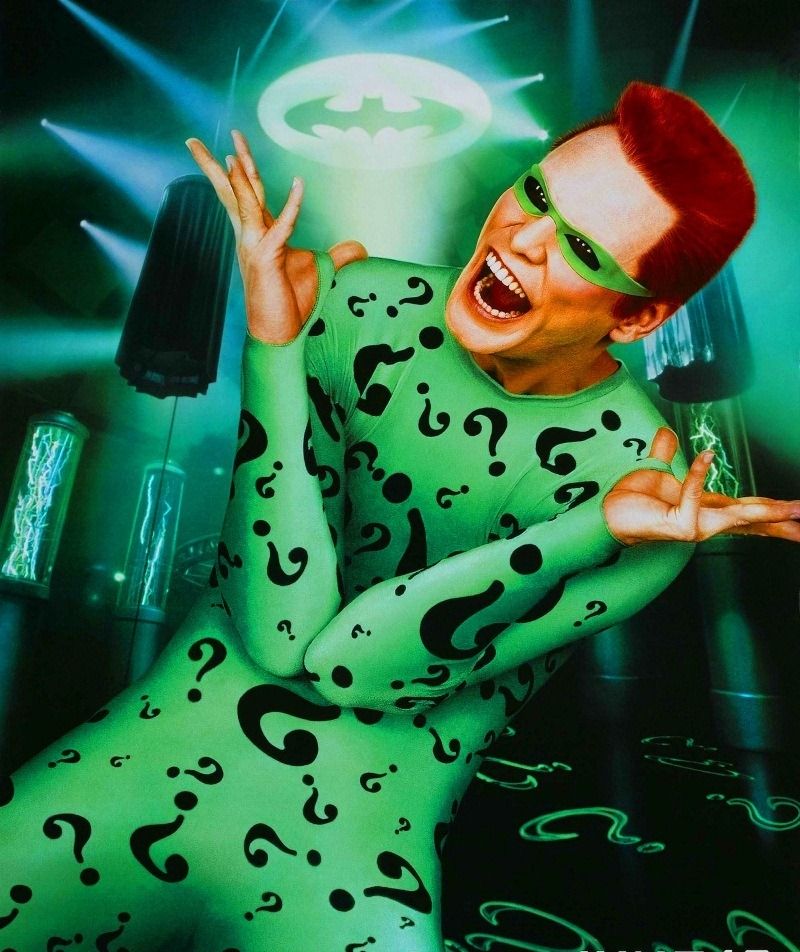 Be sure to check out what the other ladies have done for their Villain manis! Thanks for looking everyone!