Hi everyone! Today's
30 Day Challenge
prompt required us to use 3-4 polishes from the same brand in one mani. I did it better...I used an entire collection from one brand in one mani. I know that you guys have seen me go on and on about
OPI's Brazil Collection
lately so I really thought about using those polishes, but instead I reached back to another OPI Collection that I love just as much.
OPI Pirates of the Caribbean Collection
from Spring/Summer 2011 was probably the first complete collection that I ever owned (even the Silver Shatter, which I did not use in this mani). They are still some of my go-to cremes today.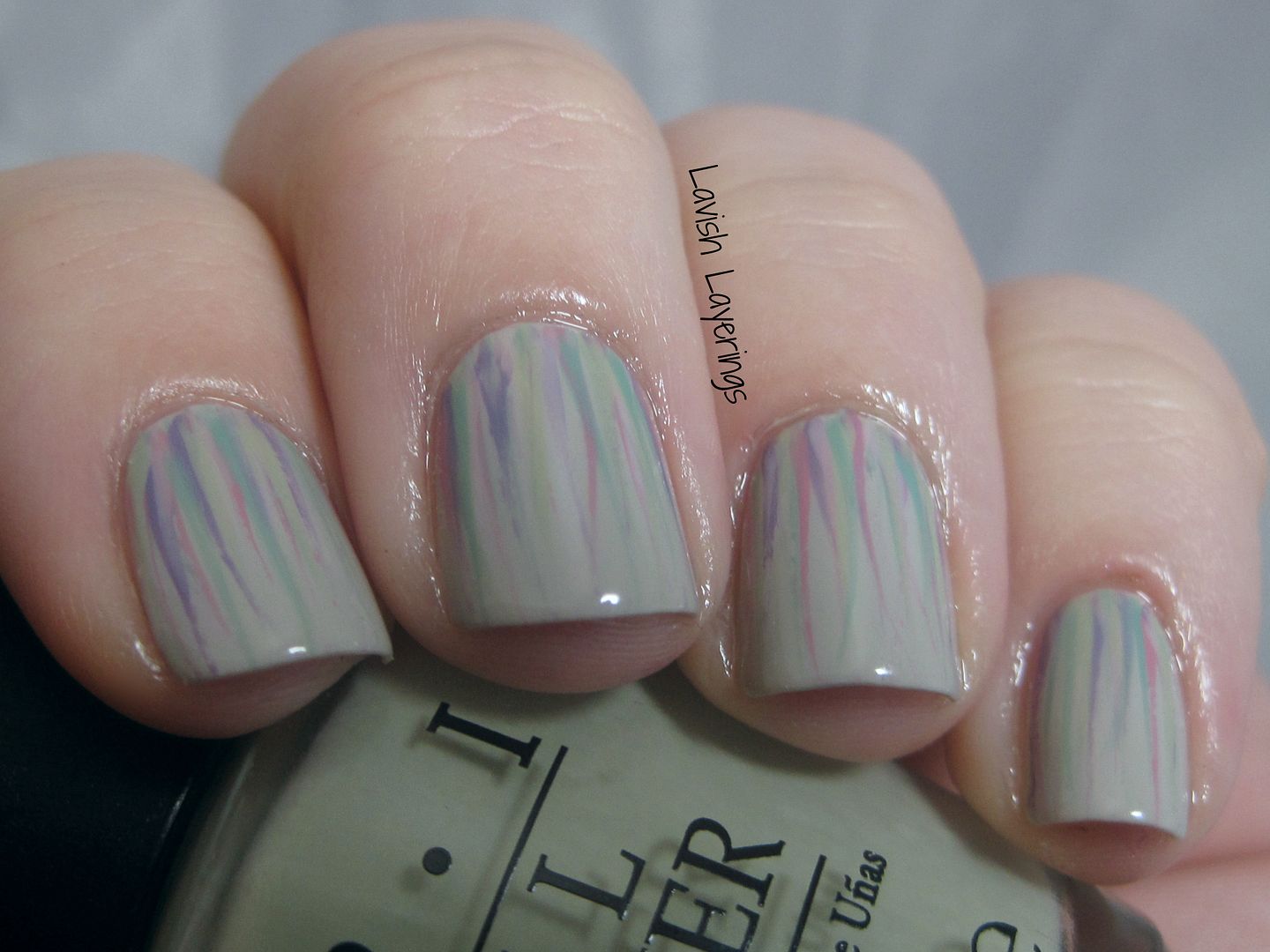 For my mani, I utilized the
Waterfall Nail Art Technique
by
The Nailasaurus
and I think I might have used a skinnier brush than she uses in her tutorial. It was a long, skinny striping brush from a nail brush set. Since all of the colors are pastels, this was a very subtle effect, but absolutely lovely. I will definitely be doing more Waterfall Manis in the future with brighter and darker colors. I used
Skull & Glossbones
as my base color, and then striped with all of the other colors from the collection. I thought it was subtly springy.
T-B, L-R: OPI Sparrow Me the Drama, Planks a Lot, Stranger Tides, Steady as She Rose, Skull and Glossbones, Mermaid Tears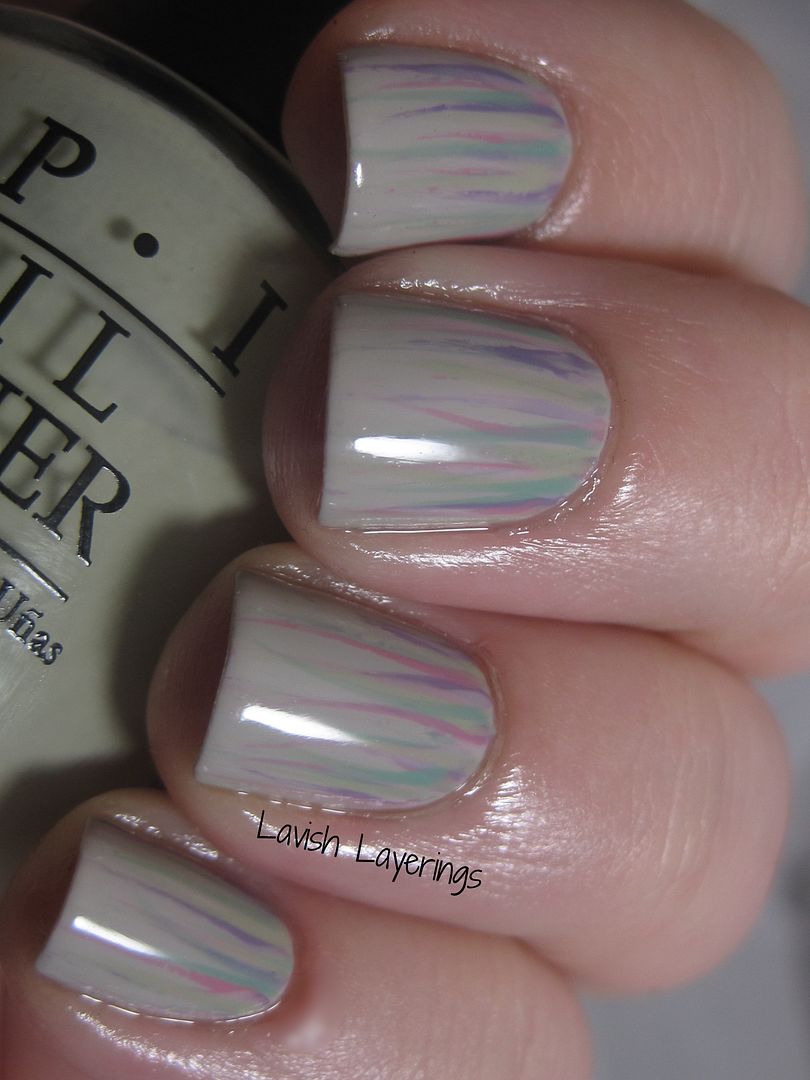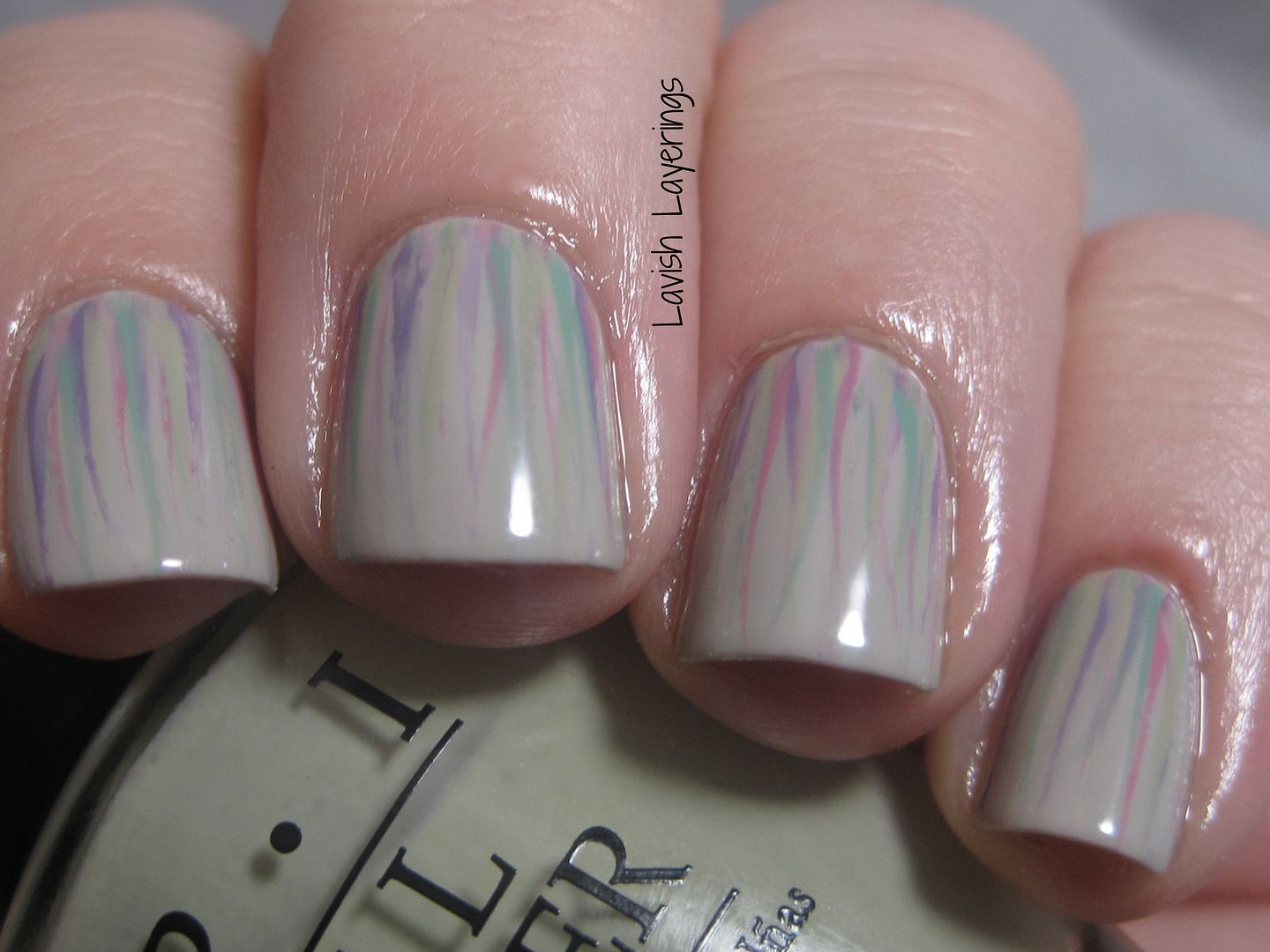 Be sure to check out what the other ladies are up to today! Thanks for looking everyone!