Hi everyone! Today's 30 Day Challenge mani had to be Inspired by Your Favorite Children's Book. I was a big reader when I was a kid, so I have a lot of favorites (I almost went with Where the Wild Things Are) but this book is one that I have a lot of fond memories of. Put Me in the Zoo is about a leopard named Spot (that looks decidedly more like a giant Great Dane to me) who can do all sort of tricks with his spots and he wants to be a part of the zoo. It is determined, in the end, that he is better suited for the circus. My mom actually has a quite adorable video of me reading this book to her on an old VHS tape.
For my mani, I started off with a base of Revlon Colorstay Buttercup and then added multicolored dots to mimic Spot the leopard. The problem I had with this mani was that I had to change dot colors between each dot, so my polish "puddles" that I was dipping my dotting tool in kept drying up and getting goopy and stringy. You can actually see where some of the red got stringy on my middle nail, but for some reason in pictures it looks like a hair or something. I promise it is not a hair, it is nail polish! You couldn't even see this in person, but in pictures it was glaring.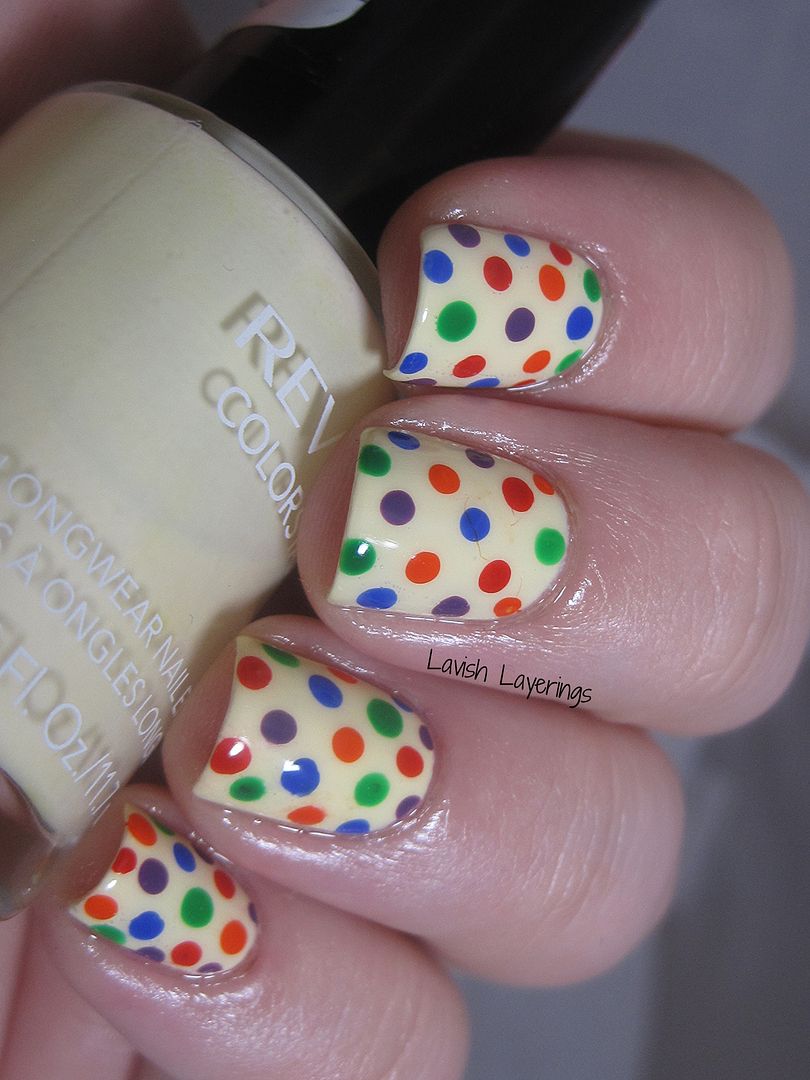 Colors Used (L-R):
Zoya Sooki, OPI A Roll in the Hague, Revlon Colorstay Buttercup, Illamasqua Elope, Essie Butler Please, and Amerian Apparel African Violet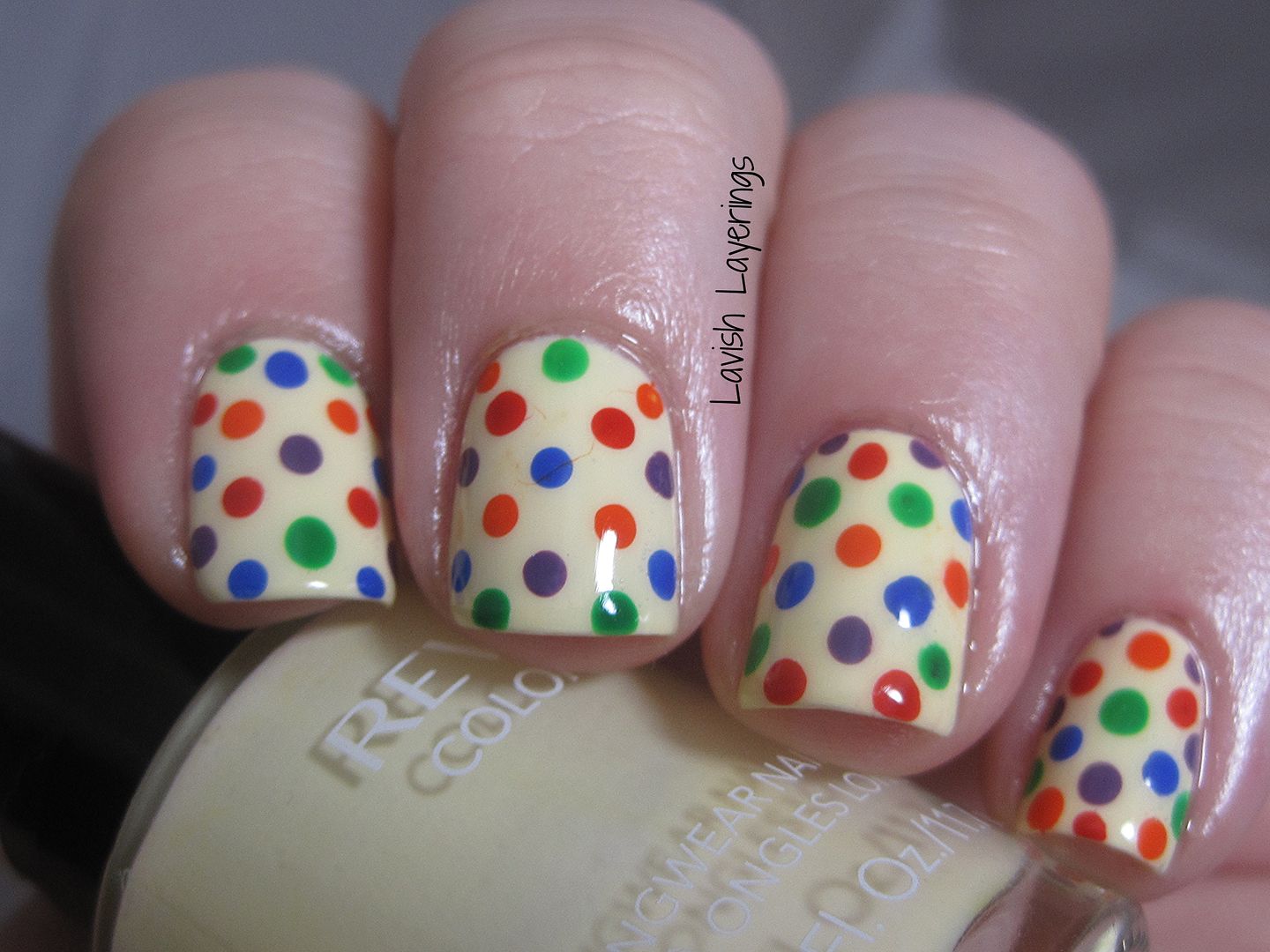 Be sure to check out what the other ladies have going on for the challenge today! Thanks for looking everyone!
An InLinkz Link-up