Hi everyone! Today's prompt in the
30 Day Challenge
was
Rainbow
. Instead of a traditional rainbow, I was inspired by the rainbows in oil slicks. That, of course, means that multichromes came into play. I actually used the entire
Dance Legend Chameleon Collection
for this look (minus The Knight). I used plate
NC02
from
Nailz Craze
and randomly dabbed the colors on the plate for each nail. I then stamped the design over black to make the multichrome pop. I loved this design so much!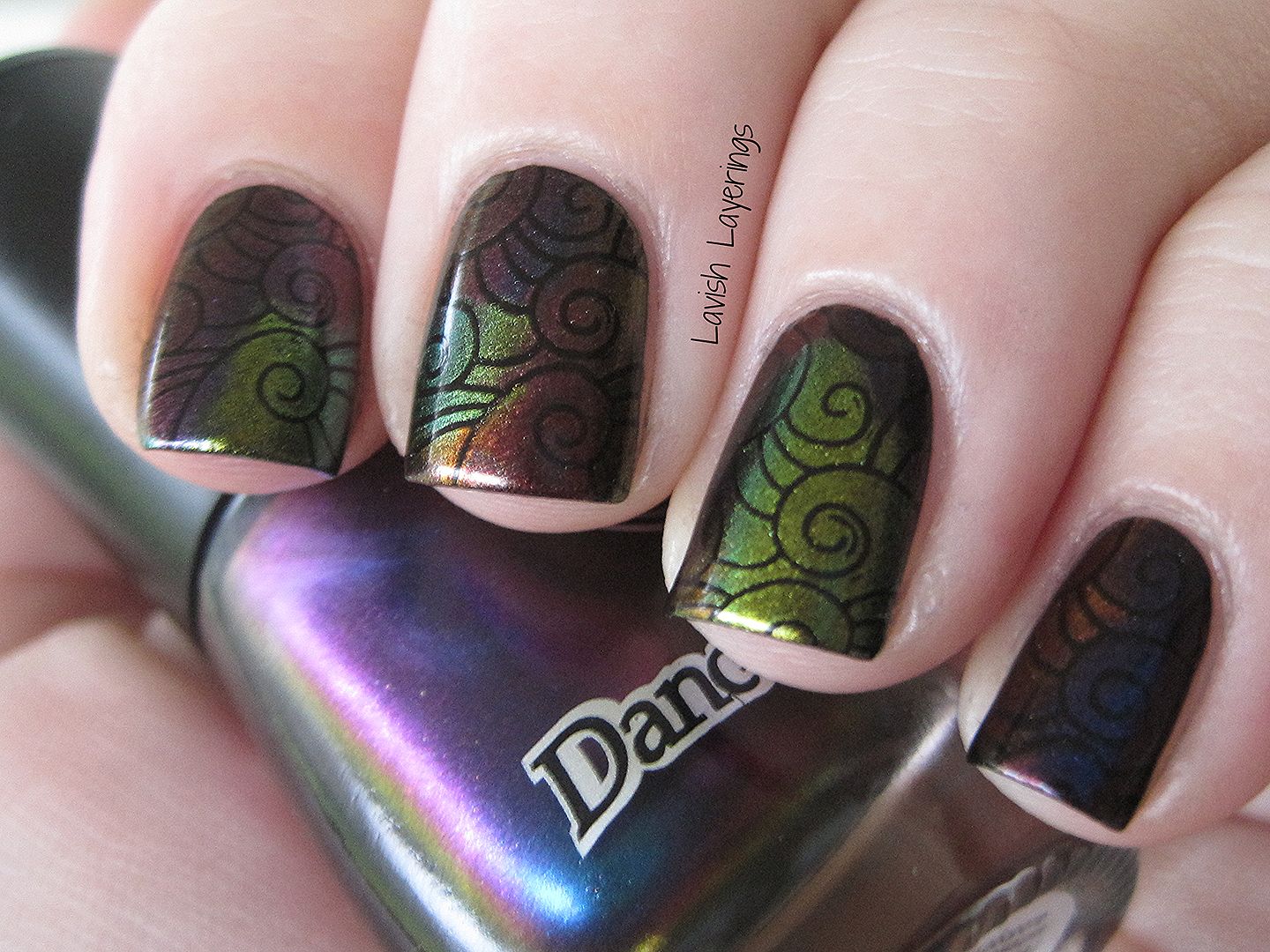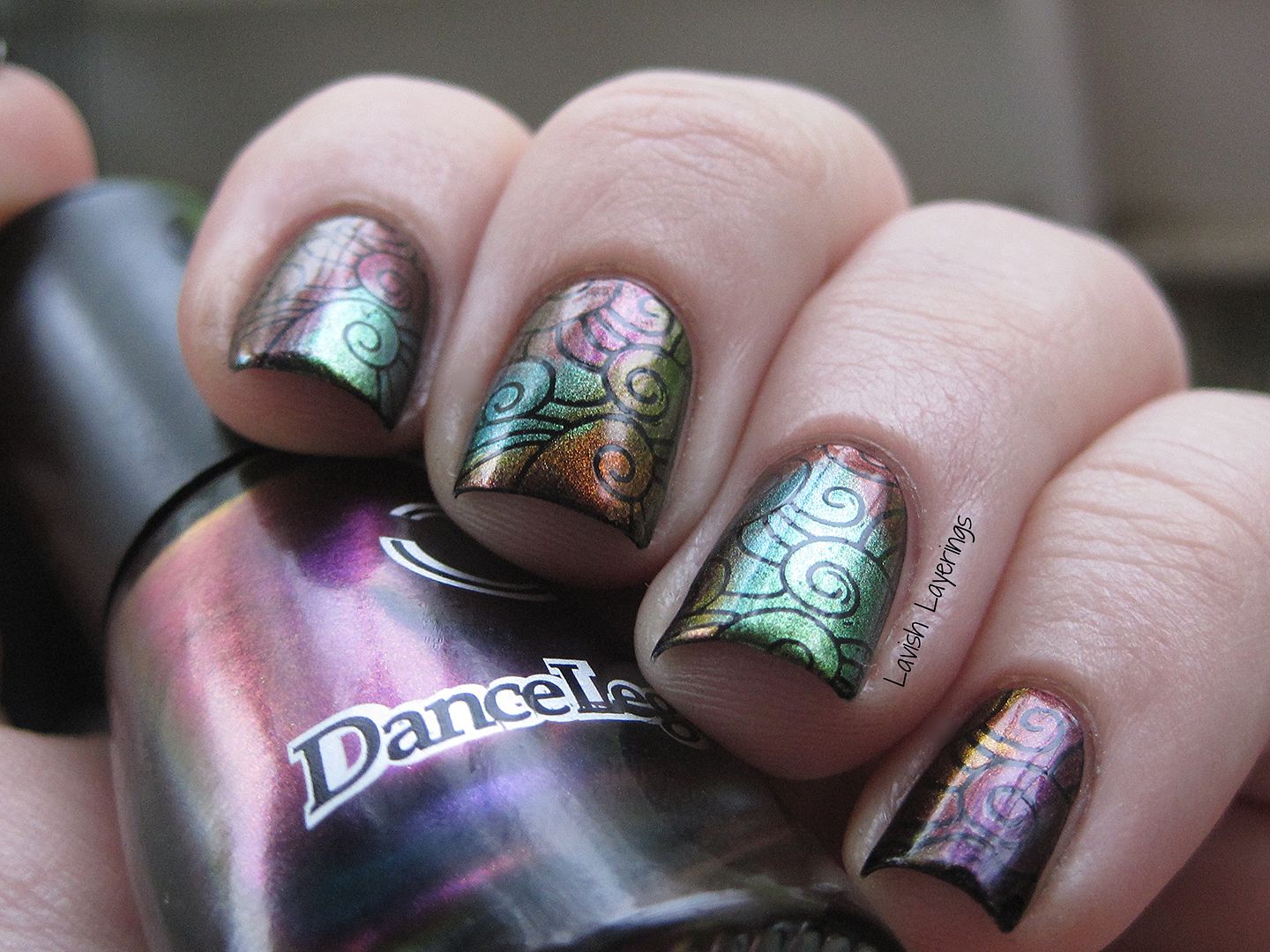 L-R: Boggs, Roz, Celia, Boo, Wazowski, and Sulley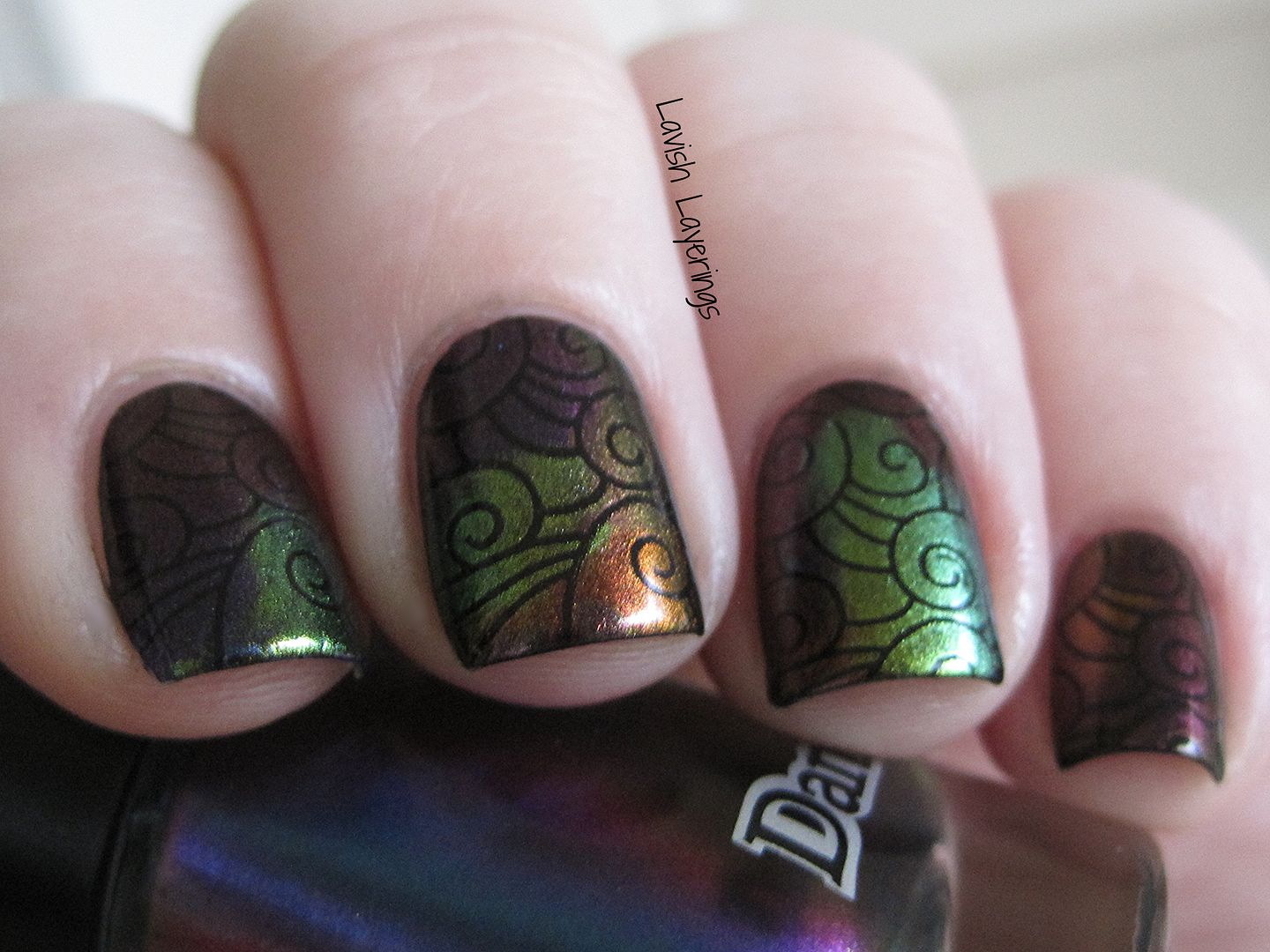 Dance Legend
polishes
originate from Russia and you can order direct from their
website
(shipping took 2 months to get to me in the US from Russia, and I've heard that is about average)
. They are also available from
Llarowe
, Color4Nails, and
Ninja Polish
which all ship to the US and internationally.
Be sure to check out all of the other ladies participating in the challenge! Thanks for looking everyone!