Hi everyone! Today I have a few swatches from a new to me Indie maker called
CANVAS Lacquer.
They are based in Canada and they just opened up their
Etsy Shop
back in March. The polishes I have today are from their
Ice & Fire Collection
. This collection is, of course, inspired by Game of Thrones. There are seven polishes in this collection, and I have two to show you today.
Mother of Dragons
has a murky green jelly base filled with green, wine, green holo, and iridescent glitter with fine gold shimmer throughout. This polish very complex and beautiful. The formula is on the thicker side, but spreads easily and the glitters disperse evenly on the nail. This was 2 coats plus topcoat. I just used 1 coat of topcoat with it, and it was very smooth. A very interesting and unique polish which I thought was super cool.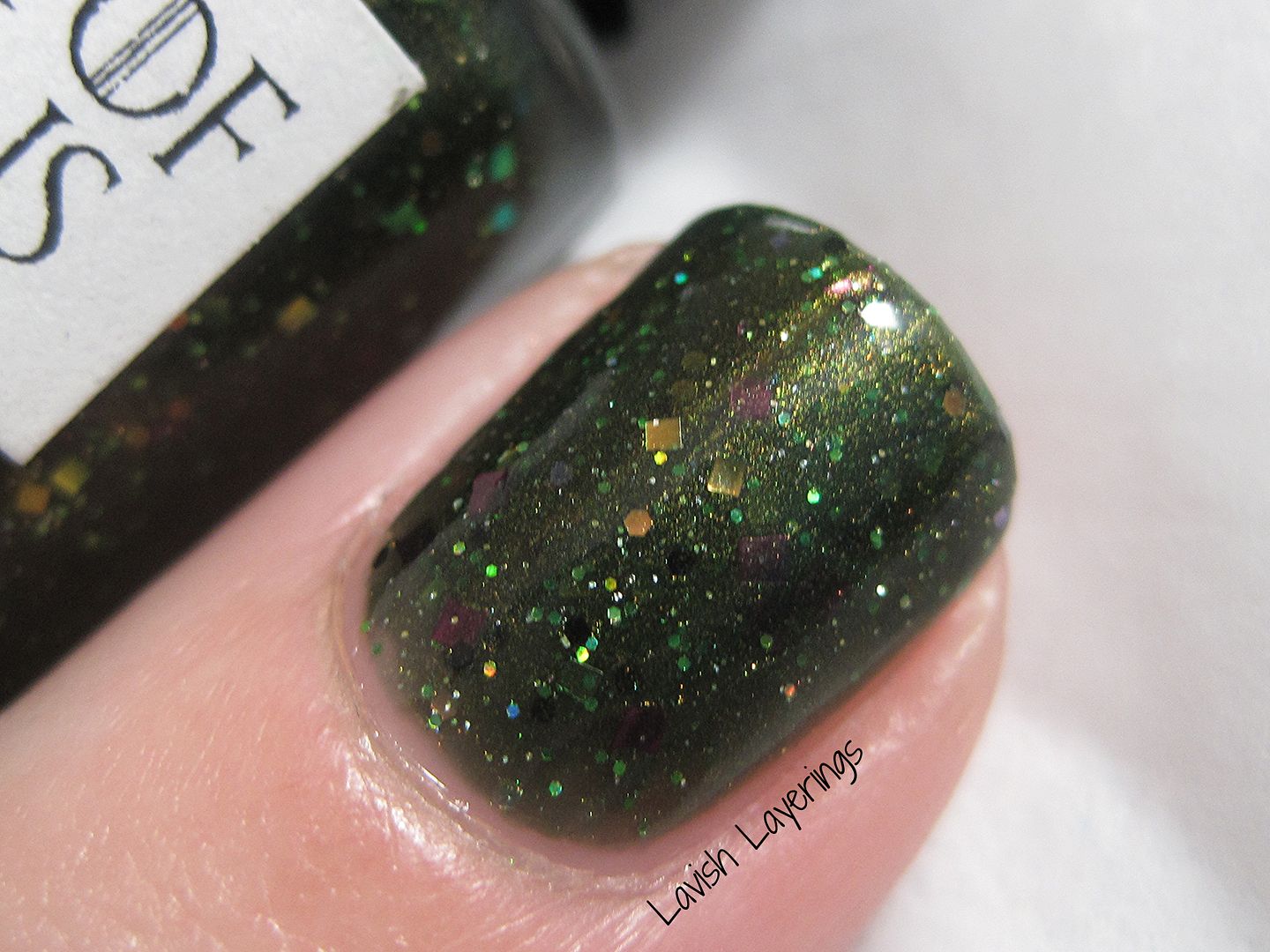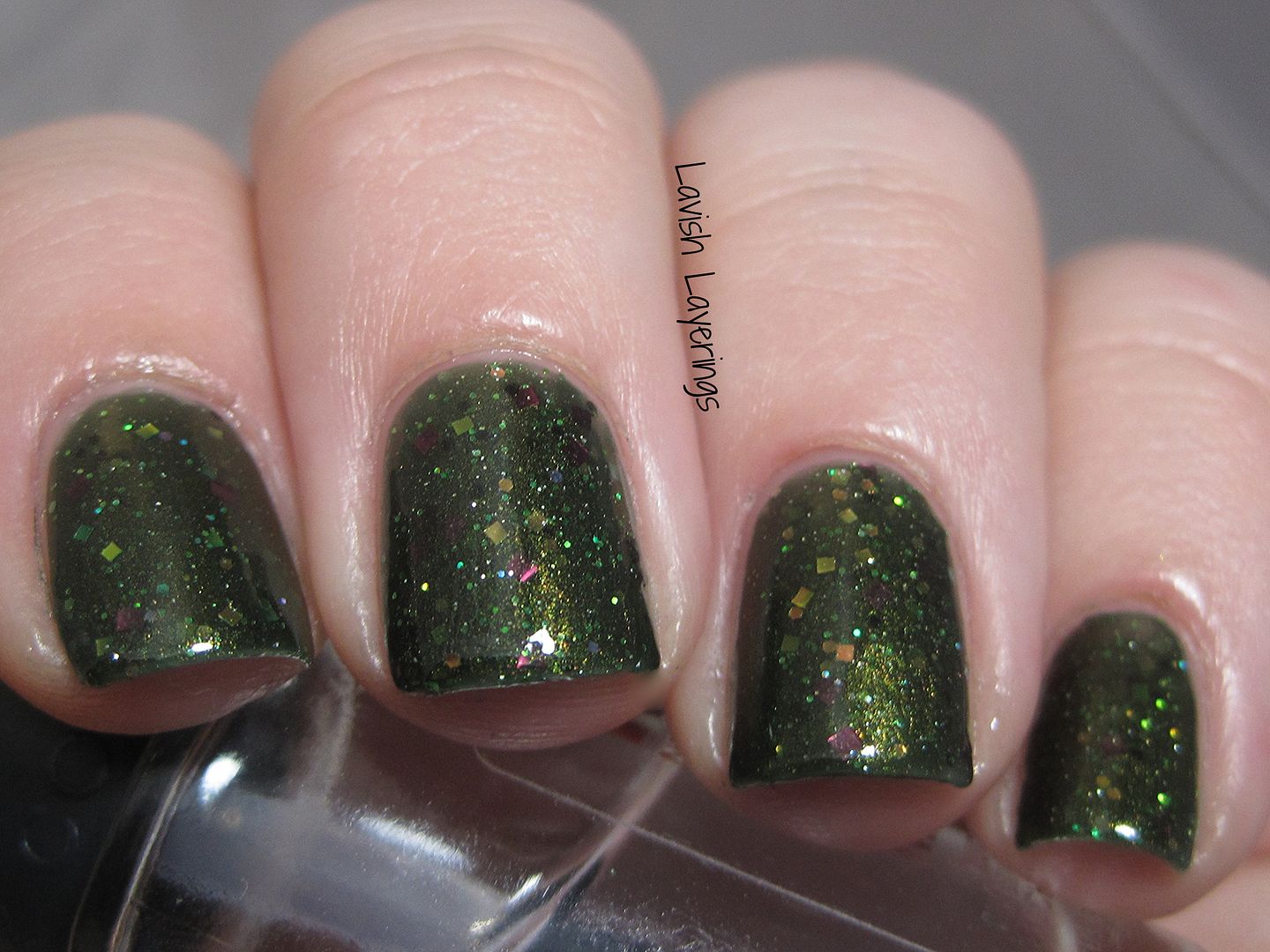 Hand of the King
is a red-leaning purple holo with a jelly base. Formula was smooth and easy for this one, and it was fully opaque at two coats. I used my regular topcoat with it and I didn't notice any dulling of the holo effect. As I said, this one has a more scattered holo effect and it really comes to life in the sun. A lovely polish for all of you purple lovers out there.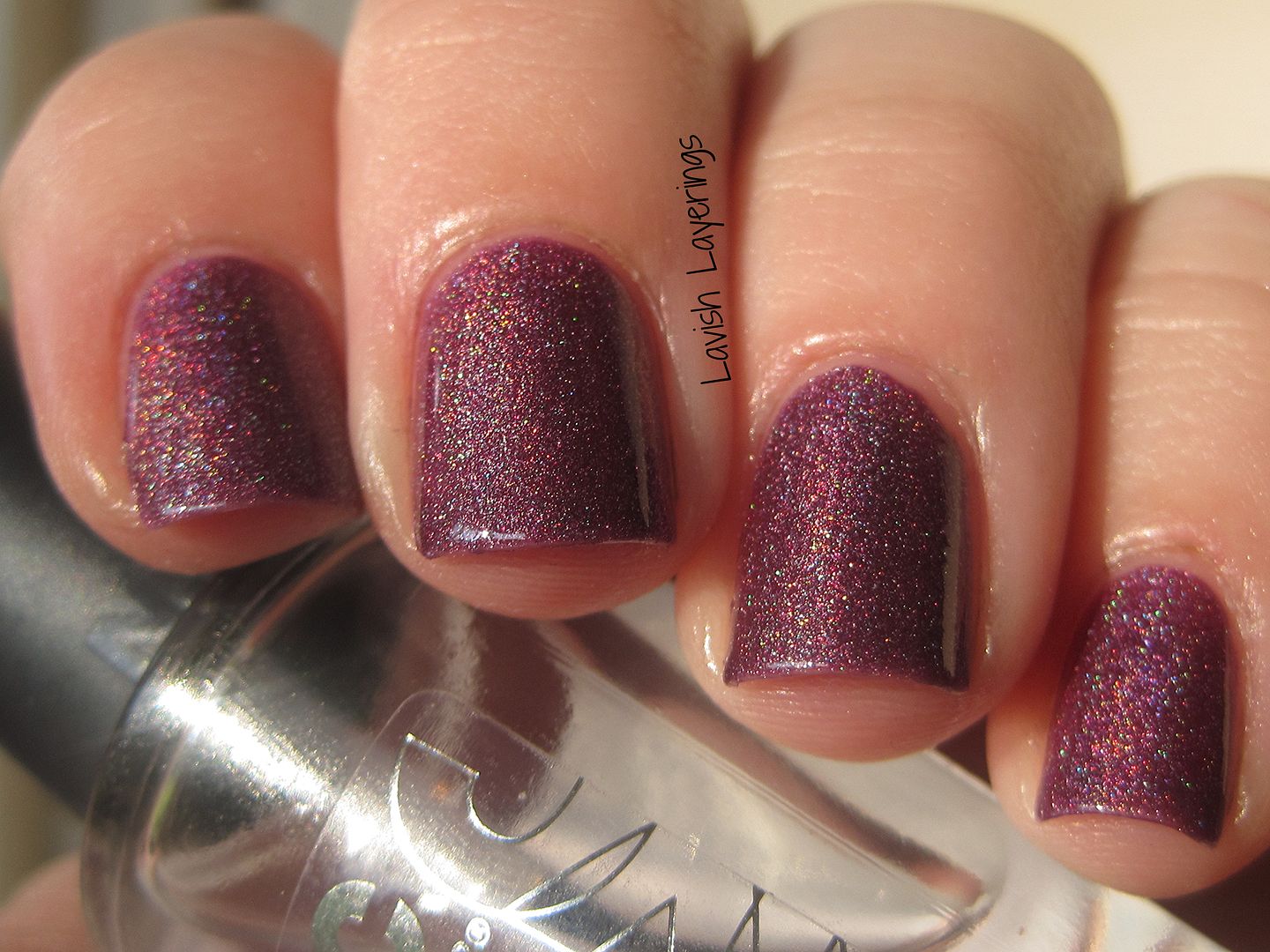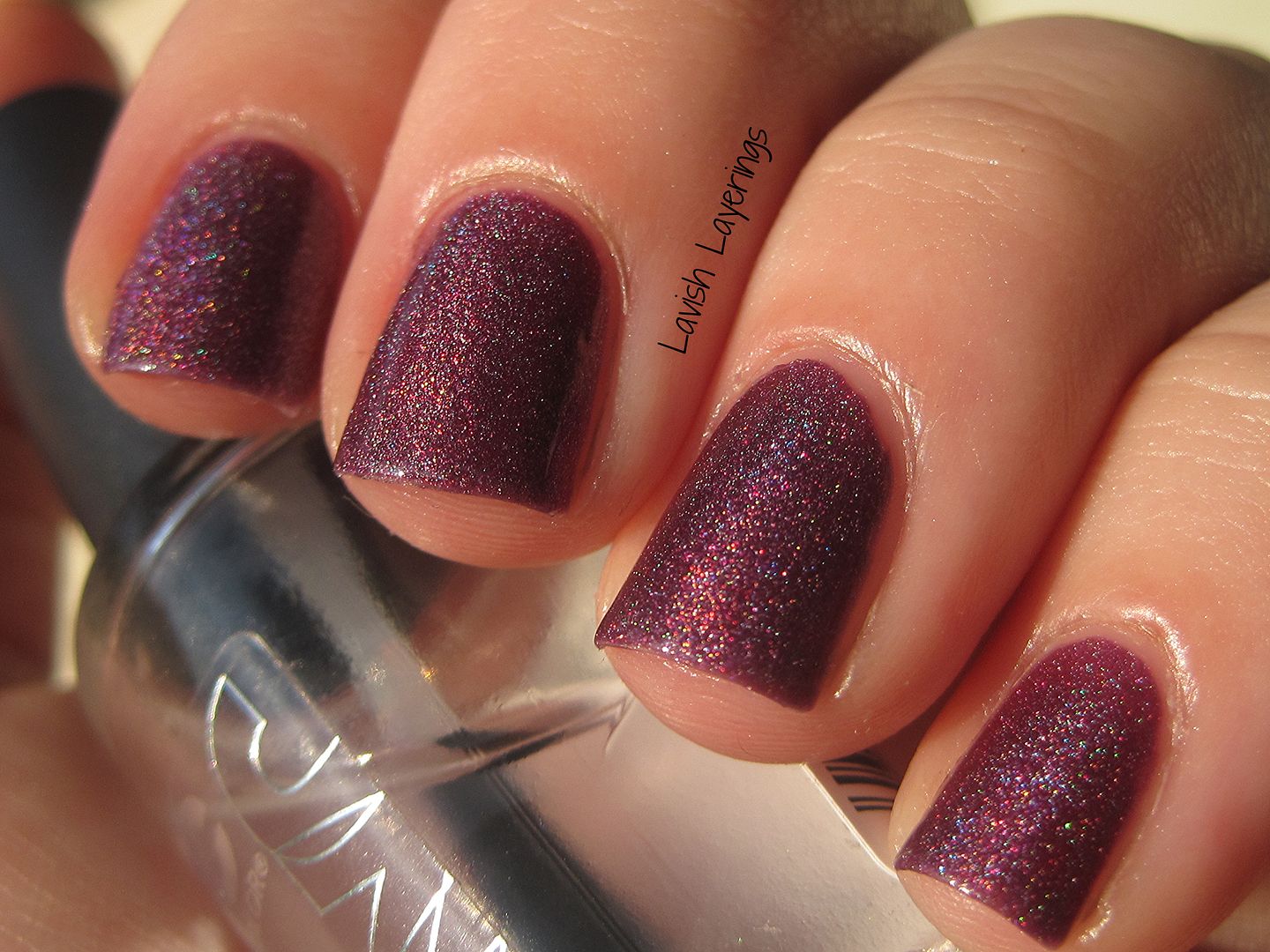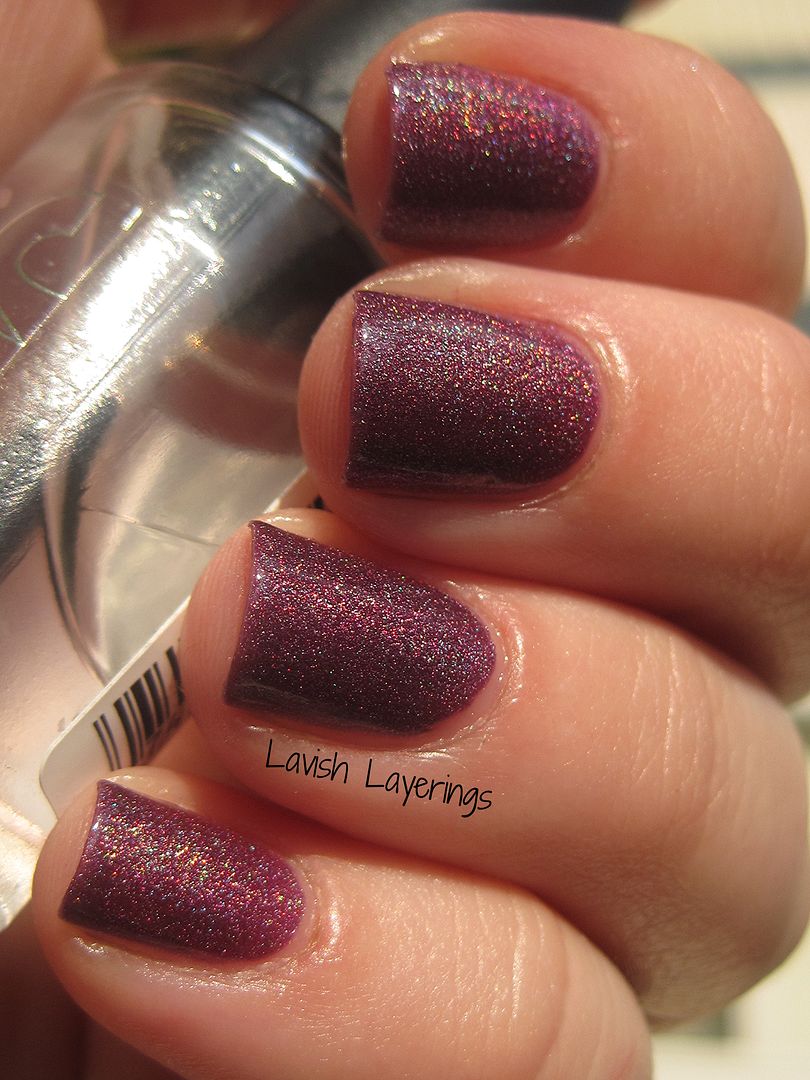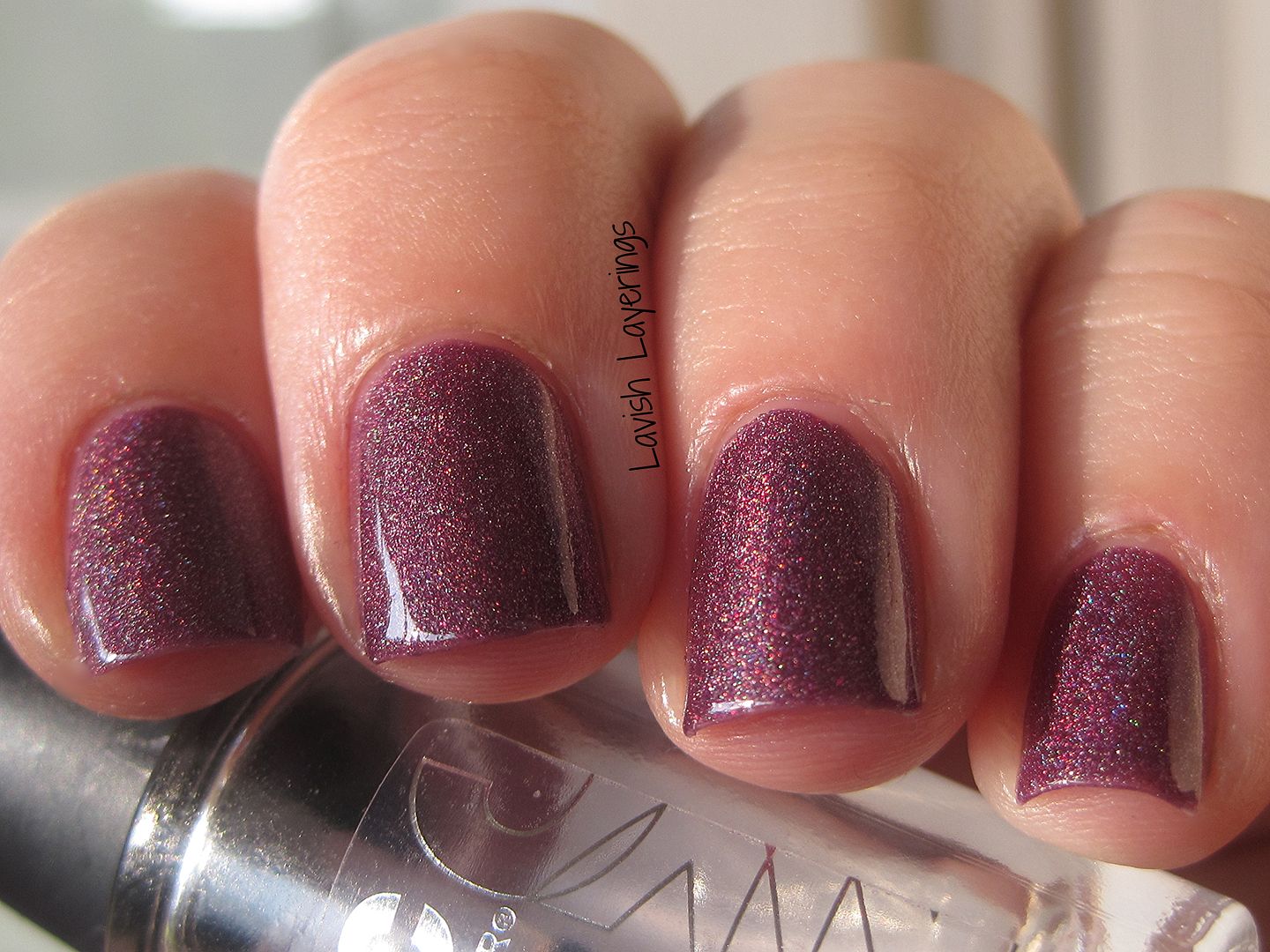 CANVAS Lacquer
is available from creators Alana and Lan's
Etsy Shop
. Follow their
blog
and
Twitter
for new brand info and to see more swatches. They currently have the Ice & Fire Collection as well as a Limited Edition Pantone Color of the Year Duo in their shop, but I've seen some photos of some new things that they have in the works! Thanks for looking everyone!
*Press samples sent for my honest review*