So it is no secret...I NEVER wear yellow. I own a grand total of two yellow nail polishes and they were both gifts. I have always shyed away from yellow nail polish for reaons that I can't explain. I initially planned on just swatching one of my yellows today and then actually wearing something different but something crazy happened...I LOVED IT!
This is a franken named Fruit Martyr made by my friend Jaybird over at
Polished Pirate
. It is a soft yellow with tiny orange and green shimmer flecks in it that give it a lot of interest. They are a little shy in photos, but look so lovely in real life. It is also a little bit of a softer yellow in real life than my pictures show. This is 3 coats.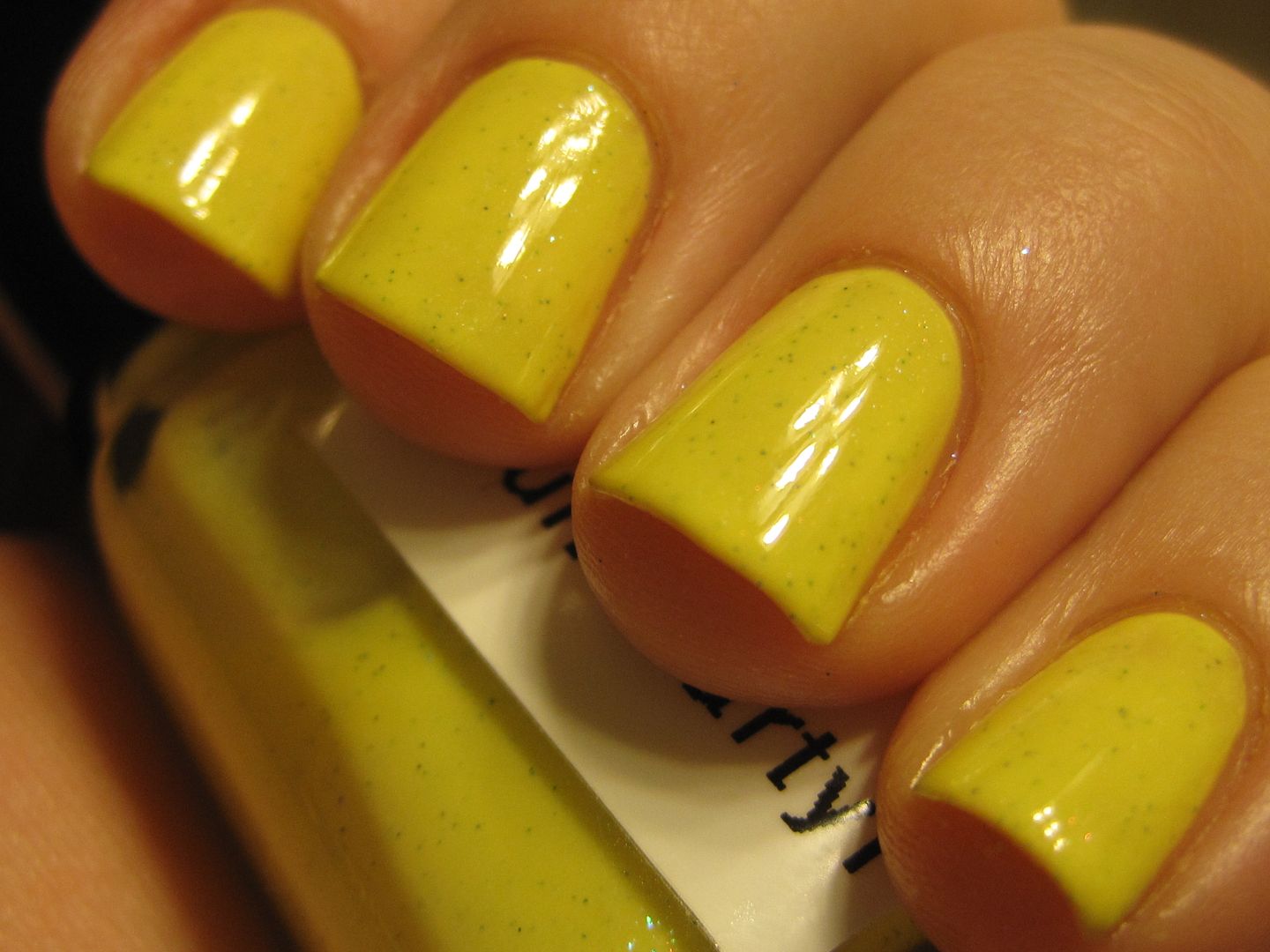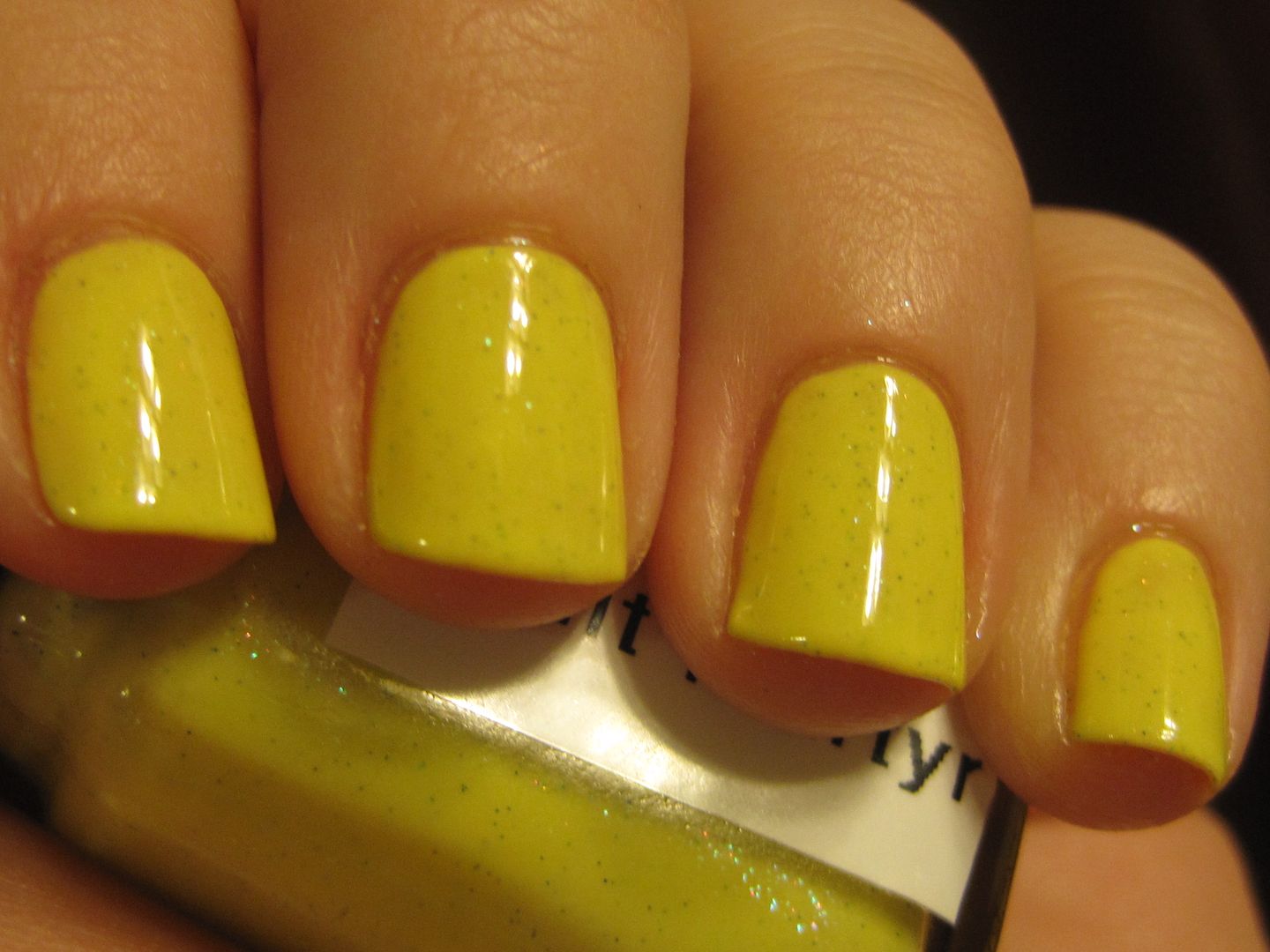 I am just shocked right now. First I am loving oranges and now a yellow!! I have no idea what is happening to me! I think all of the summer sunshine is going to my brain or something! As always, thanks for looking!