Hi everyone! Today for the 30 Day Challenge, our mani had to be Inspired by a CD Cover. I could have done something recent, but this challenge prompt made me think back to my very first CDs. When I got my first CD player sometime in the mid-'90s, there were a few CDs that were at the top of my list. The Backstreet Boys, Mariah Carey, N'Sync, Matchbox 20, and the Spice Girls were all among the first CDs that I owned. But there was that one CD that I wanted that my mom would not let me have due to the "parental advisory". Alanis Morissette's Jagged Little Pill was one of the quintessential albums of the '90s. Angsty teenage girls everywhere listened to this emotionally charged album and felt that Alanis had captured all of their feelings in music (even though the themes of the songs were waaaaay beyond their years). I still love this album today, although I was never allowed to officially "own it". I may have sneakily made a mix-tape that was unlabeled at some point...and then of course once iPods came around, all of the MP3s were downloaded and I still have them on there.
So for my mani, I started off with a base of
OPI My Boyfriend Scales Walls
. I then used a fan brush to create random patterns with various jellies in a gradient across my nails to mimic the colors and textures on the front of the album. It was meant to be very organic looking, and it was very easy to do since it was free-form.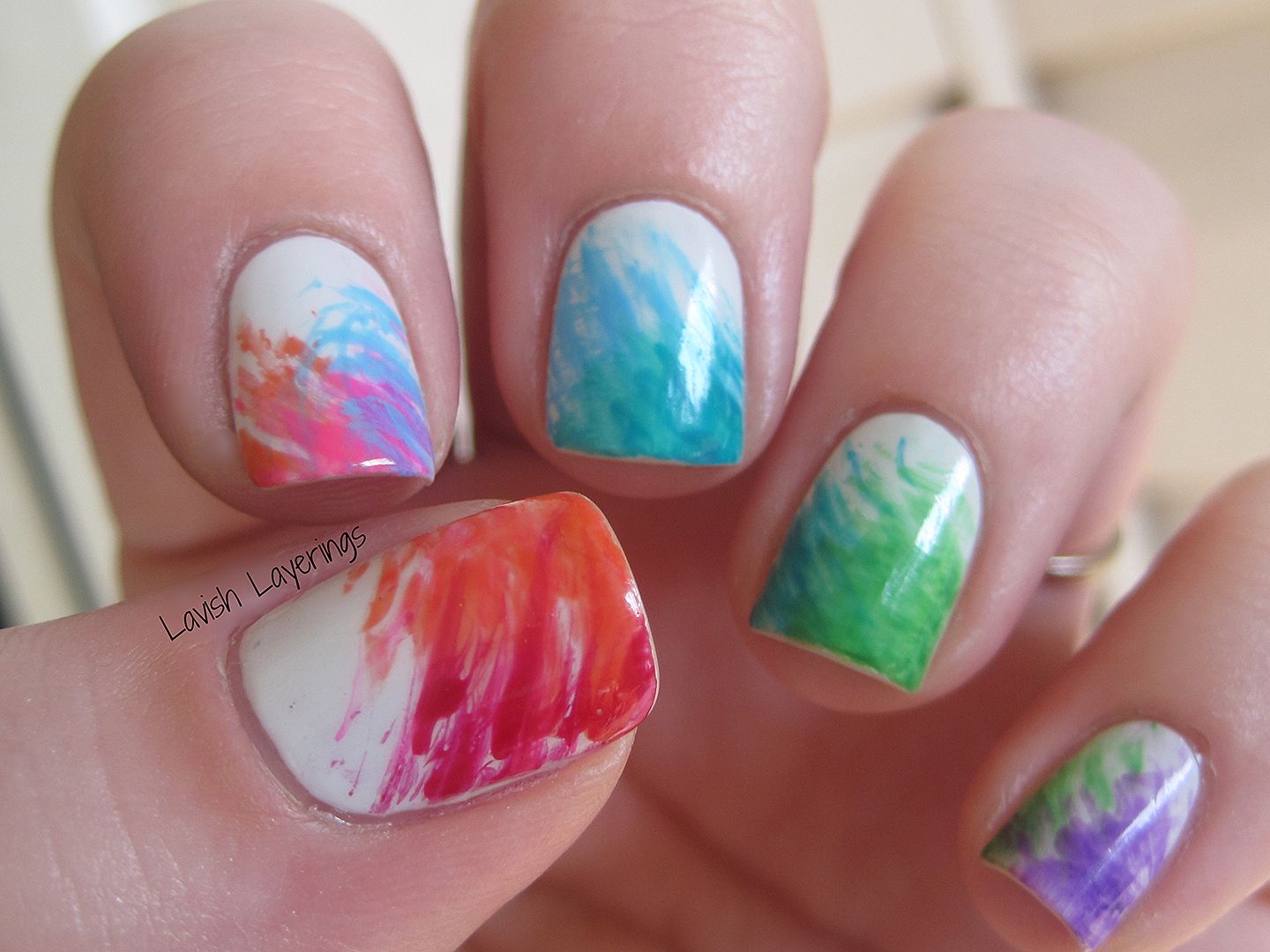 Colors Used:
Zoya Zsa Zsa
(red)
Elevation Polish Sarychev
(Orange)
China Glaze You Drive Me Coconuts
(Pink)
Wet n Wild Teal Slowly and See
(Blue)
American Apparel Pacific Beach
(Light Teal)
Nails Inc Warwick Way
(Dark Teal)
New York Summer Hot Green
(Green)
China Glaze Creative Fantasy
(purple)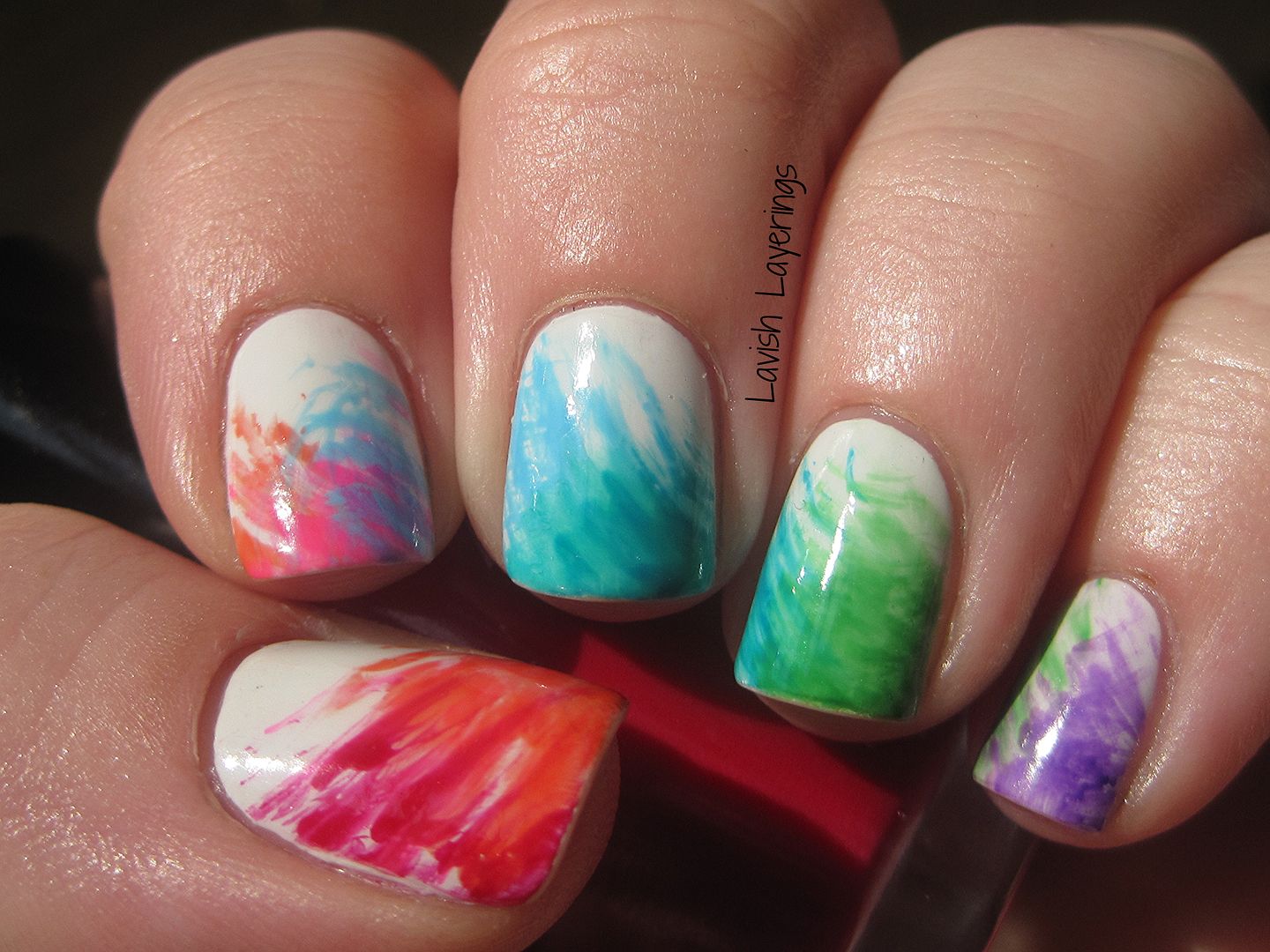 Be sure to check out what everyone else did for the challenge! Thanks for looking everyone!