Hi everyone! Today's prompt for the
30 Day Challenge
was
Gradient
. I saw a gorgeous mani a few days ago that used pink and yellow (
it was this tape mani from Enamel Girl
) and I just adored how bright and cheerful the color combo was, so I decided to use those colors for my gradient. I started off with a base of
China Glaze Lemon Fizz
and then sponged a gradient using
Lemon Fizz
and
KBShimmer Life Rose On
. I thought the perfect way to accent this mani would be with these
gorgeous pink butterfly stickers
(
Item BLE1390
) that were sent to me for review by
Born Pretty Store
. I was absolutely in love with this mani and didn't want to take it off to do the next prompt! LOL...and now Dani and I have both done a pink and yellow gradient and we didn't even plan it that way!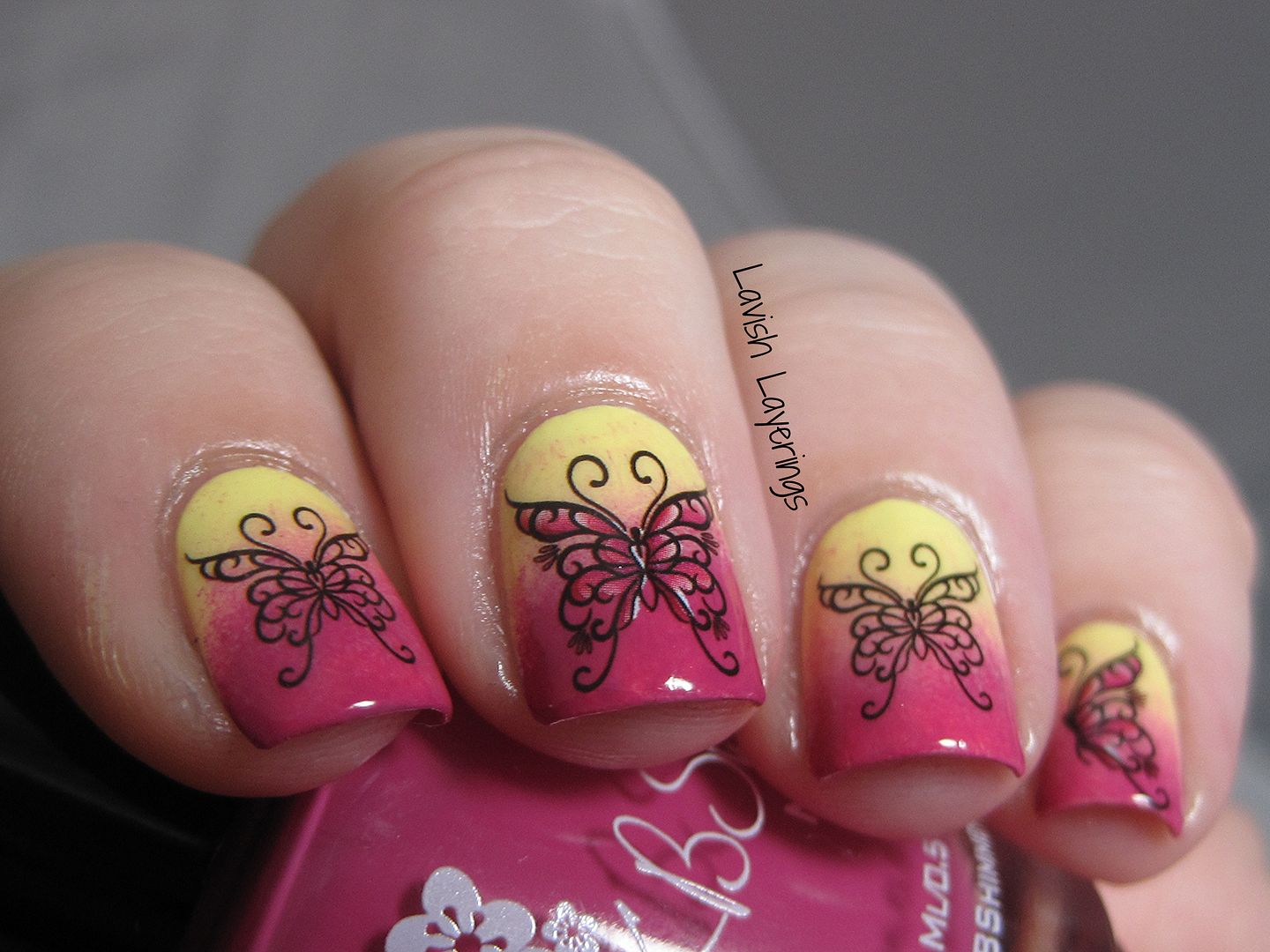 There were pink and orange butterflies (as well as plain black ones) included in the package. There was a good variety of decals that you could mix and match and use for several manicures. These applied very easily and weren't prone to bend and get stuck together. So pretty for a spring manicure!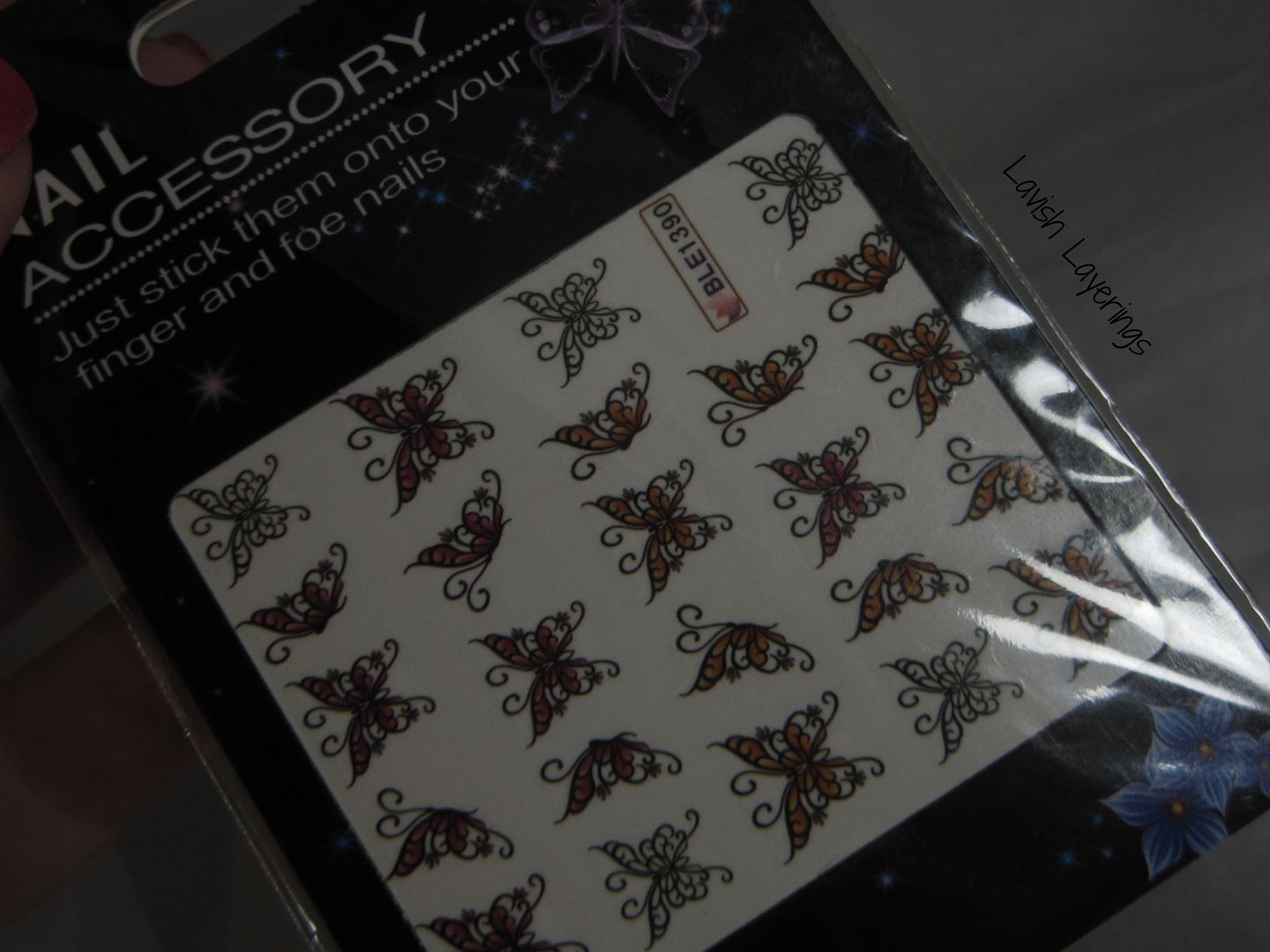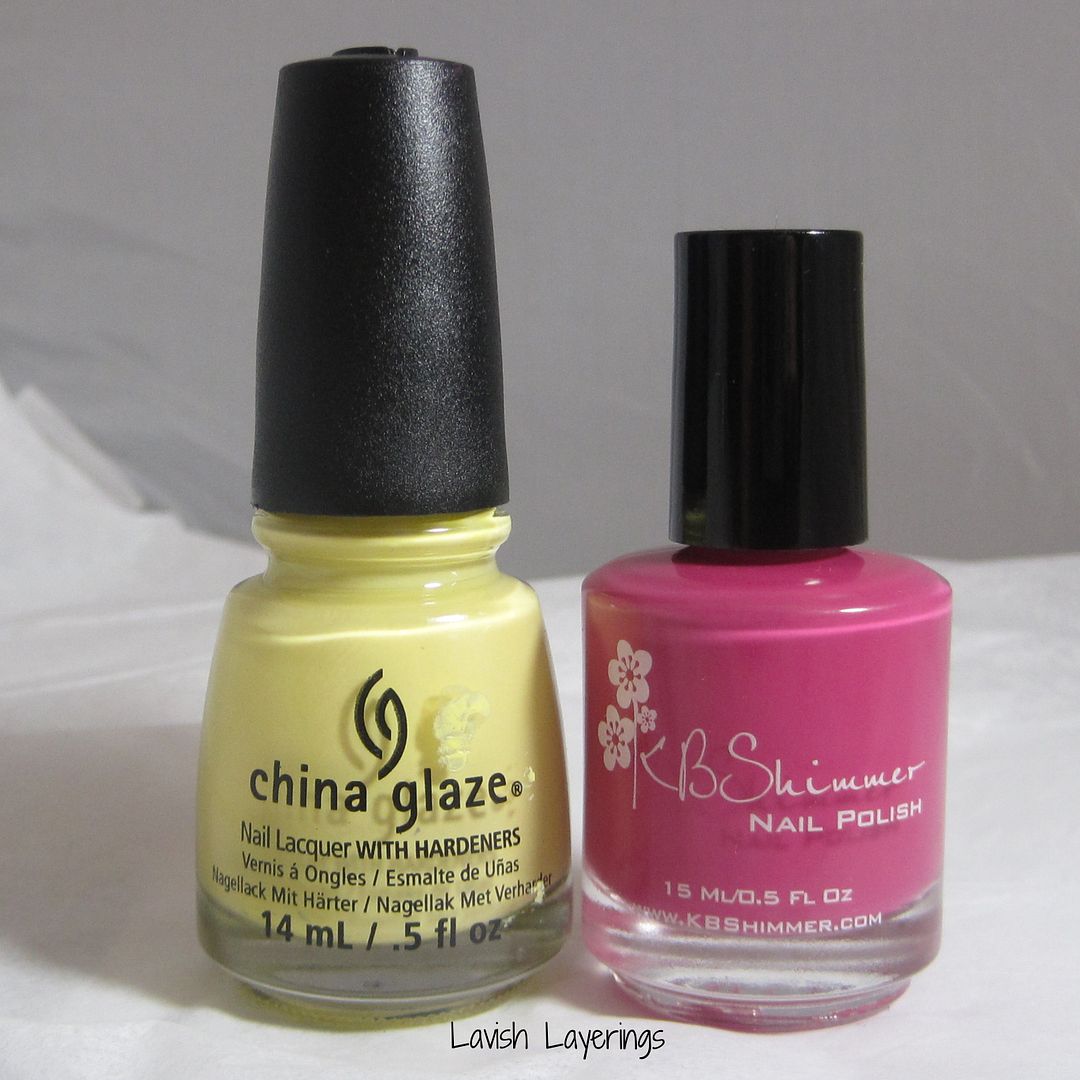 Be sure to check out
Born Pretty Store
for all of your nail art supply needs (you can use my coupon code JCX31 for 10% off your order). I've always had great experiences with ordering from them at very reasonable prices. Also, you can't beat free worldwide shipping! You can also follow Born Pretty Store on
Facebook
and
Instagram
.
KBShimmer
polishes are available from their
website
as well as from
Harlow & Co.
(Canada). Be sure to follow them on Facebook and In
stag
ram for updates on new collections and to see swatches of all of their polishes.
*Water Decals were sent for my honest review, polishes were purchased by me*
Be sure to check out what the rest of the ladies are doing for the challenge! Thanks for looking everyone!