Today I have an orange mani for you. I must say, as someone who hasn't always been a huge orange fan it is really growing on me. I have gotten several orange polishes lately that I am really enjoying. I think it was a matter of finding oranges that work with my skintone and possibly the fact that it is such a fun summer color.
Today's mani started off with a squishy, amazing jelly from the OPI Texas Collection called Y'all Come Back, Ya Hear? This looked amazing on it's own. This is 2 coats. I remember when the Texas Collection came out I was just getting into polish and I essentially ignored it. Only recently have I discovered how awesome the jellies in this collection are and I have tracked down almost all of them.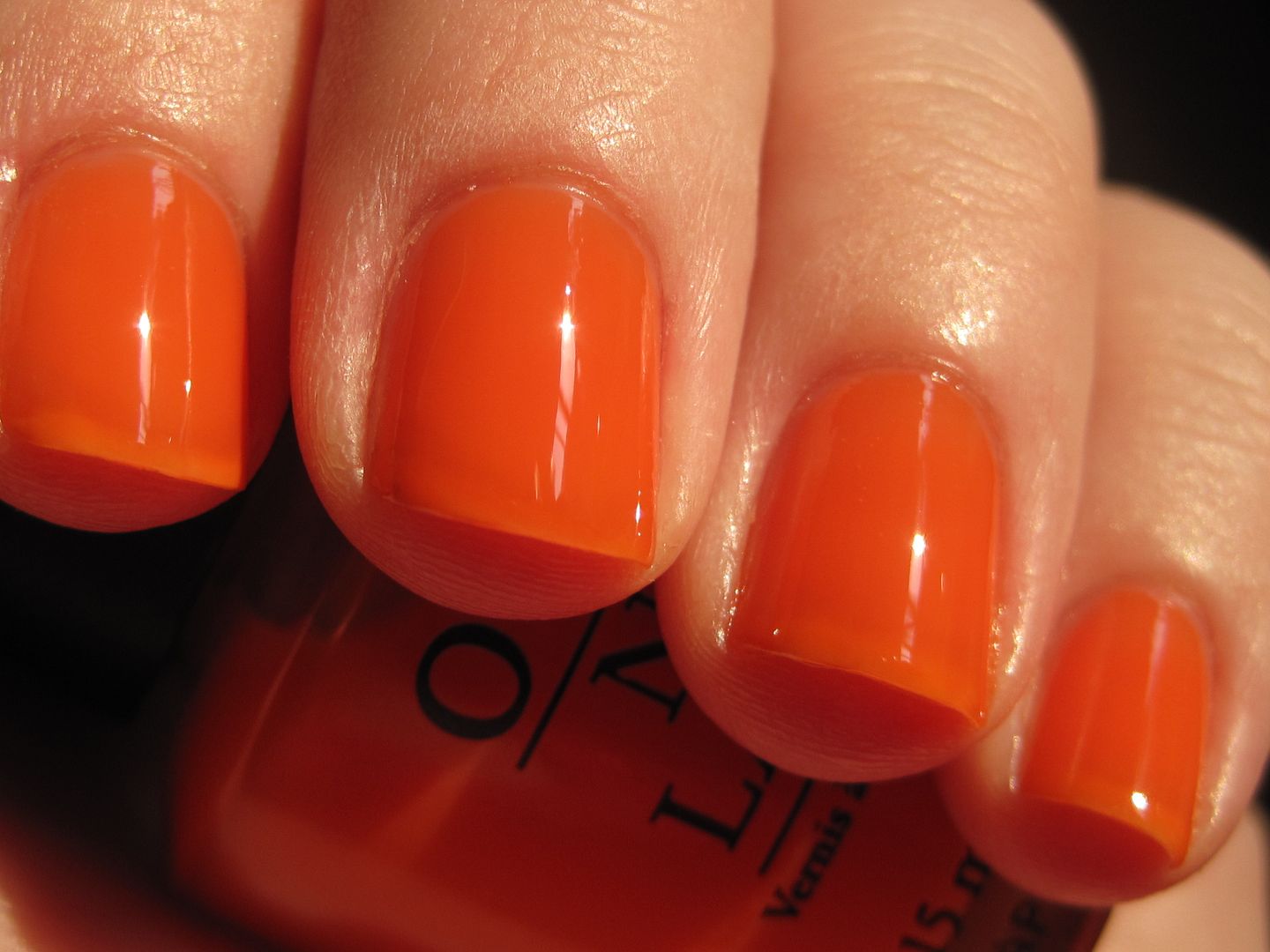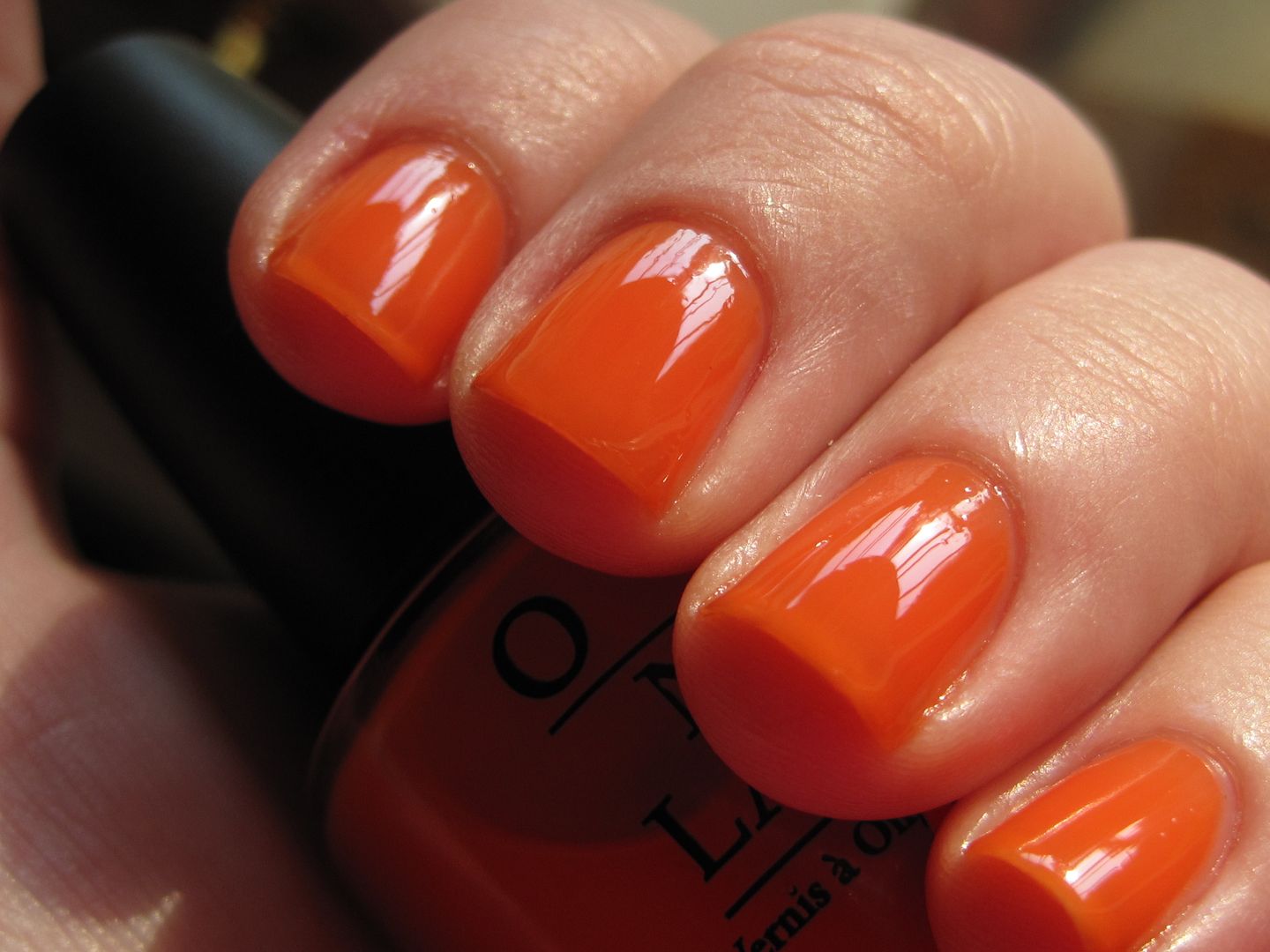 I decided to do a jelly sandwich using Icing Tiger's Blood. I added one coat of Tiger's Blood then one final coat of Y'all Come Back, Ya Hear? to get the final mani. It was so glowy and squishy in real life. I truly enjoyed this mani.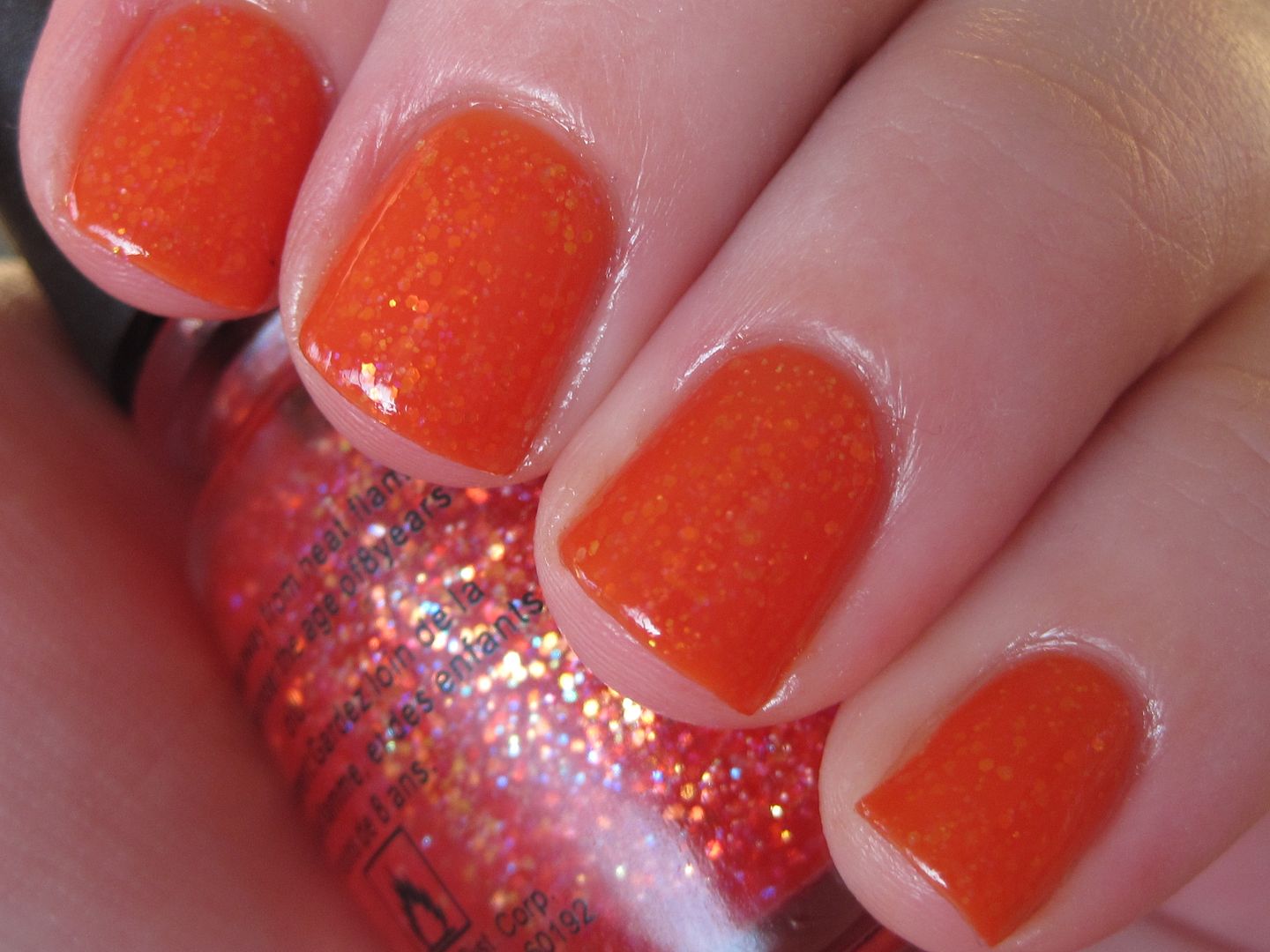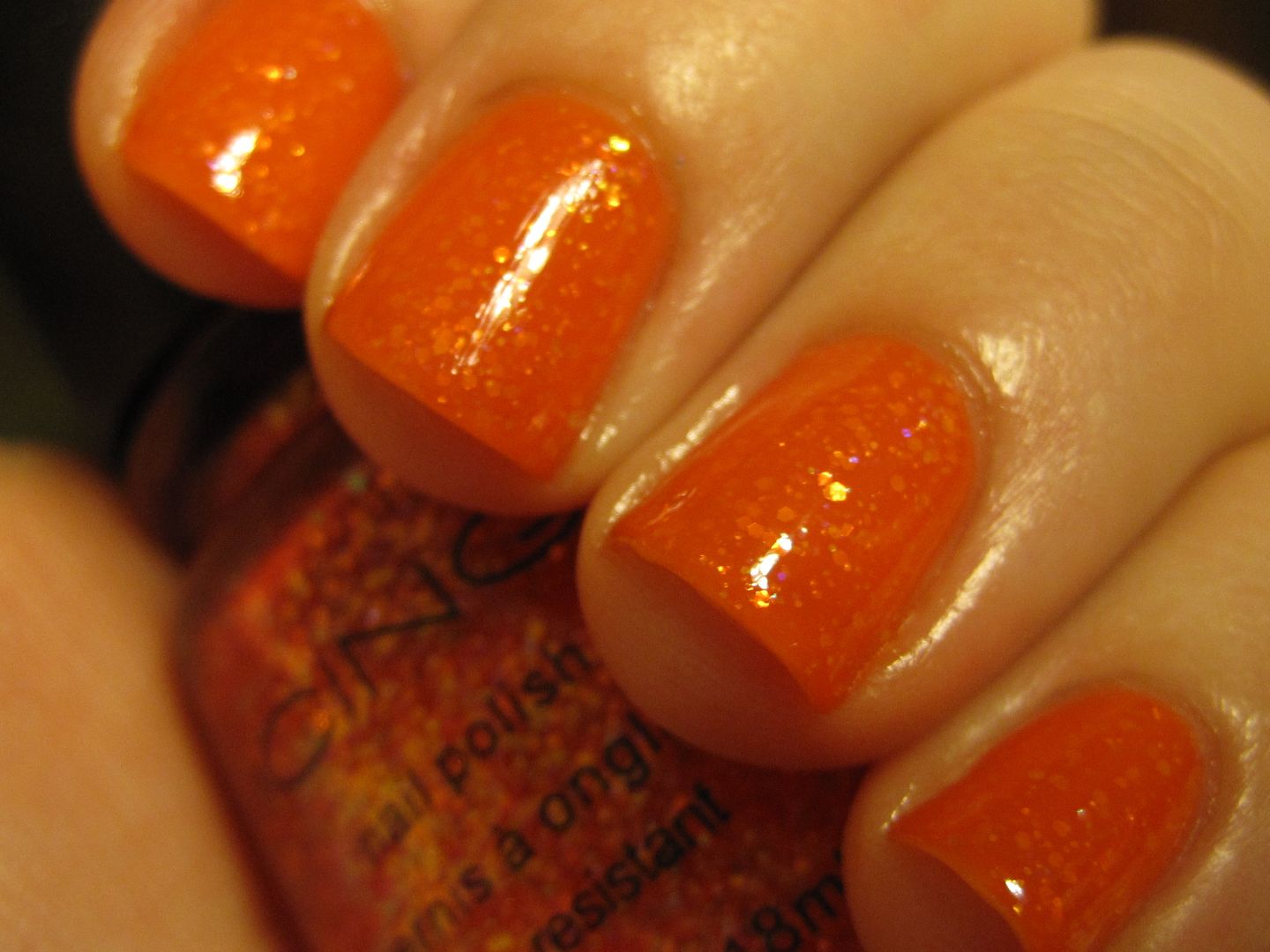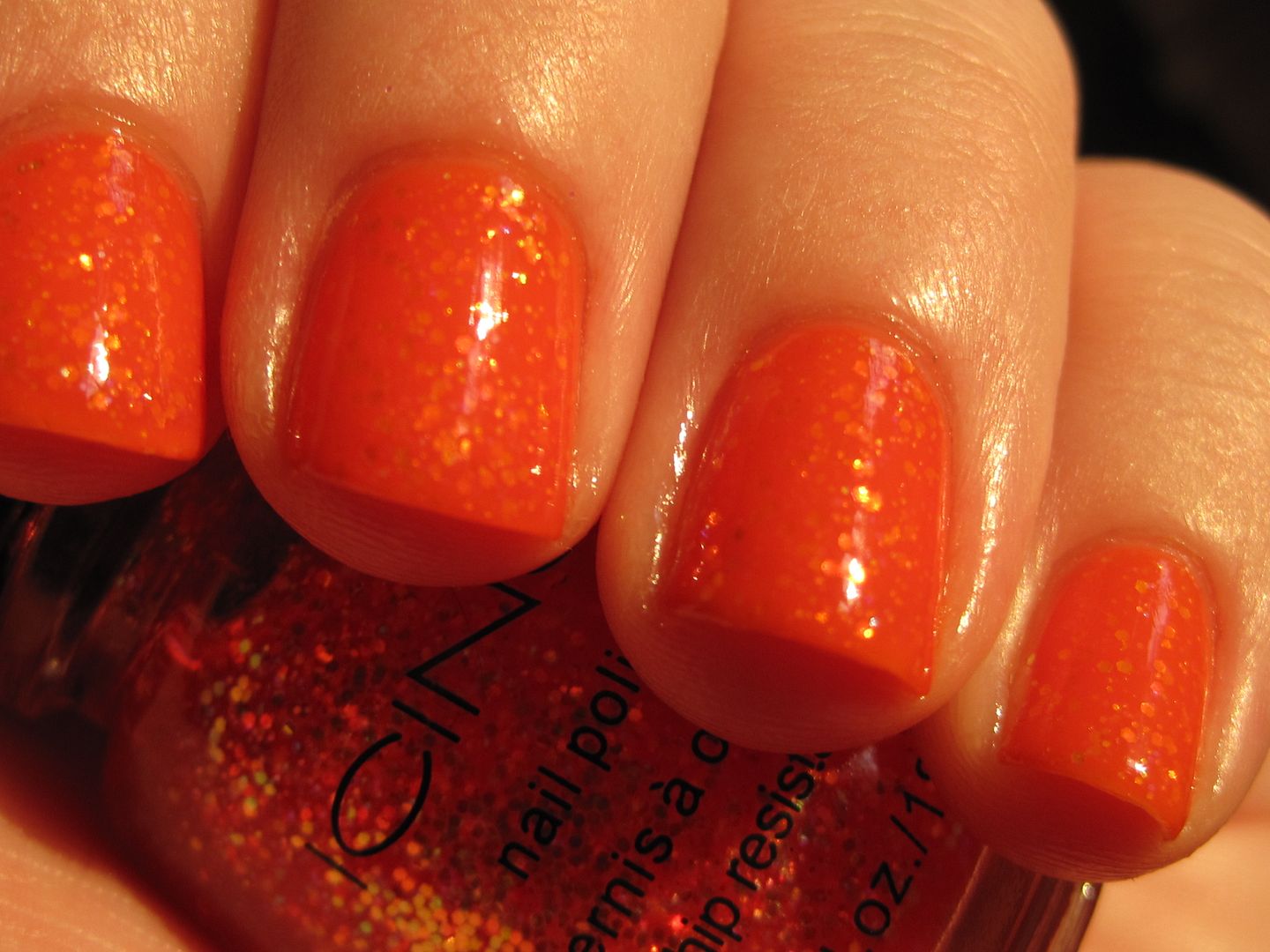 Gah, I do love the look of jelly sandwiches so much! Thanks for looking everyone!