Hi guys! Today I have some swatches for you from a new Etsy seller, Nail Pattern Boldness. I so happened to be browsing Makeupalley last week and saw a post that this shop was open and I was delighted to see some matte glitter polishes in stock. Ever since I got Nail-venturous Floam, I have been searching for more beauties with matte glitter and these polishes were just the ticket. I adore them!!
First up is Le Big Party. It is a multicolored mix of matte glitters in a clear base. The formula on it was great and went on smoothly. I chose to layer 1 coat over Finger Paints Inkblot Blue. I like the look of the base color peeking through, but you could get the glitter opaque very easily in 2-3 coats if you prefer that look. I used 1 coat of Gelous and 1 coat of NYC Grand Central Station as topcoat.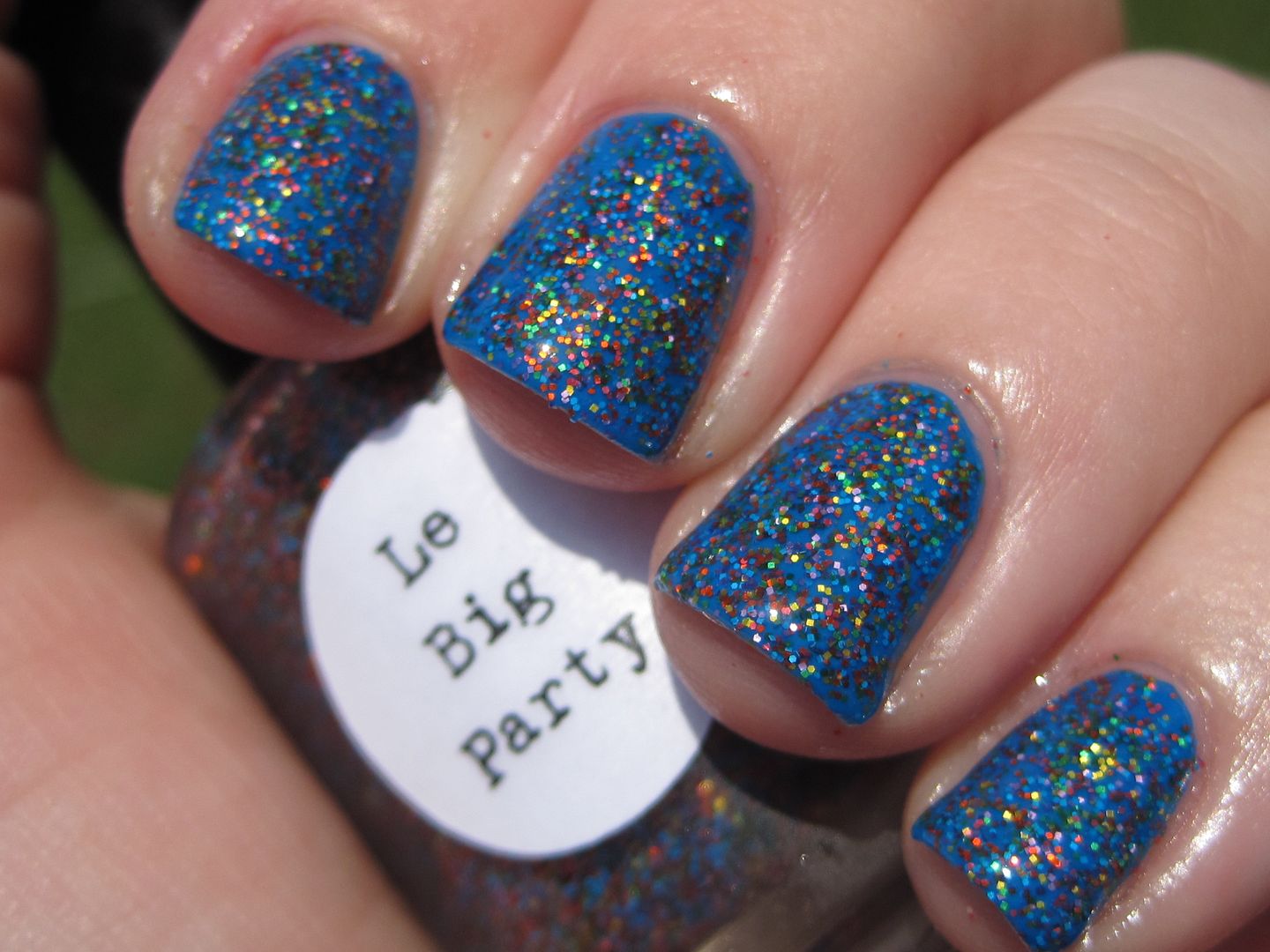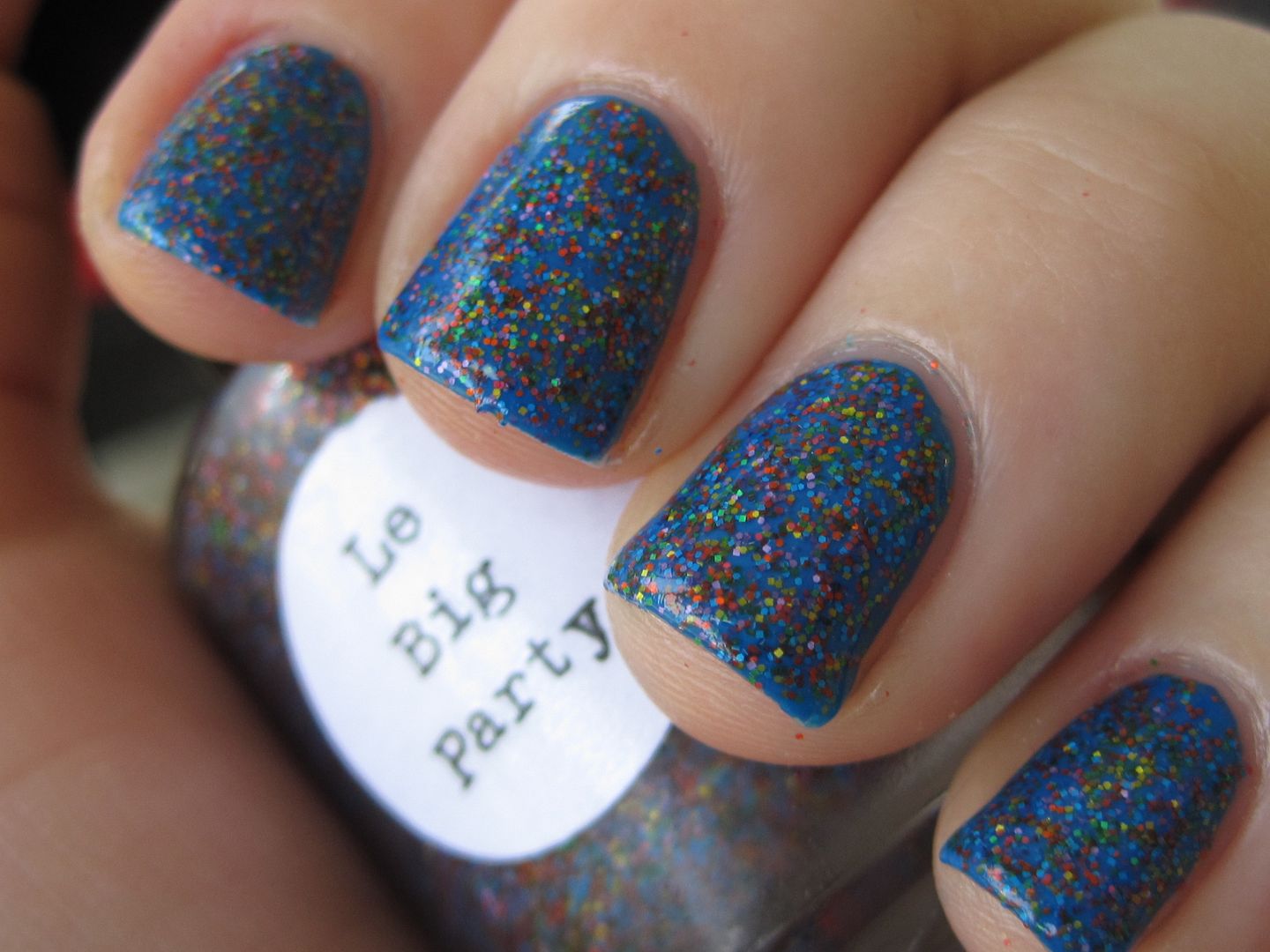 Next up is Seppuku (With a Frisbee). It is a mix of orange, yellow, and red matte glitters in a clear base, and it applied much like Le Big Party. I layered 1 coat over Zoya Heidi (as well as Gelous + NYC GCS for top coat, as I did with the first mani). I have to say, as a person who doesn't love orange very much, I am completely smitten with this polish! It is fantastic!!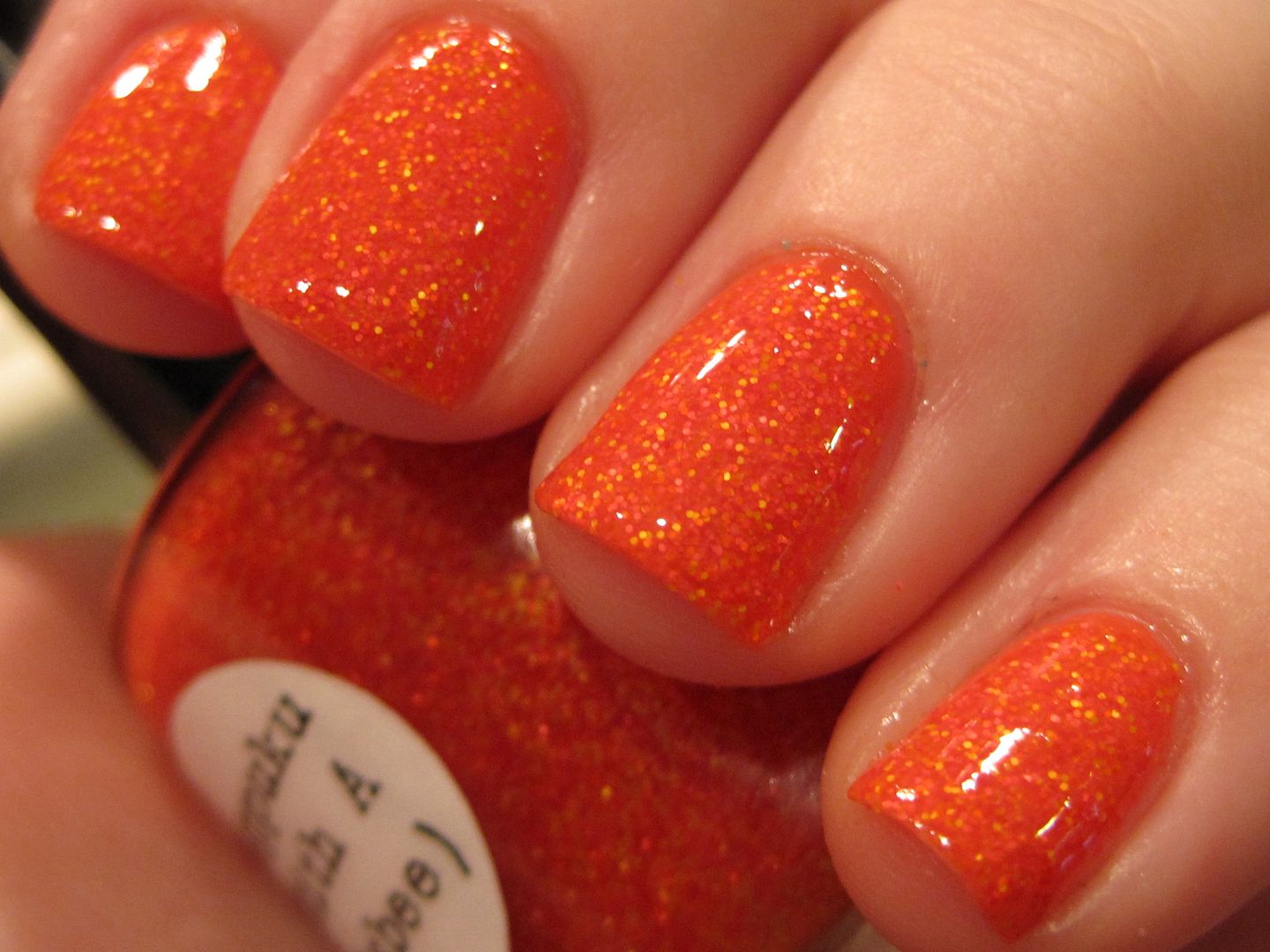 Nail Pattern Boldness has an etsy shop
here
where these polishes are sold, and you can check out her blog
here
to see previews of upcoming colors! Have you guys stumbled upon any fantastic new indie sellers lately?