One of my favorite things to do with polish is to try to "layer dupe" pricey or hard-to-find polishes to satisfy my lemmings. I have an arsenal of terrific topcoats that help me do this. Some of the best ones in my collection are from the CND Effects line. I have several of the shimmers and sparkles from this line and they work like magic to spice up any mani that just needs a little something extra. With the next two manis, I utilized them to help me "layer dupe" some limited edition Rescue Beauty Lounge Polishes. I feel that these tries weren't actual dupes, but more inspired by them. I think that these manis have a lot more visible shimmer than the RBL ones, so I actually prefer them to the originals.
This first mani was inspired by RBL Aqua Lily. I started off with a base of OPI Fly and added 1 coat of CND Effects Violet Shimmer.
OPI Fly by itself (2 coats)
With 1 coat of CND Violet Shimmer
The next mani was inspired by RBL Halcyon. Here I used 2 coats of Essie Sew Psyched as a base and then added 1 coat of CND Effects Raspberry Sparkle.
The last mani I am going to show you is my attempt to dupe a much sought after polish for me: Magnetic Freakin' Violet. This polish has such amazing depth, so trying to mimic it involved several polishes. A standout here is Pure Ice Heart Breaker, which I ADORE and layer it over so many things. Also Verity Deep Violet, which is the perfect purple jelly. If you guys don't have either of these in your collection, they are must haves! This mani was a little more involved than the previous two. Here was the layering order:
2 coats Verity Deep Violet, 1 coat Finger Paints Flecked, 1 coat Nails Inc The Old Vic, 1 coat Verity Deep Violet, 1 coat Pure Ice Heart Breaker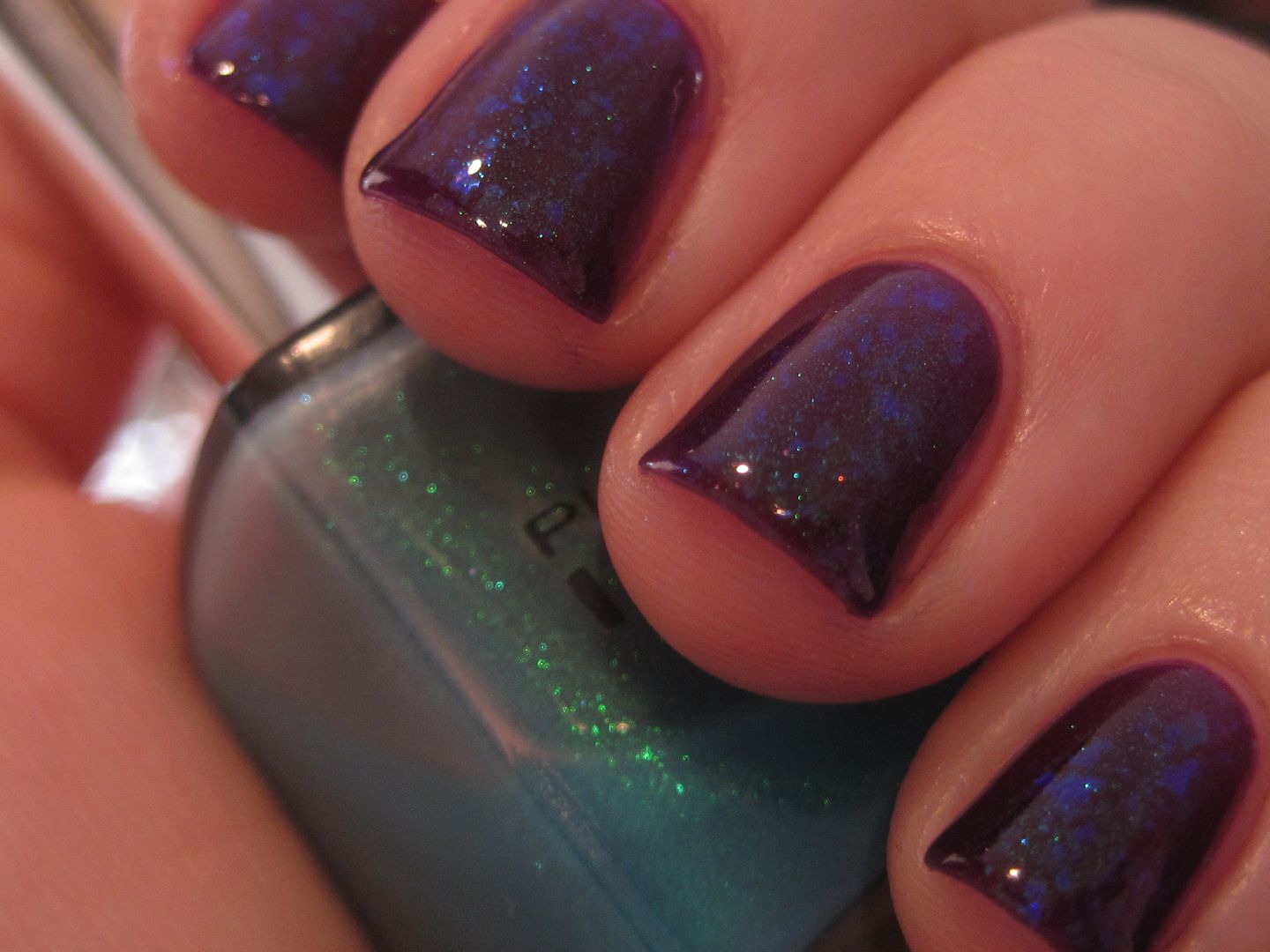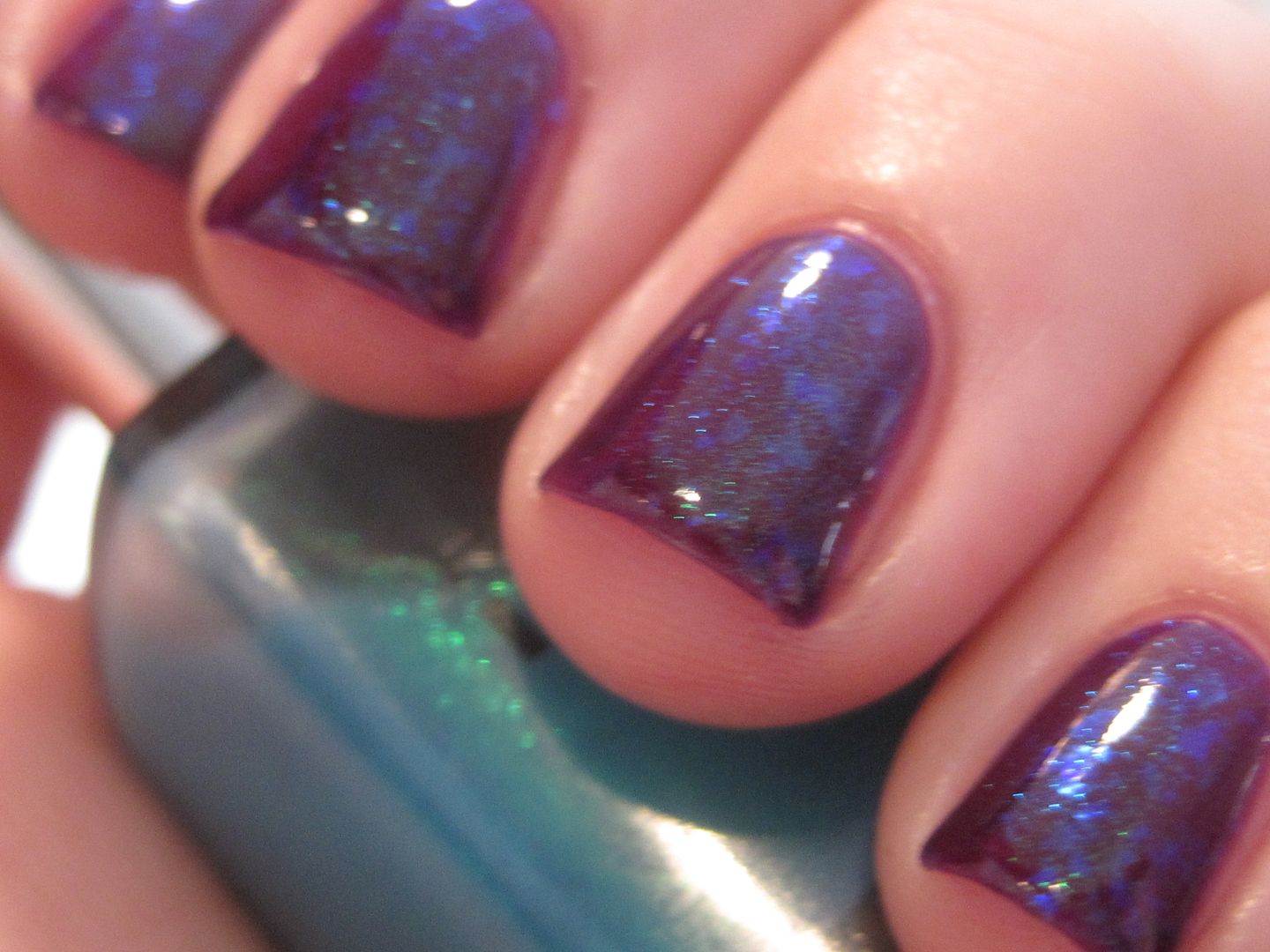 Hope you guys enjoyed this! Do you ever try to "layer dupe" things? Any great success stories?