Today I have for you an amazing topcoat that mixes the best of both worlds: holo AND color shifting pigments!! Now, me, being a self-proclaimed connoisseur of these finishes, had to buy this polish as soon as I found out about it. Dangerous Driver got it's name because it is one of those polishes that you can't take your eyes off of in the sun...which can result in some mishaps on the road if you aren't careful! The combination of red/green color shifting pigment and holographic particles is mesmerizing.
Here I wanted to show you the different looks you can get when layering 1 coat vs 2 coats over a base color. I used Nails Inc Belgrave Place as a base.
Here is 1 coat of Dangerous Driver over Belgrave Place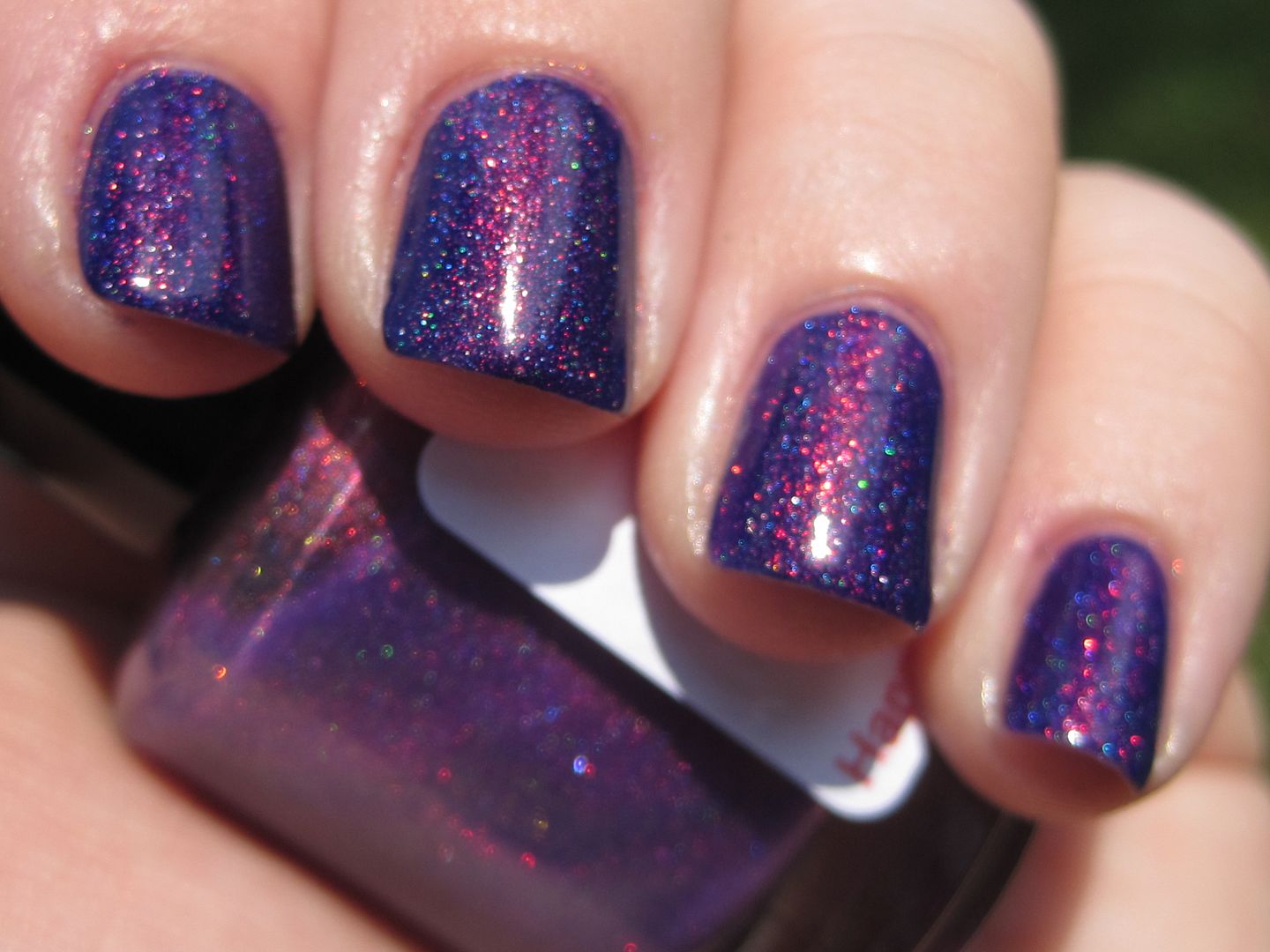 This is 2 coats over Belgrave Place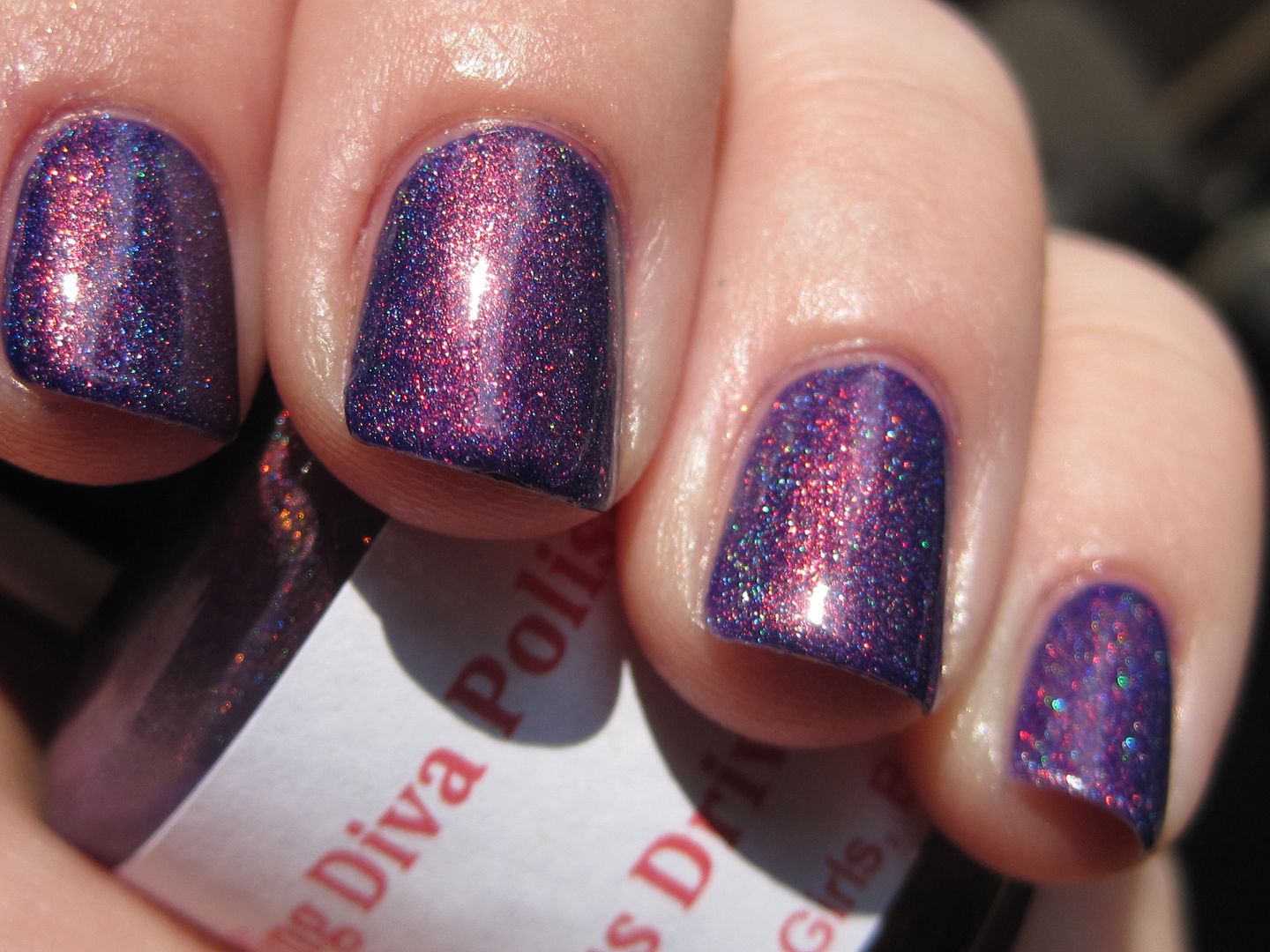 As you can see in the pictures, with just one coat the base color still shines through, but with 2 coats Dangerous Driver is extra blingy. This polish is just fantastic, and a must have for anyone who loves holos and/or color shifting topcoats.
This polish is available from Darling Diva Polish's Etsy store
here.