Hi everyone! Today I have the second half of
Smitten Polish's Spring 2014 Collection
which creator Noelie has dubbed
Showers and Flowers
. This collection has three new holos and one shimmer. These will be going up for pre-sale tomorrow at 2:00 pm Central Time in Smitten Polish's
Big Cartel Shop
.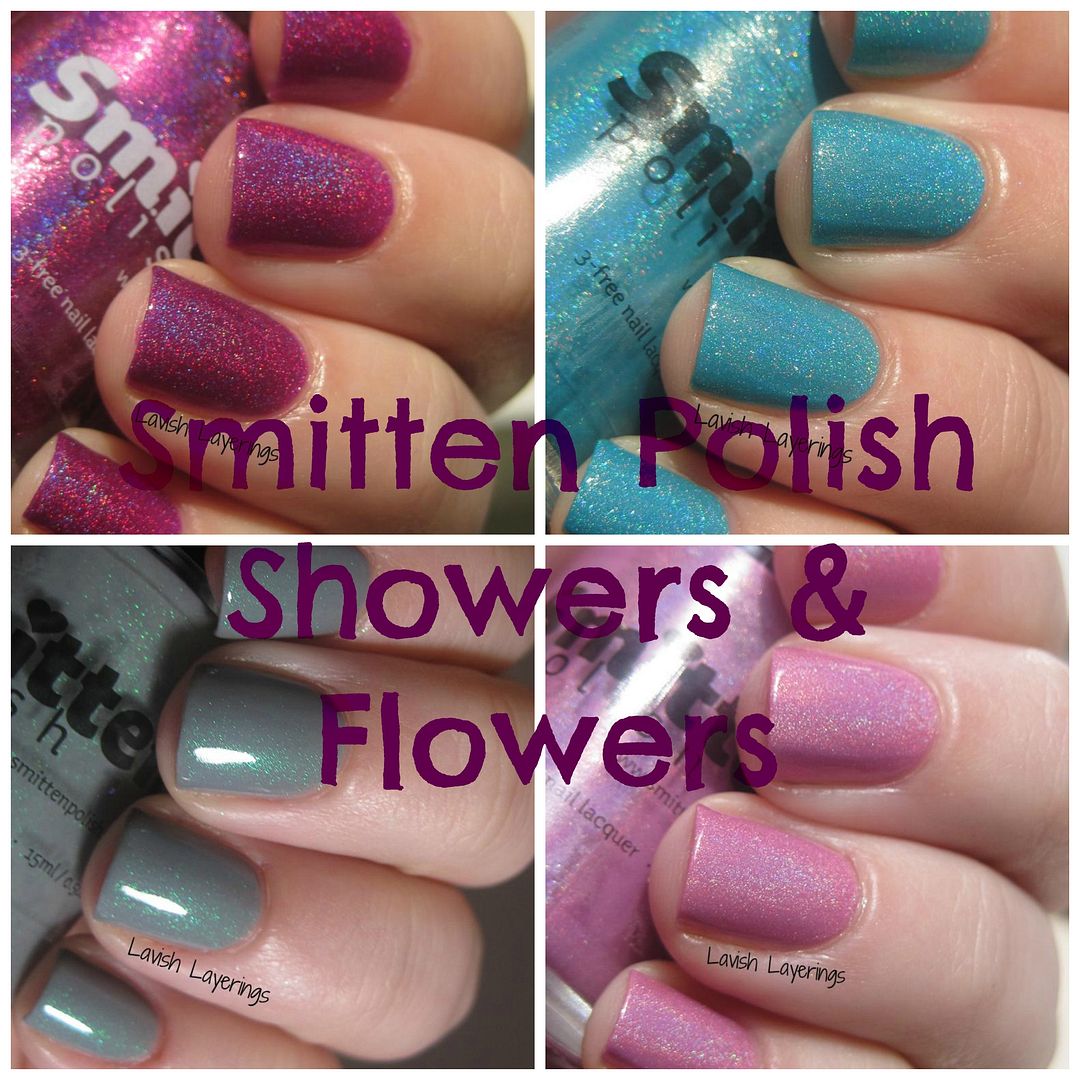 Radiant Orchid
is a STUNNING jelly purple leaning fuchsia (orchid) linear holo. This polish knocked my socks off. The color is so saturated and wonderful. Formula was perfect and opaque in 2 easy coats.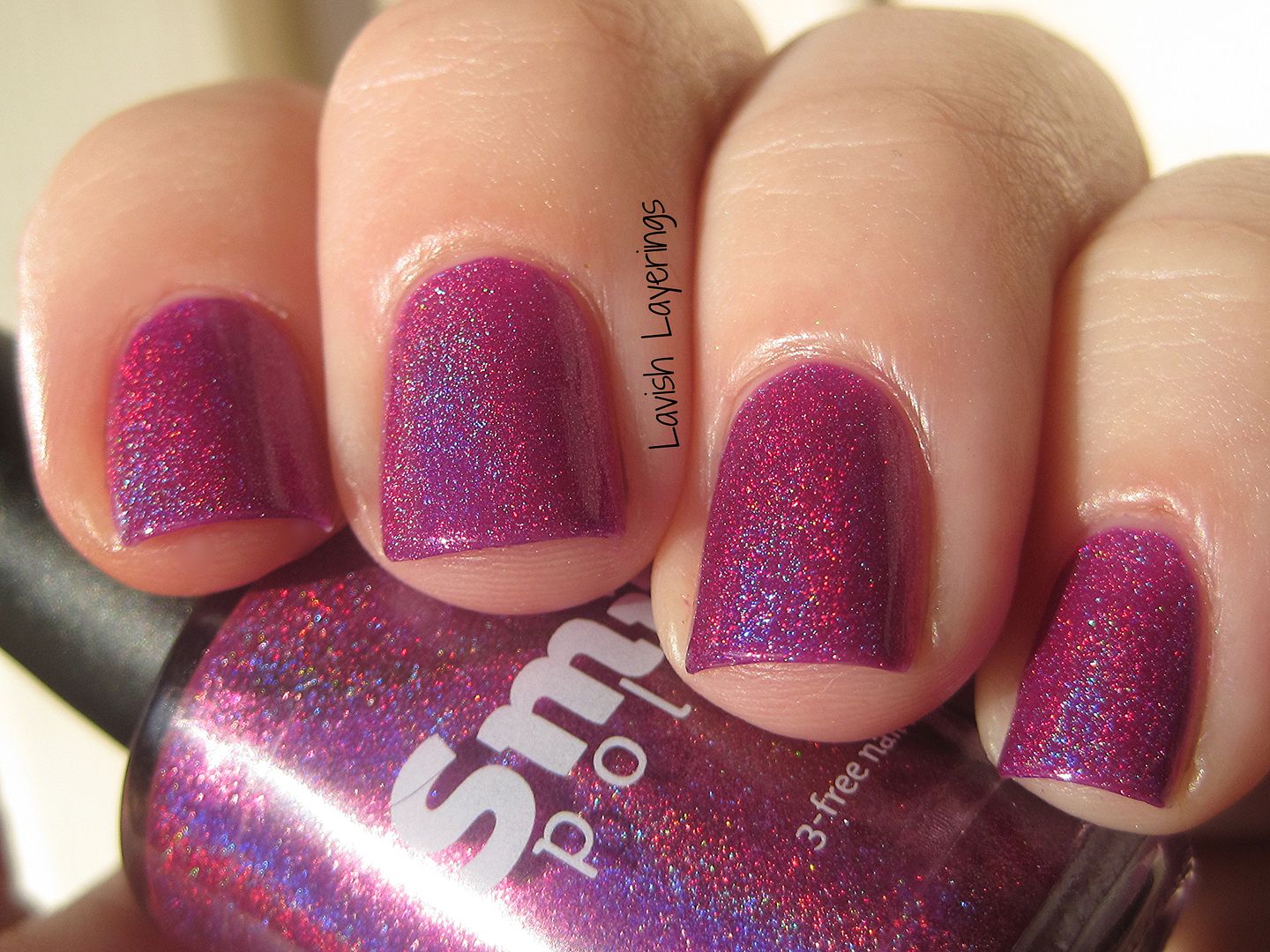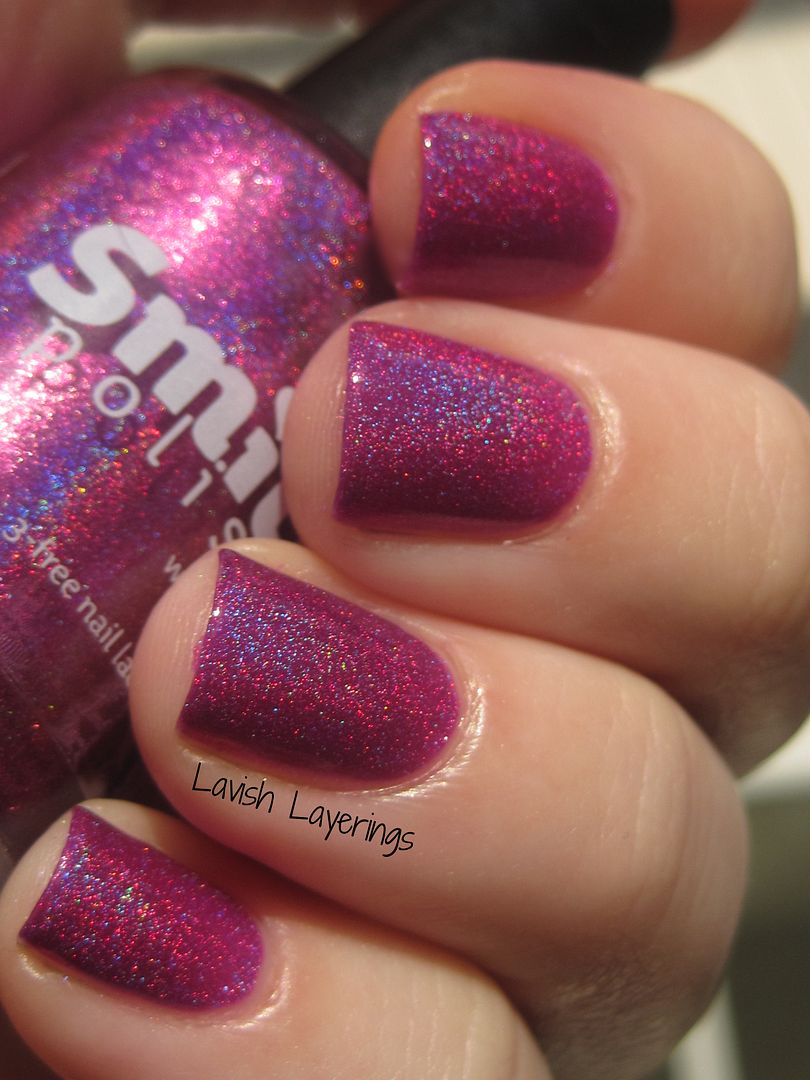 Himalayan Blue Poppy
is a creamy bright blue holo. It has such an unusual brightness for it to be a creamy holo, and it is just lovely. Formula was great and opaque in 2 easy coats. These creamy holos are a bit more holo in real life than they appear in pictures.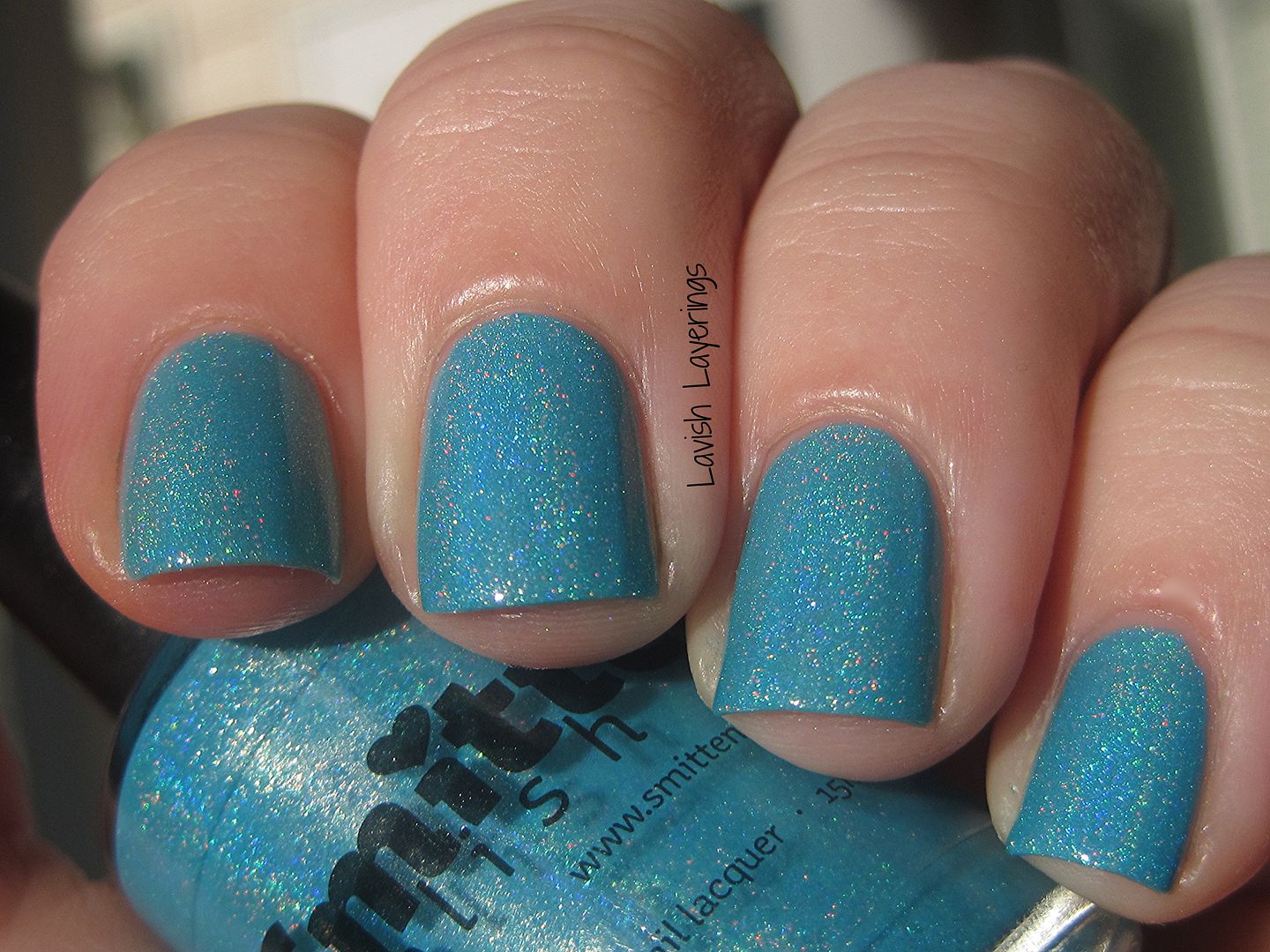 Frangipani
is a creamy light pink holo with maybe the slightest touch of lilac. This is such a sweet and girly color and perfect for spring. Formula was the same as Himalayan Blue Poppy and I used 2 coats here. Once again, I feel like it is a bit more holo in person.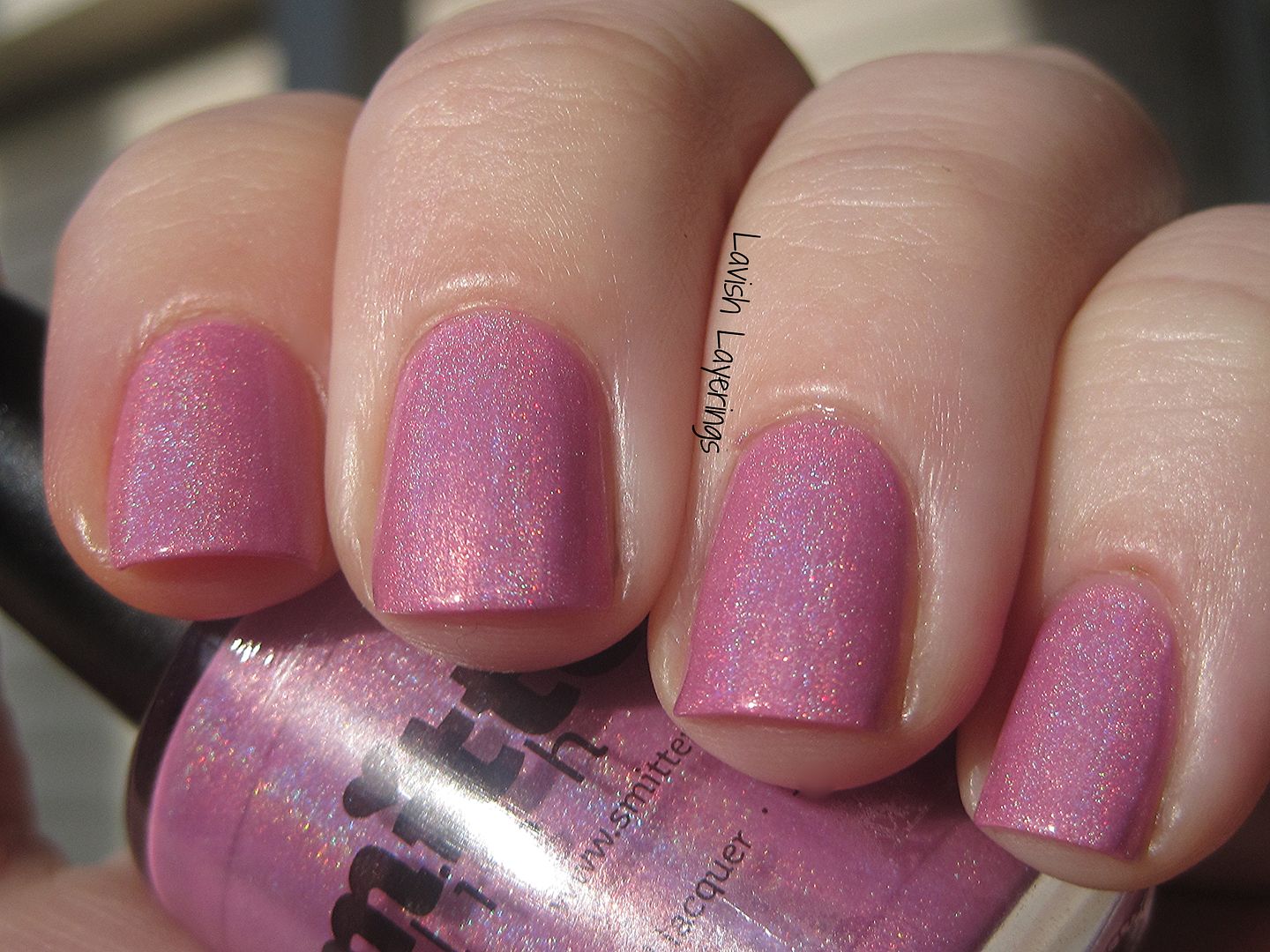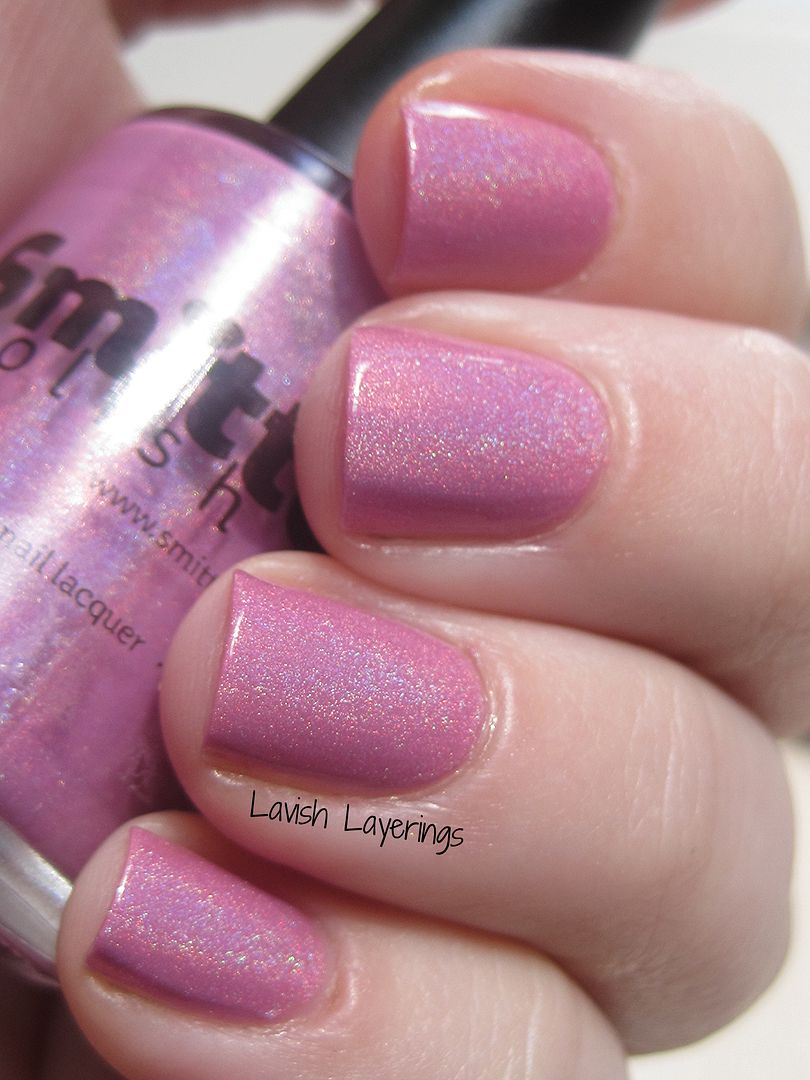 Tornado Skies
is a light grey crelly with green shimmer. The shimmer is very apparent in this polish and is perfect against the grey background. I did use a touch of nail polish thinner in mine and it went on perfectly in 2 coats. I think this was a perfect addition to the spring collection because stormy skies are definitely a bit part of spring (especially here in the South, where the tornadoes and hurricanes abound this time of year).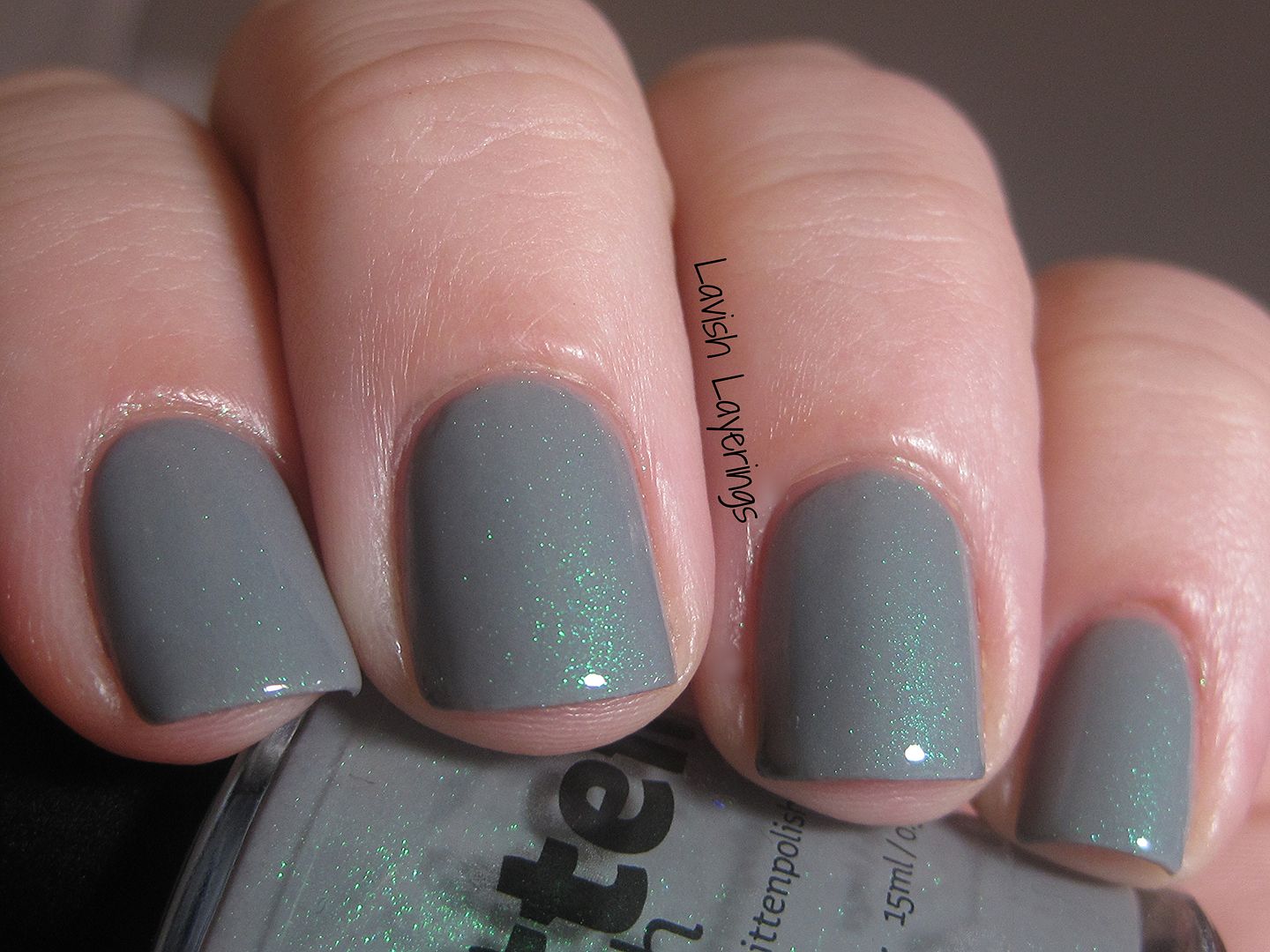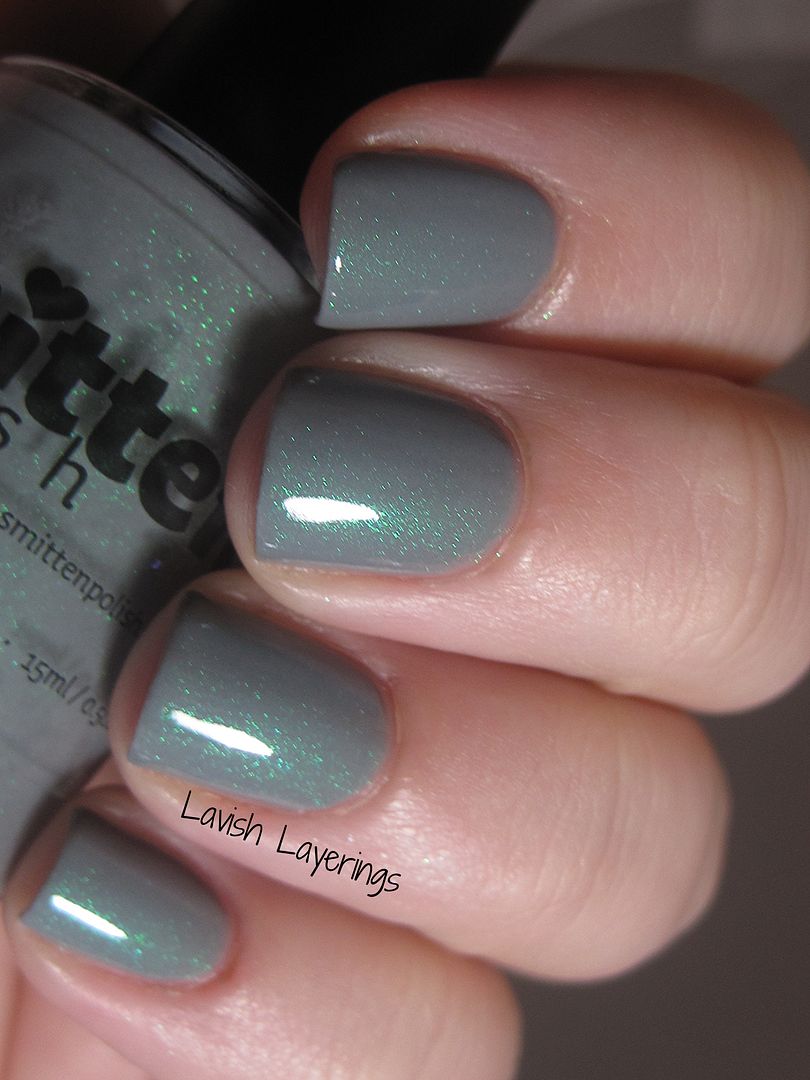 *Polishes provided for my honest review*