Hi everyone!
Today's 30 Day Challenge
prompt was
Food
. I decided to do a multicolored citrus mani. I used mostly polishes from
OPI's Brazil Collection
for my base colors (can you tell I'm obsessed with this collection?) and
Wet n Wild Stand the Test of Lime
for the lime green. Then I stamped over it with
Konad White
and
Bundle Monster Plate BM308
. This is probably more of a summer mani, but I don't care.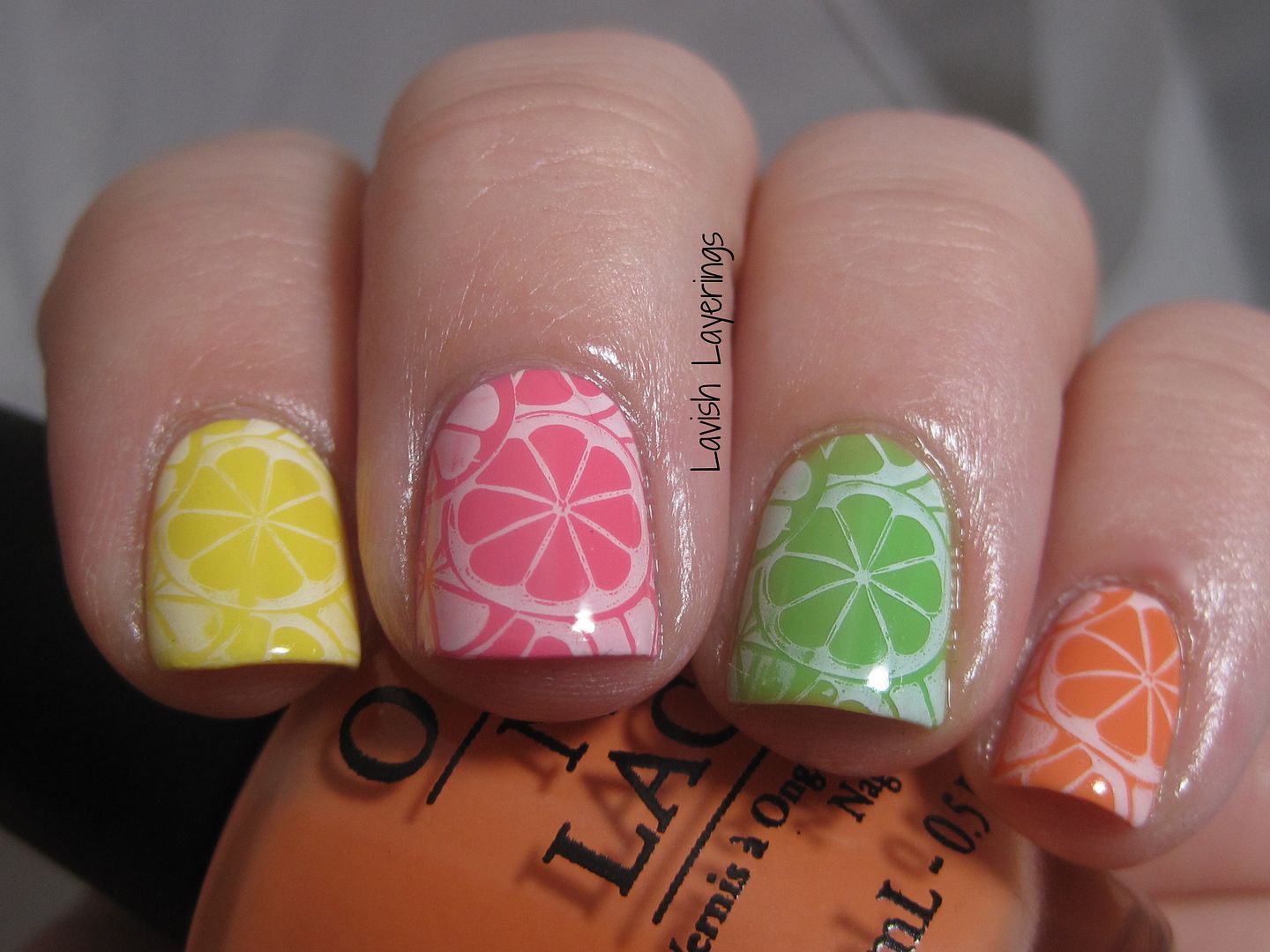 (L-R) OPI Where Did Suzi's Man-go?, Wet n Wild Stand the Test of Lime, OPI Kiss Me I'm Brazilian, OPI I Just Can't Cope-acabana, and OPI Toucan Do It If You Try (on thumb, not pictured)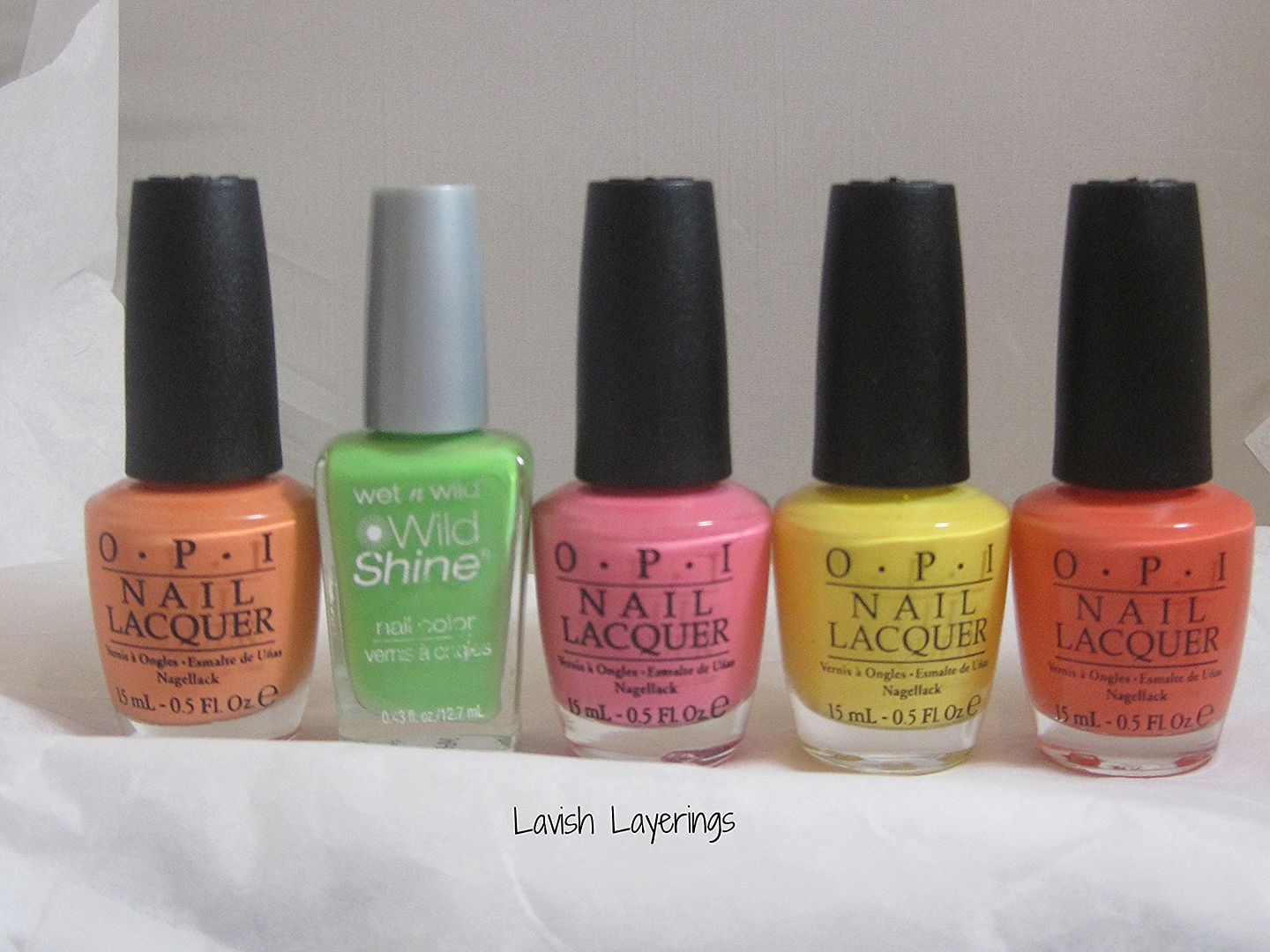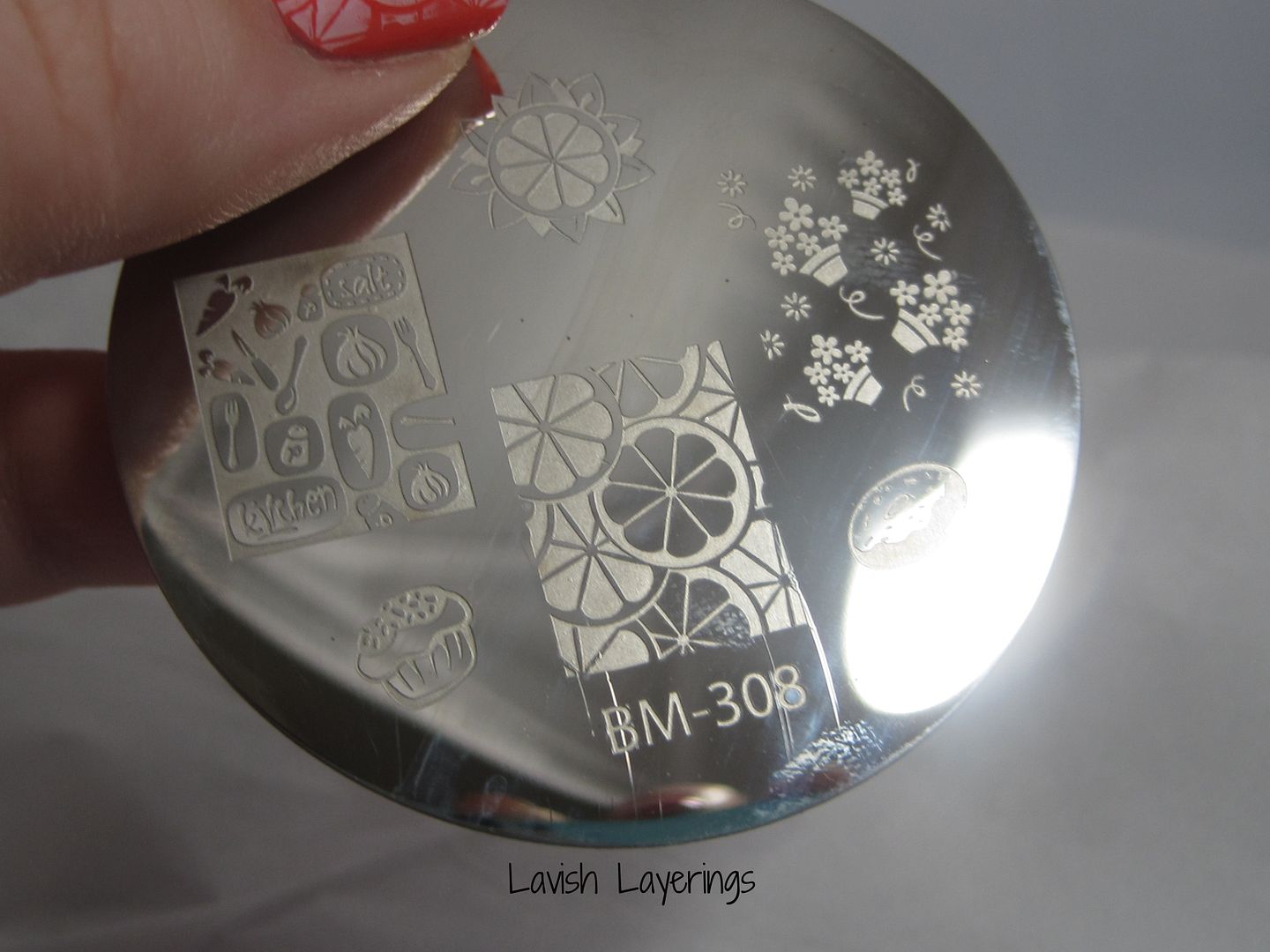 My inspiration came from pictures like these that I've seen all over Pinterest of lemon slices photoshopped to appear all different colors. I've seen several versions of this picture, and I think they have a very Pop Art/Warhol vibe.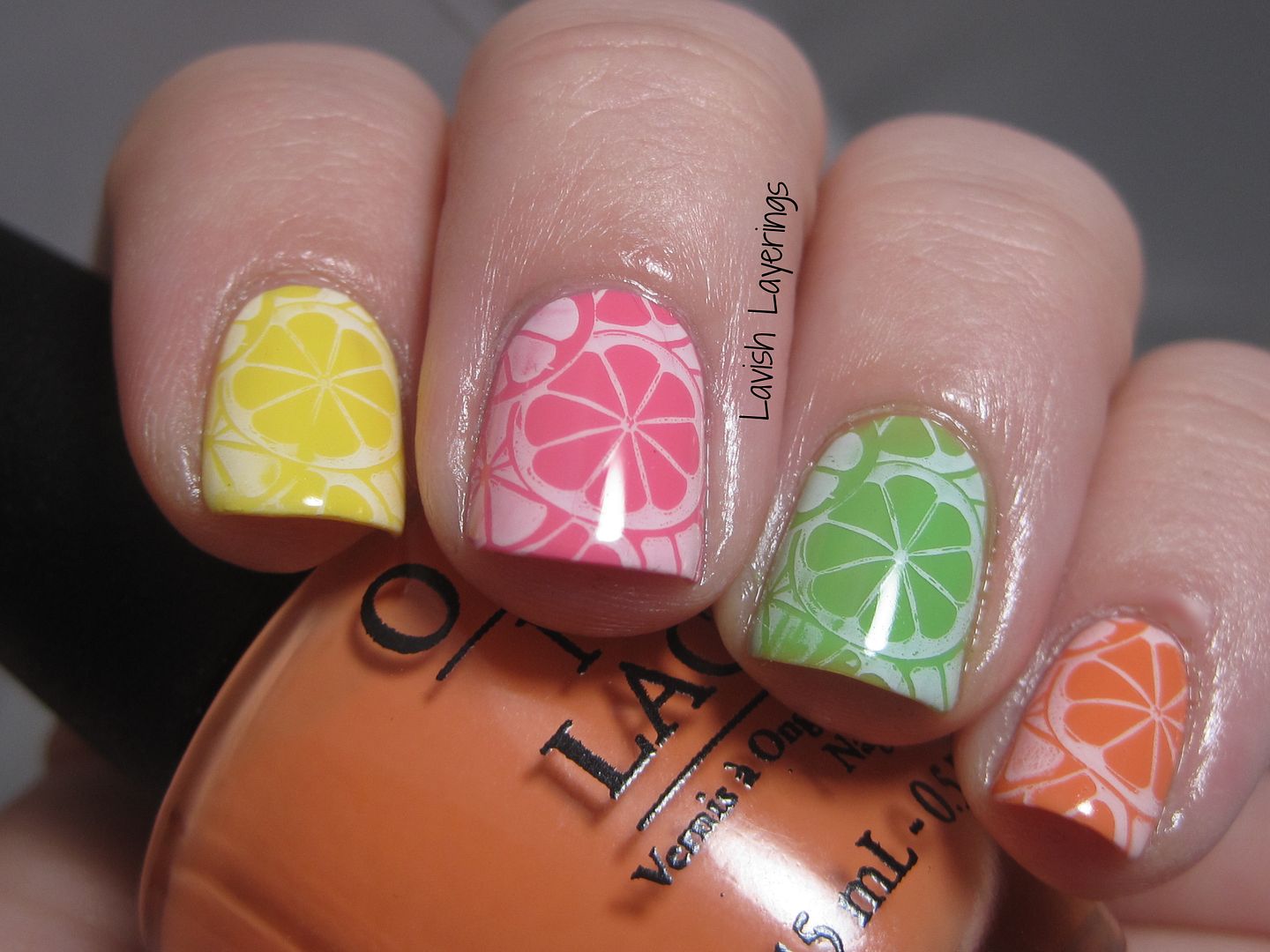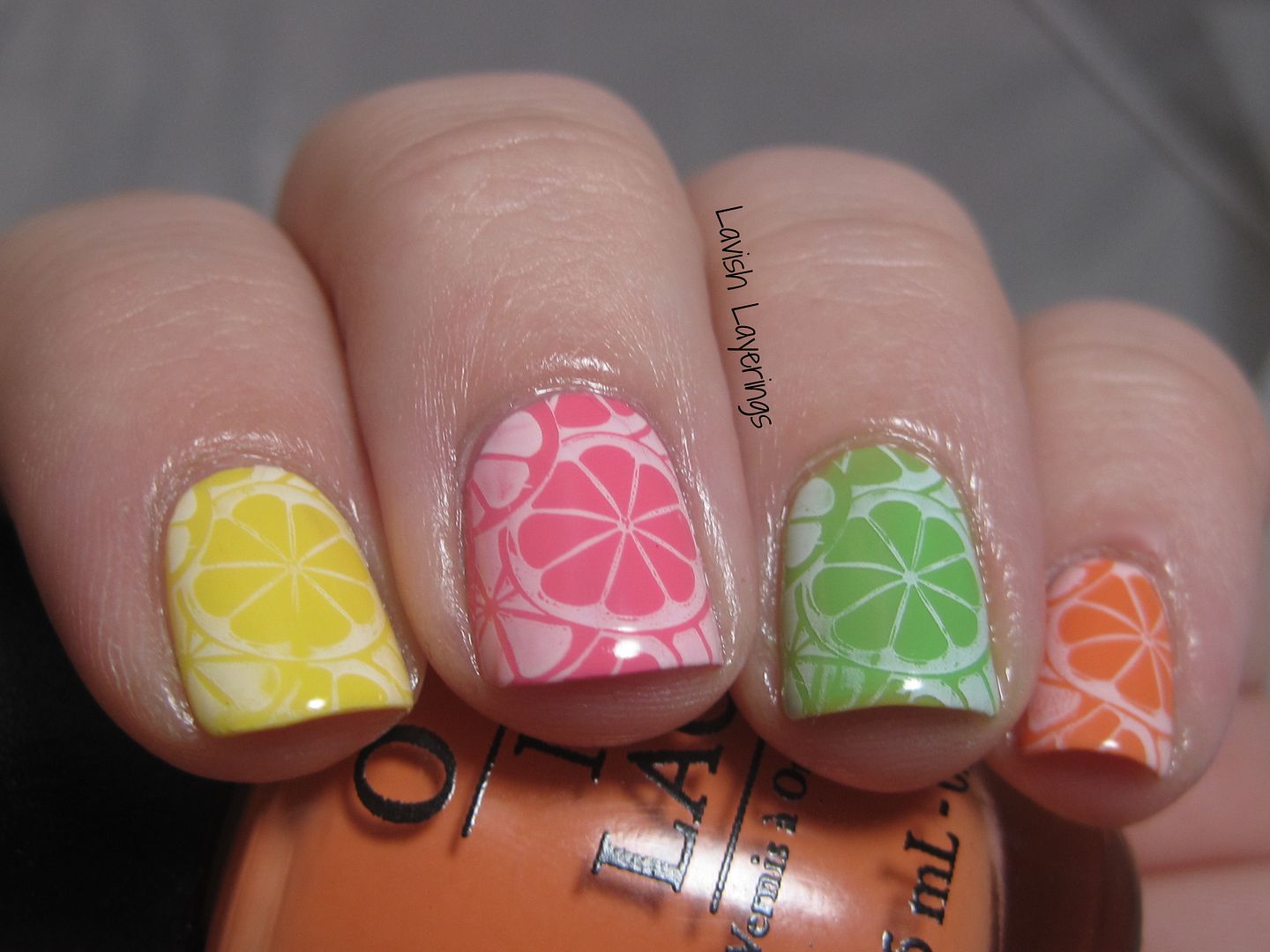 Be sure to check out what everyone else is doing today! And...if you haven't gotten it from all of my previous posts...GO BUY THE OPI BRAZIL COLLECTION! NOW! :)