Hi everyone! Once again I did the Enchanted Polish pre-order, and this time it was for both March and April's mystery polishes. Overall, I'm really pleased with the colors this time, so let's get on to pictures!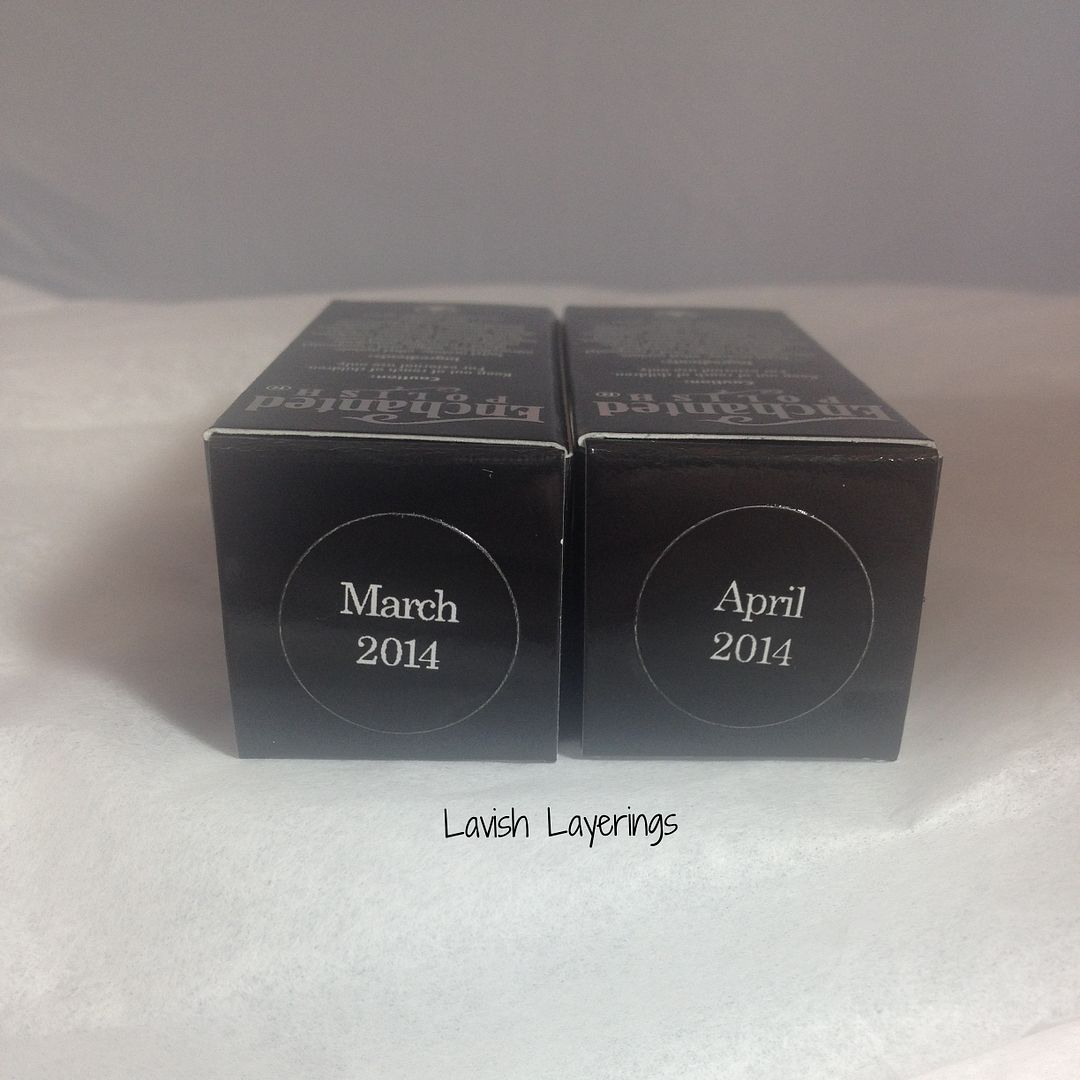 March 2014
is a chartreuse linear holo with a sprinkling of blue sparkles (these don't really show on the nail). The holo is really strong and the color is vibrant. This polish had more of a jelly-like finish and was perfect at 2 coats. I'm so excited that March was a green, and a stunning green at that!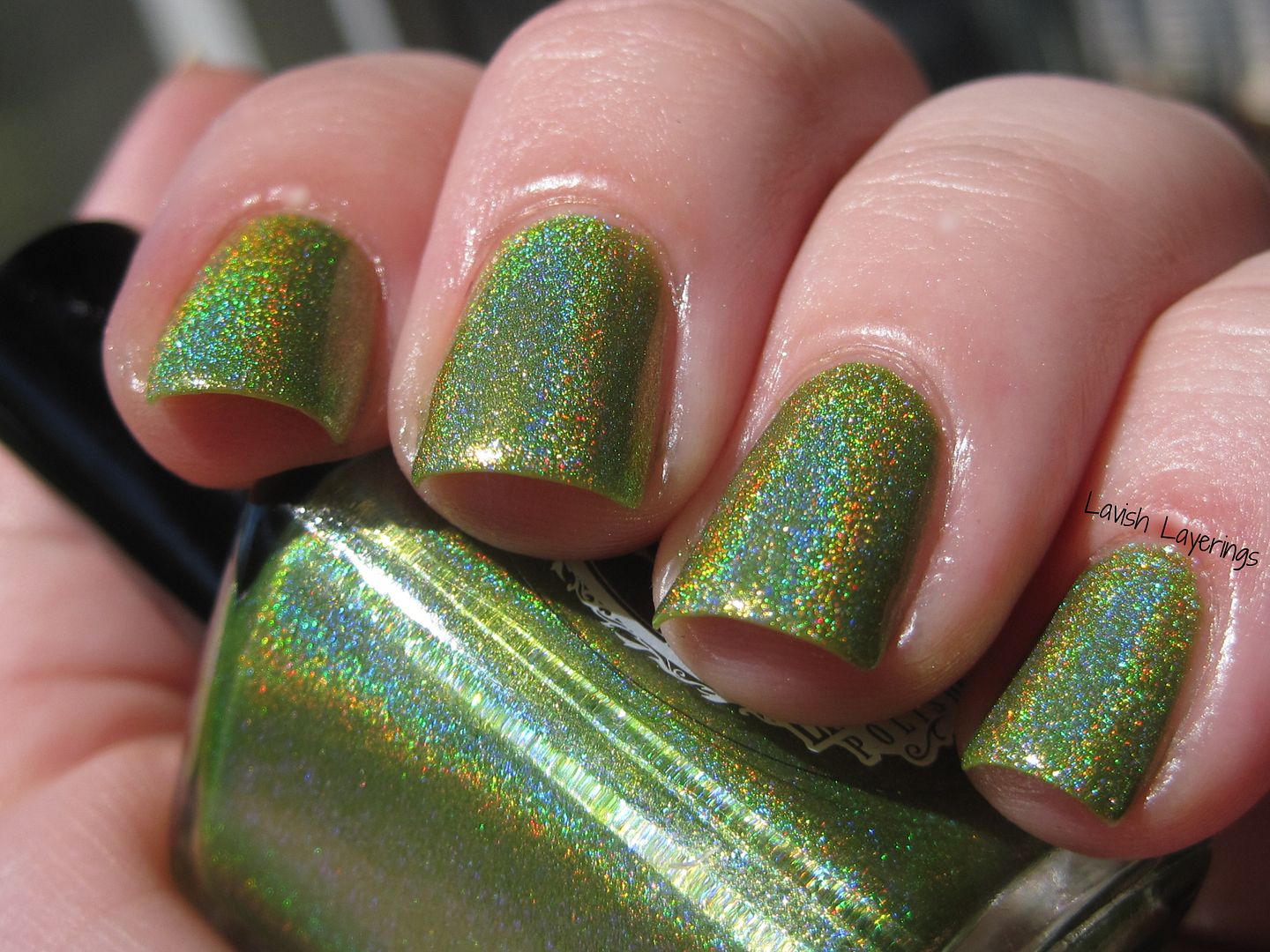 April 2014
is a creamy, light periwinkle holo. This polish is on the thicker side and I did thin it a little bit before application. It is pretty opaque and almost good at 1 coat, but I did 2 coats to even it out. The holo isn't as strong as in March 2014, but it is nice. This color is soft and elegant and I really like it.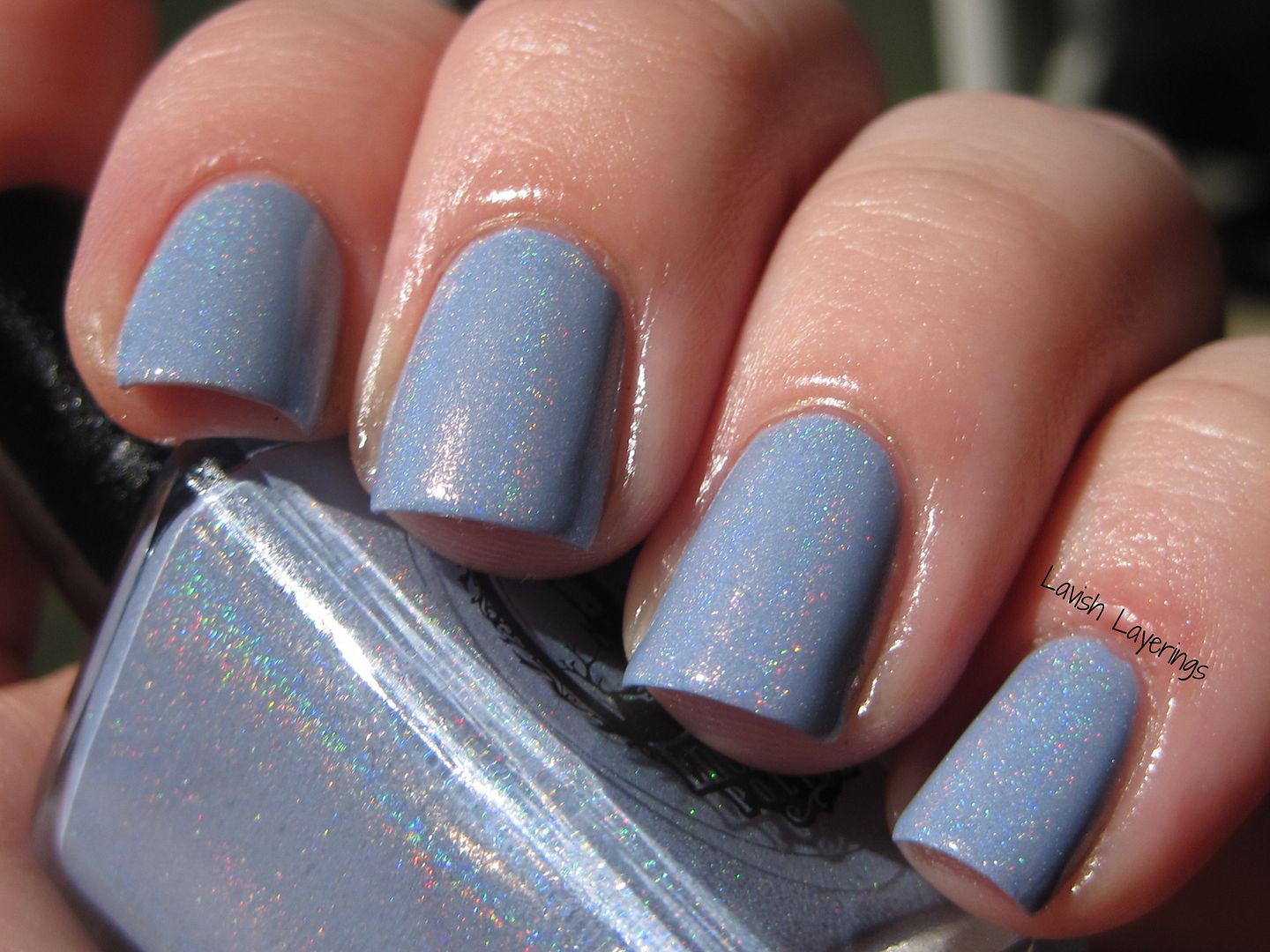 Enchanted Polish is available from their
Big Cartel shop
as well as from Nail Polish Canada (Canada), Mei Mei's Signatures (Singapore), and Femme Fatale Cosmetics (Australia)
. These polishes sell out really quickly (which is why I love the pre-order idea), so be sure to check out restock times so you can snatch them up when you can!
Who all took a chance on the mystery polishes this time? What did you think? Thanks for looking!