Hi everyone! Today I have a review of
March's A Box, Indied
for you. I actually wore each of these polishes throughout the month of March, so it took me some time to gather all of my pictures up for a full review. This box was Mardi Gras themed, and I think the polishes and the cuticle balm all represented the theme very well. Overall, I was very pleased with my very first A Box, Indied purchase.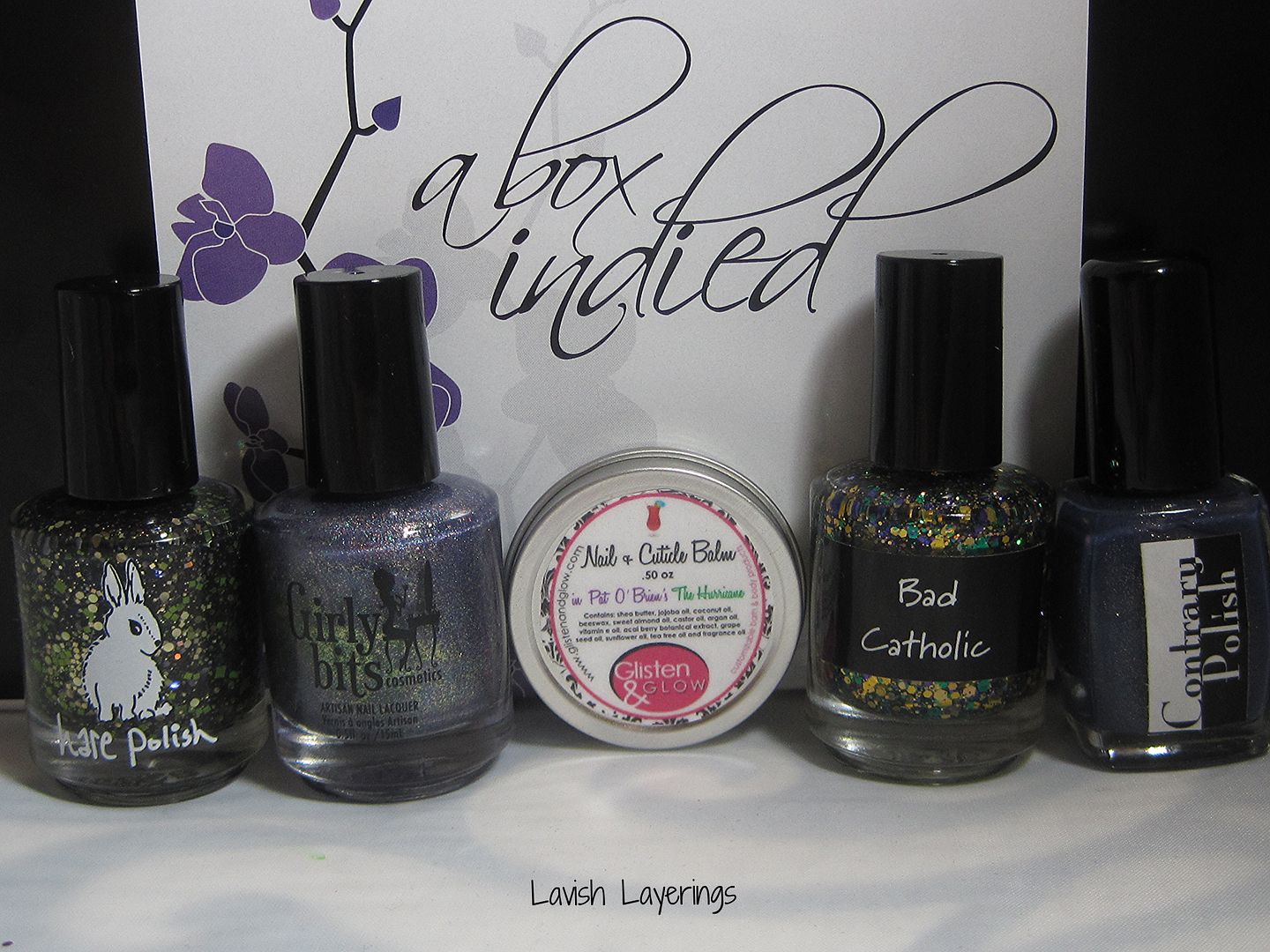 Girly Bits Flash Your Tips
is a lilac linear holographic polish with gold and green microglitter. The microglitter is much more apparent in real life, but hard to capture on film because of the intense holo. Formula was great, and I used 3 thin coats for full coverage. The addition of the glitter is really beautiful, and makes the polish interesting it the sunlight as well as the shade. This is such a gorgeous and unique holo.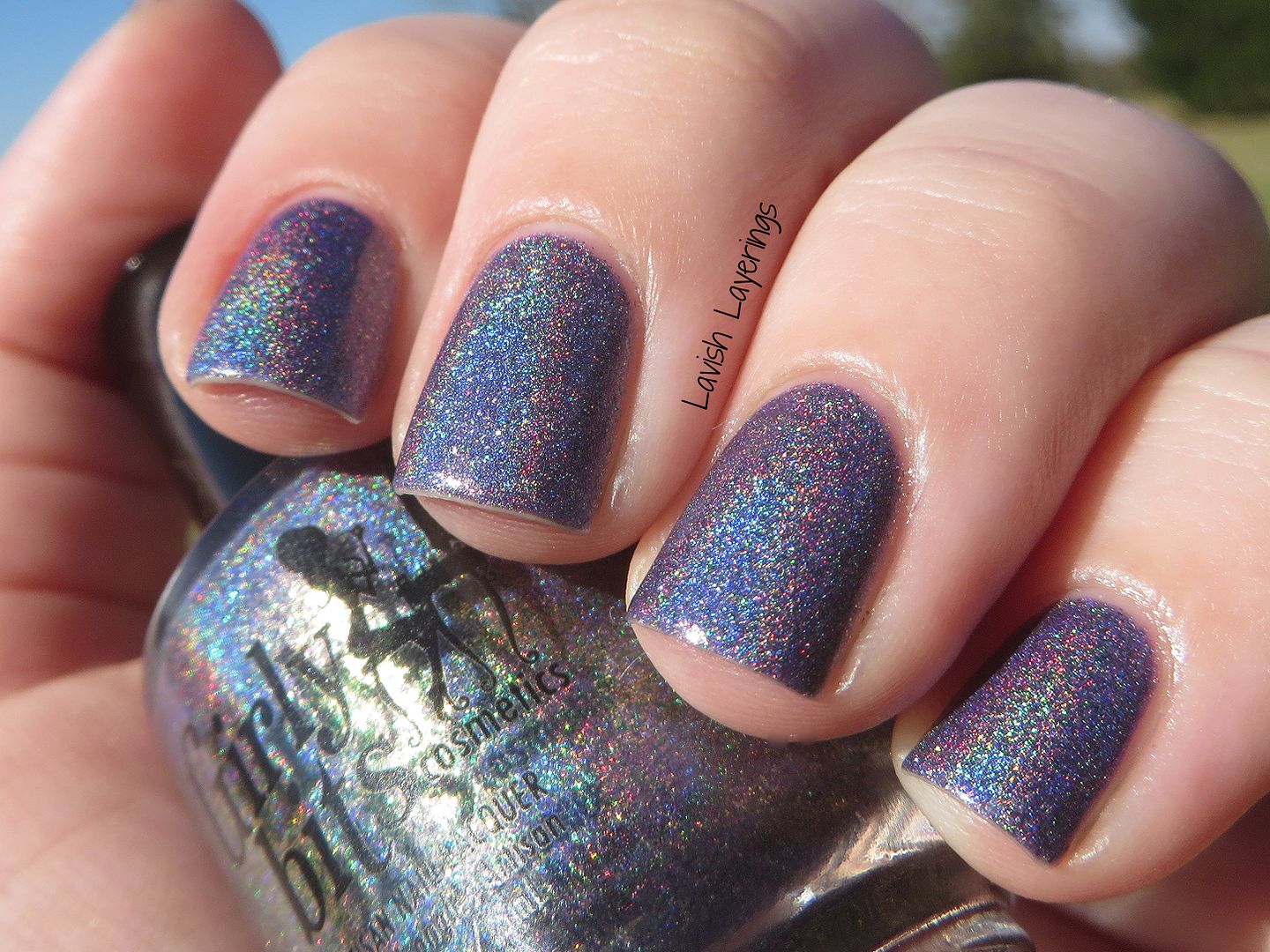 CrowsToes Bad Catholic
is the quintessential Mardi Gras glitter bomb. It is a mixture of purple, green, and gold glitter, including some holo glitter. It spreads pretty well, but I did do a little bit of dabbing during application to get the glitters just how I wanted them (as I usually do with chunky glitters). I used 1 dabbed coat over American Apparel African Violet for my mani. This would definitely be my choice to wear to a Mardi Gras parade.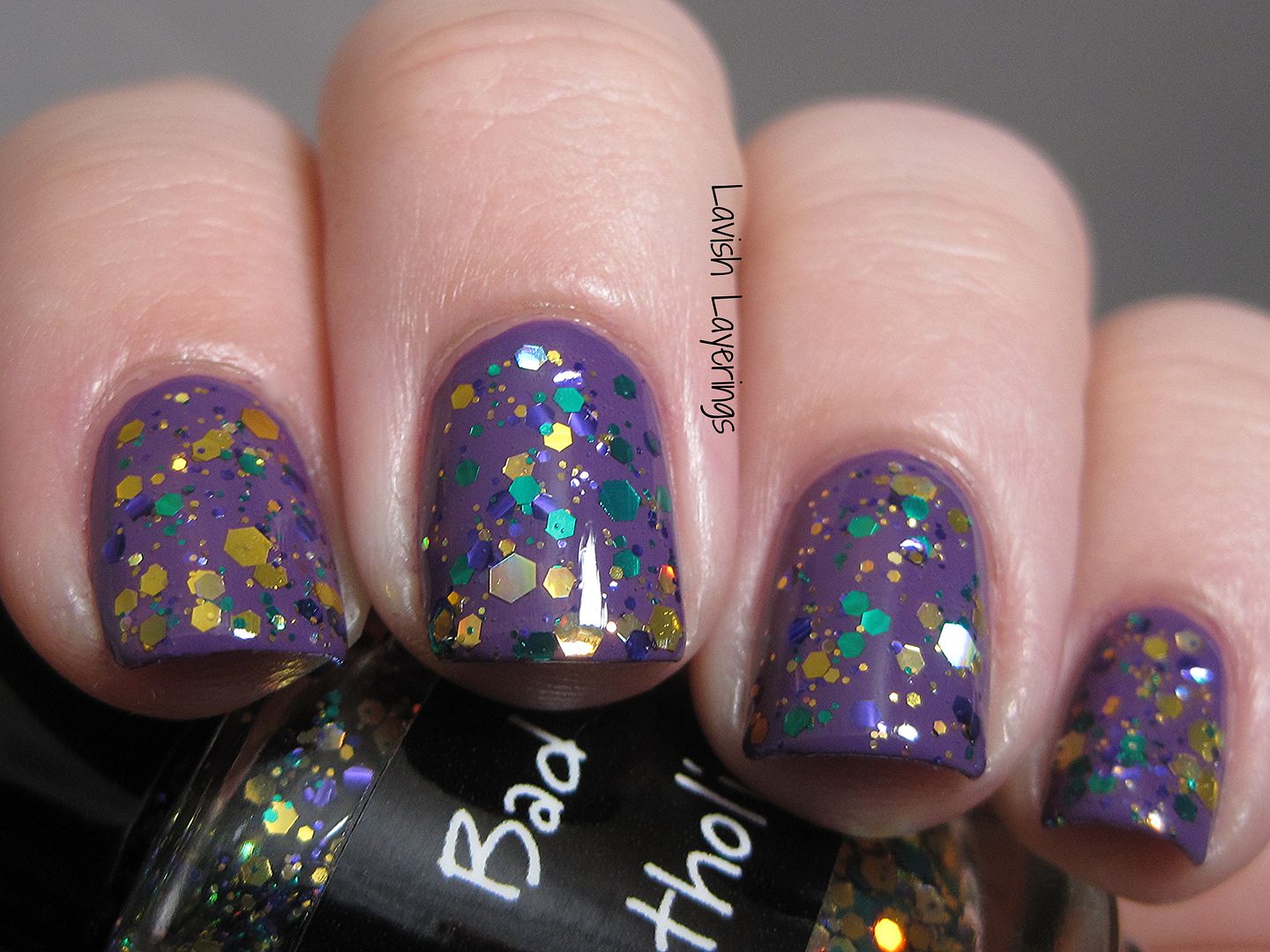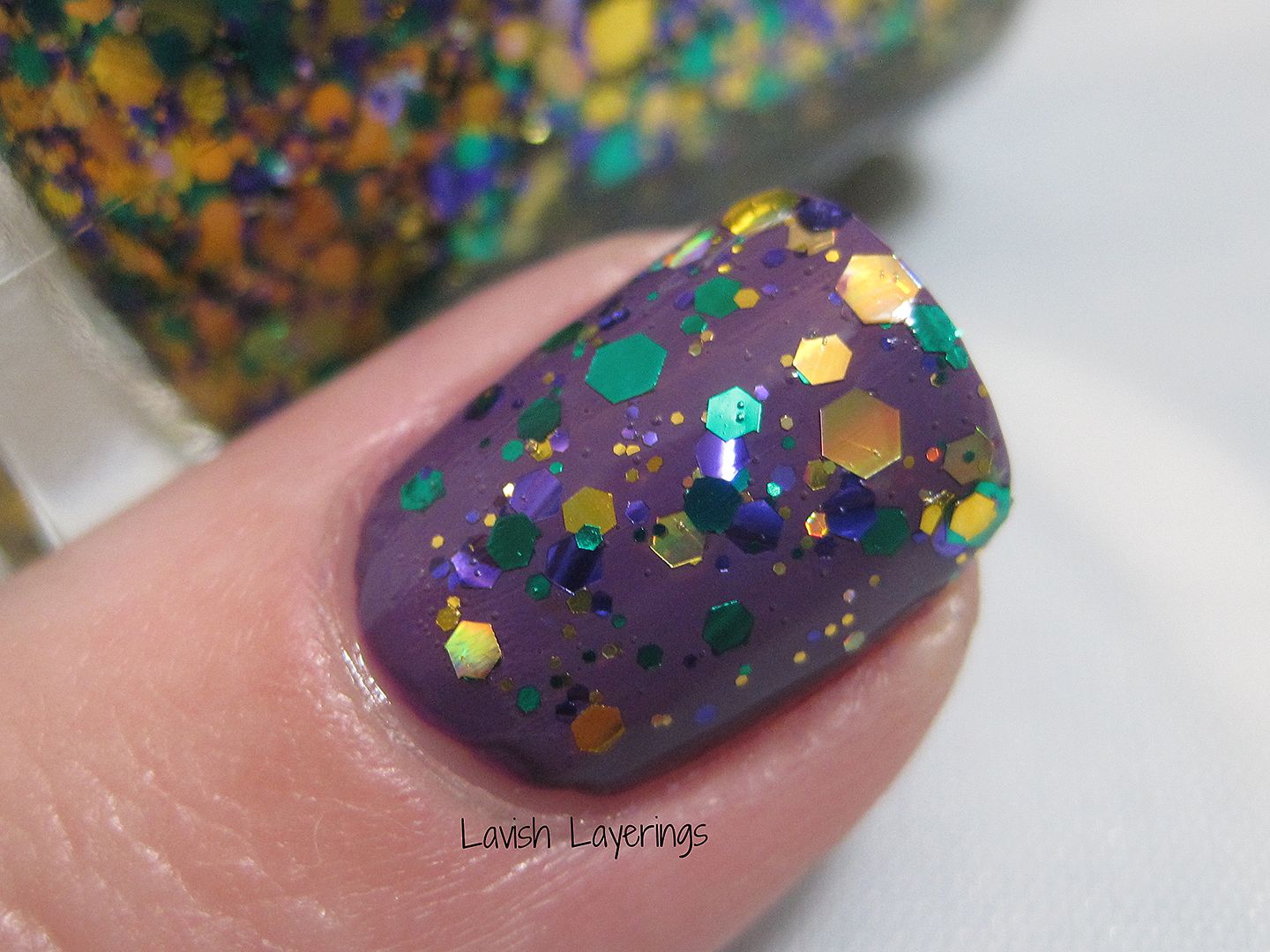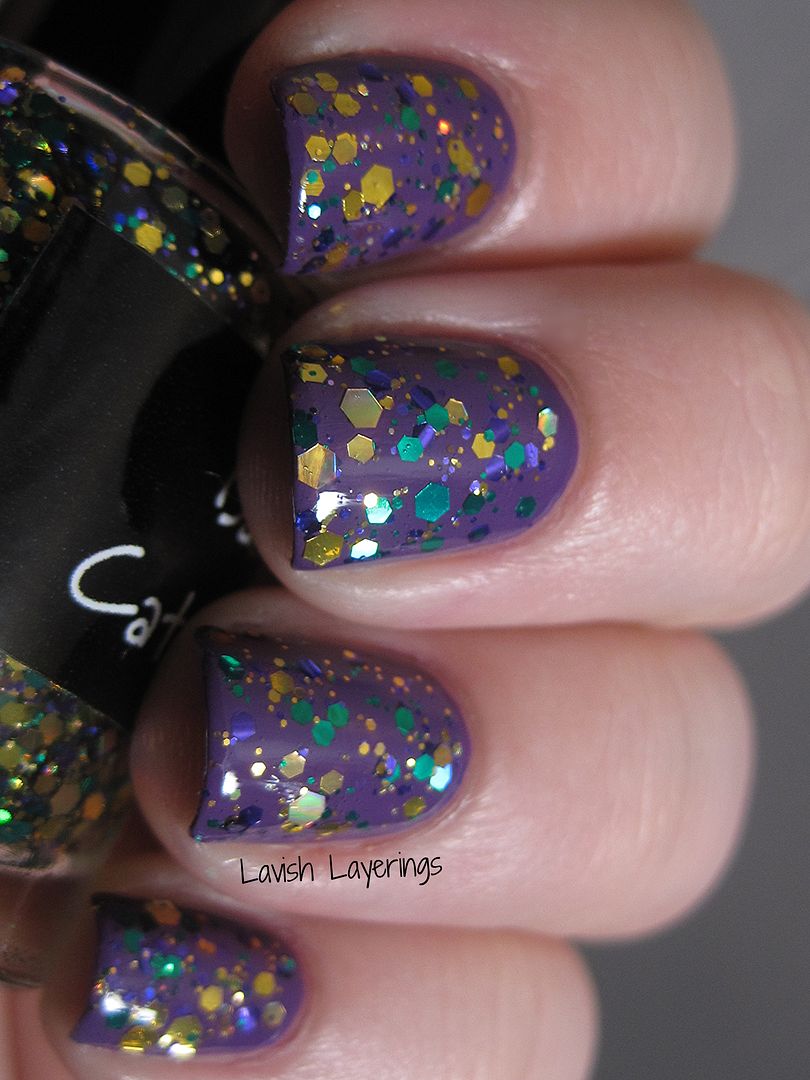 Hare Polish Phat Tuesday
is a deep purple jelly base (it really looks navy to me) packed with gold and lime glitters and golden shimmer. I like to layer my Hare Polishes because of their glitter density, so I used 2 coats of Phat Tuesday over American Apparel Moonlight Beach. This polish has a wonderful depth to it that I feel like I didn't capture very well (curses to my lighting situation!). Also, this is the first time ever that Hare Polish has used holo glitter! I love the added sparkle!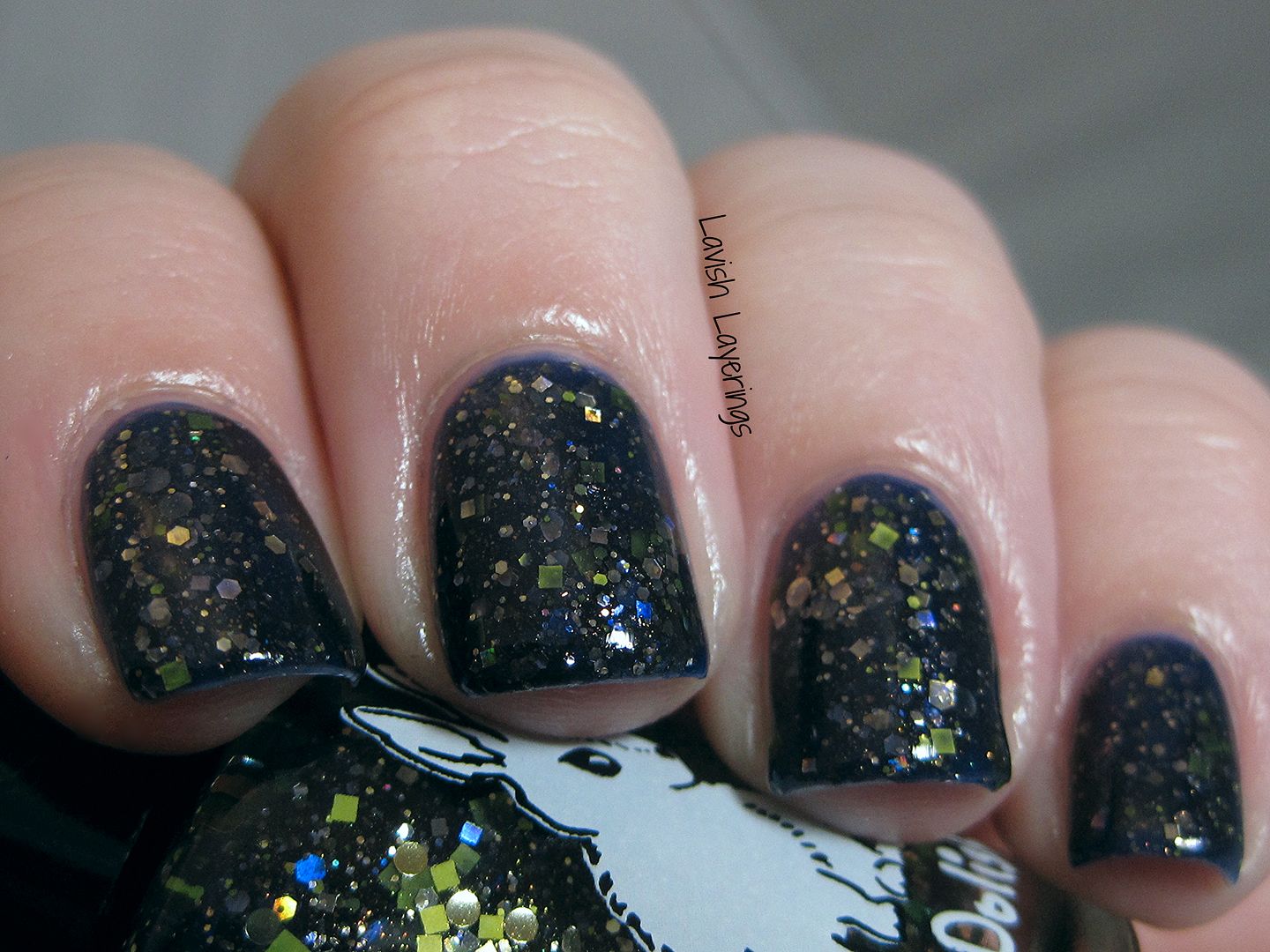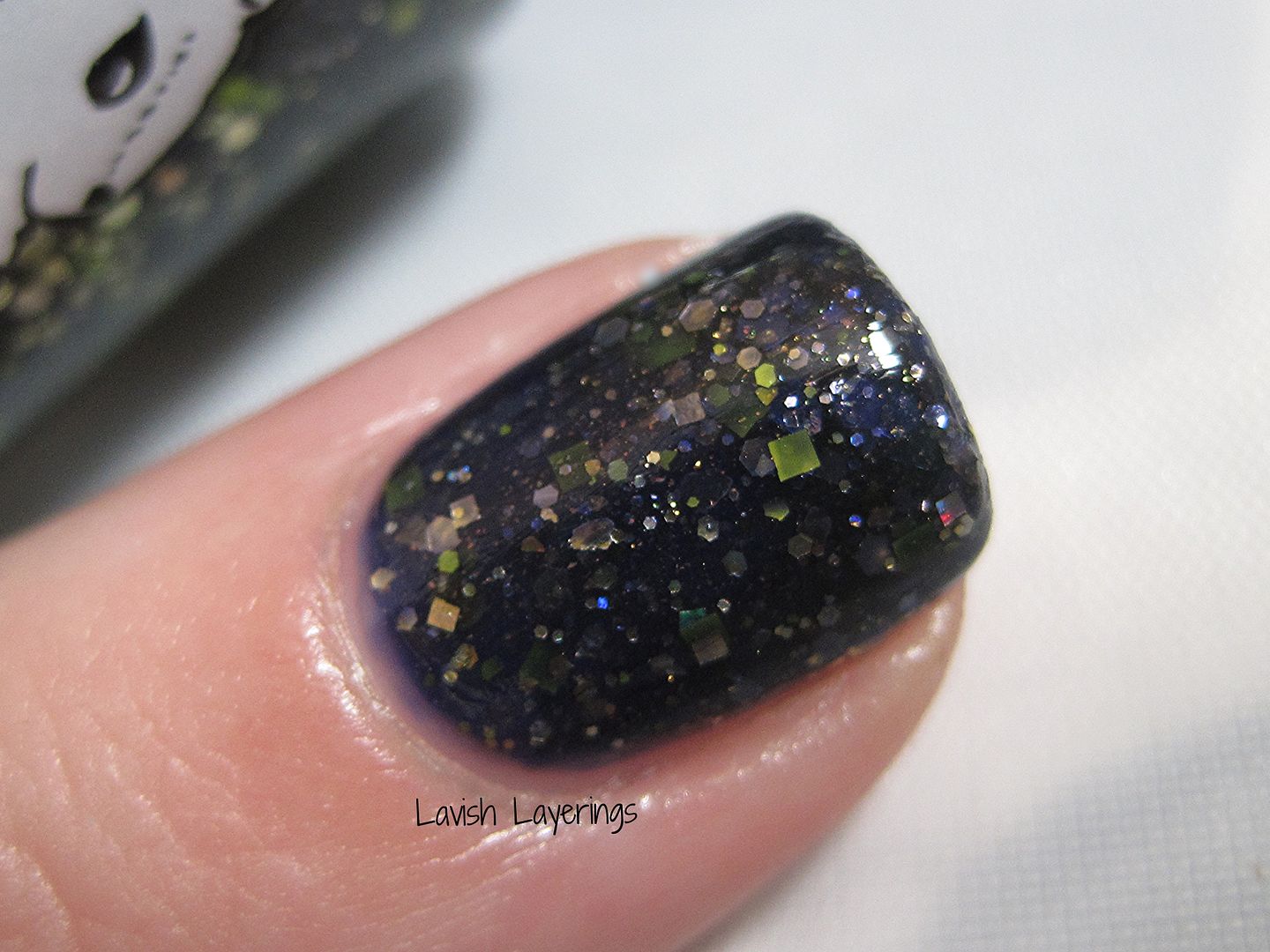 Contrary Polish Bal Masque
was reviewed by me before the box came out (
here is a link the full review
). It is such a gorgeous and sophisticated shimmer polish! Here are the pictures again.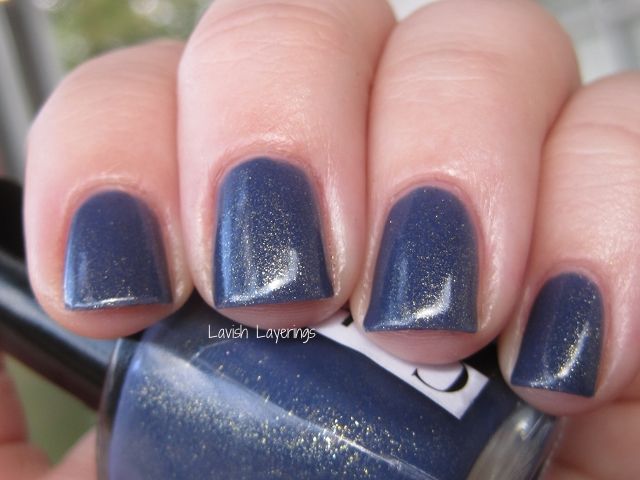 Glisten & Glow Pat O' Brien's The Hurricane Nail and Cuticle Balm
is scented with passion fruit, orange, lemon, grapefruit, pineapple, and cherry which adds up to a delightful fruit punch smell. The scent is heavenly and very much like a Hurricane drink. The balm itself is light and moisturizing, and is filled with wonderful hydrating oils (jojoba oil and argan oil are high on my list of favorite moisturizing oils.) The package was a little smaller than I was expecting (I guess because I'm used to my HUGE tub of Lush Lemony Flutter) but it is the perfect size to toss in your purse to carry with you everywhere. I found the texture to be similar to Burt's Bees Lemon Cuticle Balm, but a little less waxy and more buttery (just as a reference, since it is well known). It melts easily into the skin and absorbs relatively quickly without leaving a greasy film. Overall, I really liked this balm and I have added it to my regular moisturizing rotation.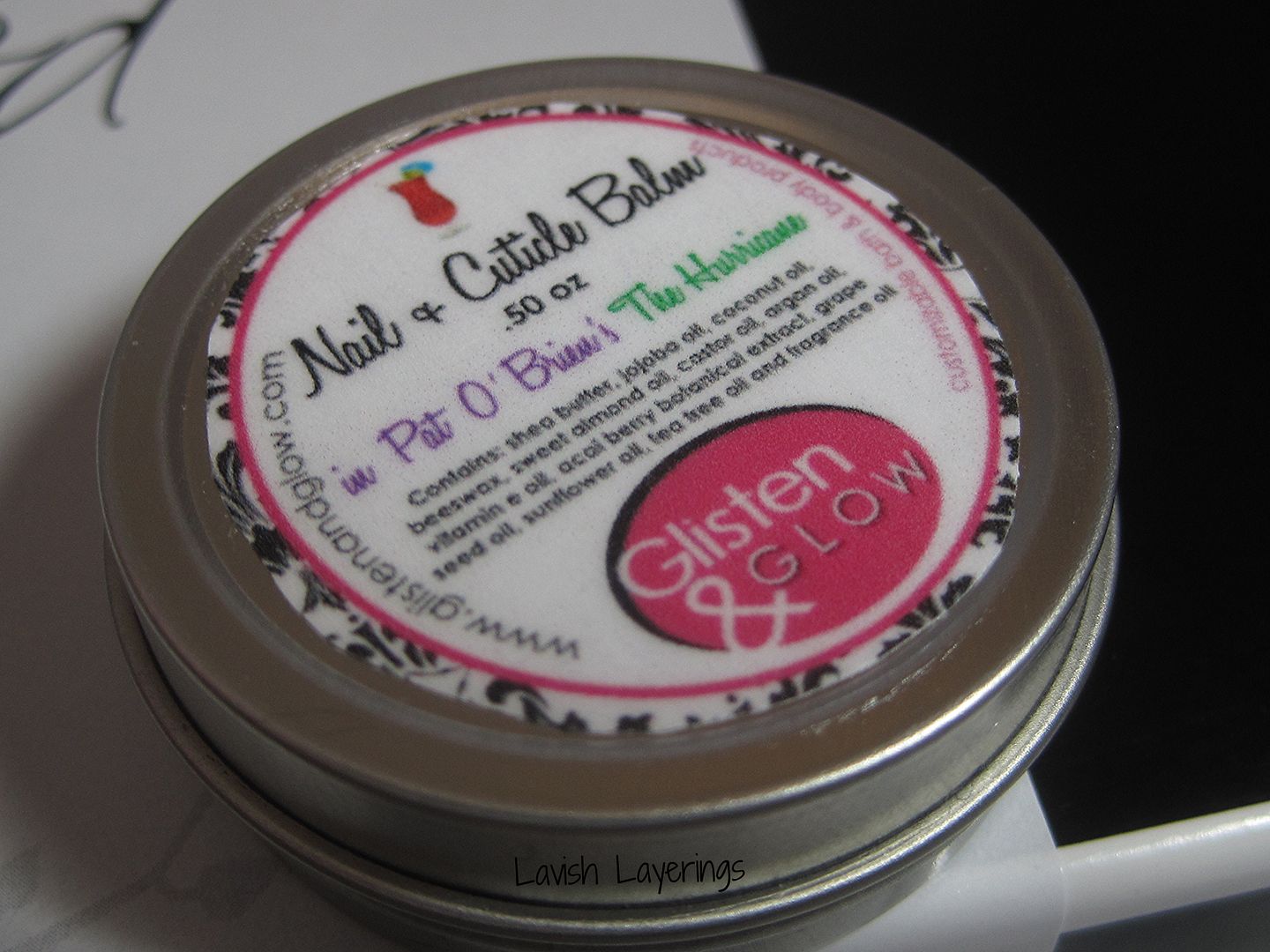 A Box, Indied
is
available from
Llarowe
for $50 each. The polishes and products that are included in each month's box are exclusive to that box and will not be available individually.
You can sign up to receive a box each month or you can purchase the boxes individually when they are released. Follow Llarowe's
Facebook page
for announcements of exact dates and times of releases (the box for the next month is usually released around the end of the previous month.) She will also give previews of the products and makers that will be in the box (there is a rotation of makers that are included, it isn't always the same). Thanks for looking everyone!