Hi everyone! Yesterday's prompt for the
30 Day Challenge
was
Easter Nails.
I started off with a base of
OPI My Boyfriend Scales Walls
and then used
Bundle Monster H10
to stamp an Easter Egg design on top. I used
Green Diamond, Rose Diamond, and Blue Diamond
from
Darling Diva Polish's Diamond Collection
for stamping. To do the stamp, I just blobbed the color I wanted for each egg over that egg on the stamping plate (it looked like a patchwork of different colors on the plate when I was done). When I scraped, it blended the colors together at the edges of each egg and made a seamless design.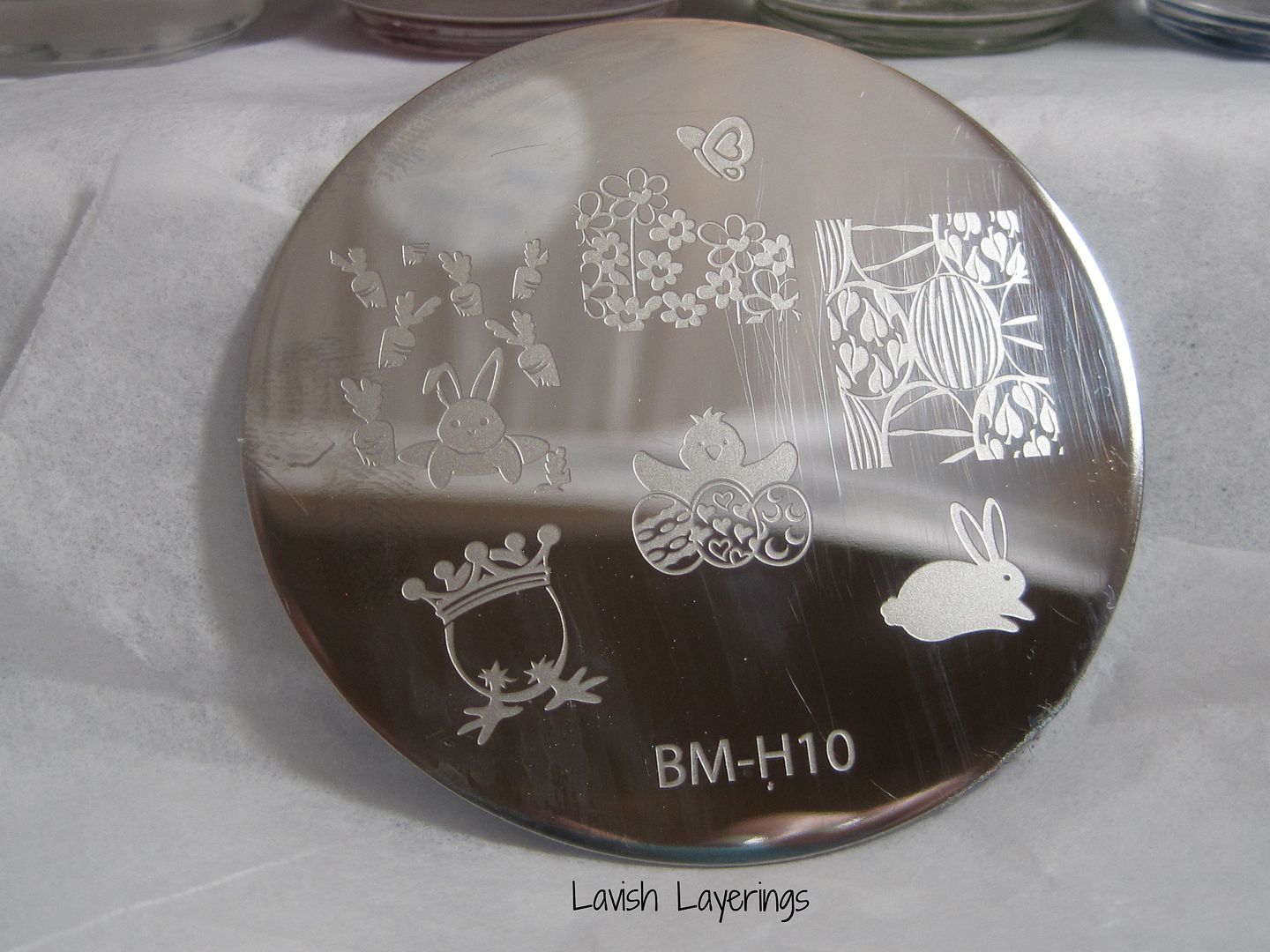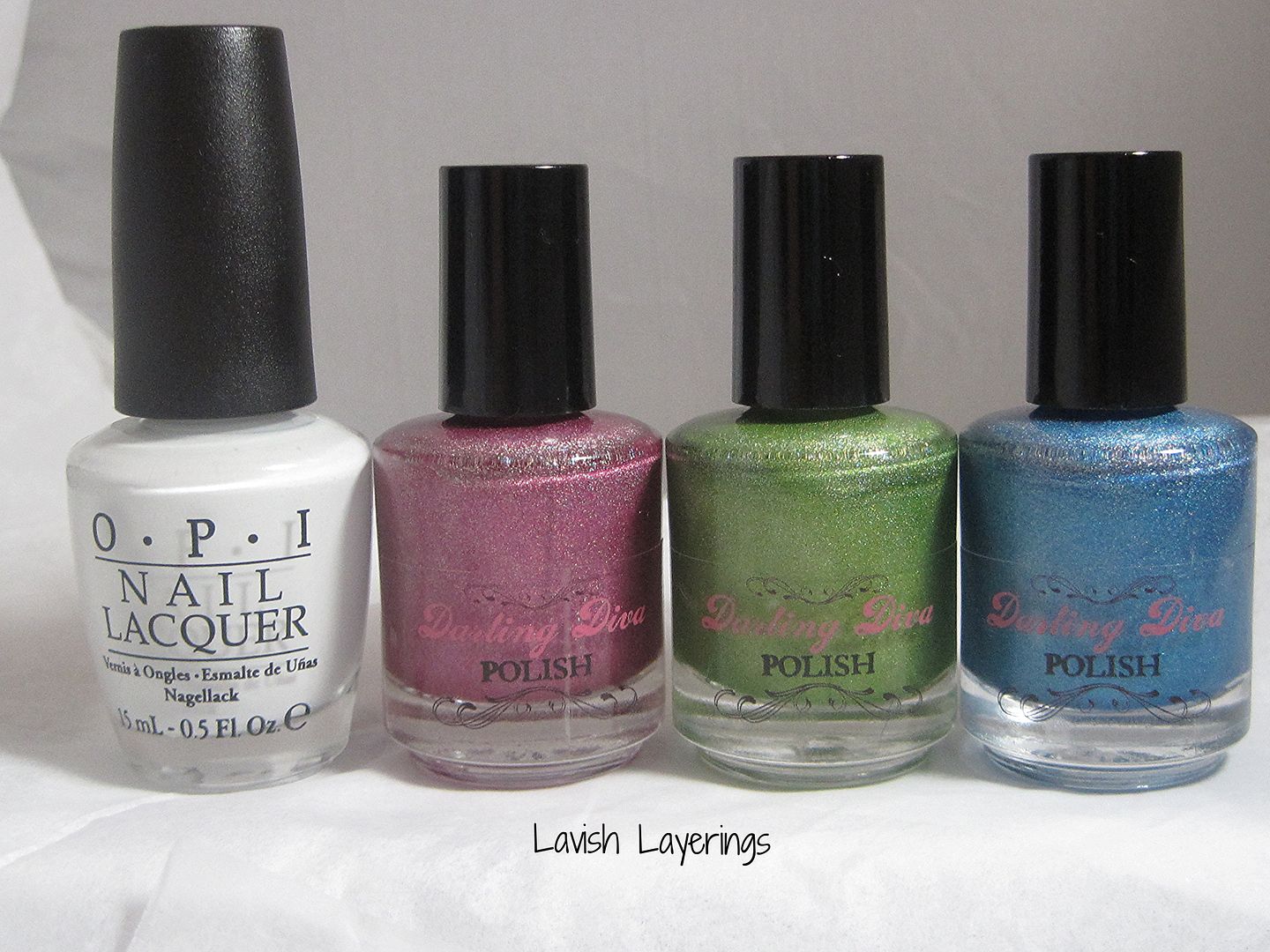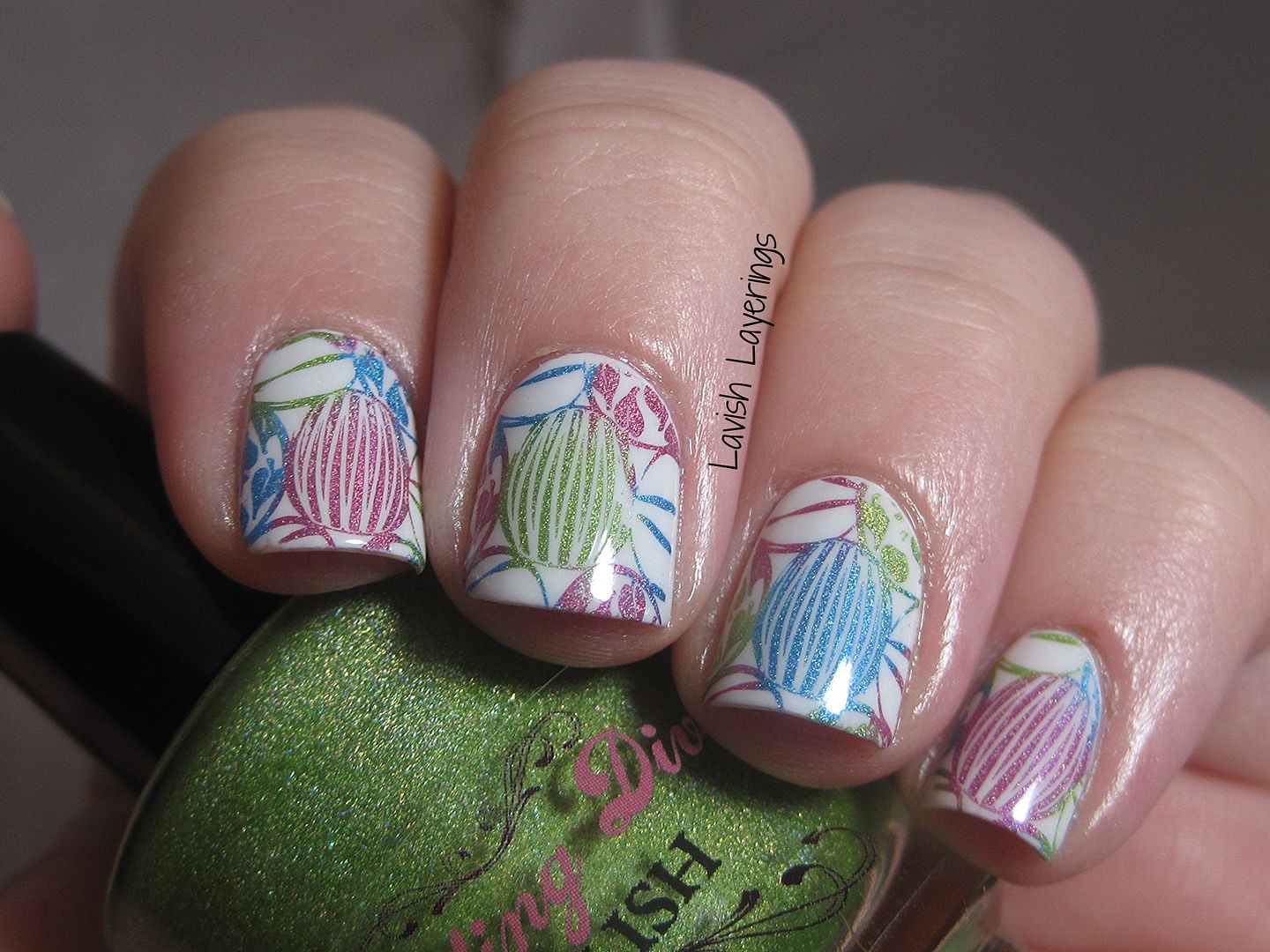 I hope that everyone had a wonderful Easter with their families and friends! Thanks for looking!