So I had to share this with you guys! On "yellow day" I opened up my mailbox and inside was my prize from Llarowe's big givaway that she just hosted (she gave away a TON of polish). I won Enchanted Polish Yellow Submarine, a yellow linear holographic polish. How fitting that it arrived on this day! I decided to do a quick swatch over my existing yellow mani.
This is 2 coats of Yellow Submarine over Jaybird's Fruit Martyr. The holographic effect is much stronger in this polish than the only other Enchanted Polish I have worn, Awesomeness. It is golden yellow that is slightly murky looking and it is a litte bit of a softer yellow than my pictures show. I did like it on me...though not as much as my previous yellow mani with Fruit Martyr. I think it was the slight murkiness of this one.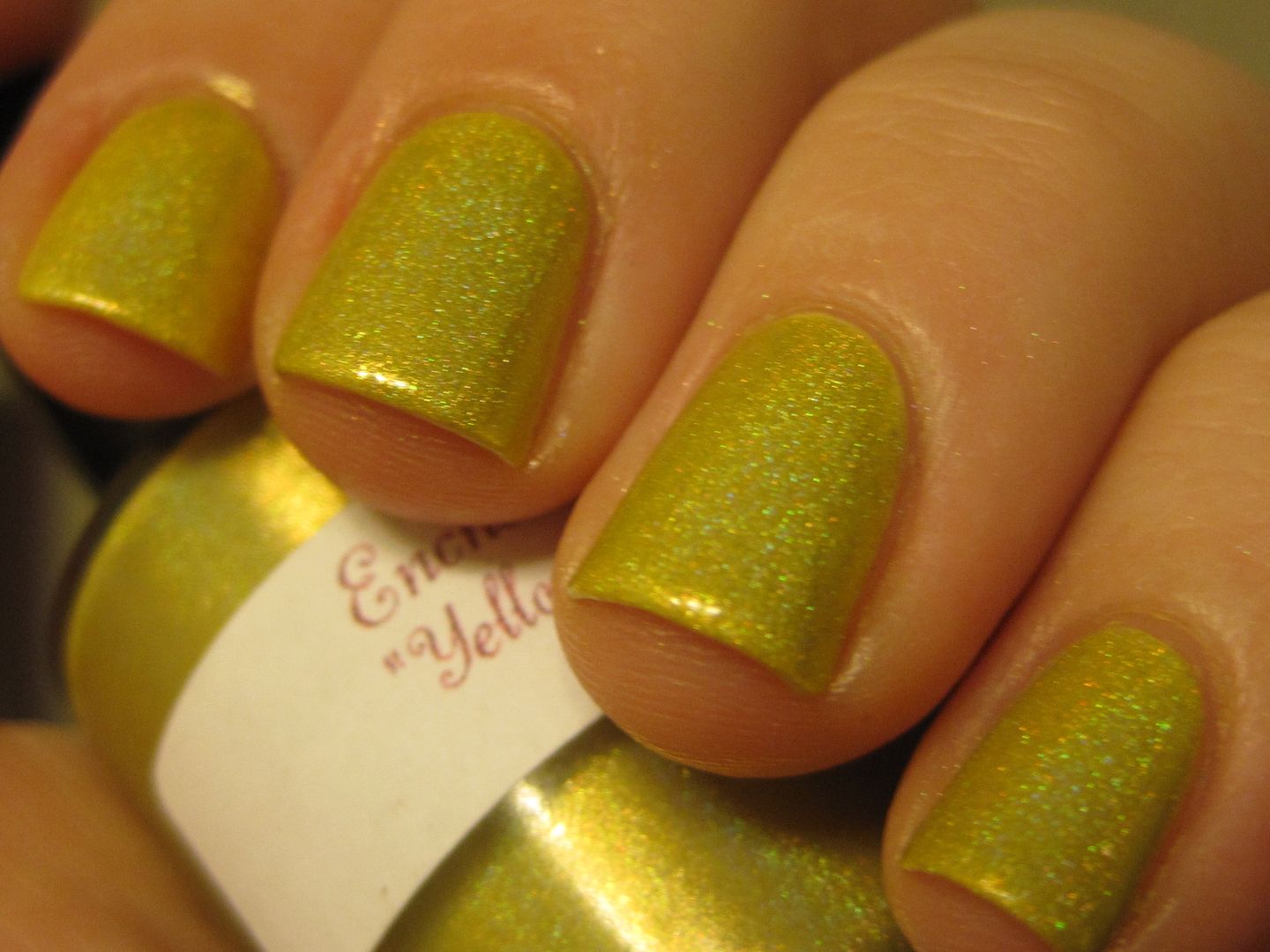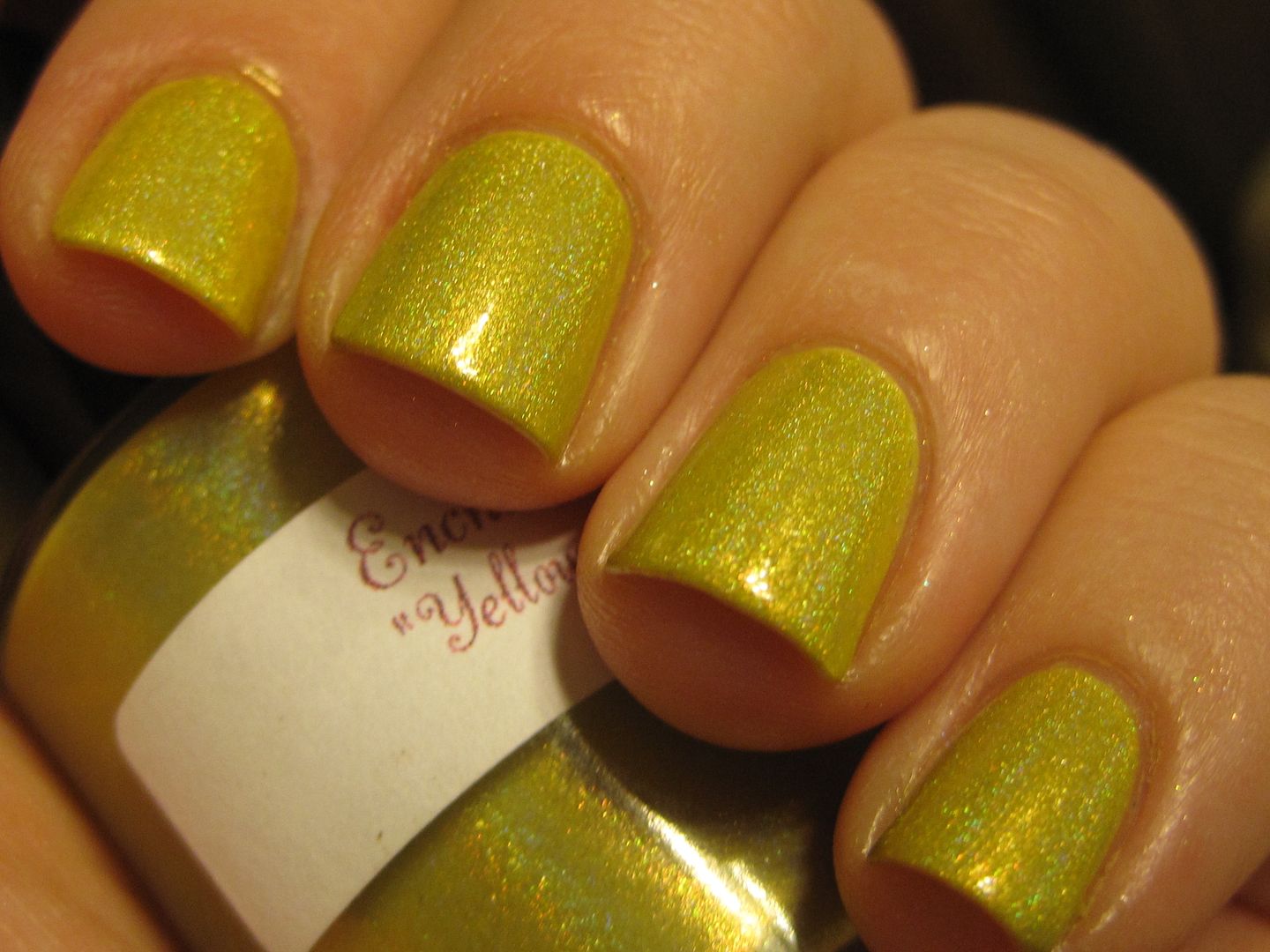 This polish has been discontinued from Enchanted Polish's line for now (along with most of her linear holos), but there are still some available at
Llarowe
if you want to get your hands on it before they are all gone!