*Press Samples*
Hi everyone! Today I have some polishes from a new to me indie brand that I have been admiring for some time.
Reverie Nail Lacquer
has been making some gorgeous polishes this year, and I was so excited to get to try some polishes from the brand new Winter Collection that is releasing on Black Friday (11/28).
Yuletide
is a teal-y green jelly filled with a rainbow of matte glitters and holographic microglitter. Formula was nice with a good glitter load. It builds up easily to opacity in 3 coats. This polish is such a fun "Christmas Tree" type polish and I love the play of the bright matte glitters in the jelly base. Such a fun polish for the holidays!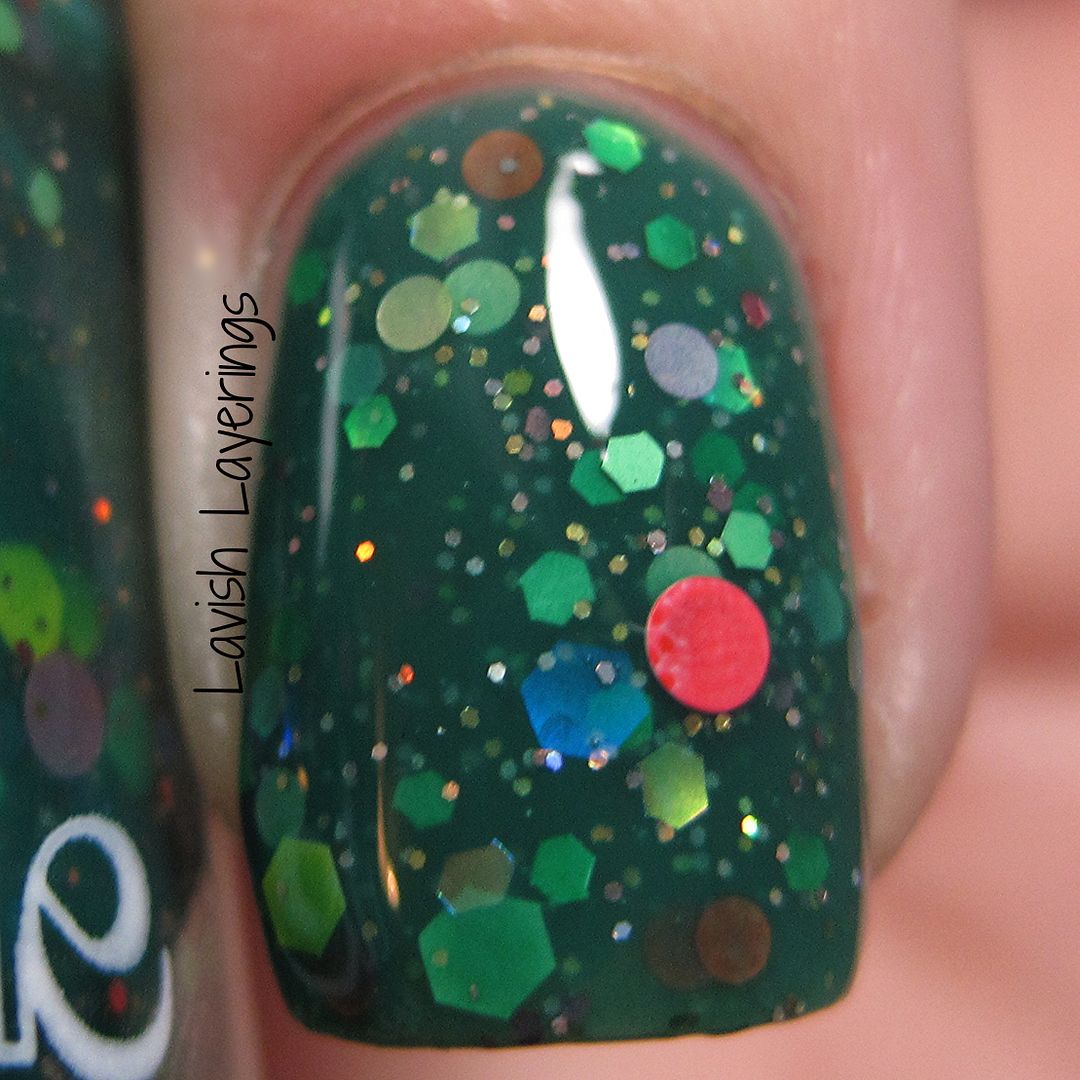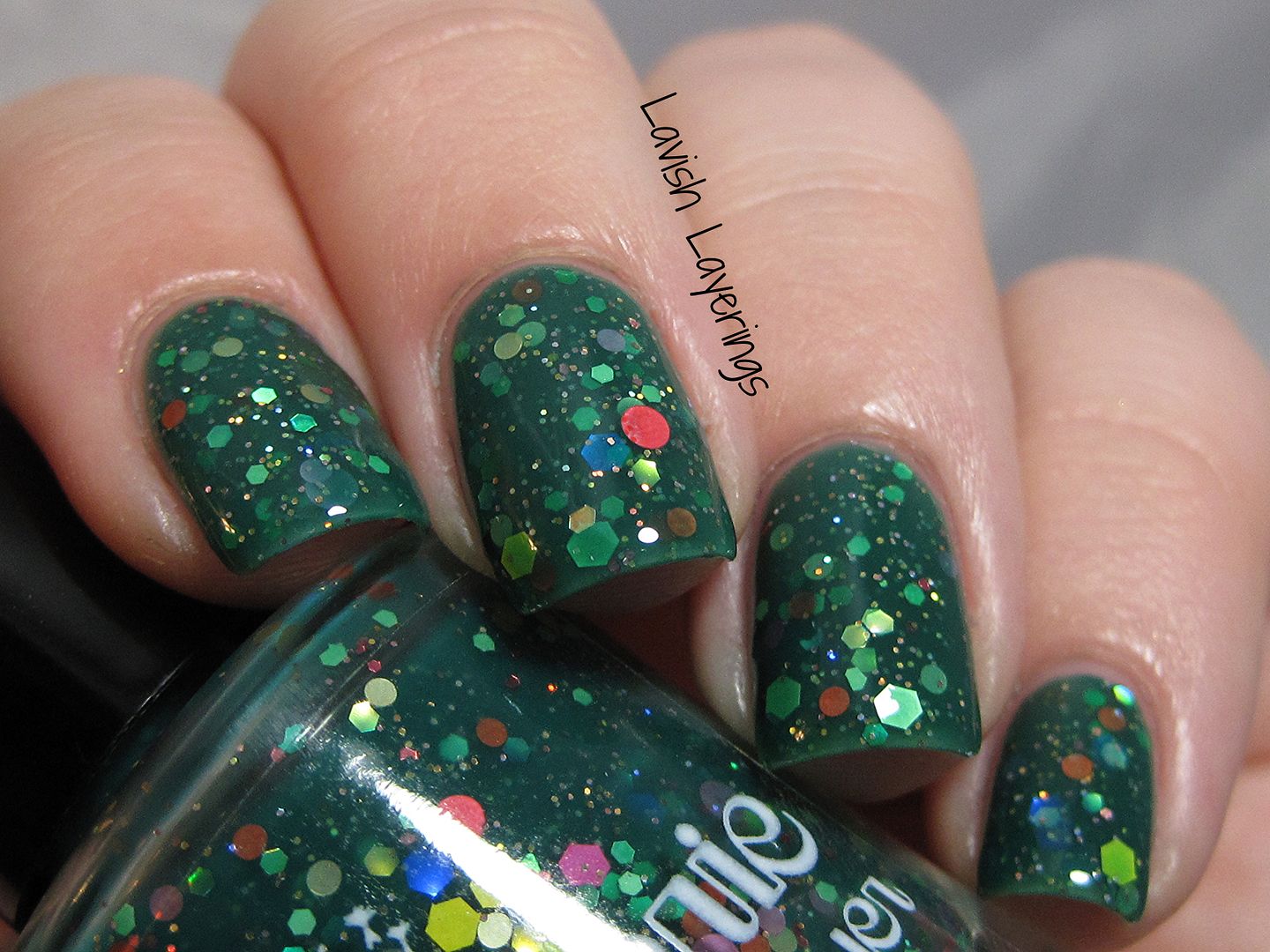 (matte) You know I had to get a matte shot...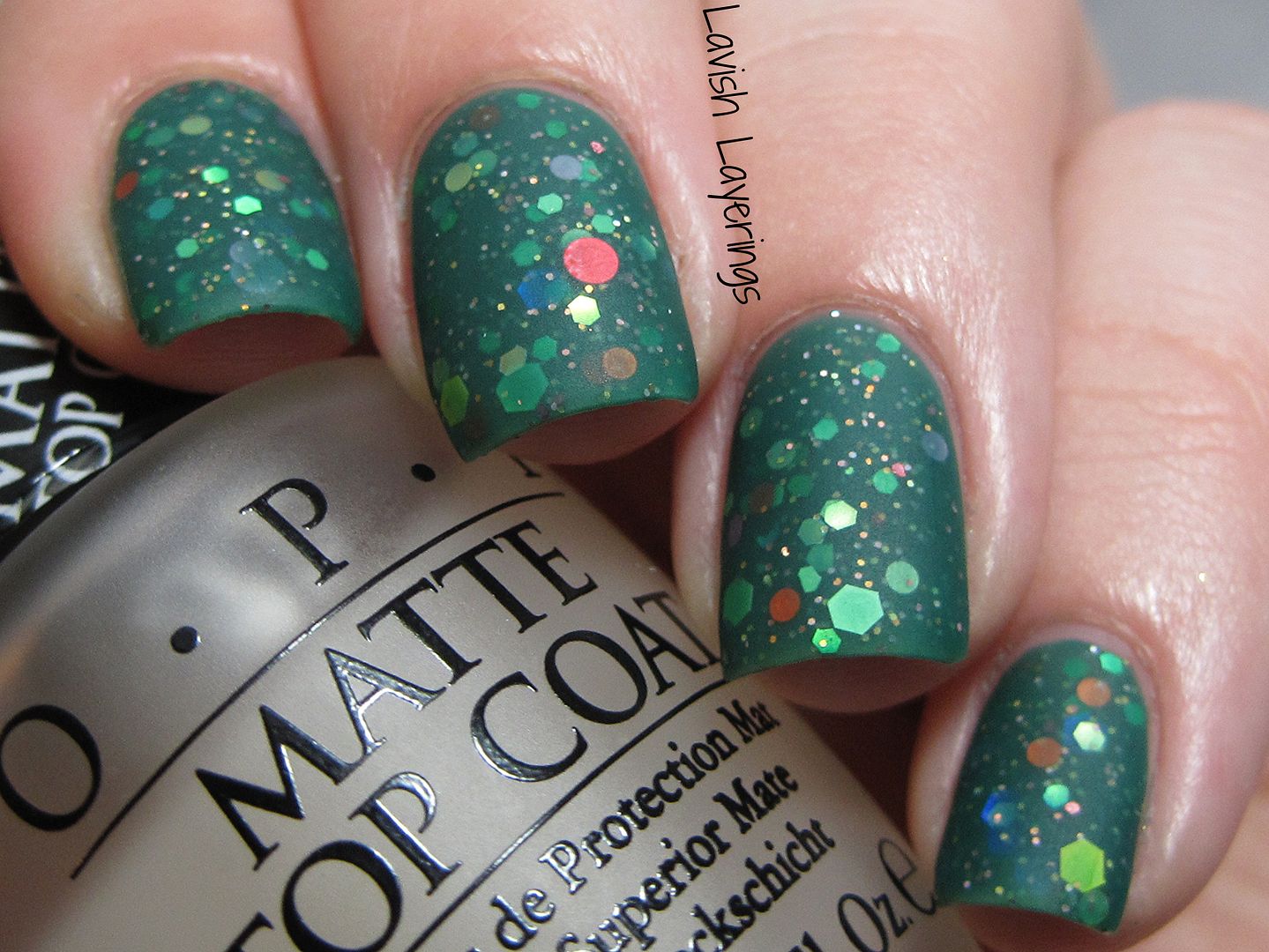 Polar Night
is a juicy purple jelly filled with orange, blue, and gold glitters includings some huge circle glitters and some sparkly blue glassfleck shimmer. This one starts out sheer and builds up nicely in 3 coats. There is still a teensy bit of VNL at 3 coats, but nothing I minded since there is so much glitter going on. It had a good amount of glitter and great glitter distribution. The blue flakes in this polish make it want to look sort of blue in pictures, so I had to adjust them a bit to show it's true purple color. Such a gorgeous combo of colors here!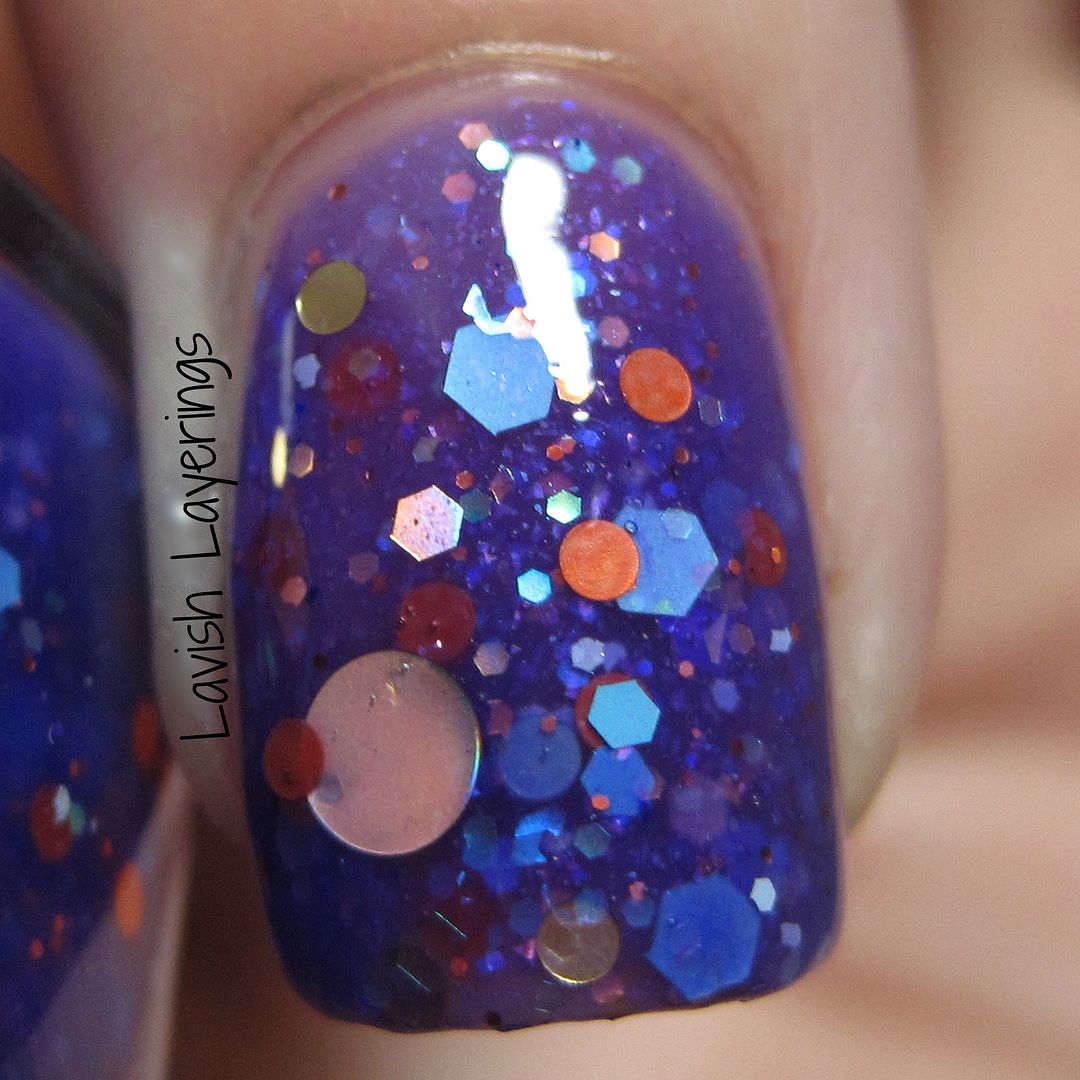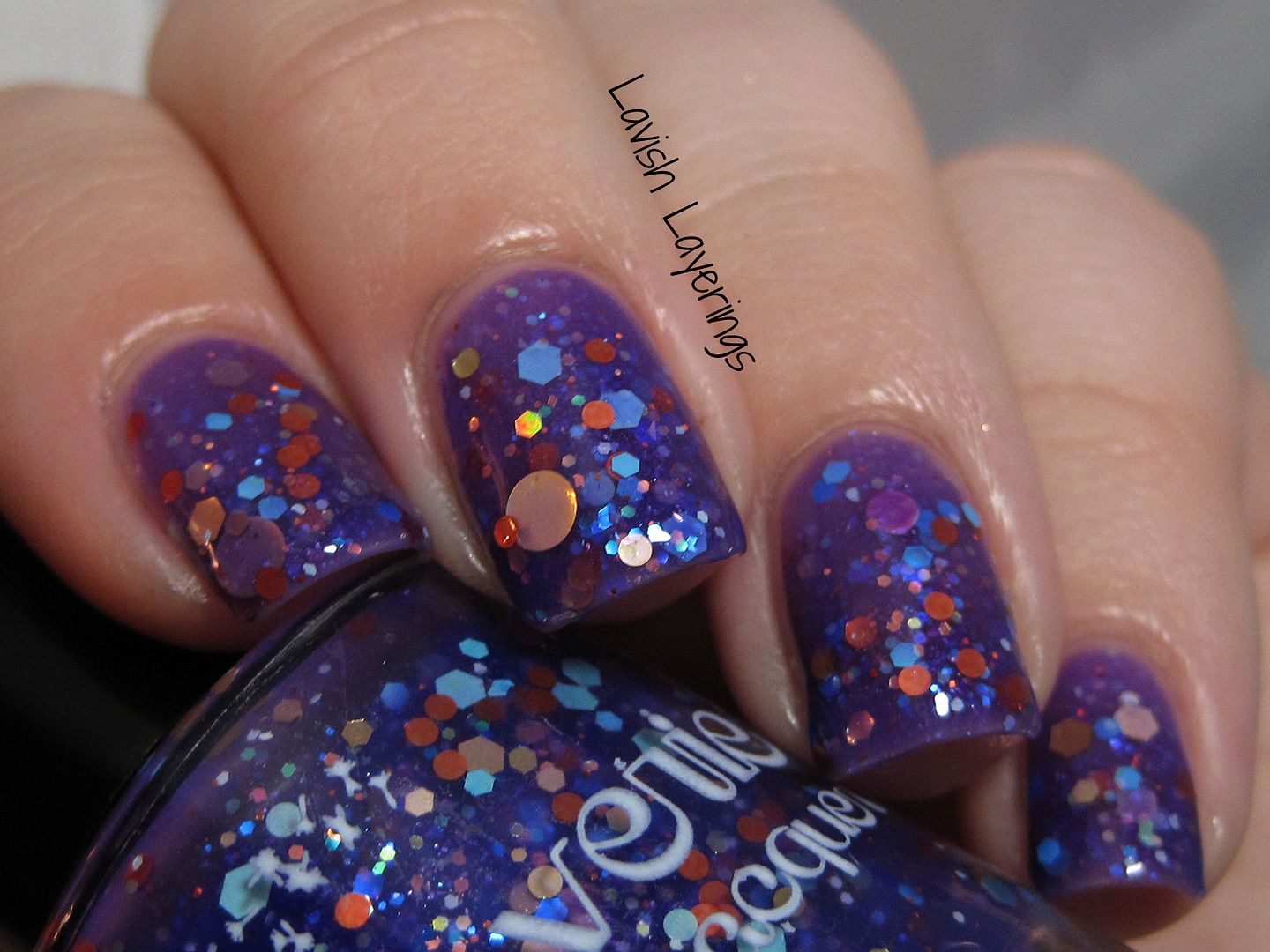 (matte) Once again...matte all the jellies!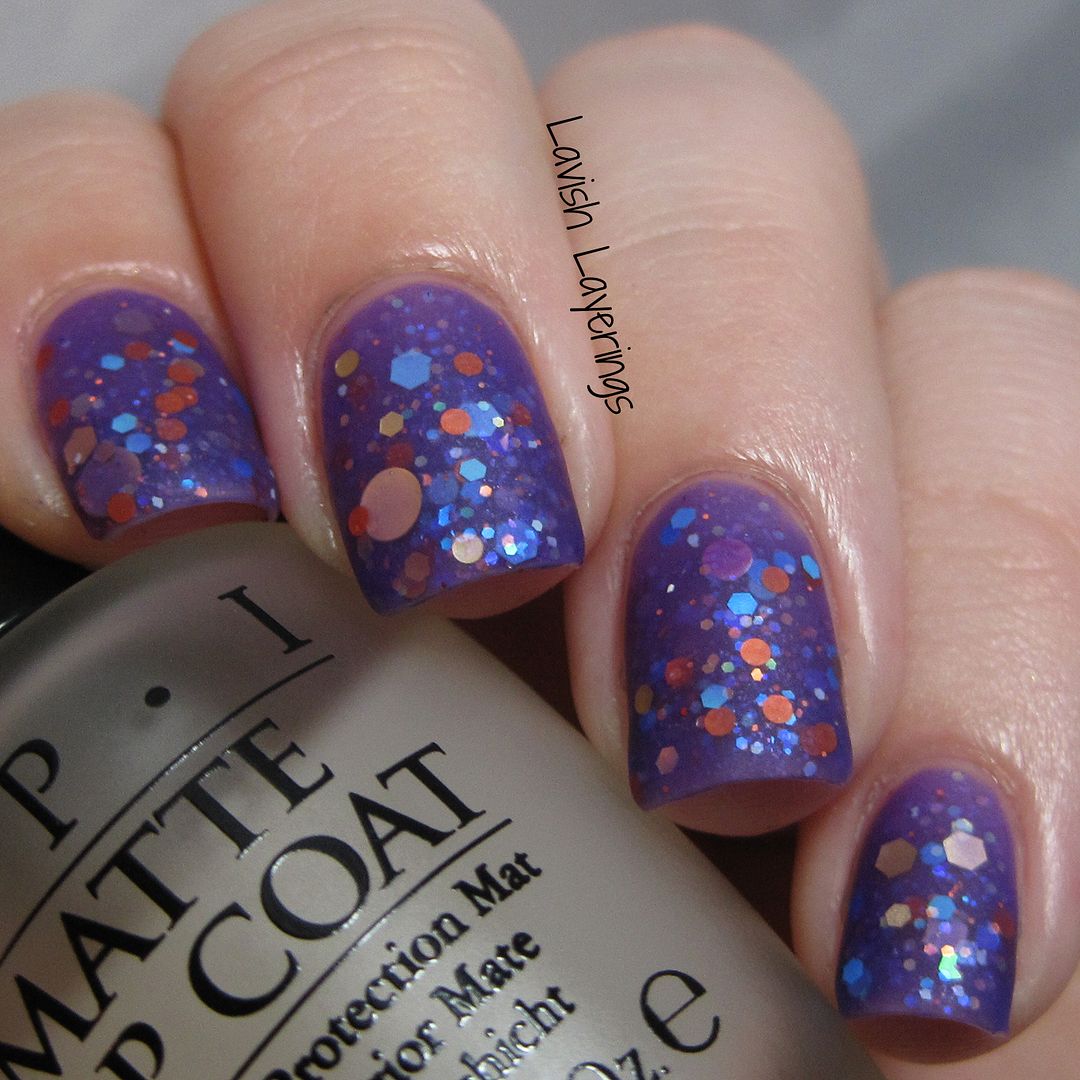 Bayberry
is a deep wine colored scattered holo with blue flecked shimmer. Formula was fantastic with this one and it was opaque in 2 easy coats. The holo effect of this one is very rich and velvety. I love the addition of the blue flecks too, even though they are a bit camera shy. Such a stunning polish!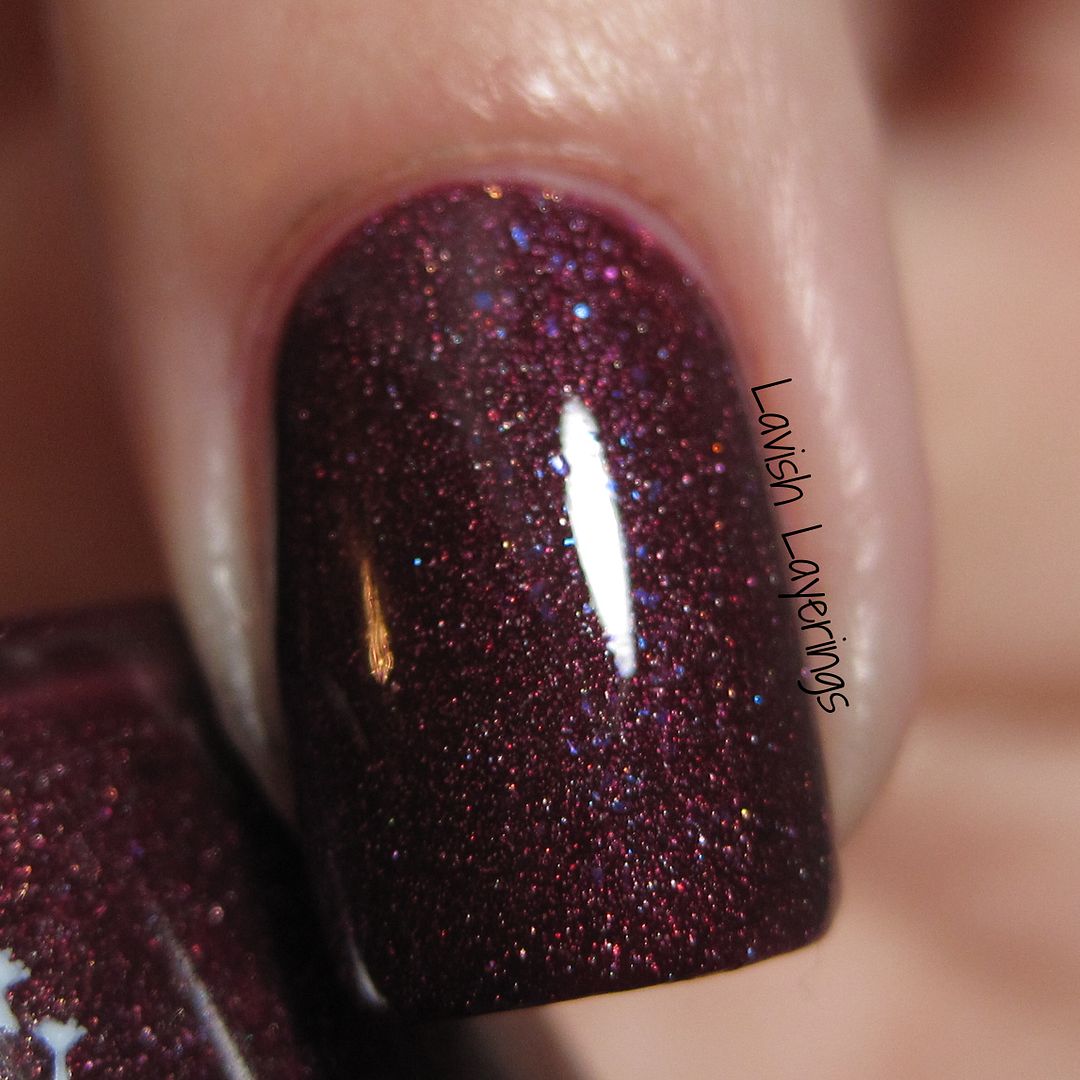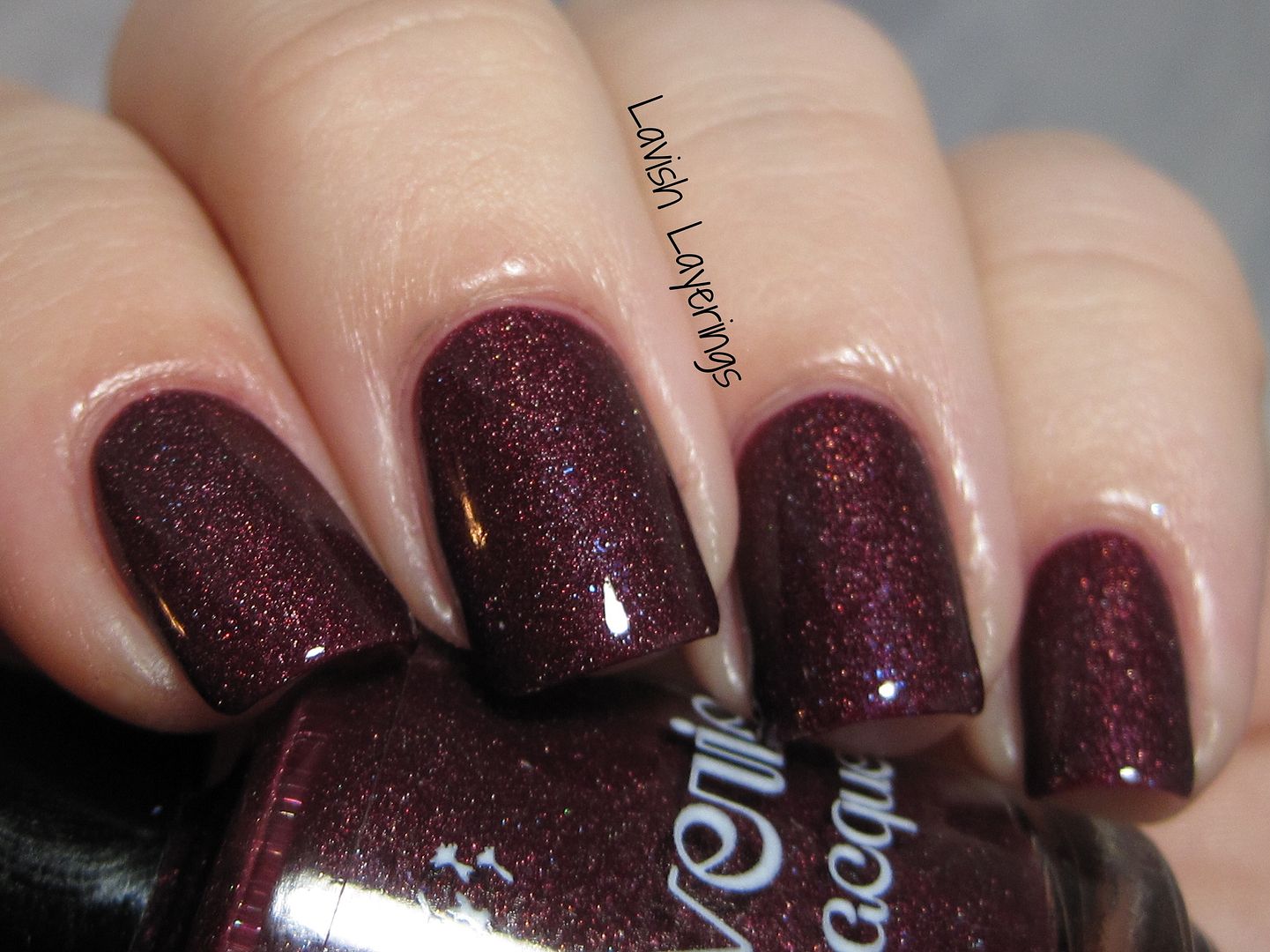 You can see the blue sparkles a bit better in lower light (check out the bottle too). They are so gorgeous against the vampy base!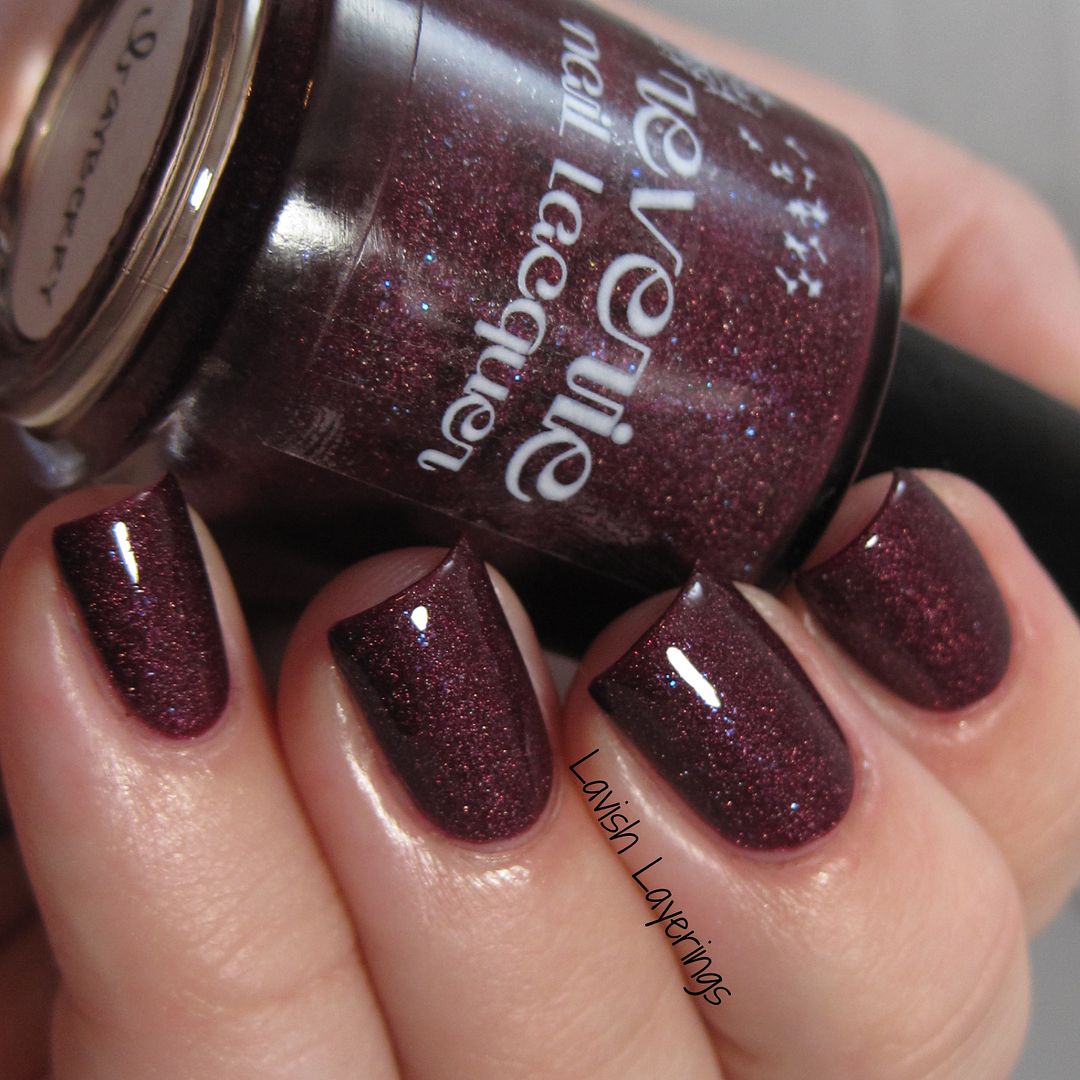 Reverie Nail Lacquer
can be purchased in their
Etsy Shop
. Be sure to follow them on
Facebook
and
Instagram
for news about restocks and new collections. The Winter 2014 will be launching on November 28th at at 12 AM EST.
What do you think of these new pretties? Thanks for looking everyone!