Hi everyone! Today I have
Pahlish's March "Don't Hesitate" Duo
to share with you. This duo was created in honor of creator Shannon's wedding this month and was inspired by she and her husband's song, "Baby I Love Your Way" by Peter Frampton. I actually did hesitate before I ordered it, but I'm so glad that I decided to pull the trigger because I do believe this is my favorite Pahlish Duo yet. Everything about it just works.
Fireflies Under the Pines
is a clear-based glitter topper with lavender satin, holographic, and metallic glitters, caramel metallic glitters, tiny purple iridescent glitters, and a sprinkle of violet shimmer. It's so beautiful and sparkly! This is my favorite type of glitter topcoat lately because the glitters are just the right size. This also lends to a fantastic formula that spreads easily and isn't too thick or overly glittery. The combination of colors is lovely and the holo/iridescent sparkle is just perfect in it. I really want to try this matte too *adds to ever-growing to-do list*. This is 2 coats over
Shadows Grow So Long
, the other half of the March Duo.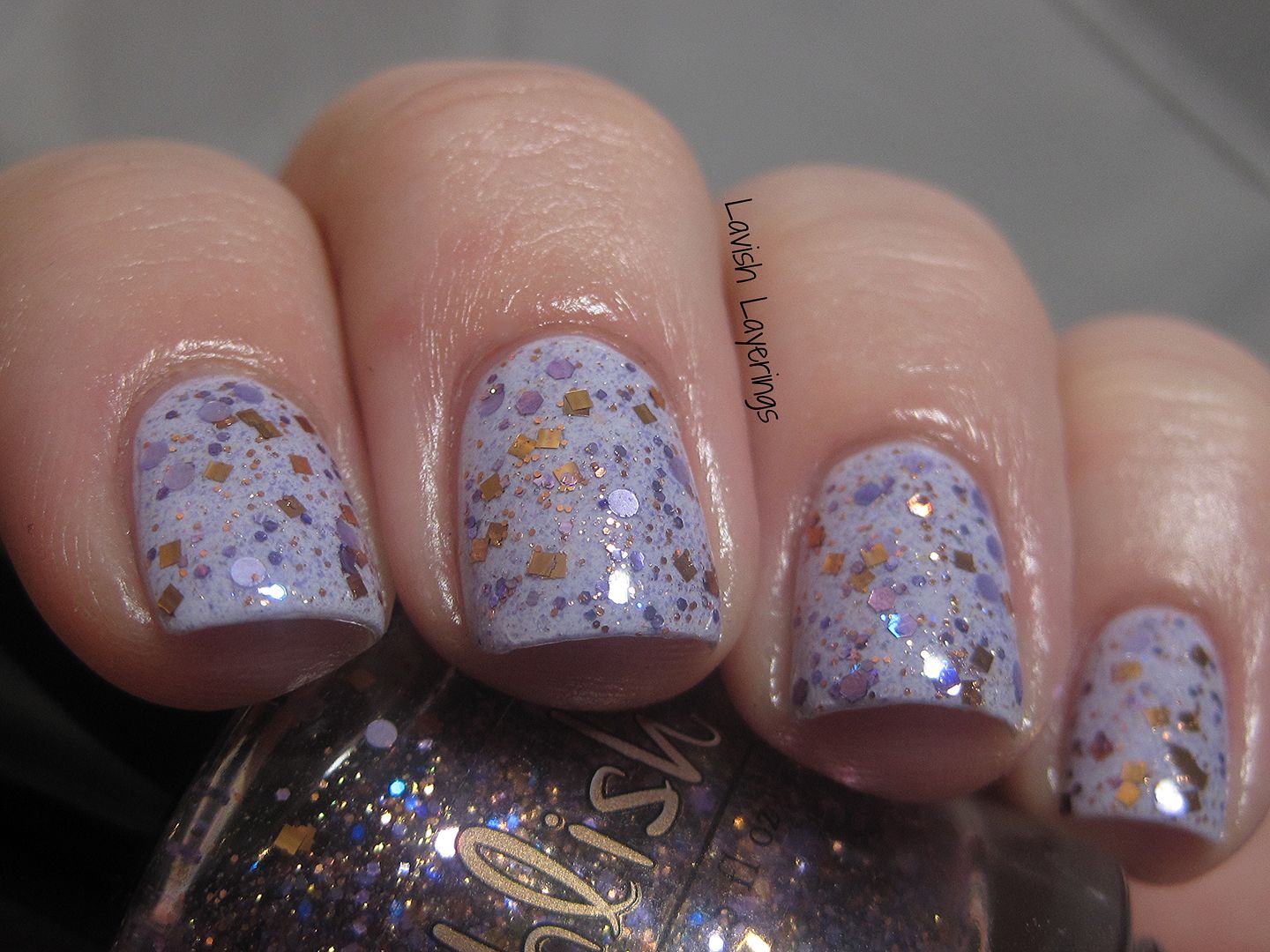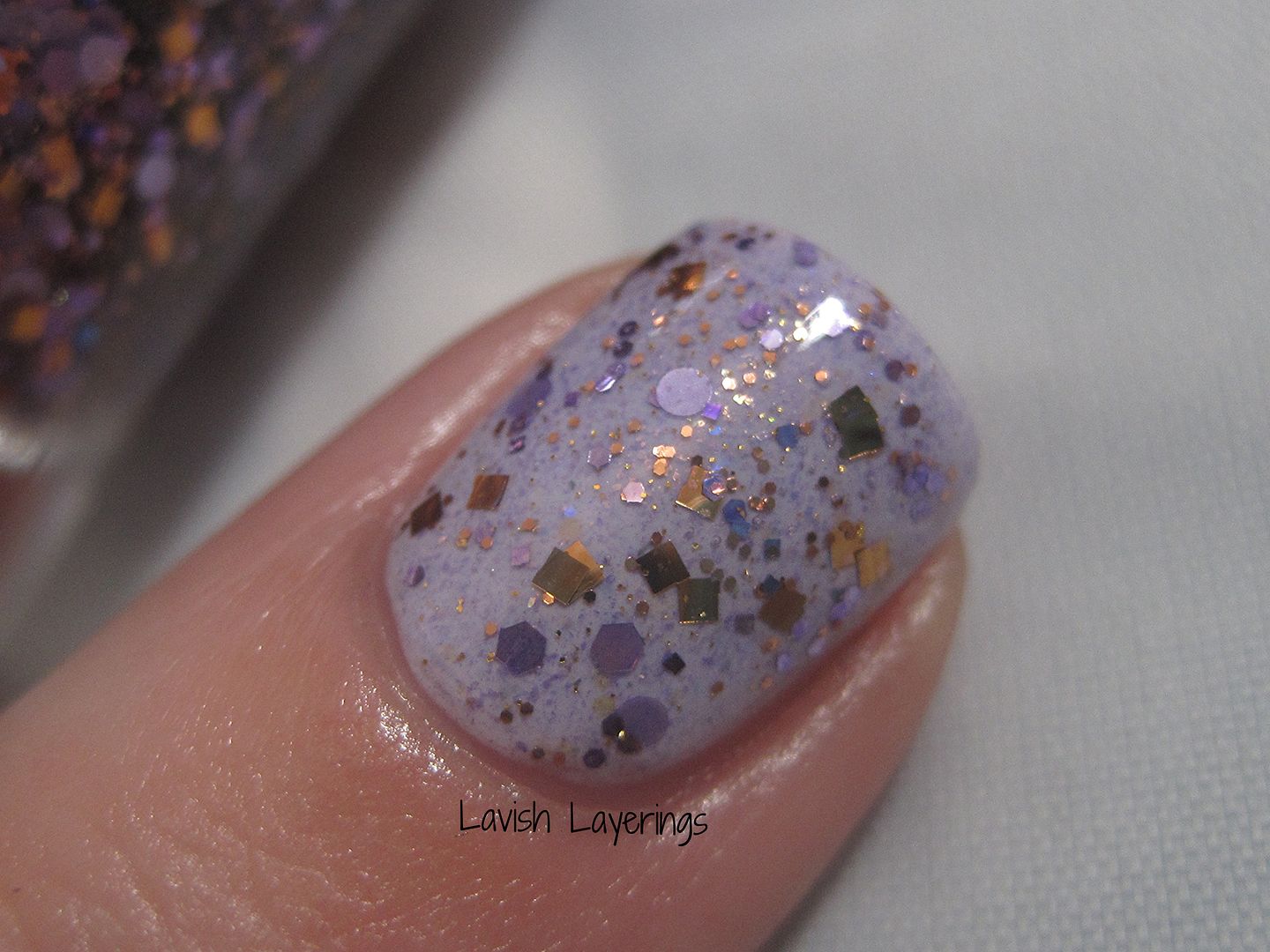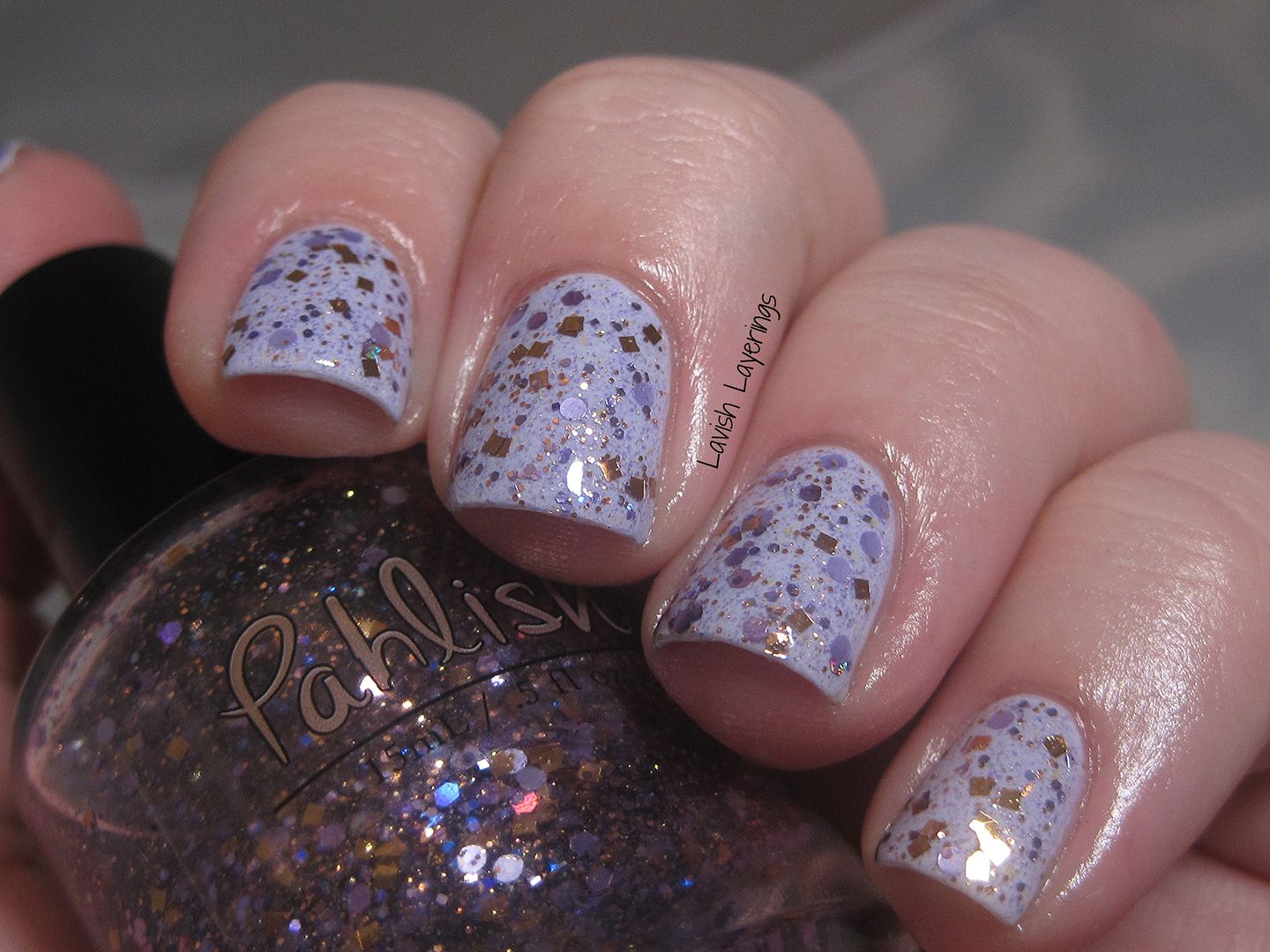 Shadows Grow So Long
is a pale lavender creme with purple, lavender, gold, and scattered charcoal flakes. As you can see, the base is very opaque and creamy so you get hints of all of this goodness going on which gives the polish a speckled effect. Formula was great and and was perfect at 2 coats. I just love this polish! The color is so fresh and clean for spring without being stark.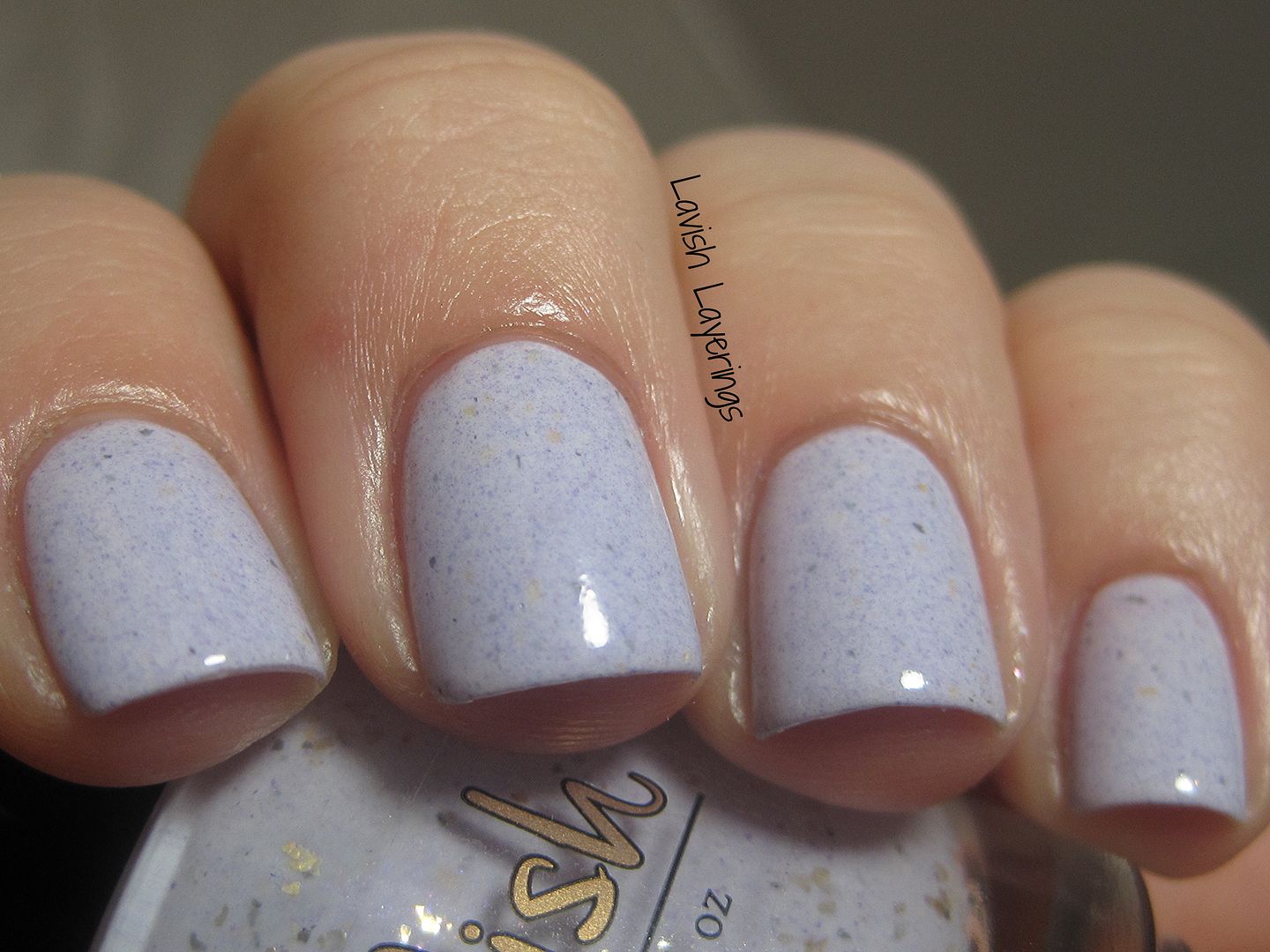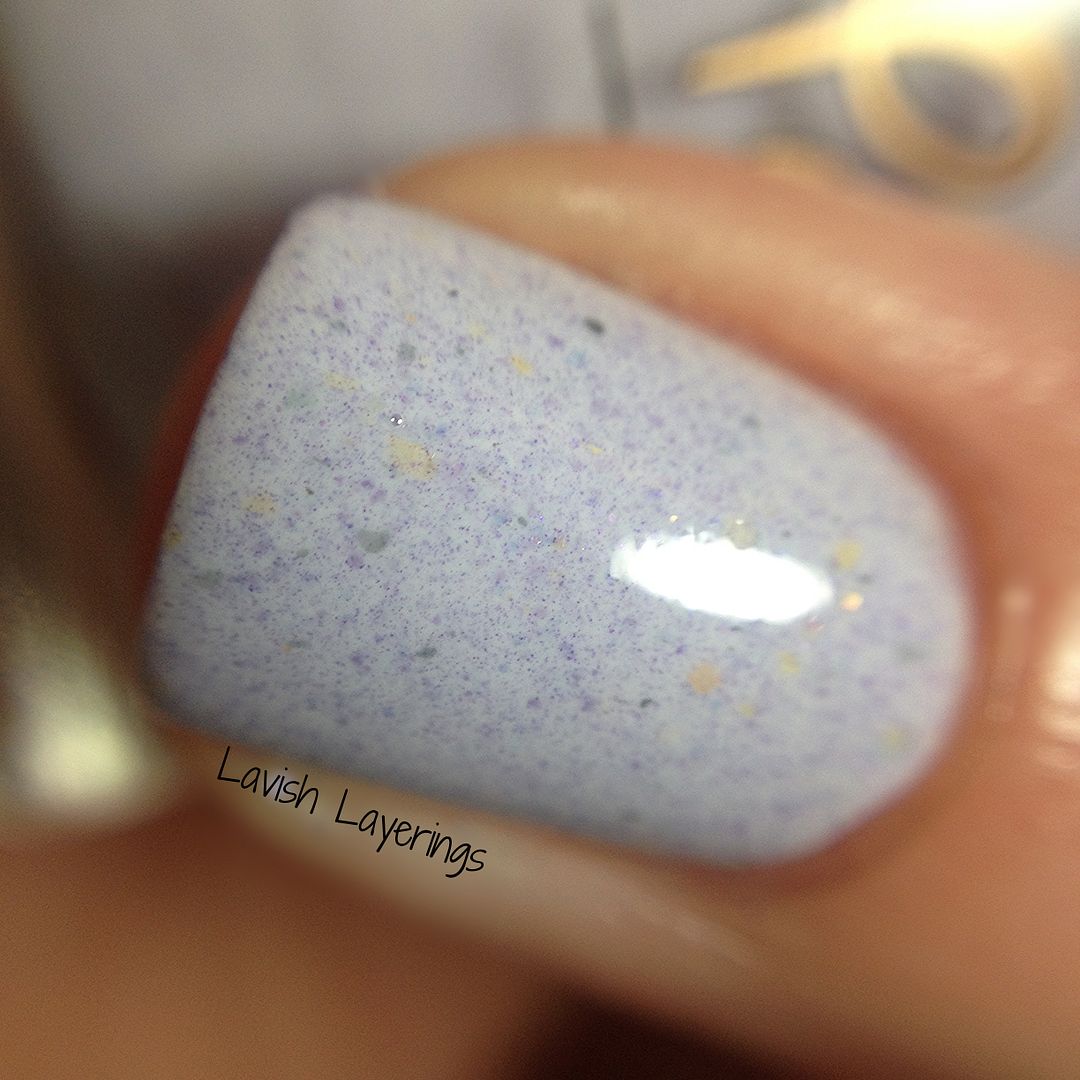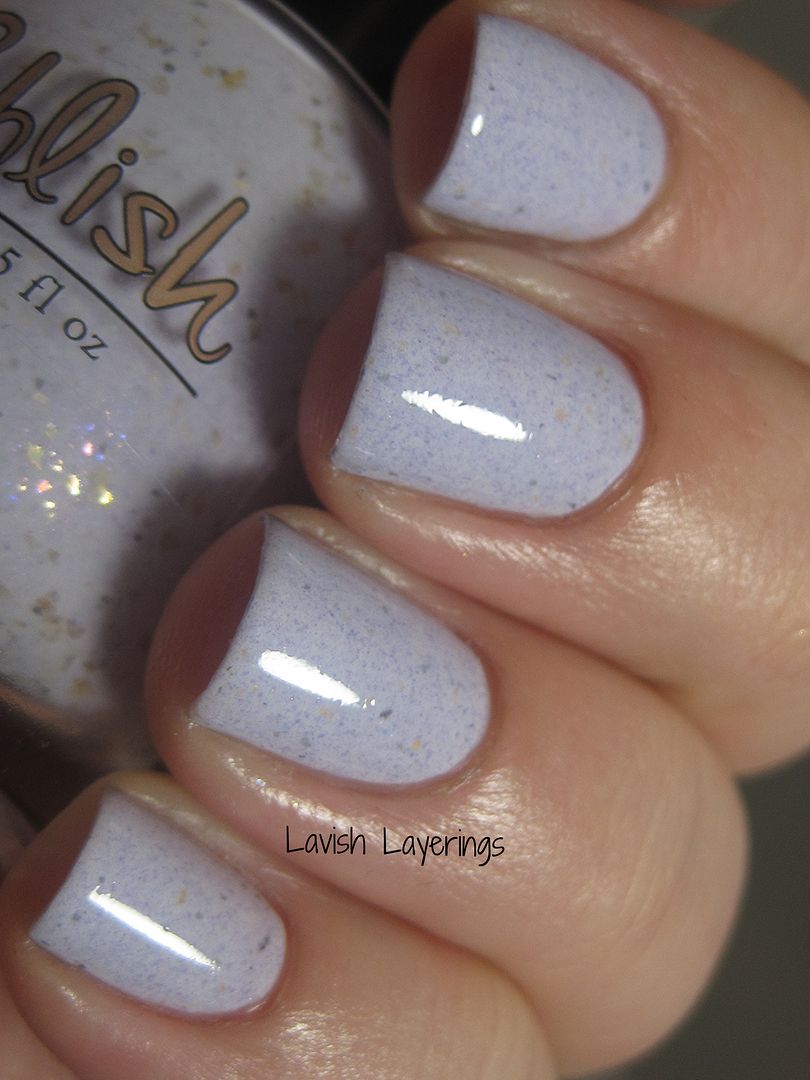 Pahlish
is available from Pahlish's
Big Cartel Shop
. The March Duo will only be available during the month of March, so be sure to grab it while you still can!
Be sure to follow Pahlish on
Facebook
and on their
blog
for details about restocks (they are Fridays at 7 pm CST) and new polishes. Pahlish is also available from
Llarowe
,
Overall Beauty
,
Rainbow Connection
, and
Edgy Polish
. Thanks for looking everyone!