Hi everyone! Prepare yourself for many pictures. I put on
Darling Diva Polish's Crazy Little Thing Called Love
and I am completely enamored. Seriously...this polish is nuts. I wore it for almost 3 days and I stared at my nails pretty much the entire time. I layered 2 coats over Essie No More Film for this mani. It shifts from pinky purple to blue to coppery orange. Just. Unnnfffff. This is my favorite so far from
Darling Diva's Queen Collection
. And they all pretty much rock, so that is saying something.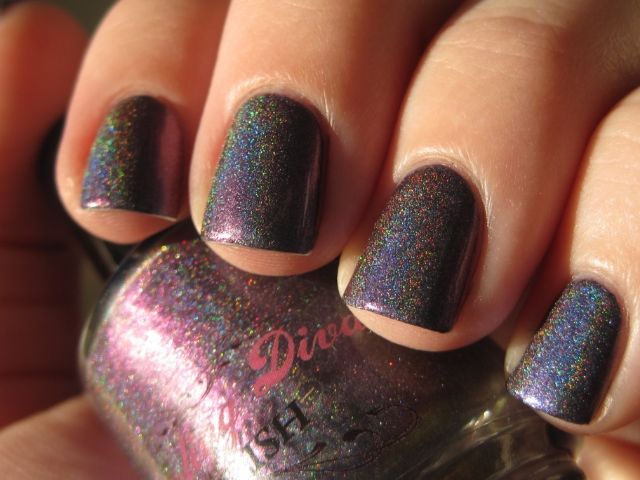 Darling Diva Polish
is available at creator Carrie's
Big Cartel Shop
as well as from
Llarowe
. Crazy Little Thing Called Love is not one of the limited edition polishes from the Queen Collection so it should be around for awhile, but there is one more limited edition that isn't sold out yet if you want to grab it before it is gone (We are the Champions) plus two more permanent ones and they are all gorgeous multichrome holos.
Thanks for looking everyone!