Hi everyone! Today's nail art challenge was inspired by "The Great Pumpkin". I was going to do something freehand, but when I got
Nail Pattern Boldness Frankenpussy,
from the new Halloween collection, in the mail I just had to wear it so I opted for some stamping over the glittery base.
Frankenpussy
is a very dense orange microglitter with hints of fuchsia, purple, and yellow glitter throughout. For this mani I used 2 coats over OPI A Roll in the Hague. Then I stamped some pumpkins with
Bundle Monster plates BM222, BM224, and BMH06
using Konad special black polish. The triple pumpkin design was a bit wide for my nail, but I got as much as I could on there.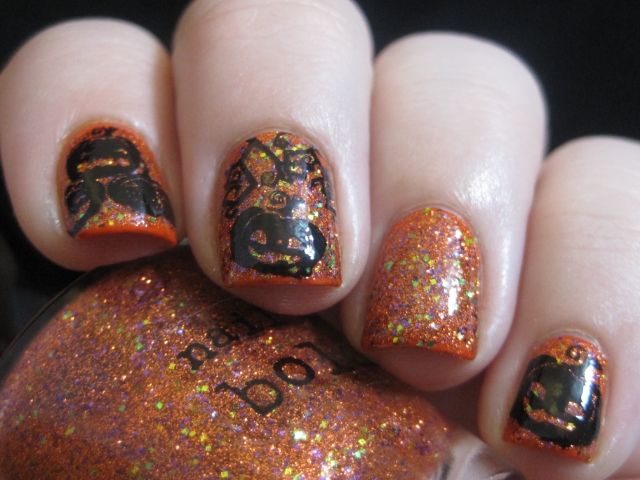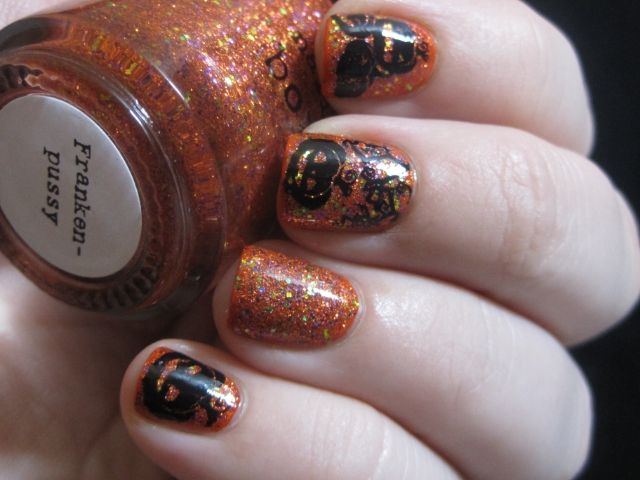 And here is
Frankenpussy
over A Roll in the Hague before the stamping. Isn't it beautiful? I only have a few orange glitters in my collection, but this is my new favorite for sure!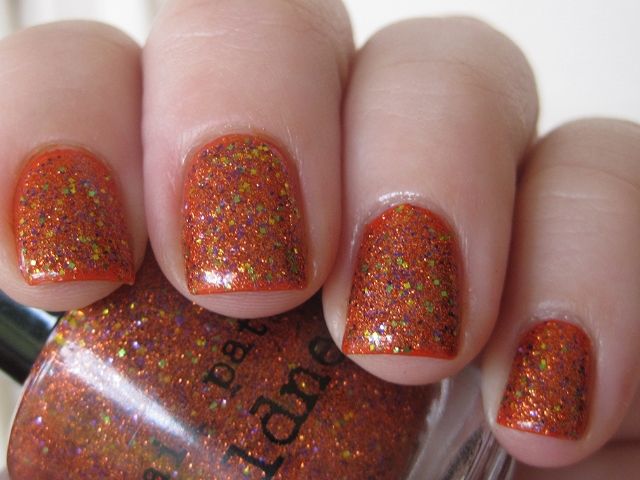 Nail Pattern Boldness
polishes are available from creator Allison's
Etsy store
as well as from
Llarowe
. Thanks for looking everyone!