Hi everyone! I have been so sad this week because I was going to do so many Halloween things on my nails, but I've been so sick (AND I've had to work every day) so it has been a task to even get my nails painted! I did manage to pull this out at the last minute, just in time for Halloween today (and my 13 hour shift...blahhhh). I HAD to use
Chaos and Crocodiles Pumpkin Patch Extravaganza
for the big day because it is just crazy Halloween goodness in a bottle. This polish has ever sort of glitter imaginable going on in orange, purple, green, black, white and even gold in all shapes and sizes (there were even some skull glitters in there...but I left those in the bottle because I do not get along with those!). I layered 2 coats over
Pahlish Kalanchoe Luciae
. On my accent nail, I did a little Frankenstein for my
"Falling for Nail Art" Halloween challenge
. He turned out pretty cute, I think! As you can imagine, there was a little placing going on with the glitter and loads of topcoat was necessary to smooth it out since there were a lot of larger glitter pieces, but I think it is such a fun special occasion polish so the extra effort was worth it!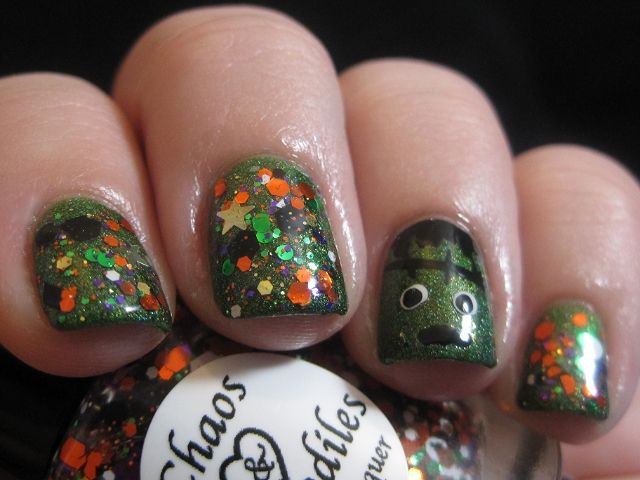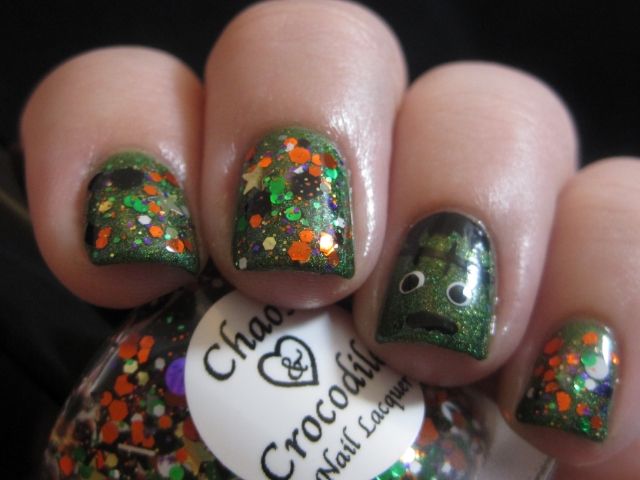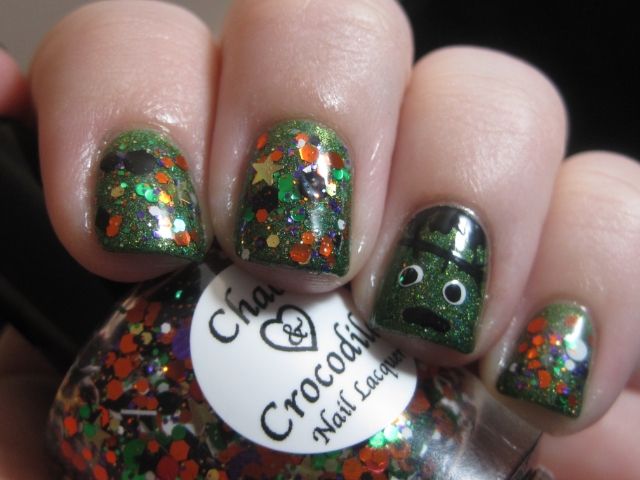 Here is Pahlish Kalanchoe Luciae on its own. This was recently released as part of Pahlish's Fall 2013 Collection. I thought about doing a separate post for it because it is so amazing! It is a grassy green holo with a bit of golden shimmer and tiny red flakes throughout. The red flakes are amazing! Creator Shannon was inspired by succulents when she created this polish. The holographic effect is very nice as well and I adore the shade of green. I did three coats here, but it would have been fine at two if I had been more careful.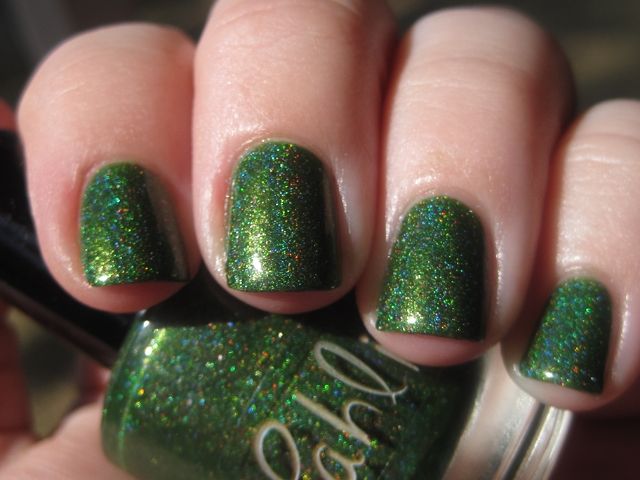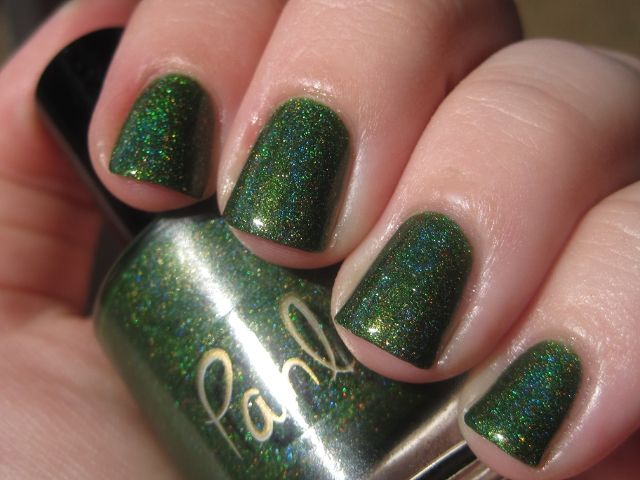 Here it is in the shade so you can see the flakes better. They are more apparent in real life.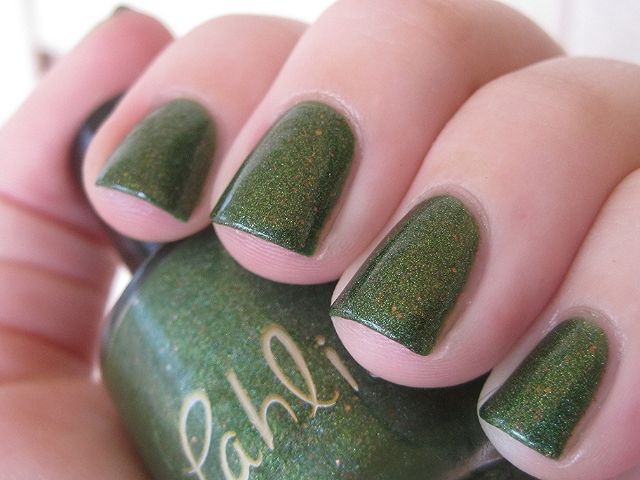 Chaos & Crocodiles Pumpkin Patch Extravaganza
was a limited edition polish released for Halloween 2013 and is currently sold out. Other Chaos and Crocodiles
polishes are available from their
Big Cartel shop
and you can keep track of info on restocks and releases by following their
blog
and
Facebook
. Thanks for looking everyone!
Pahlish Kalanchoe Luciae
is available in Pahlish's
Big Cartel Shop
.
Be sure to follow Pahlish on
Facebook
and on their
blog
for details about restocks and new polishes. Pahlish is also available from
Llarowe
,
Overall Beauty
,
Rainbow Connection
, and
Edgy Polish
. Thanks for looking everyone!