Hi everyone! Today I have another fabulous polish from
Darling Diva Polish's Queen Collection
. Not only am I a fan of multichrome holos, I'm also a huge Queen fan so this collection was a must have for me. I wore another polish from the collection,
We Will Rock You
, recently sans undies and it was really pretty, but I have decided I like these better with undies. HOWEVER, I don't prefer them with black undies. I actually like them with a color that is represented somewhere in color spectrum of the polish. I think they look dynamite this way. And here I have worn
Bohemian Rhapsody
this way. It shifts from taupe to green to even purple at certain angles. For my mani, I layered 2 coats of
Bohemian Rhapsody
over a sage green Sinful Colors polish (that I can't remember the name to at the moment) and I adore the combo! I feel like it looks less harsh, especially around the edges, than when using black but it still intensifies the multichromatic effect.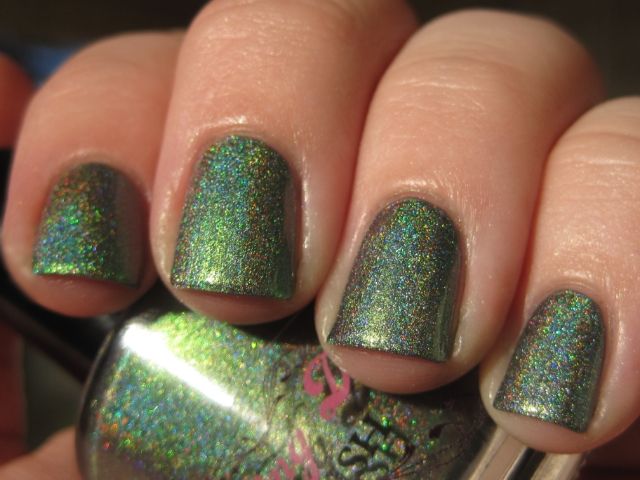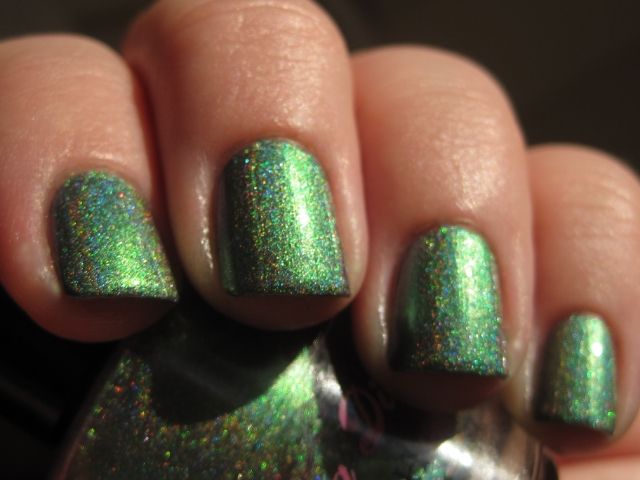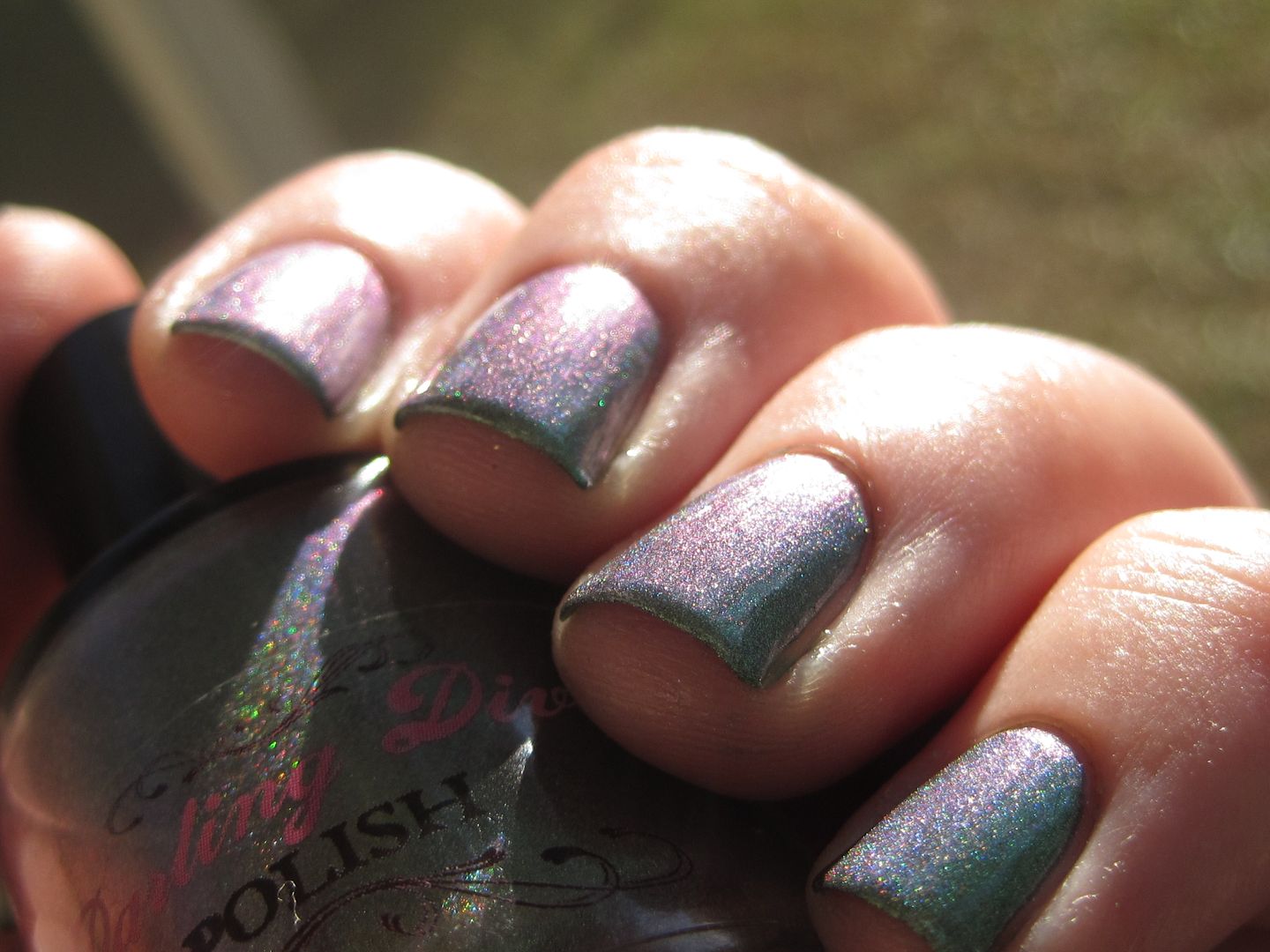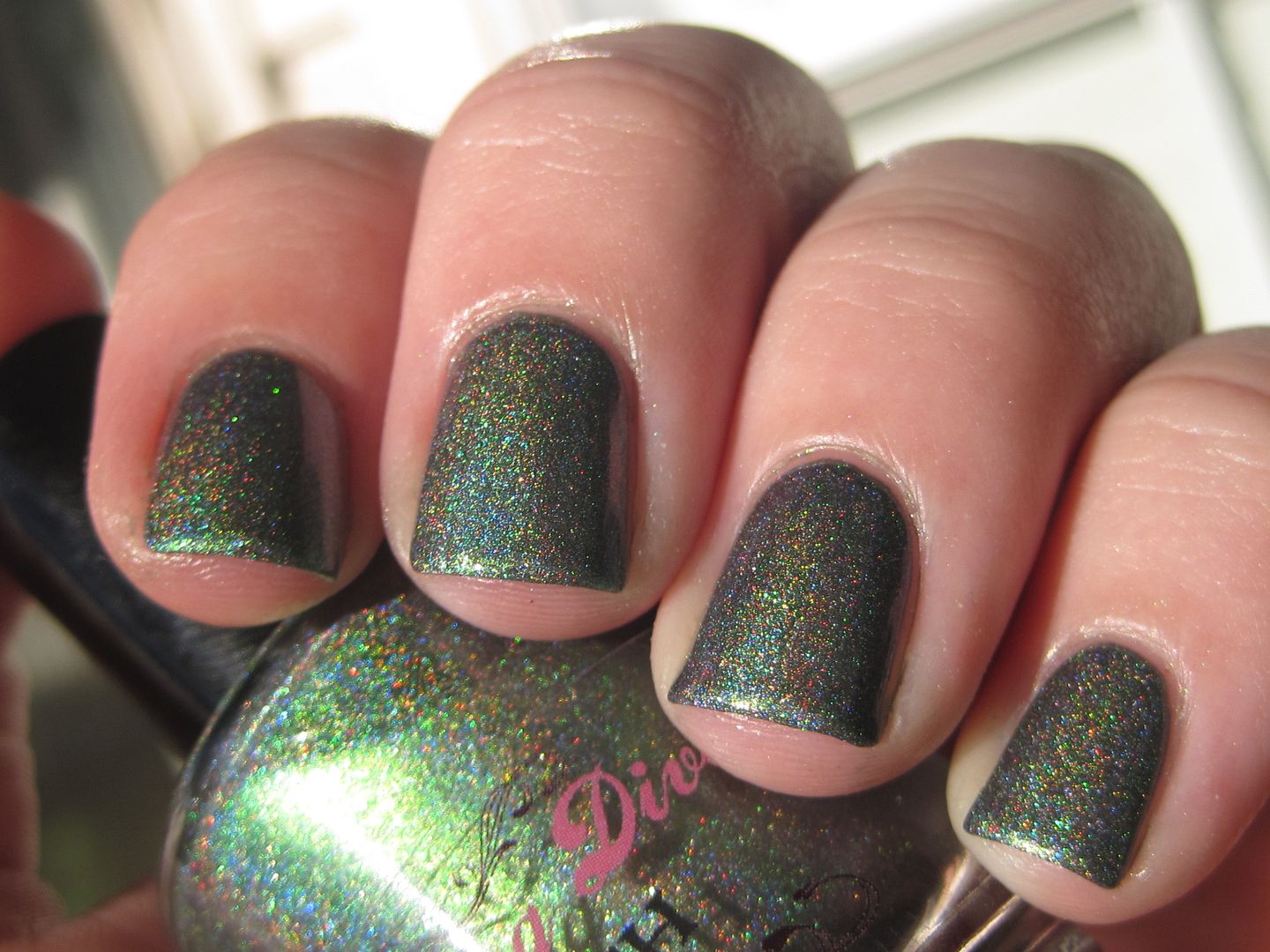 Darling Diva Polish
is available at creator Carrie's
Big Cartel Shop
as well as from
Llarowe
. Bohemian Rhapsody is not one of the limited edition polishes from the Queen Collection so it should be around for awhile, but there is one more limited edition that isn't sold out yet if you want to grab it before it is gone (We are the Champions) plus two more permanent ones and they are all gorgeous multichrome holos.
Thanks for looking everyone!