Hi everyone! I posted my
piCture pOlish Monroe
mani
here
a few days ago, and after I wore it alone for a day I started thinking about how much I love layering glitters over scattered holos like that. So I started thinking about my stash and what would look nice over
Monroe
. Somehow,
Lynnderella Glass Houses
popped into my head.
Glass Houses
is a mixture of various sizes of orange glitters with tiny disco glitters throughout. I actually had this one in the swap/sell bin, but now it is back safely in my drawer. I thought this combination was so pretty and perfect for fall. So this is 1 coat of
Lynnderella Glass Houses over piCture pOlish Monroe
.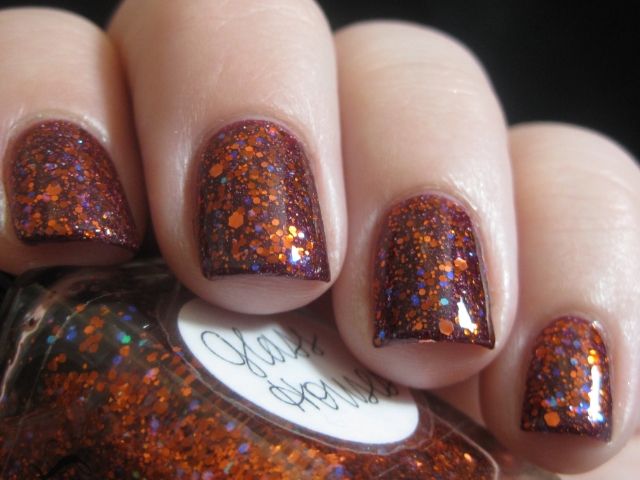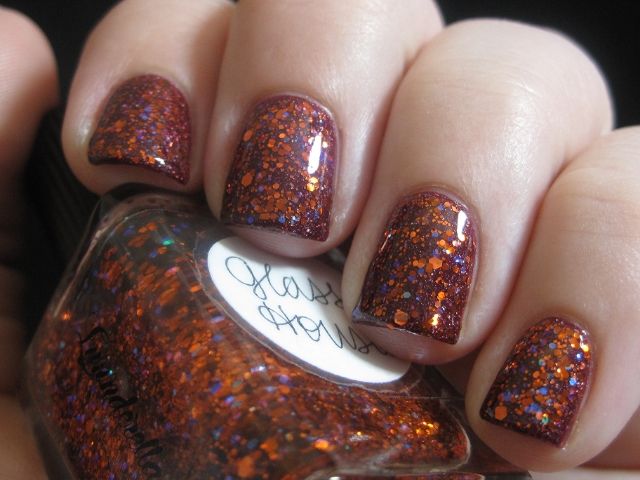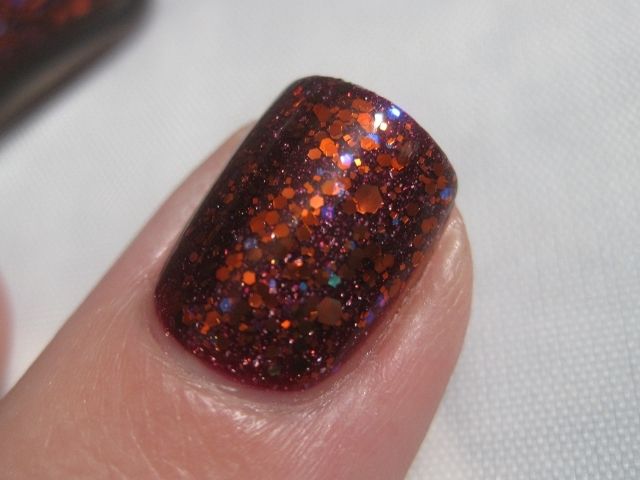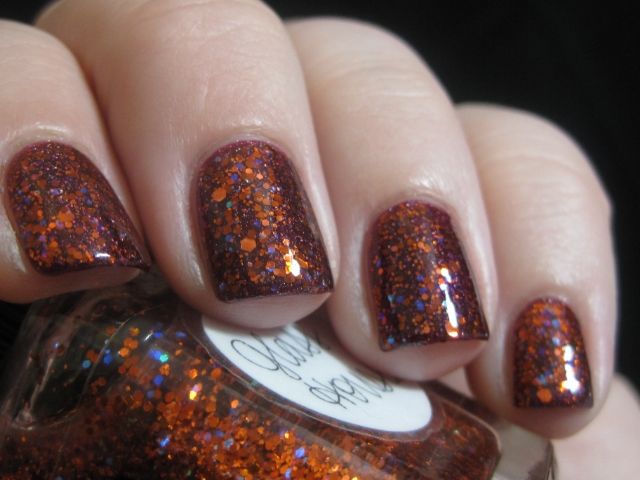 Lynnderella
polishes can be found in her
eBay store
. I'm not sure if
Glass Houses
has been discontinued (I thought I saw somewhere that it was going to be discontinued soon) but you if are wanting to buy it, you can probably inquire as to whether it will be restocked in the store. Thanks for looking everyone!