Hi everyone! I almost didn't post this
"Falling for Nail Art"
challenge since it was a mega fail, but I loved the base color I used so I figured we could focus on that. This challenge was for Wednesday and it was
"Bump in the Night"
inspired. Now my grand I idea was to use the bats and creepy eyes stamps (from the
Bundle Monster H08
plate) and then use
OPI Black Spotted
on my other nails to make them look creepy/rustic (whatever) but I guess I layered it too thick (even though I was careful to wipe most all of it off of my brush) so the spotted effect was very minimal. This makes me angry because I have used it playing around before and it worked so well! So anyway...boo for the final result. The stamping was cute though!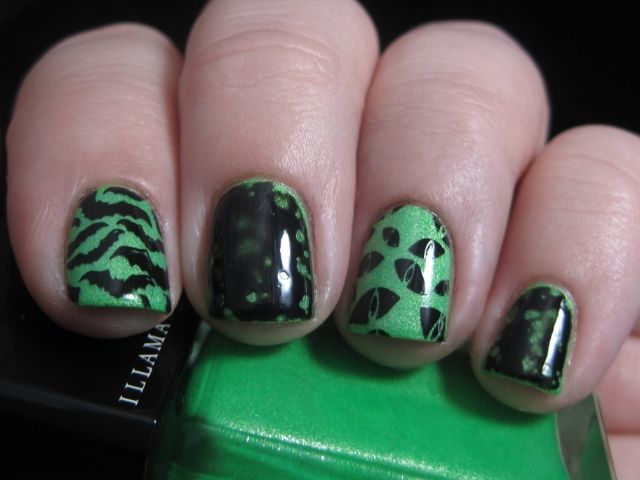 But let's talk about the base color:
Illamasqua Omen
. This polish is part of the limited edition
Paranormal Collection
and the polishes here are all UV reactive. Now unfortunately, I do not have a black light at my house, so I can't take super awesome pictures of polishes like this (or of Glow in the Dark polishes for that matter). I do think I will pick one up for the future so I can take cool pictures if I ever have polishes like this. But, I really just wanted this polish because I think it is gorgeous. I wasn't too concerned about the UV reactive part because I do no go out to clubs (but if I ever go Galaxy Bowling...I'm definitely reaching for this one...I live and exciting life). The shimmer in it reminds me very much of
Illamasqua Poke
. This is 2 easy coats.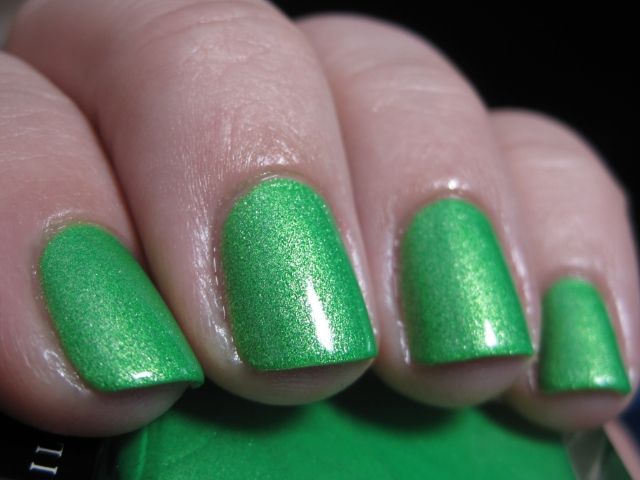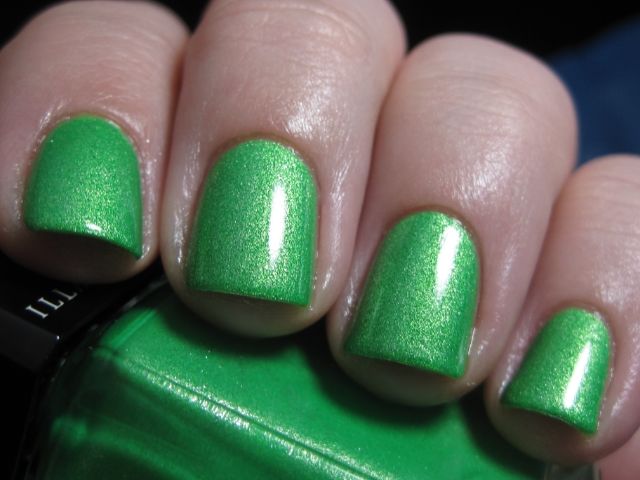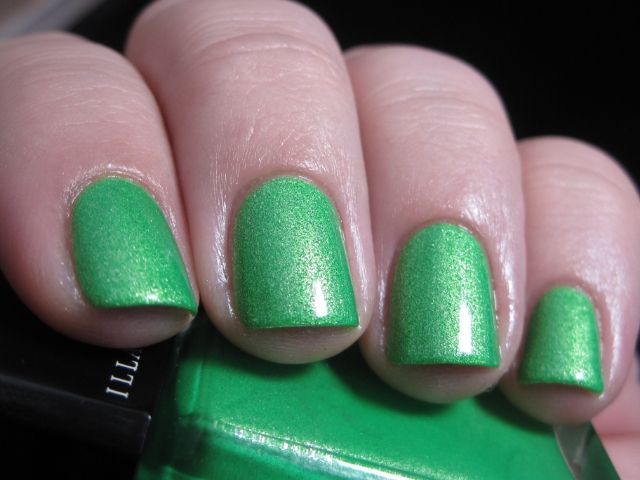 In the end, I wanted to make it glow in the dark since I don't have a black light to showcase the UV reactive element of Omen, so I used 2 coats of
China Glaze Ghoulish Glow
over Omen. It glowed so well, but I failed at capturing it on film. I guess you really need a black light to show any sort of glow polish, even those that glow on their own in the dark.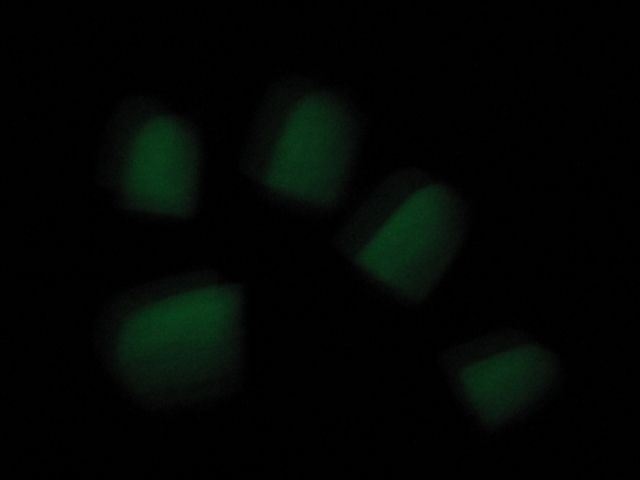 After it was all said and done, I really wish I had just worn
Illamasqua Omen
by itself because it is so gorgeous and just abandoned all of the other nonsense. Oh well...c'est la vie. Thanks for looking everyone!