So today for the green challenge I decided to go with a glittery green that I have only recently been able to get my hands on: Lynnderella Funny Money. Back when this collection was released last November, I got my first Lynnderellas and at the time I had absolutely no interest in this polish. I was just getting into chunky glitters and bar glitter (which I still only like sparingly) so this one didn't really appeal to me much. I started to like it later on, but I kept buying others and shoving this one to the side saying "oh, I'll just get it later". Yeah...we all know how that worked out! So after Lynnderellas became nearly impossible to acquire, my friend Lauren over at
Adventures of a Mad Scientist
helped me get my hands on it! She rocks!
I decided to layer it over Nars Zulu, and it ended up being the perfect combo. The deep dark green of Zulu helped the pretty murky green shimmer that is in this polish really pop. I think this is one of my favorite Lynns now that I finally have it and can see its complexity in person. There is so much going on, and I love it. I know that some people are bothered by the scent of this one (it has bergamot extract added, which is supposed to bring prosperity, I think?) but it really didn't bother me much.
This is one coat of Funny Money over Nars Zulu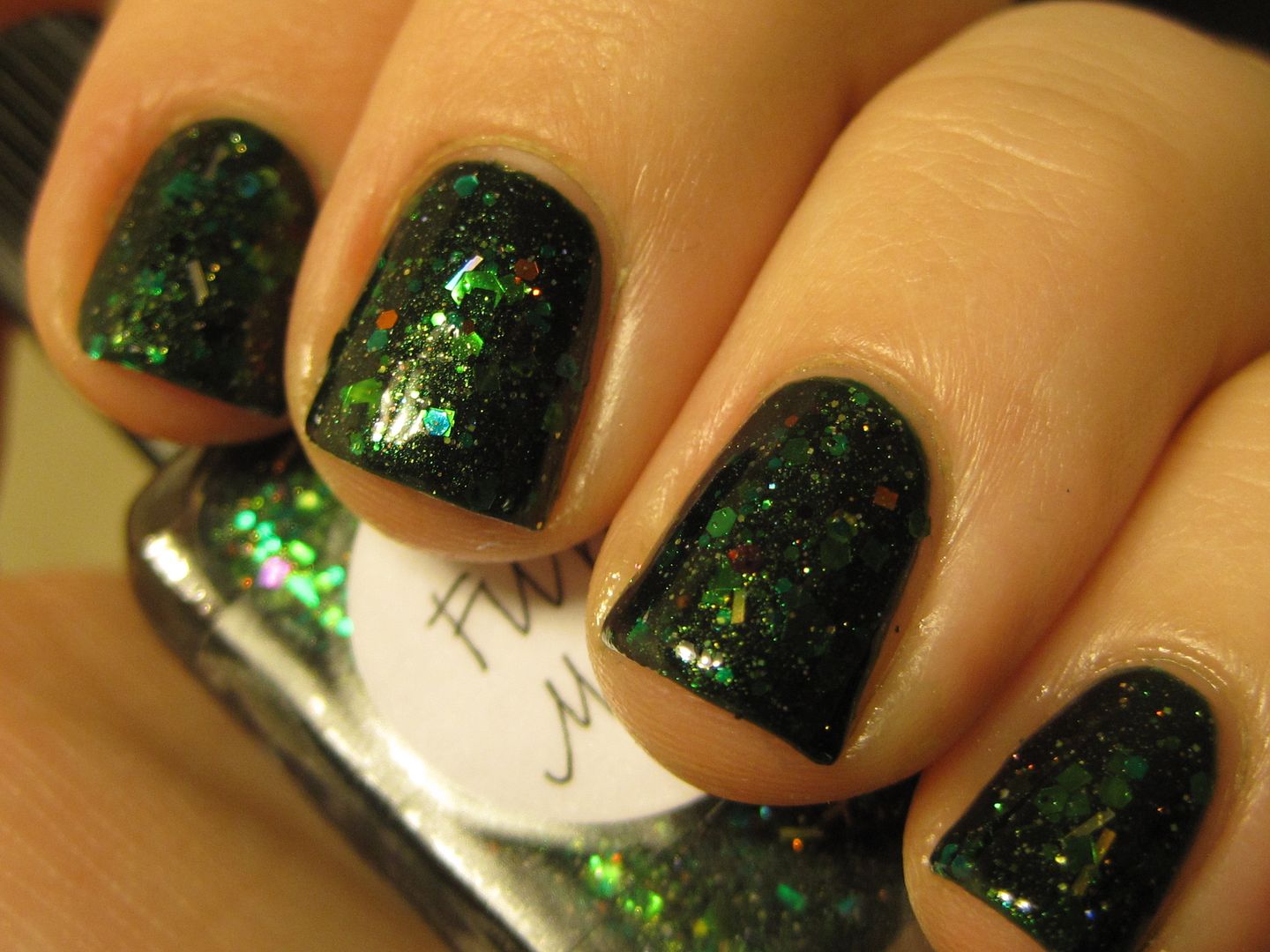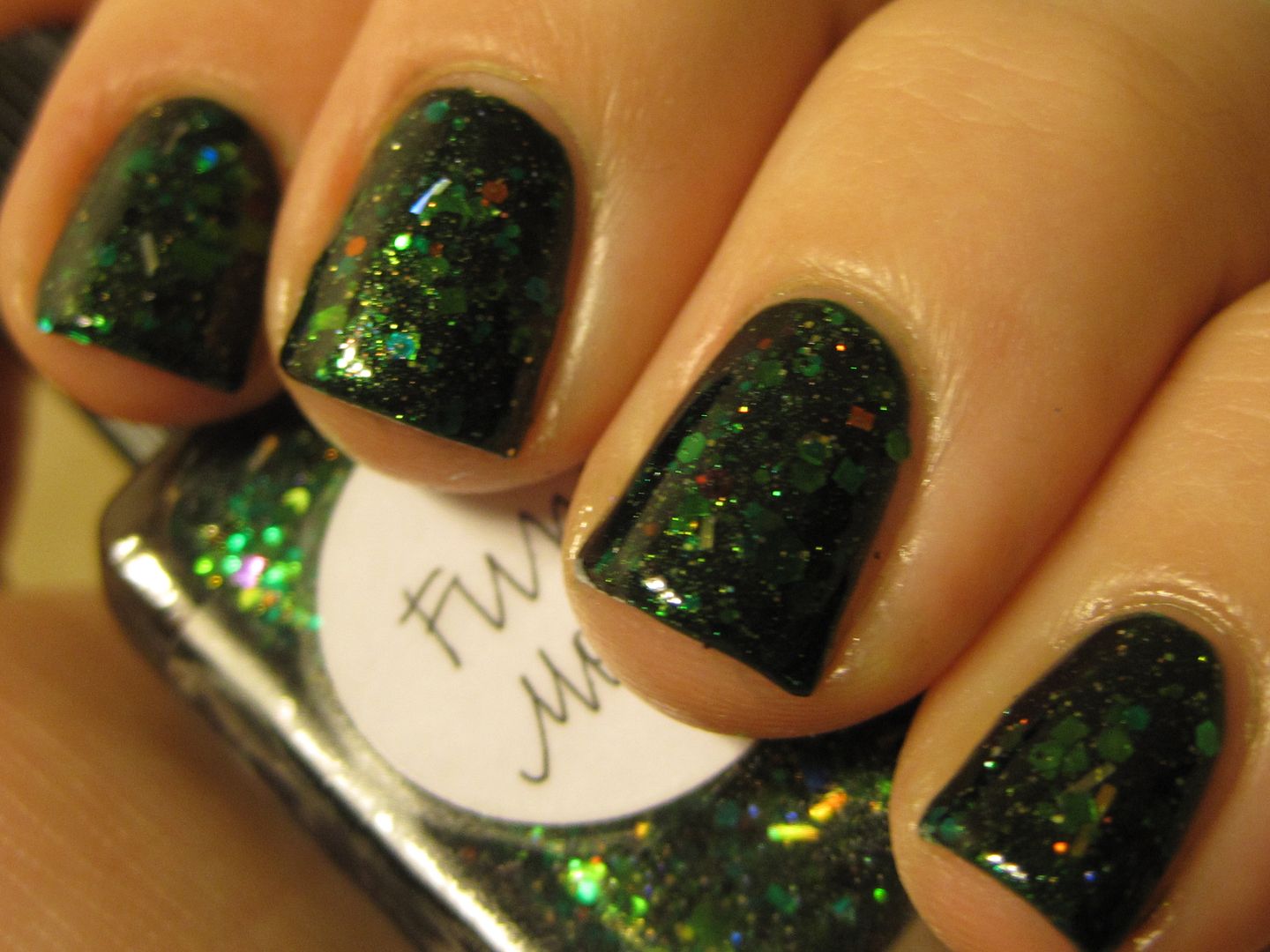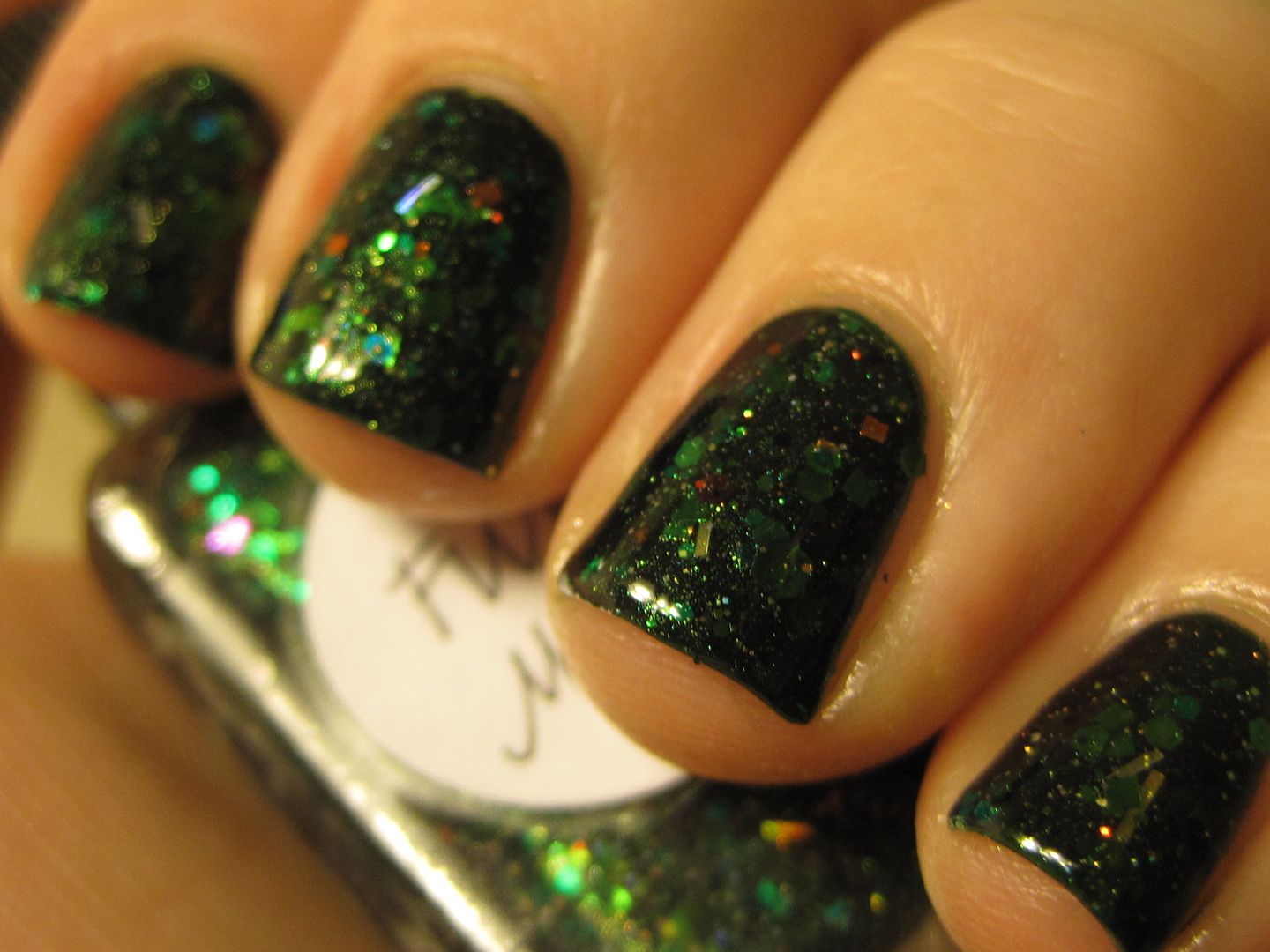 While I really don't enjoy the drama that surrounds these polishes (and I most likely won't be forking out big bucks to buy new ones), I really do enjoy the Lynnderella polishes that I have and I appreciate their beauty. When I look at them I see they are very thoughtfully put together and they make for gorgeous manis. If you want to acquire these now, stalking ebay, blog sales, or swapping for them seems to be the only options, unfortunately. I truly hope that everyone who wants these gets the chance to own them one way or another! Thanks for looking everyone!