It's sort of dreary and rainy here today, so here is a holo mani from last week to bring some rainbows. This is from the Layla Hologram Effects collection (first set), and I absolutely adore these polishes.
Now (soapbox) I have heard tons of people complain about them being difficult to work with, but I have found that if you invest in some Aqua Base and let it dry beforehand, they apply like butter. I know it is a pain for some people because Aqua Base isn't readily available, but let me tell you...I was one of the nay-sayers myself for the longest time and refused to buy Aqua Base. I tried to use all of the other suggested methods for applying "finicky holos" such as the Make-Up Sore Holos, Layla Holos, Jessica Hologram and the Nfu-Oh holos, but when I FINALLY gave in and ordered Aqua Base...it changed my whole perception of these types of holos. I used to avoid them, but now I adore them because they are so super holo and the rainbows are worth the extra trouble of acquiring some Aqua Base, in my opinion. If you need some, they sell the Nfu-Oh brand at Fabulousstreet.com. I just don't want to people to write them off because they have tried them, but haven't been using them right. They are so amazing if you do!!
*steps down from soapbox*
Ok so...for my mani I used Layla Coral Glam. The name of this one has always thrown me off, because it is in no way coral. It is actually more of a peachy nude. I really loved this polish (which is odd, because I usually don't "love" nudes), but I found it to be super flattering. I even told someone that I felt like it made my nails and fingers look longer and more elegant (which is a stretch since I have such fat fingers, LOL!).
So here is 3 coats of Layla Coral Glam over 1 coat of Jessica Retro Revival Aqua Base (I let this dry for 10 minutes before applying the polish on top...though some people recommend 20-30 minutes)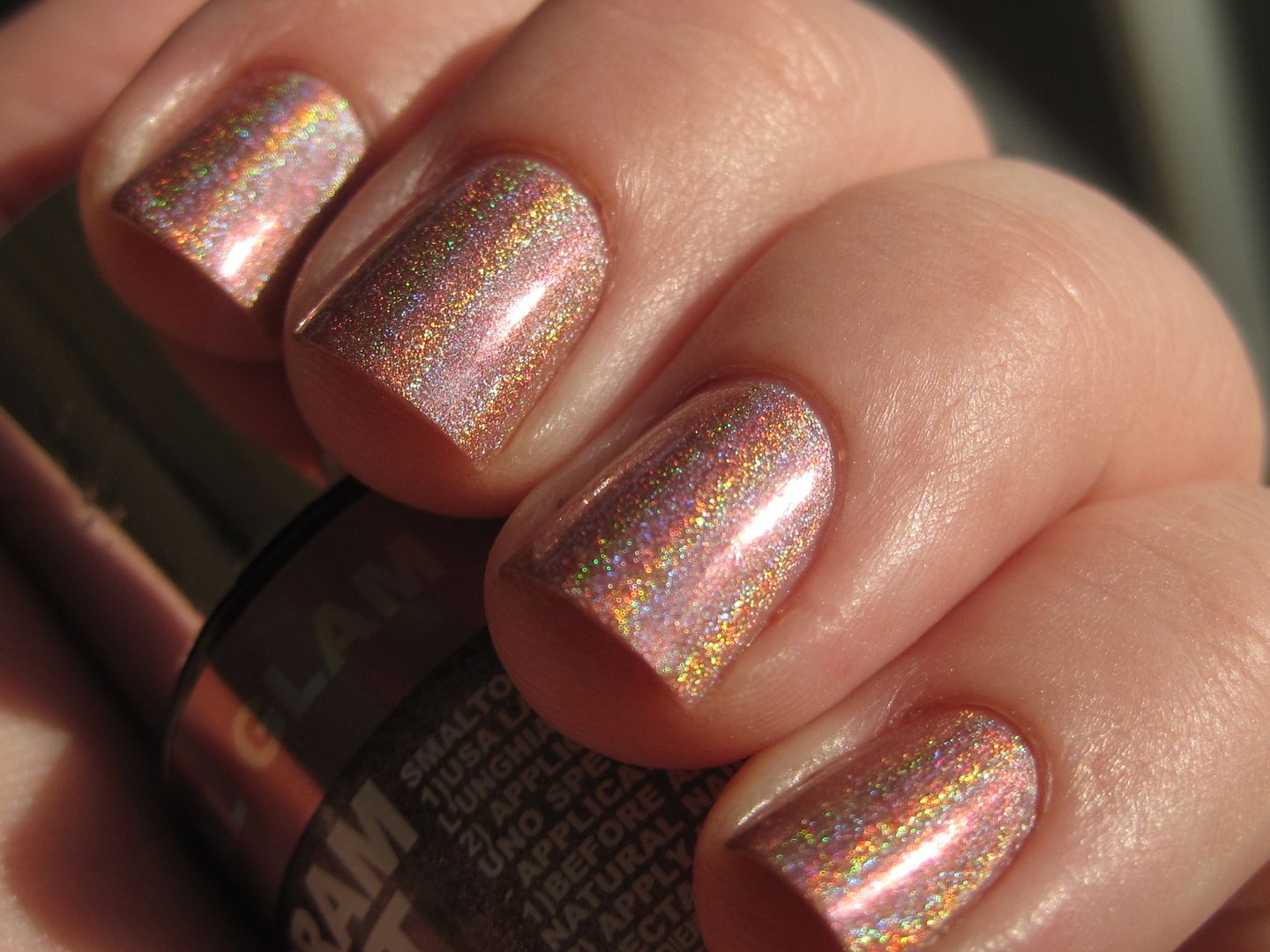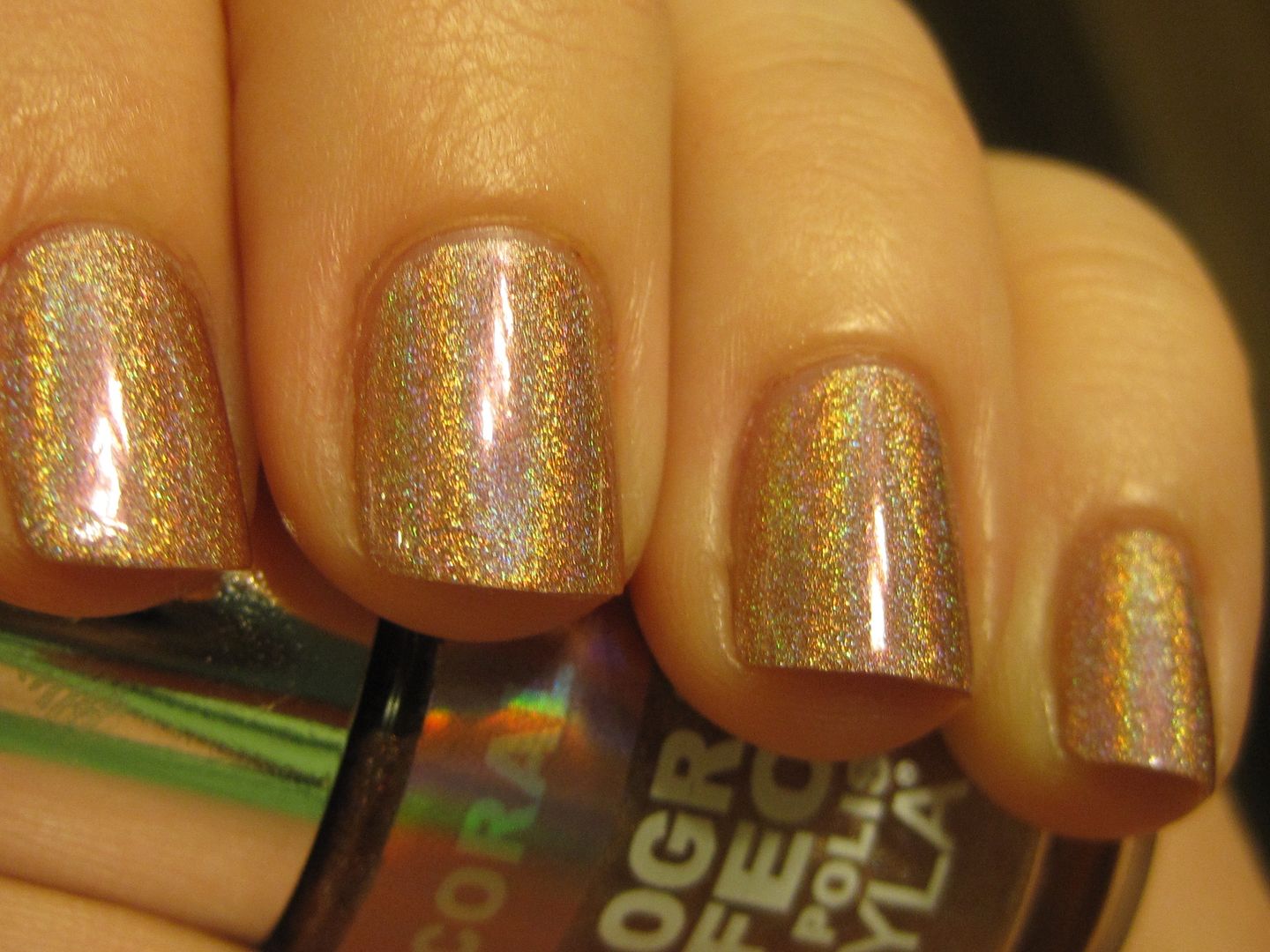 I love when the light hits them from different angles and they throw off all sorts of pretty colors! This is with indoor light (my bathroom lights, actually).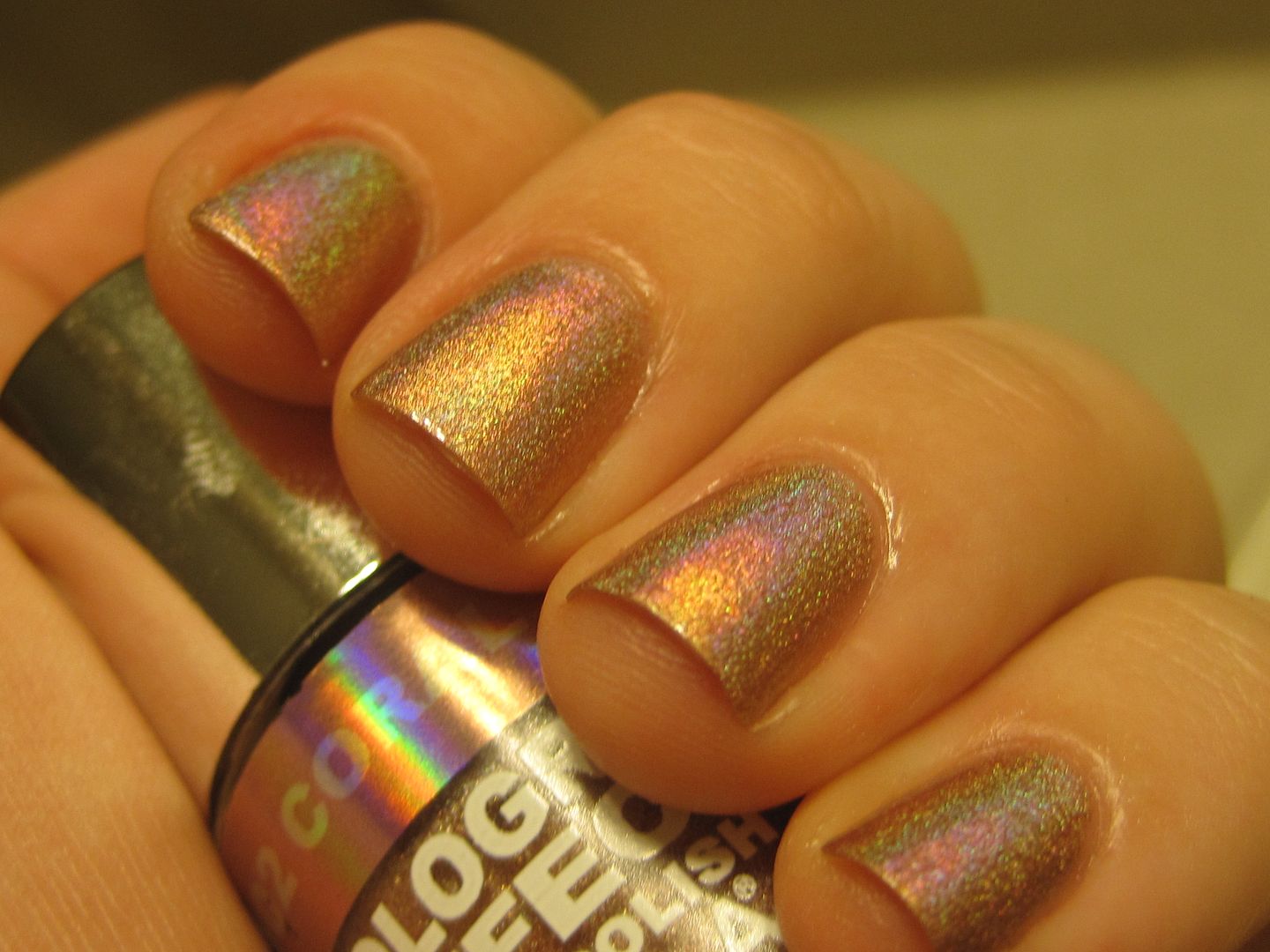 Sorry for my soapbox, but I just adore these and I don't want ANYONE to miss out on how fantastic they can be!! Thanks for looking everyone!