So today I have some pretties from Candeo to share with you. I absolutely adore these glitters!
First up is Joker. I love the glitter mix in this one. The colors are so soft and they look amazing together. I chose to wear a favorite of mine as undies for this one, Essie Smooth Sailing. I think that they are a perfect pairing.
1 coat of Joker over Essie Smooth Sailing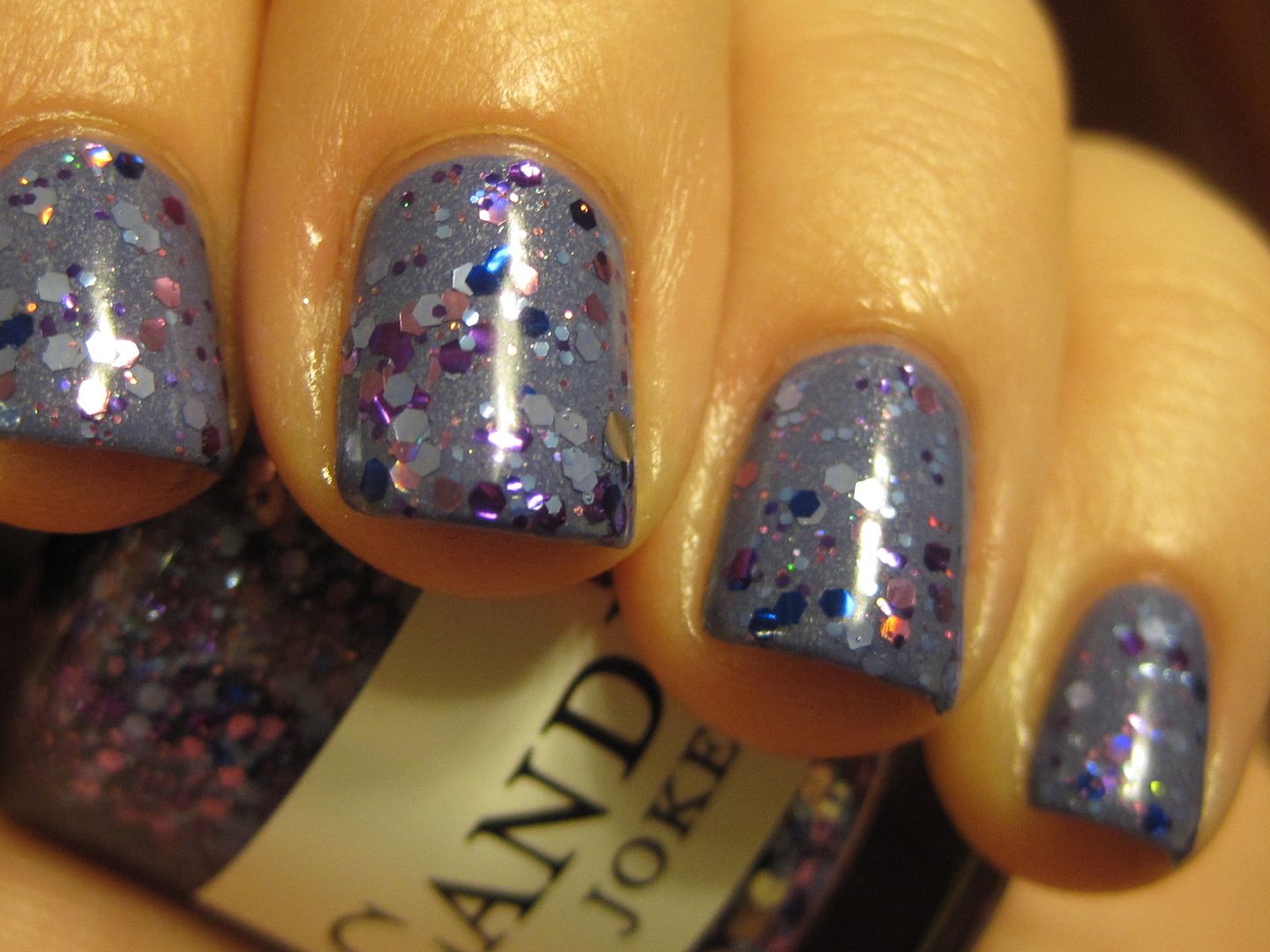 Next up is Dive Bomb. This picture was from a few months ago, but I wanted to include it because it is one of my favorite glitters ever!! I was inspired by Jamie over at
The Posh Polish
with this mani. She posted pictures of Dive Bomb on Make Up Alley and I had never even heard of Candeo and I flipped. I ordered it ASAP! I told her the mani with Dive Bomb over New York Summer Hot Sky Blue reminded me of fish swimming in a fish tank. I dubbed it the "fish tank mani" and I had to recreate it for myself.
1 coat Candeo Dive Bomb over New York Summer Hot Sky Blue