Hi everyone! Today's theme for the
Falling for Nail Art Challenge
is "
Sweater Weather
". This mani was so hard for me to do because it is still 80 + degrees F here in South Alabama, so sweater weather isn't even on my radar. But...I guess my nails can look they are ready for it, eh?
For this mani, I started out with a base of a dark teal creme,
CND Urban Oasis
. Then I used a sponge and lightly sponged on a mixture of
Essie School of Hard Rocks
and
OPI Mermaid Tears
to give the nails a mottled look, so it would look more "sweatery". Then I used
Nailz Craze plate 03
to do the stamping. This was a hard plate to use because it needed to be lined up just right on every nail for the design to look uniform, and I failed a bit at this (on my middle nail especially). But the design is brilliant for winter. It would probably look nicer on someone with nice long nails, but, I digress...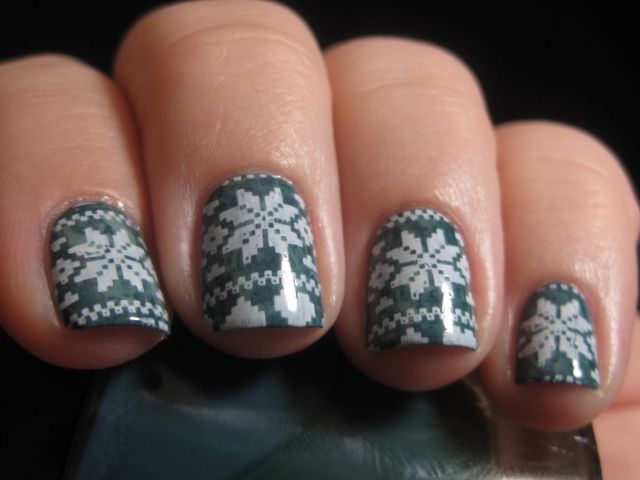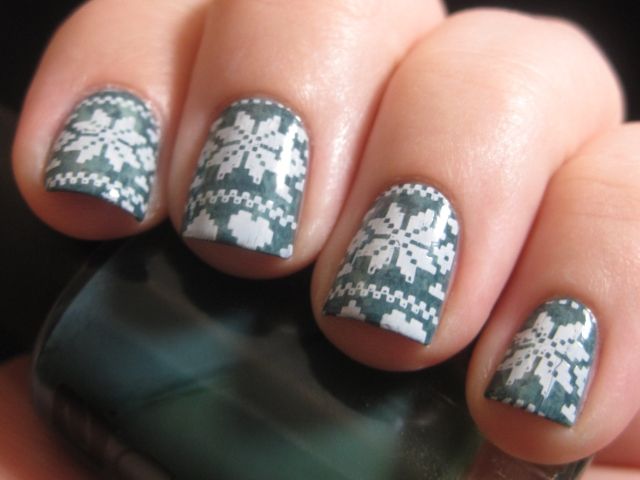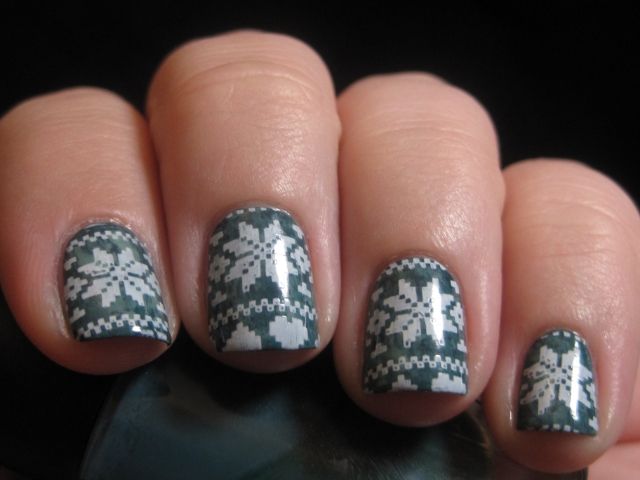 Nailz Craze
stamping plates are available from designer Natalie's
Etsy Shop
. They do ship from Israel, but I found that the shipping time and cost of shipping was very reasonable to the United States. Thanks for looking everyone!