And now...the long overdue giveaway!! I hope that it will be worth the wait because I have some really awesome polishes to show you! I got two amazing indie makers to make some special polishes for this giveaway and we have ended up with an ocean theme. So thank you so much to Lauri from
CrowsToes
and Nikole from
Hare Polish
for making these for me! You guys are rock stars! I'm also including some of my other favorites from this year,
Kiko Sugar Mat Spring Green
,
CrowsToes Milquetoast, and CrowsToes Shoot the Butterfly
.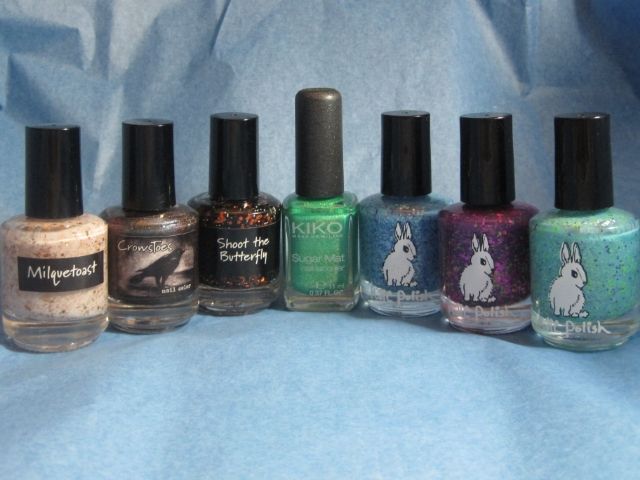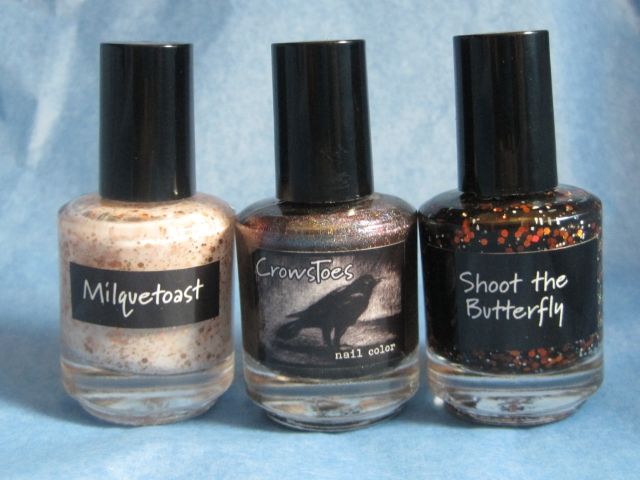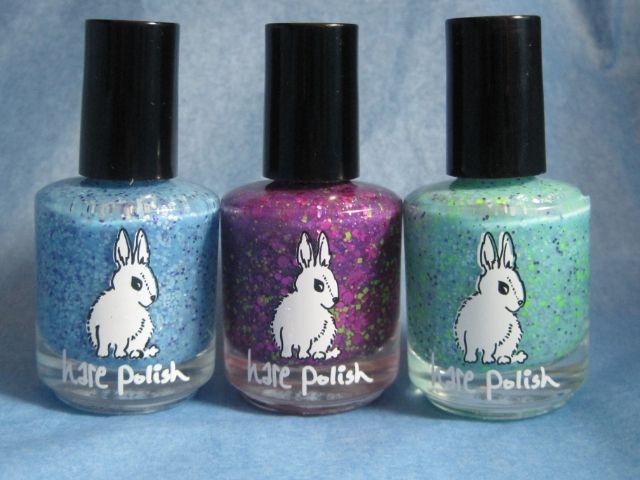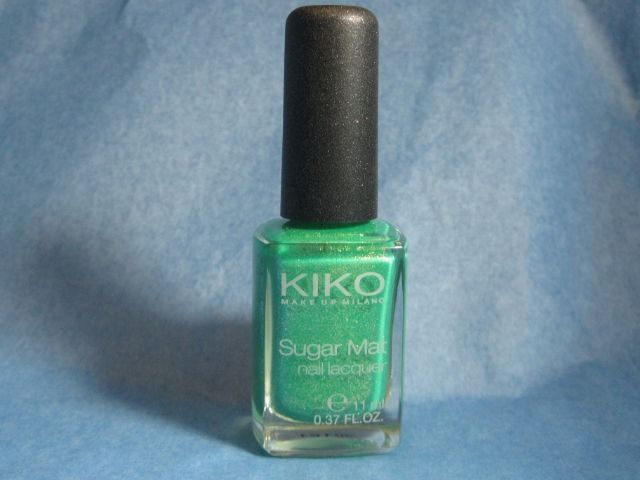 CrowsToes Sea Witch
(2 coats over black) - teal/purple/coppery multichrome holo.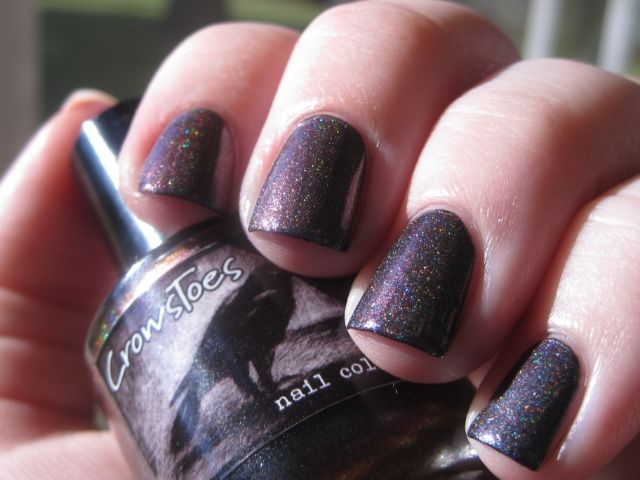 Hare Polish Anemone Garden
(2 coats over OPI Funky Dunkey). Purple jelly with lime and pink glitters as well as blue shimmer.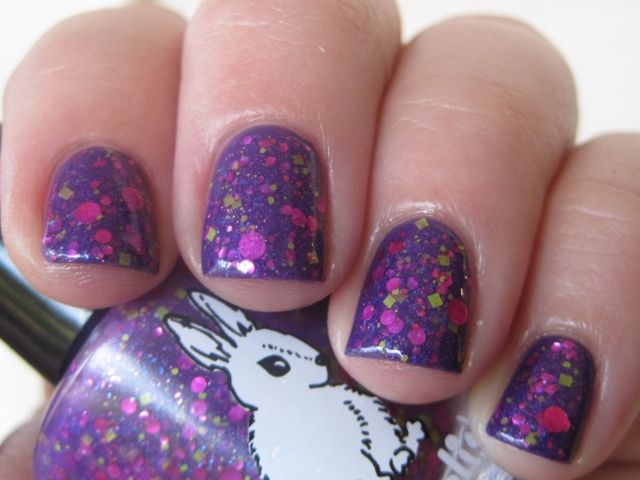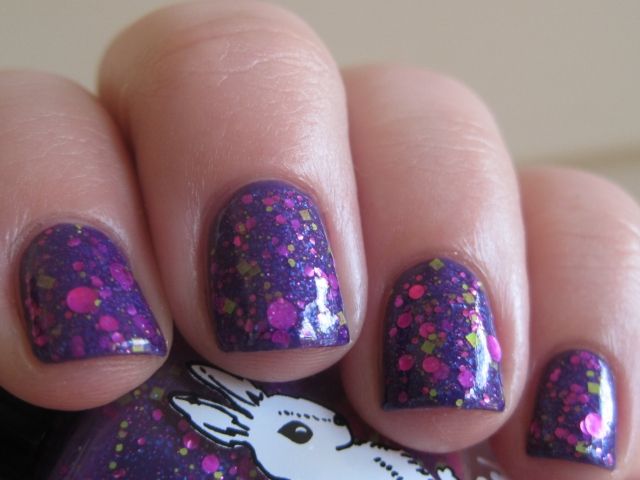 Hare Polish Undersea Menagerie
(2 coats over OPI What's With the Cattitude). Light blue/green base with purple, lime, and white/ice blue glitters.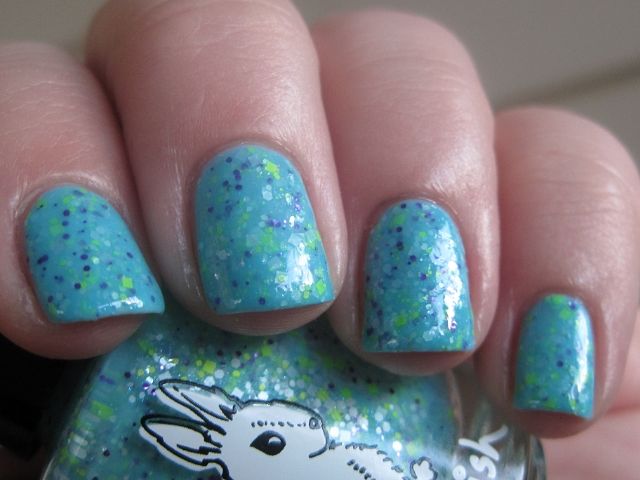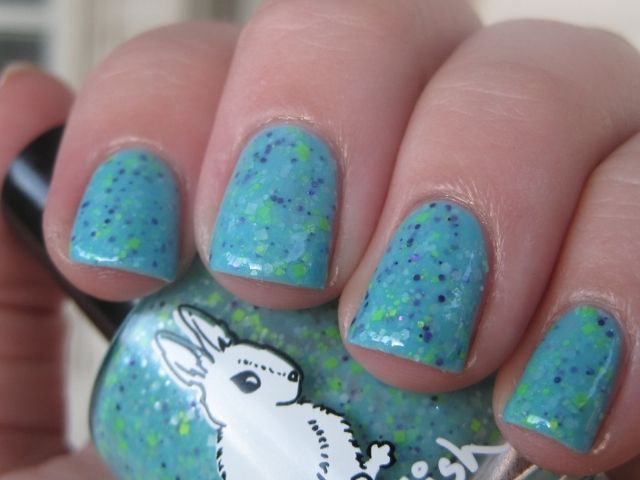 Hare Polish Jellyfish Cove
(2 coats over American Apparel Redondo Beach). Blue jelly with purple and soft white/ice blue glitters and shimmer.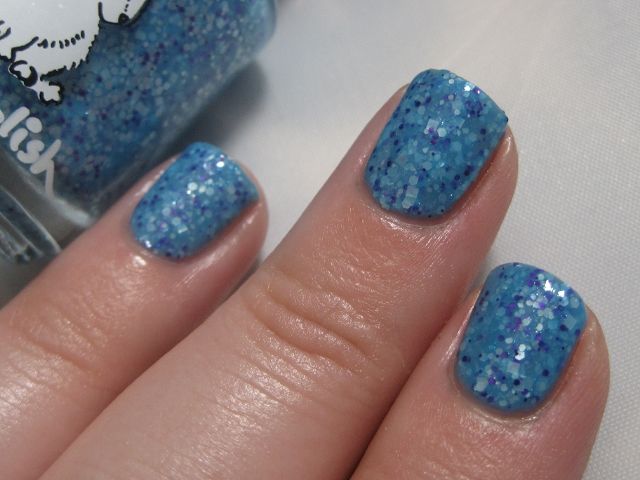 This giveaway is open to US and International readers with the exception of the United Kingdom and Italy. You must be 18 or older to enter. The winner will be contacted by e-mail provided and if no response is received in 48 hours, a new winner will be chosen. The Giveaway will close on 11/1/13 at 12:00 Eastern time. The winner will receive all 7 of the polishes in this post and they are all brand new and unused.
a Rafflecopter giveaway
Thanks for looking everyone...and good luck!