Hi everyone! I've heard a lot of talk recently about
Nfu-Oh 51
in reference to it being a dupe for C
olor Club The Uptown
. I've been thinking about it a lot so that gave me an overwhelming desire to wear it. I think that the major thing that people forget about
Nfu-Oh 51
is that there are not only flakies present in the purple jelly base but also a LOT of red/green color shifting shimmer a la Clarins 230. Now I don't have
The Uptown
, but I do have
Layla Ceramic Effect 52 (aka The Butterfly Effect)
and these look super close to me based on swatches I have seen. The big thing to note: NEITHER of these have the shimmer that
Nfu-Oh 51
has. It almost takes over the polish and obscures the flakies somewhat because it is so dense (especially in pictures). I have always thought of
Nfu-Oh 51
as more of a layering polish, and the shimmer really pops when you layer it over dark colors. I went with a navy blue for this mani,
Barry M Blackberry
. This is 2 coats of
Nfu-Oh 51
over
Barry M Blackberry
.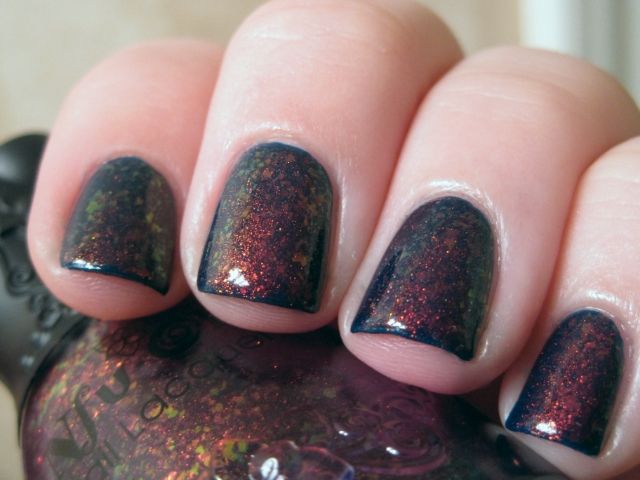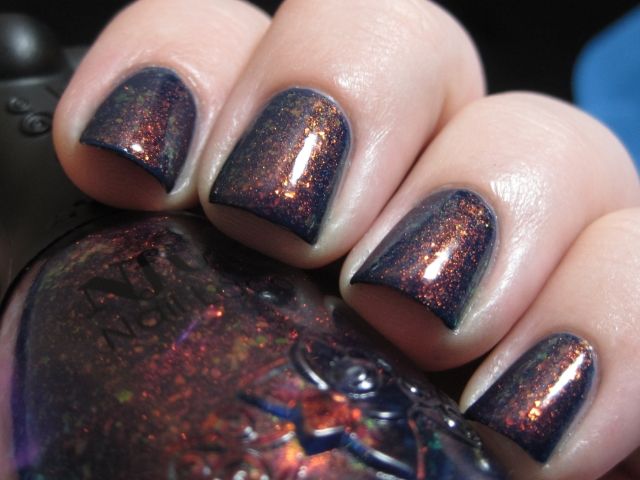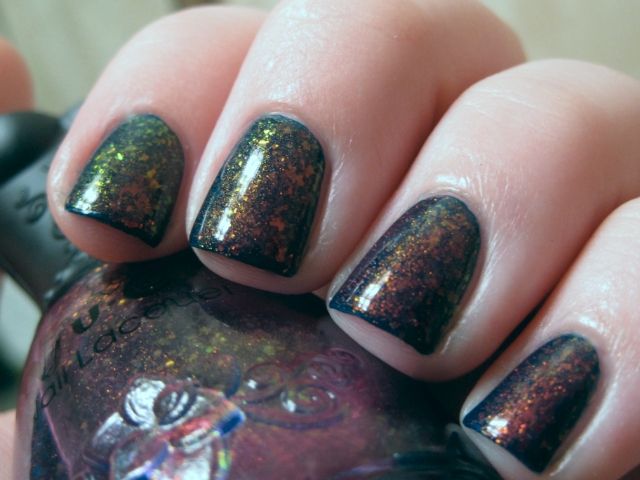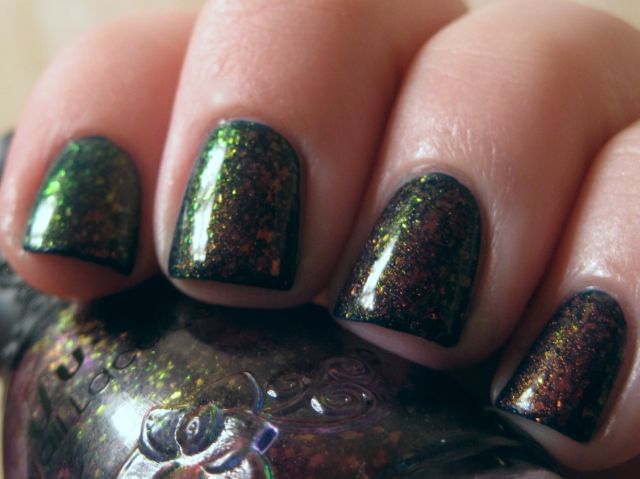 Gah! So pretty! I was reminded again why this is one of my favorite polishes! It never disappoints! I do think that Nfu-Oh 51 and Color Club The Uptown/Layla CE 52 are kissing cousins, but based on what I've seen I definitely do not think they are dupes. Thanks for looking everyone!