Hi everyone! Today I have the gorgeous
CrowsToes One Trick Pony
from the
One Mad, Crazy Summer Collection
to show you.
One Trick Pony
is a holographic polish with a blackened base and a shift from purple to forest green. The forest green shift is so difficult to capture on camera, but it does occur at certain angles. This polish is very easily made opaque in 2 coats with no need for a base color. The holo effect is magnificent as you can see. This polish is so pretty and I stared at my nails all day when I wore it.
Here are some shots with an OTT light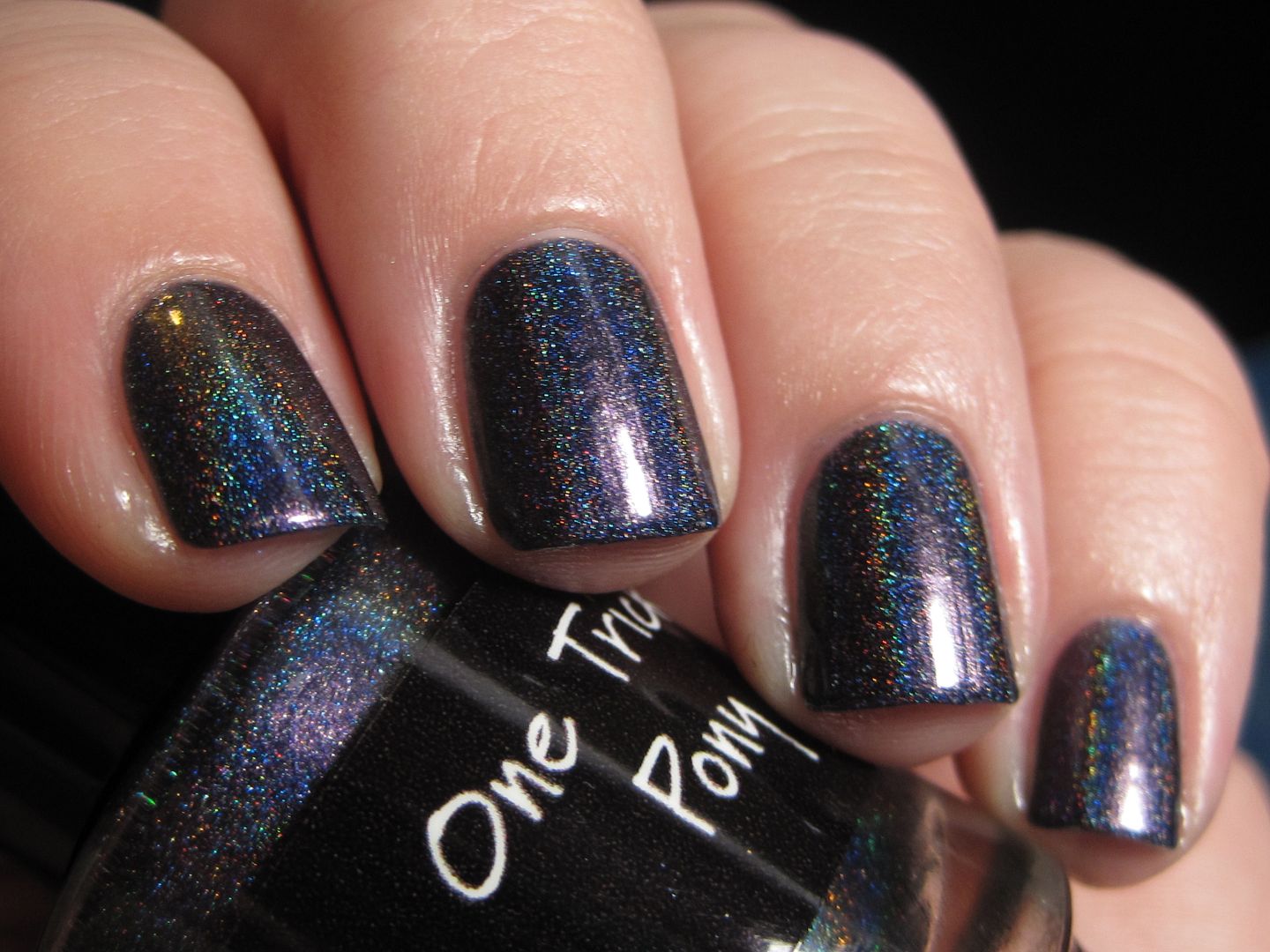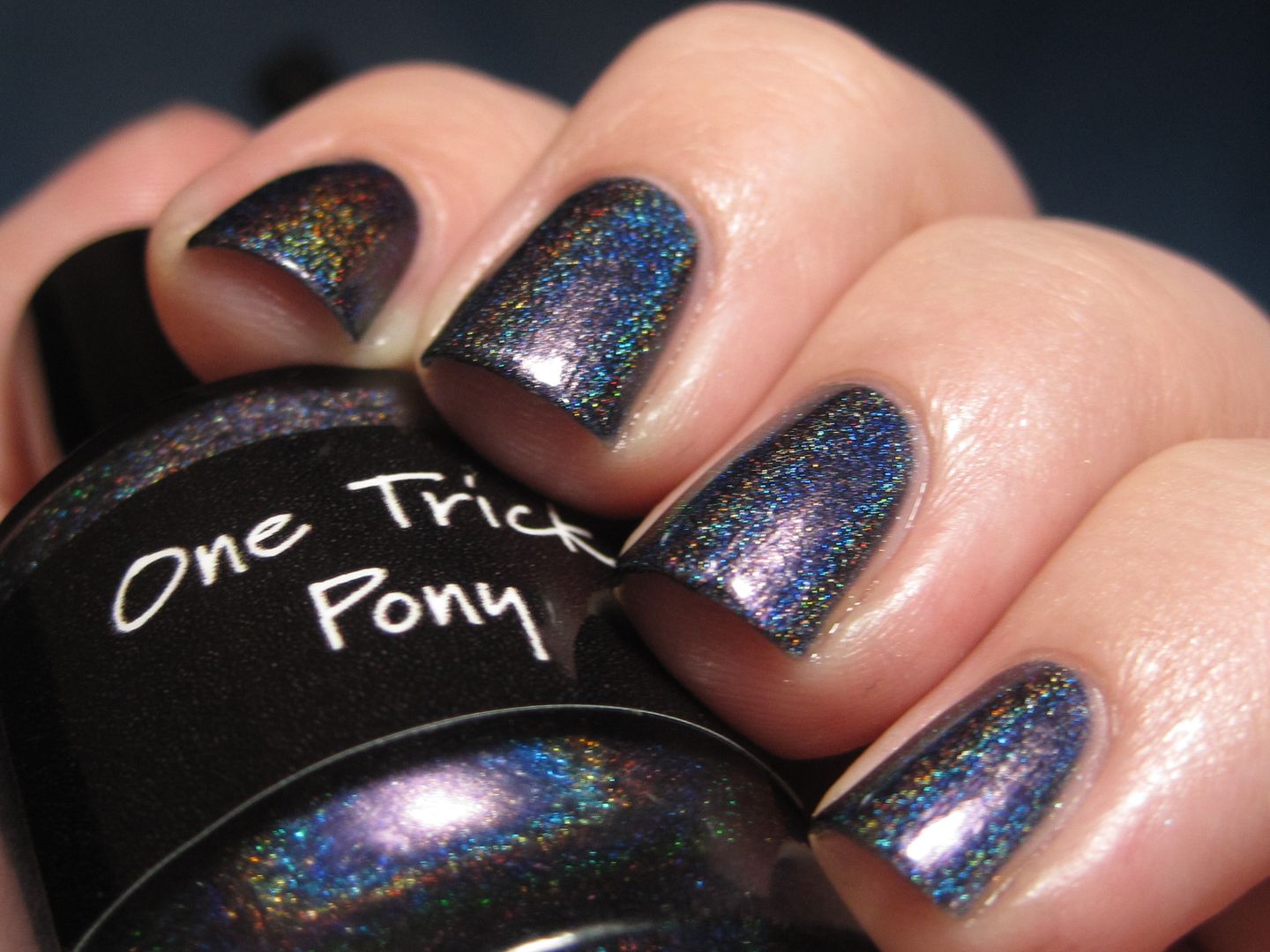 Here are some outdoor shots in the sunlight and in the shade (you can really see the green shift in the shade shot).