Hi everyone! For today's
Falling for Nail Art
challenge, the theme is
"Bobbing for Apples"
. I decided to utilize the theme in all aspects of my mani, including the polishes chosen. I started off with a base of
Essie Jelly Apple
and then added a coat of
Candy Lacquer Big Macintosh
. I used
Sally Hansen Limestone
to make my Granny Smith Apples with accents of black, white, and Revlon Emerald. I just did accents of the apples because I really loved the combo of Jelly Apple and Big Macintosh. And of course, I had to be cheesy and use a real Granny Smith apple as my prop.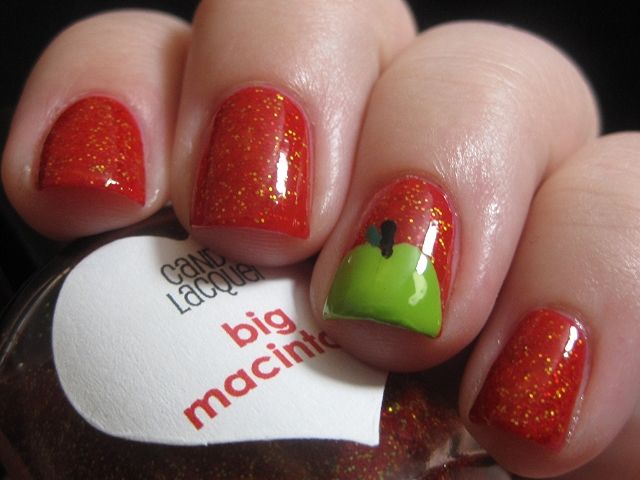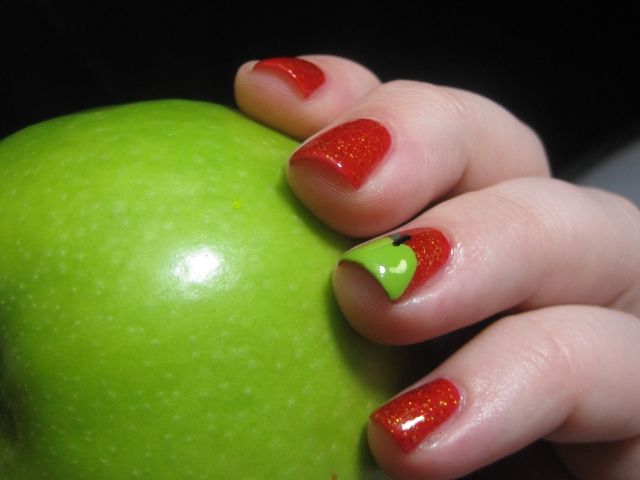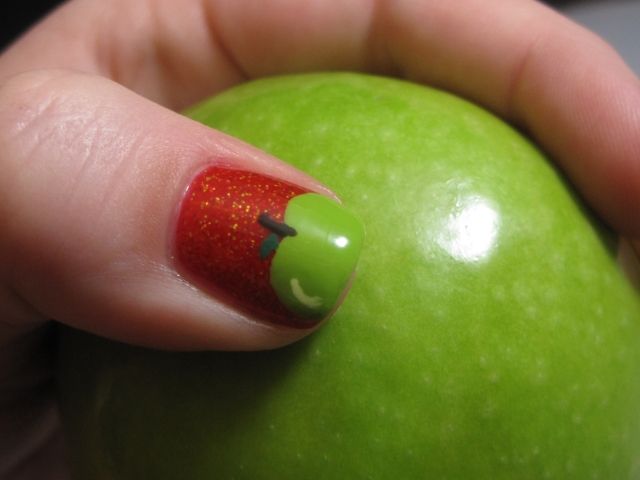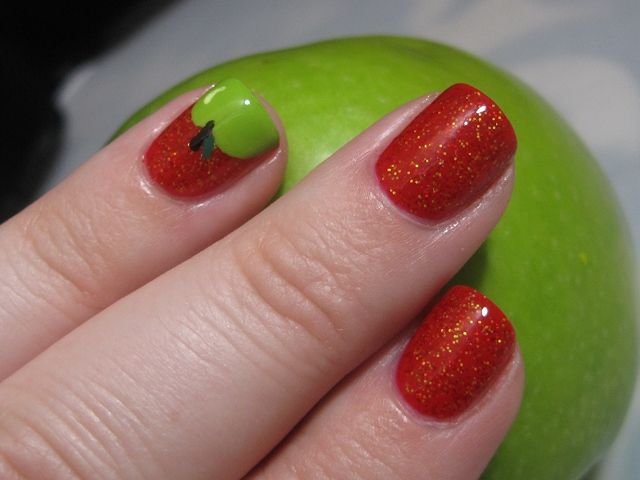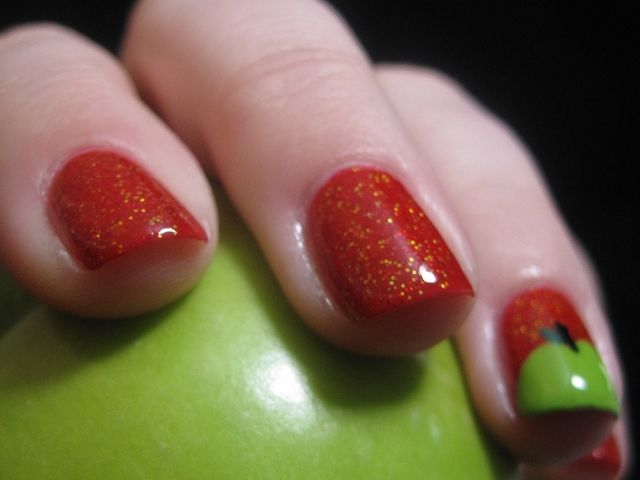 An apple is hella awkward for mani posing, but I sort of enjoyed the abstract shots I got. Thanks for looking everyone!