Hi everyone! Today's (or rather Sunday's)
Falling for Nail Art Challenge
was inspired by
"Creepy Crawlers"
. I have always wanted to do a silver and black spiderweb mani, so I took this as an opportunity to make it happen. I started off with a base of
LA Girl Black Illusion
, which has those wonderful scattered holo shards throughout. Then I stamped using
Bundle Monster H07 plate
and
China Glaze Millennium
. It turned out just how I imagined (although it did not please my husband since he really hates spiders). I used the same image on all of the nails, but on the accent nails I chose to do the bottom half of the image that included the spider and on the rest of my nails I used the top half of the image which was just the web.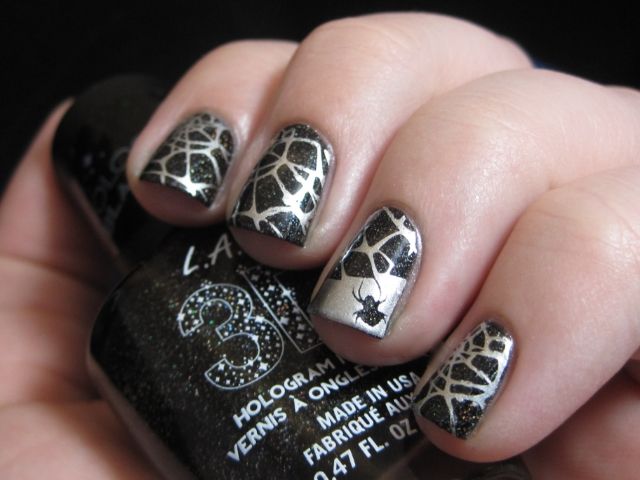 Thanks for looking everyone!!