Hi everyone! I've been pulling out more and more fall colors, and I really got a hankering to wear
Rescue Beauty Lounge Anne
. It is a dark olivey green with gold and pink shimmer throughout (and very good shimmer, not hidden like some RBLs tend to be). I thought it would look really neat with some textured accent nails, so I went with a textured glitter from the
LA Girl Sandblast Collection
called
Sands of Time
. I love the way it turned out.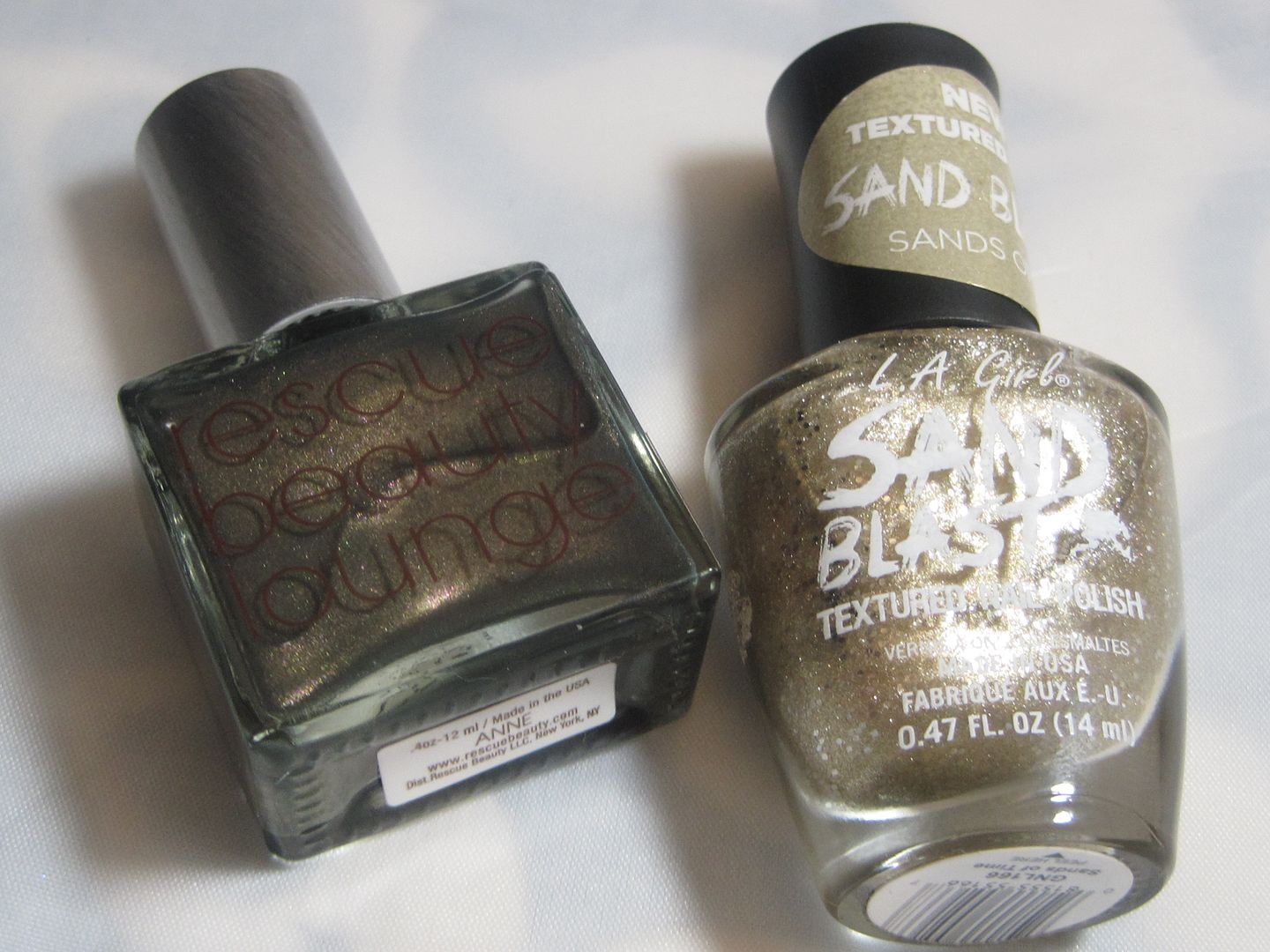 Here is a close-up of LA Girl Sands of Time so you can see the texture better. I really like this one!
I thought this mani turned out rather chic. The textured accents are a good way to add a little pizzazz to a normal mani. Thanks for looking everyone!