Hi everyone! It's Purple Shimmer Sunday again! Be sure to check out what
Kristy
and
Kathy
are doing today! Today I have two of my favorite polishes combined in one fantastic manicure.
OPI Movin Out
is from the Holiday on Broadway collection way back from 2003 (same collection as La Boheme). It has a gorgeous shift from pink to green with little red sparkles throughout. I've worn it before over black, but this time I went for purple.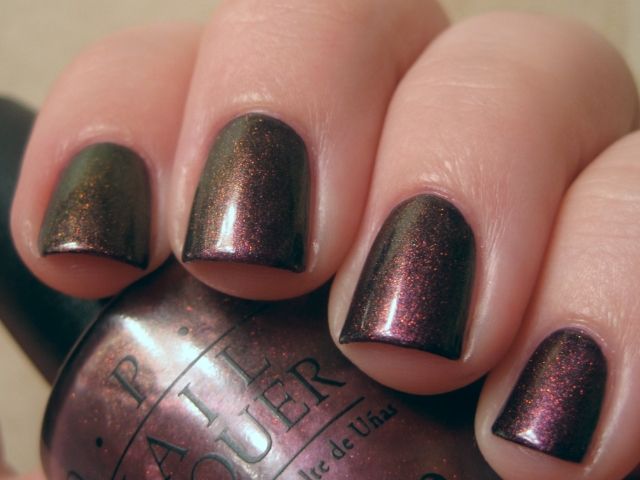 One of my favorite purples in fact,
Illamasqua Baptiste
. It is purple shimmer perfection in my book and one I think every purple lover should have. The microshimmer in it is glorious and the formula top notch. This is 2 coats of Baptiste. I feel that it leans a little warmer in real life due to the reddish shimmer, but pictures make it look more cool.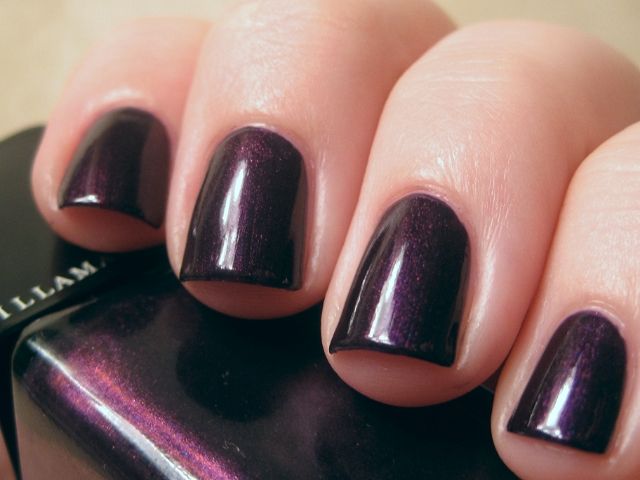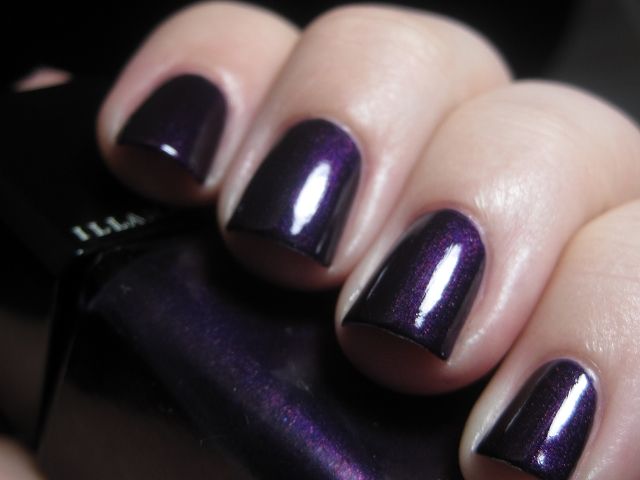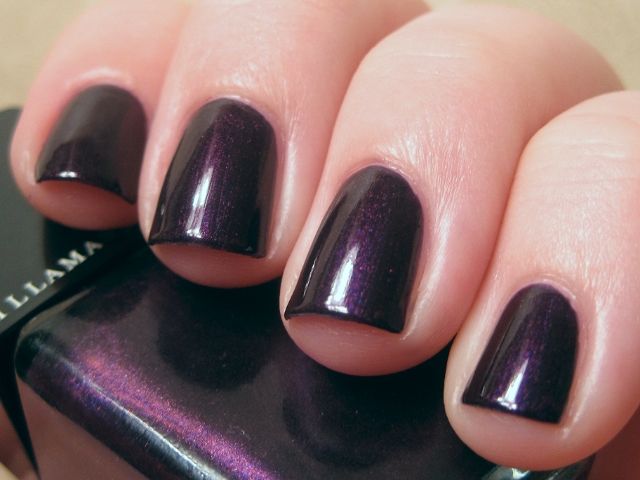 And now here is 1 coat of Movin Out over Baptiste. As you can see from the bottle, the formula of Movin Out is more milky than Clarins 230 and its dupes as you can see in the bottle pics and the end result from layering it looks very different than them.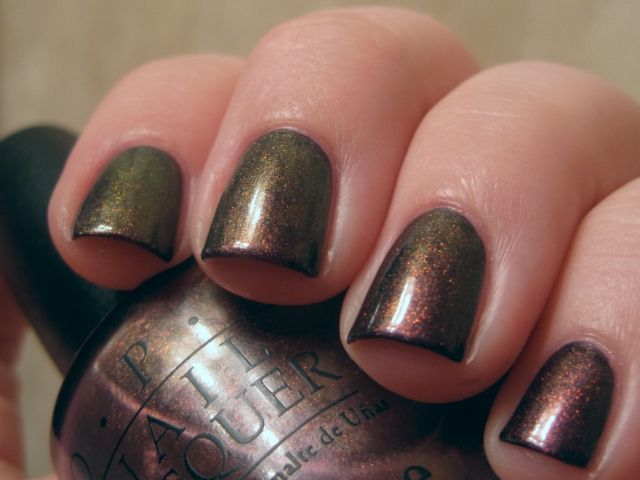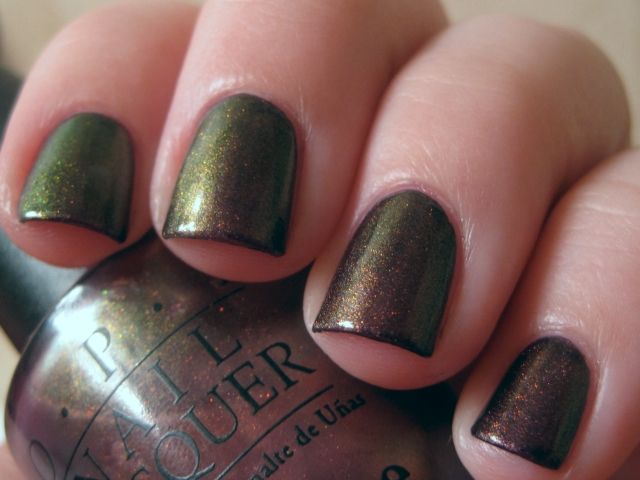 Isn't it just delicious? Thanks for looking everyone!