*Press Samples*
Hi everyone! Today I have two manicures to share with you that I created using KBShimmer's new line of nail vinyls. I received samples of several of the designs, but today I am sharing two of them with you.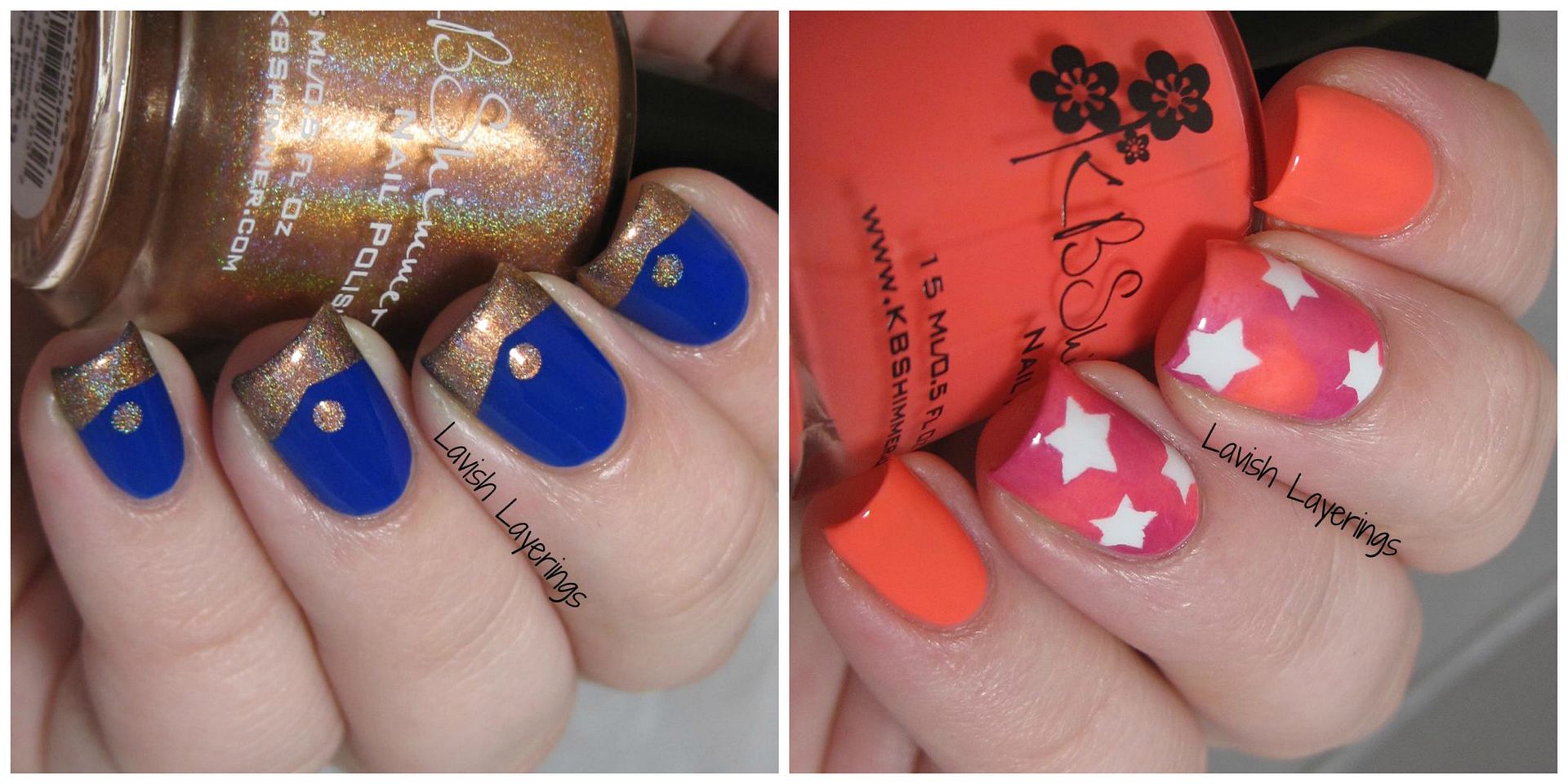 They came with a sheet with a full set of instructions how how to use the decals to make nail designs, whether you are going to just stick them on your nails or whether you are going to use them with nail polish to stencil.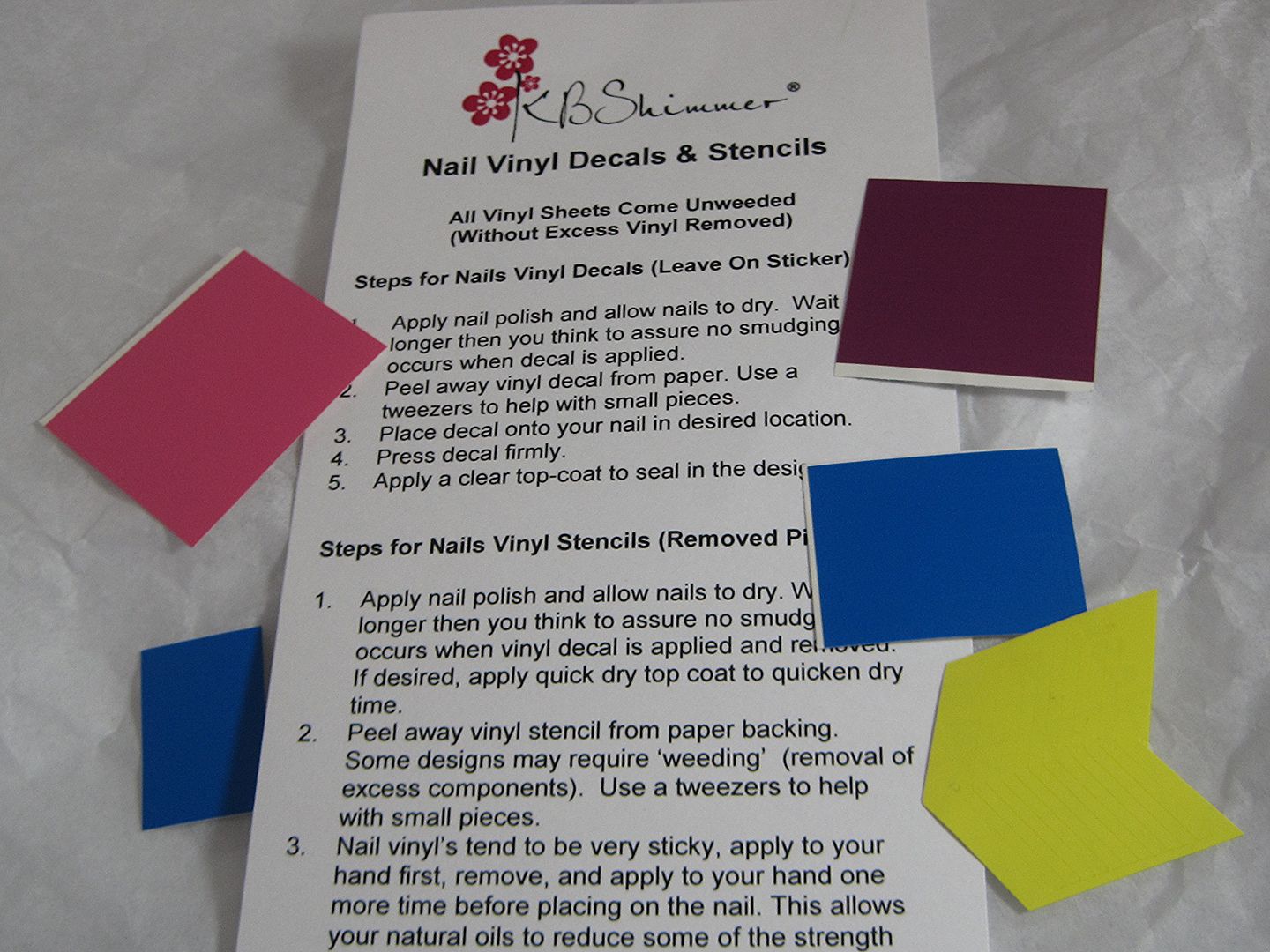 First up, I used the single chevron decals to create a Funky French manicure.
I started off with a base of KBShimmer Low and Be Bold and allowed it to dry completely. This is important when using these decals. Even when using a quick dry topcoat, I would wait at least 30 minutes to an hour before using them or you will pull off your base color.
Then I used KBShimmer Run! It's the Coppers! for the design. Be sure to pull off the nail vinyls while the polish is still wet to get clean edges for your designs. For a finishing touch, I added a single dot on each nail with a dotting tool. I love blue and copper together, and I thought this design looked really cool.
Next I used the star decals from the Stars and Stripes set to create a summery star manicure.
I started off with a white base on my middle two nails and allowed it to dry completely. Next I placed the star decals randomly on those nails. Then, I used a make-up sponge to dab on KBShimmer You're So Shellfish and Life Rose On in a random pattern over the decals to give it sort of a watercolor look. I used tweezers to remove the star decals to help prevent smudging the polish. I finished with You're So Shellfish on my other nails.
So there ya go! Two nail art manicures that couldn't be simpler with the help of KBShimmer's nail vinyls! I've got a few more to try out and I will do some manicures with those soon!
KBShimmer
products are available from their
website
as well as from
Harlow & Co.
(Canada). Be sure to follow them on Facebook and In
stag
ram for updates on new collections and to see swatches of all of their polishes.