Recently, Shannon from Pahlish put some of her holiday polishes on clearance to make room for new spring stuff and I had to grab a few. The first one that I tried was Like Calendars Dying, which was released as part of a trio for New Years. This polish has not gotten nearly the recognition it deserves. It is simply stunning. It is a pale minty base with green glitter and an amazing golden shimmer. For this mani, I layered 2 coats over Illamasqua Milf.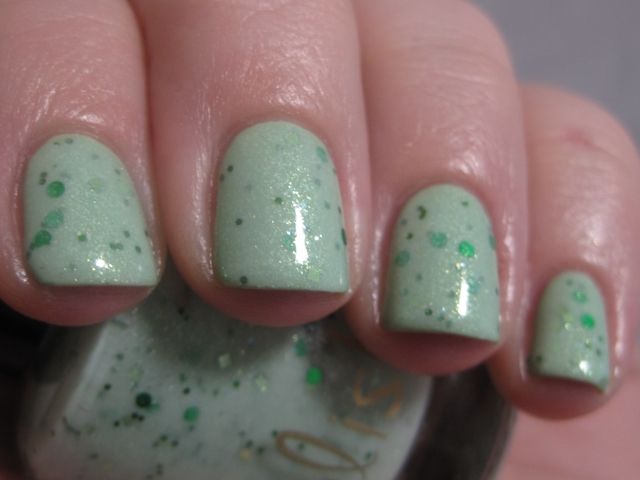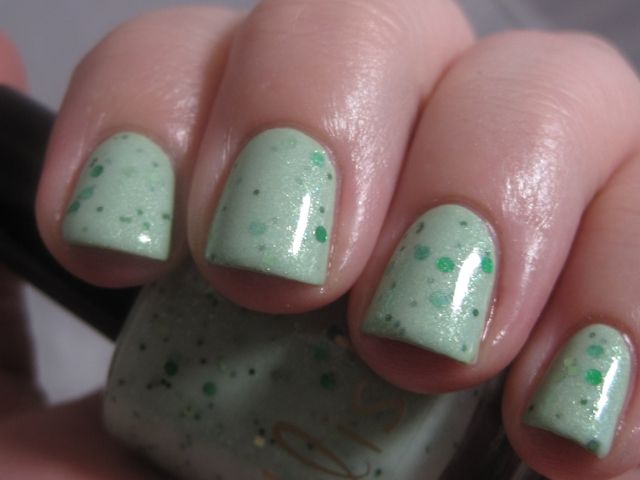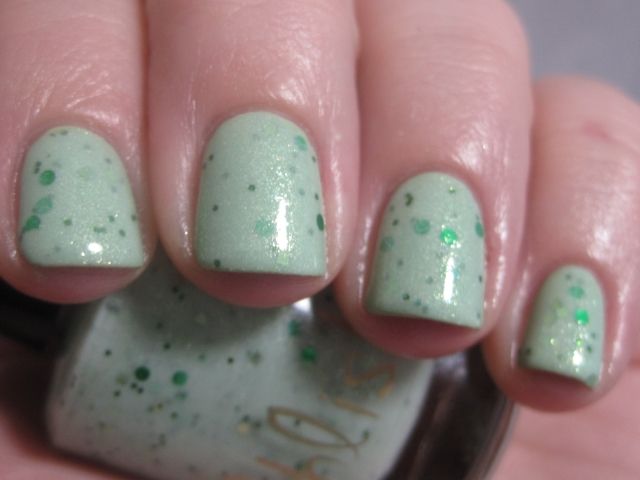 As I mentioned, this one was on clearance when I bought it so it is now sold out. If you like it, however, Shannon has just released her new Coney Island Queen collection for spring with lovely creamy glitters and the green in the collection, Singing in the Garden, looks like it might be a good substitute for this one. She restocks her
Etsy store
each Friday night at 7:00 pm CST, so be sure to check it out. Select polishes from the Pahlish line are also available from
Llarowe
.