Hi everyone! I did another older untried, this time one that I acquired back in December 2011. Color Club Holiday Splendor is from the Color Club Beyond the Mistletoe collection and it has a vibrant green jelly base with small holographic silver glitters. It is quite opaque on its own, so I did two coats for this mani. I would use some thick topcoat with it, because it does dry a bit rough, but not overly much. It also wanted to photograph more teal, but it is in fact green with a slight blue undertone.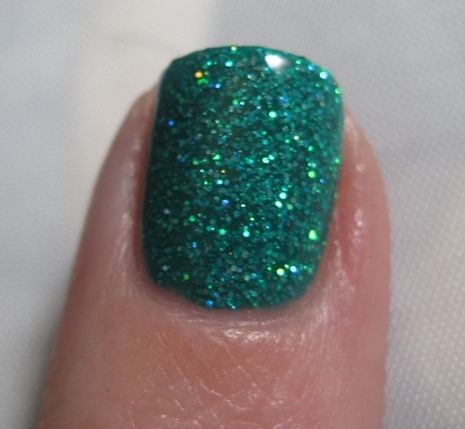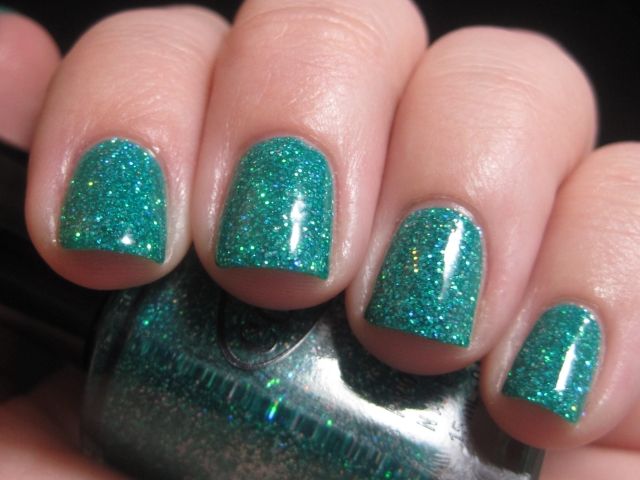 Like I said, this one is from an older Color Club collection, but it is still available on
Nailsupplies.us
. Thanks for looking everyone!!