Today I wanted to share with you some of the jewels of my nail polish collection. My love for holographic OPI polishes is what started my obsession with nail polish. Several years ago, I happened upon a post on
Chloe's Nails
of OPI DS Original and I had never seen anything like it before. I was immediately saddened to find out it had been discontinued and was going for ridiculous prices on eBay. I was discouraged, but the nail polish obsession had sparked.
After finding
MakeupAlley
, I heard tales of "dustying", or searching old nail polish salons for hard to find polishes. I thought it sounded like a cool concept but I didn't figure I would ever had any luck. One fateful day during the holiday season last year, I was in the mall and went to a nail salon there because I heard one of my old nail technicians (from my days of acrylics *gasp*) was working there. I walked in the door and there before me was a long row of OPI Designer Series white boxes. I almost fainted there on the spot. These polishes that were selling on eBay for upwards of $50 each I purchased for $6 each. My mom was with me and thought I had gone insane when I bought all of them, but I just kept telling her "you don't understand!" Needless to say...this set off a series of dusty adventures!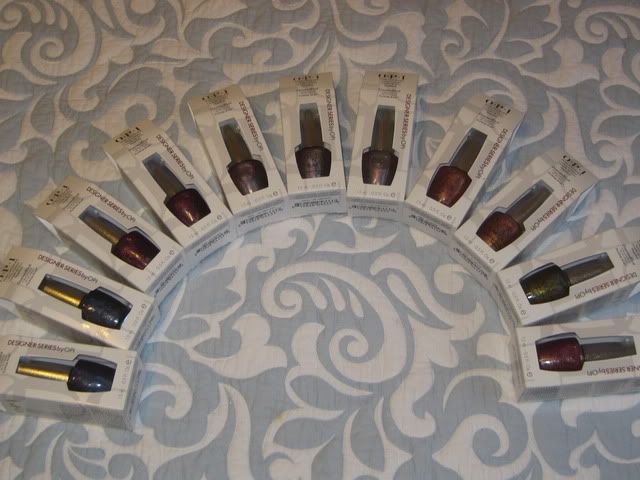 With my first dusty success I was able to fulfill some major lemmings for myself as well as for some wonderful ladies in the nail polish community. I have been very fortunate to either find all of these myself for retail or less from dustying or from amazing ladies I have met along the way. Some of these I have even received as gifts. The thoughtfulness and generosity of people never ceases to amaze me. No matter how many new holos pop up out there, these will always hold a special place in my heart.
OPI DS Original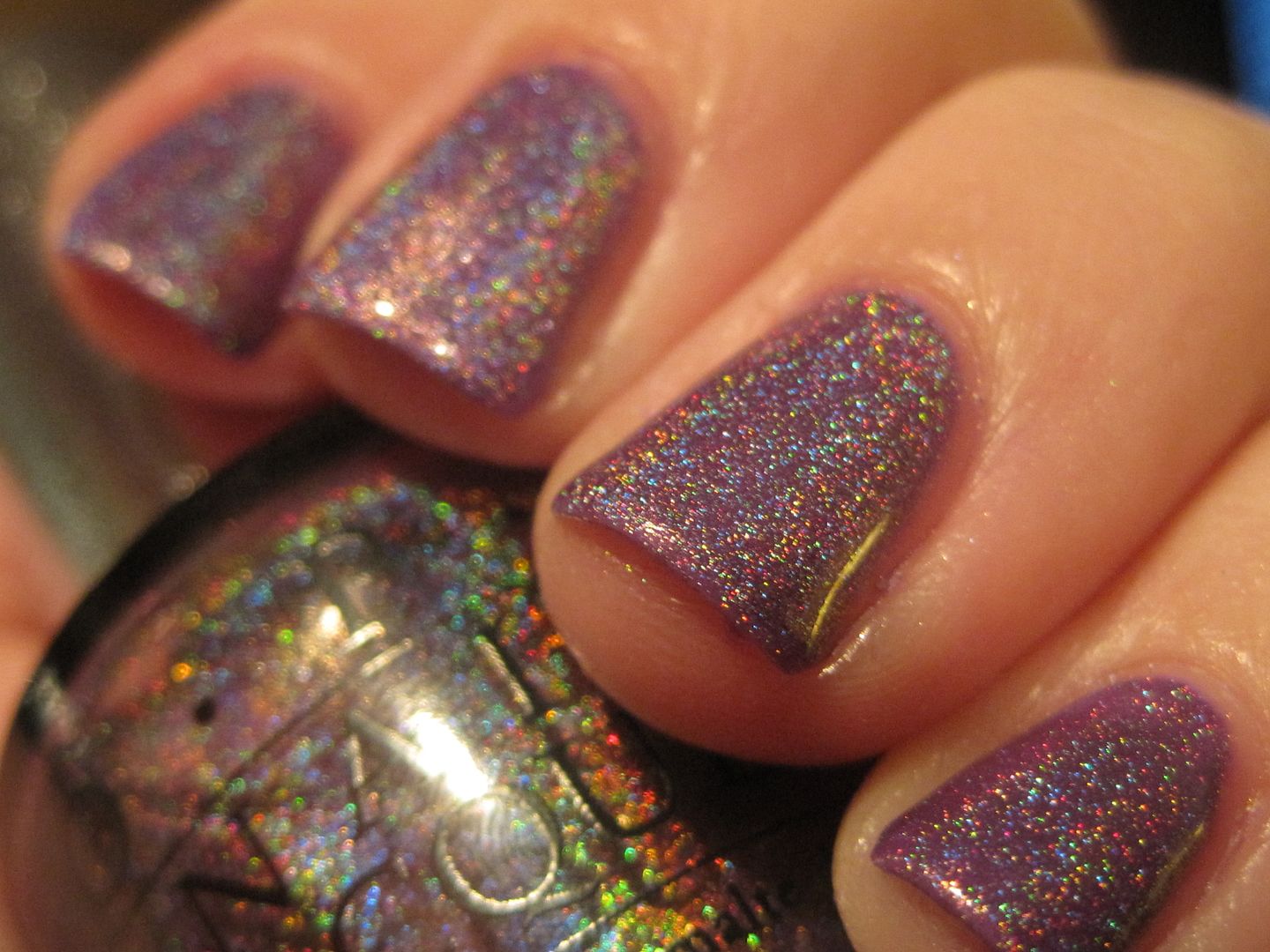 OPI DS Couture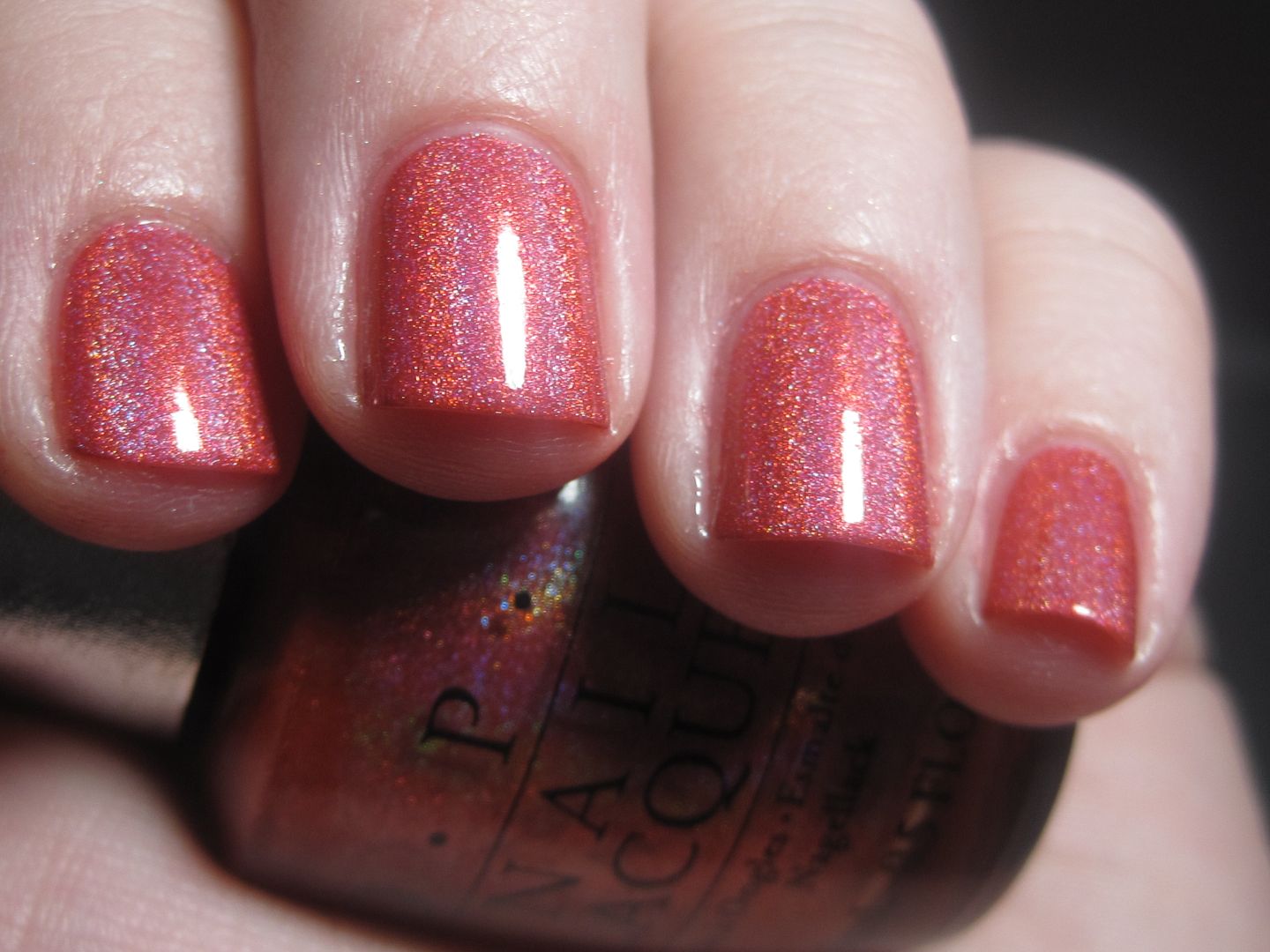 OPI DS Sapphire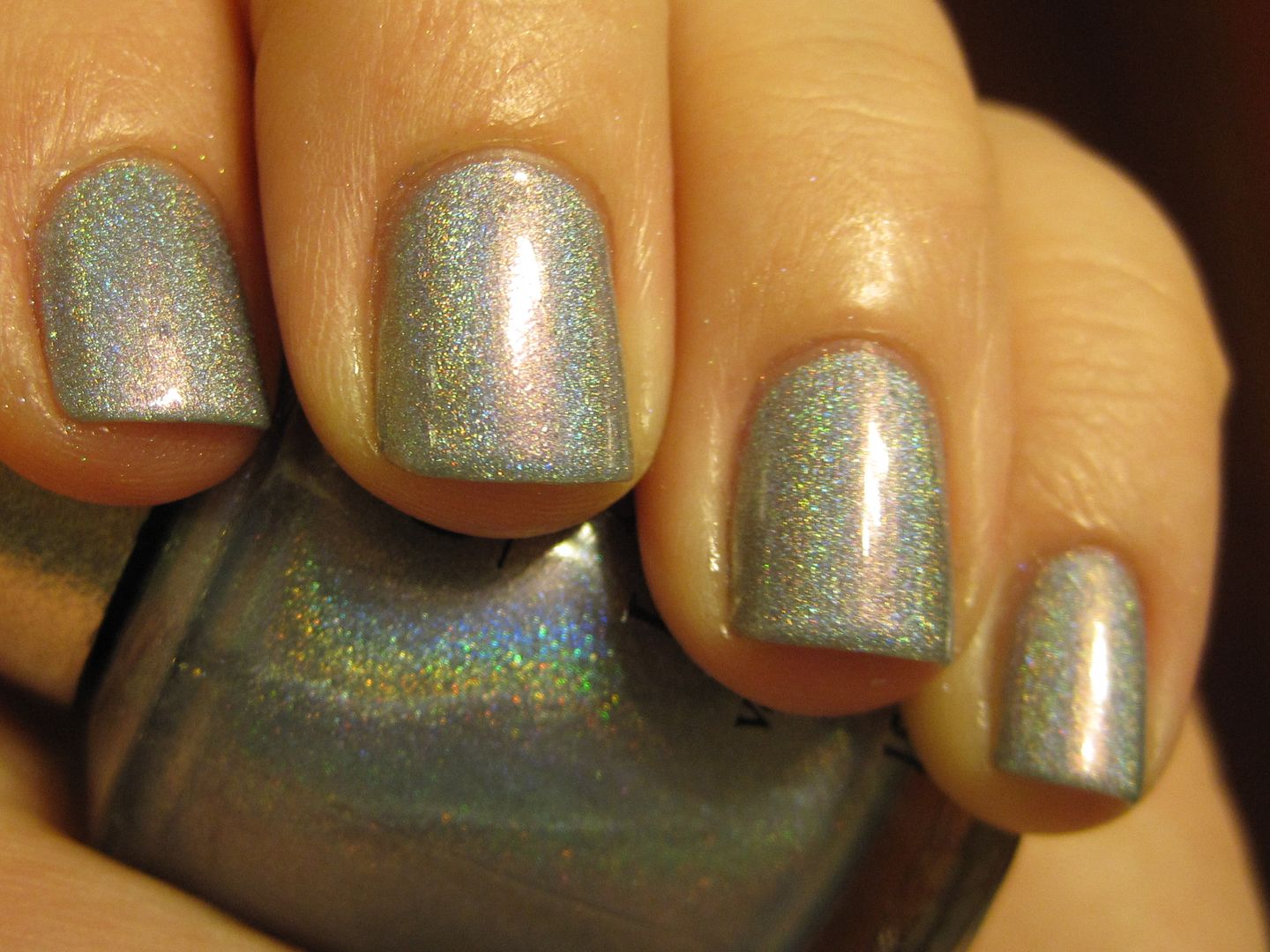 OPI Standing Room Only Silver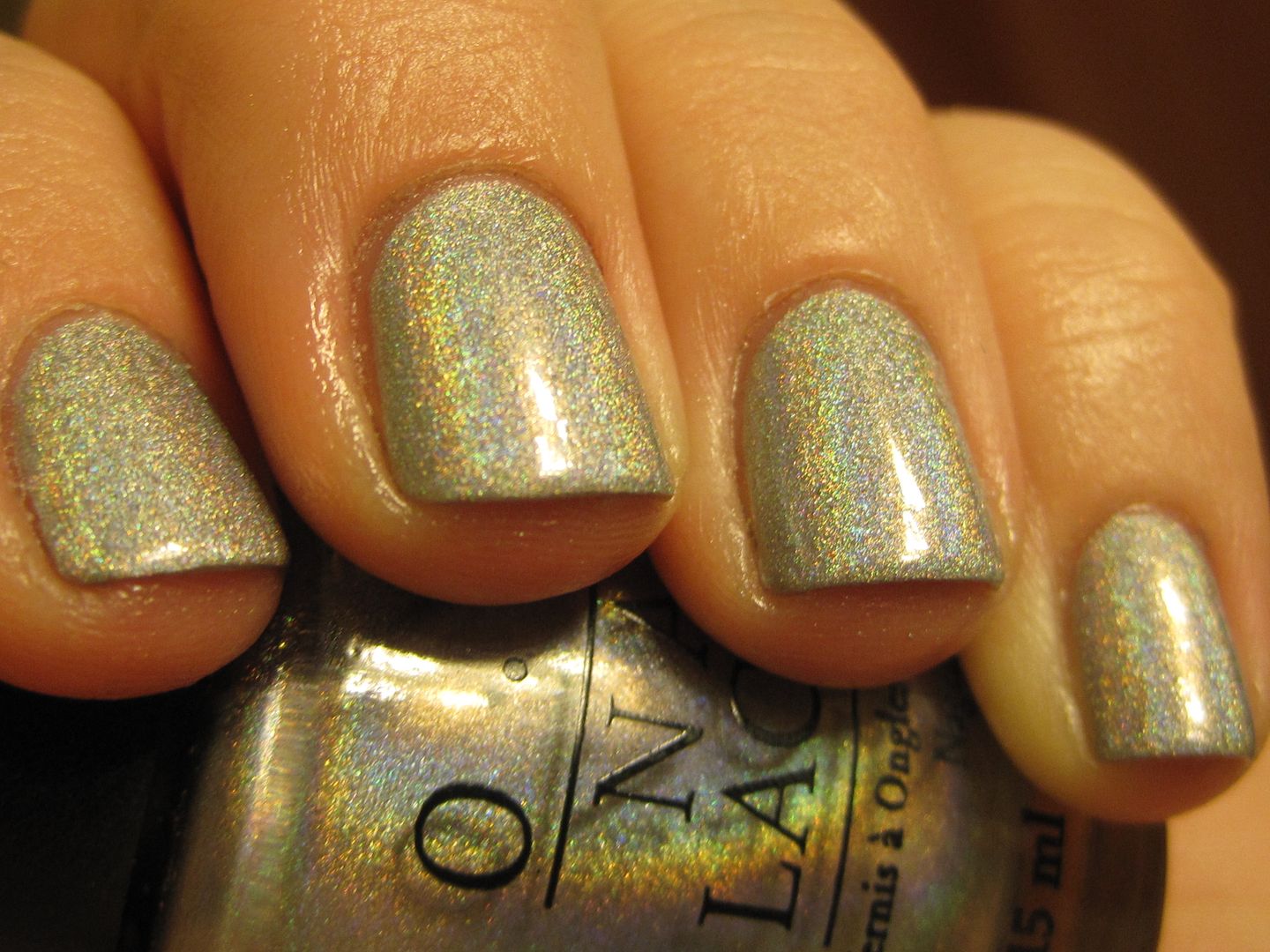 OPI DS Shimmer (over Nails Inc Baker Street)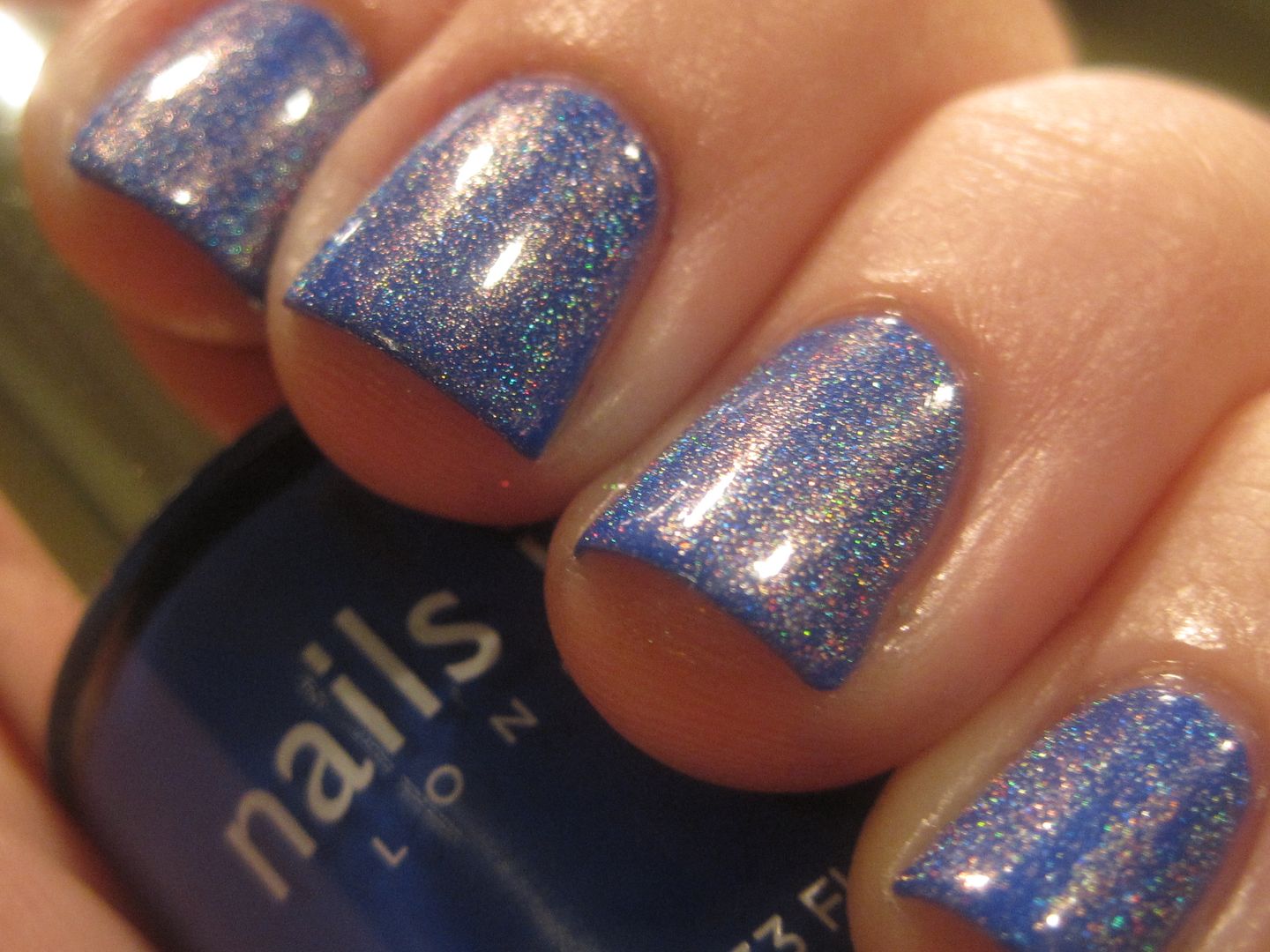 OPI DS Shimmer (over Red/Green Color Morphing Topcoat and Revlon Royal)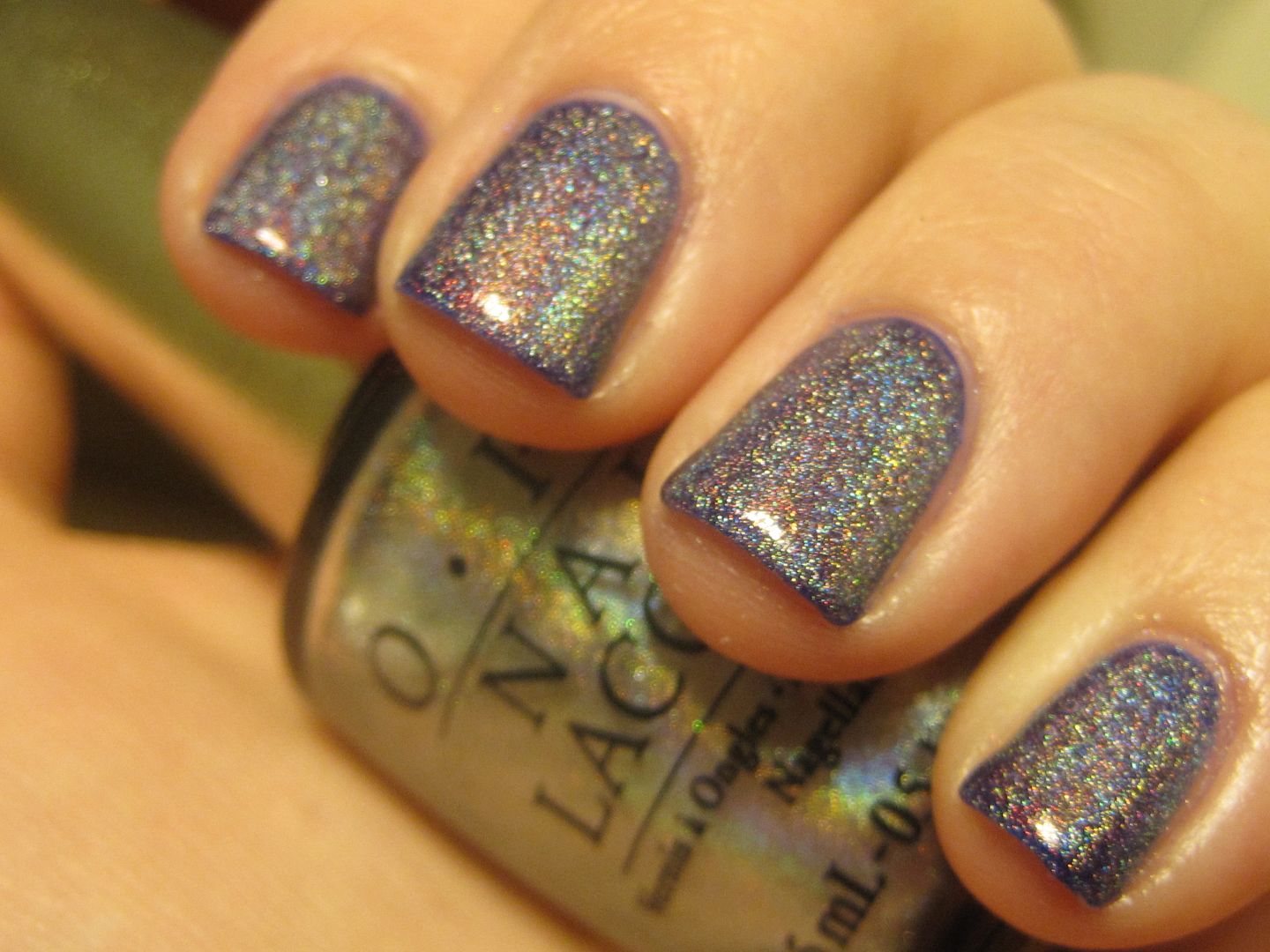 OPI DS Vintage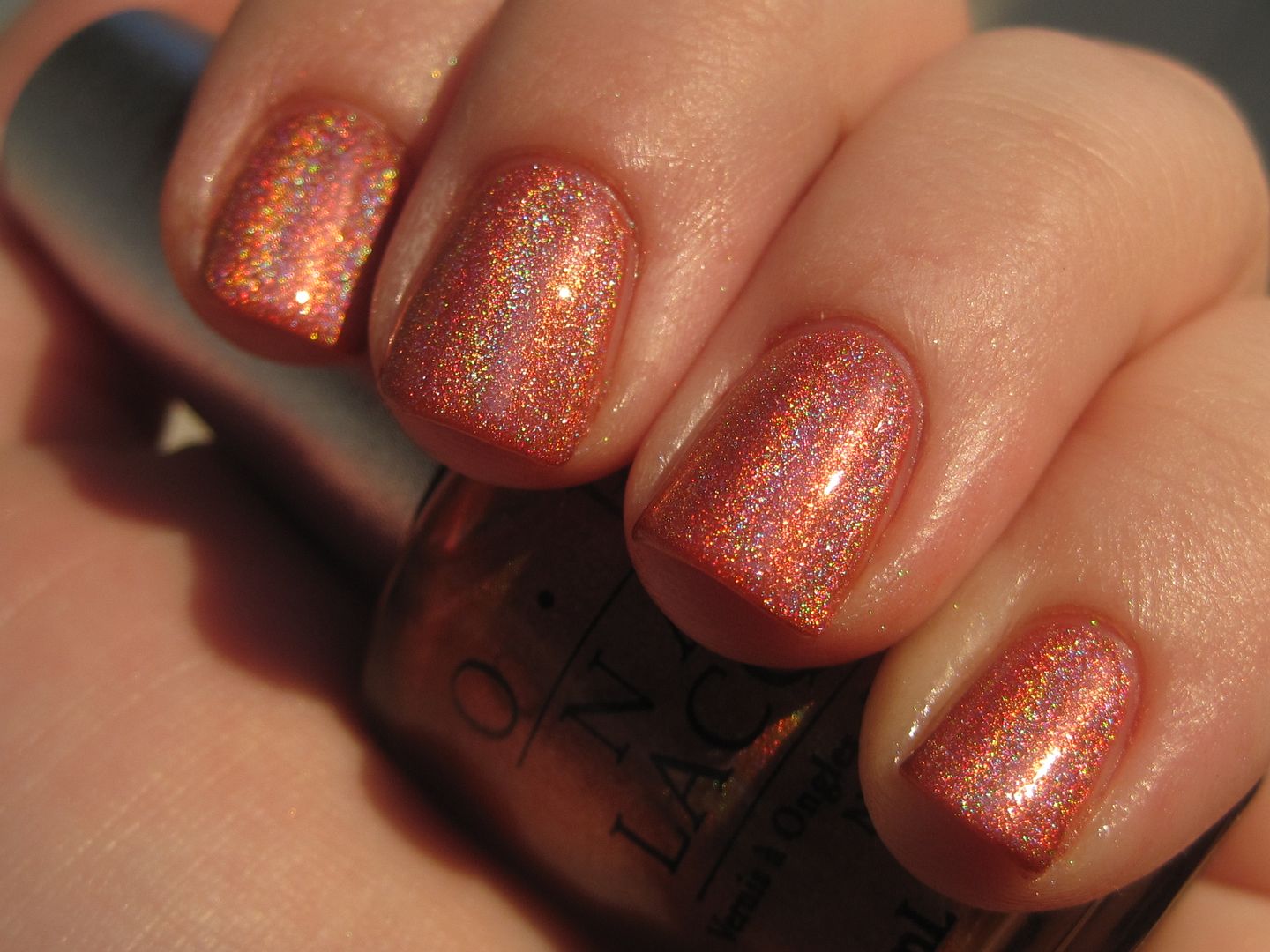 OPI Blue Moon Lagoon (over Essie Turquoise and Caicos)
Hey and you guys are SUPER lucky today! *sarcasm* I will even show you some really old pics of what my nails used to look like ages ago. Please excuse nubs, poor clean-up, bad pictures, and dry cutes. :)
OPI My Private Jet (original charcoal holo version)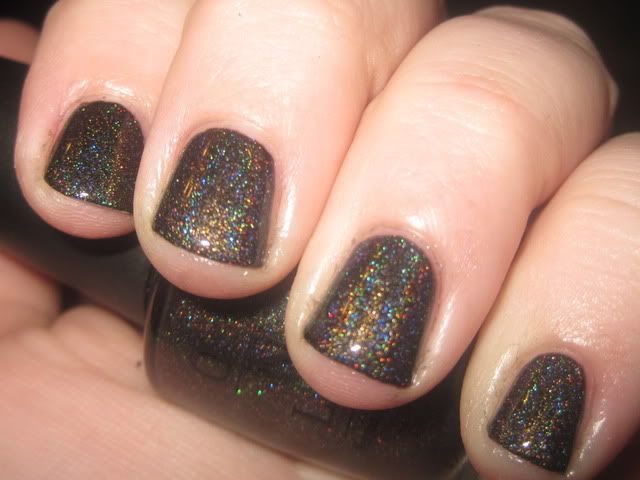 OPI Paris Couture For Sure
OPI DS Glamour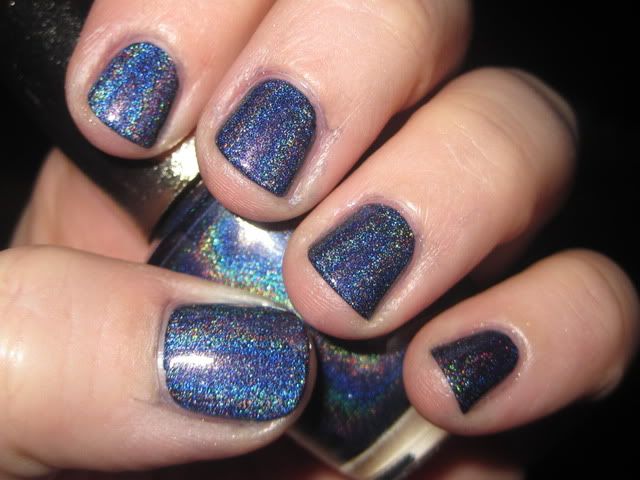 OPI DS Exclusive
I hope you enjoyed my walk down memory lane! As always, thanks for looking!