Today I have two polishes from Shimmer Polish to share with you. I really love that the glitters in these polishes are of the smaller variety and I think that is a nice change from all of the super chunky indie glitters that are so prevalent (not that I don't love those as well...obviously).
First up is Shimmer Wendy. This polish has predominance of copper, purple, and aqua glitters with a smattering of other colors mixed in. I layered 1 coat over a-England Galahad, a dusty turquoise creme. You could easily build up the density of the polish if you wanted to but I loved the way it looked with this base color so I let it shine through. If you REALLY want the glitters to pop...layer it over a vampy base like my pal Kristy from The Polish Haven did
here
(and yes...these photos are why I bought Wendy because this mani is perfection!)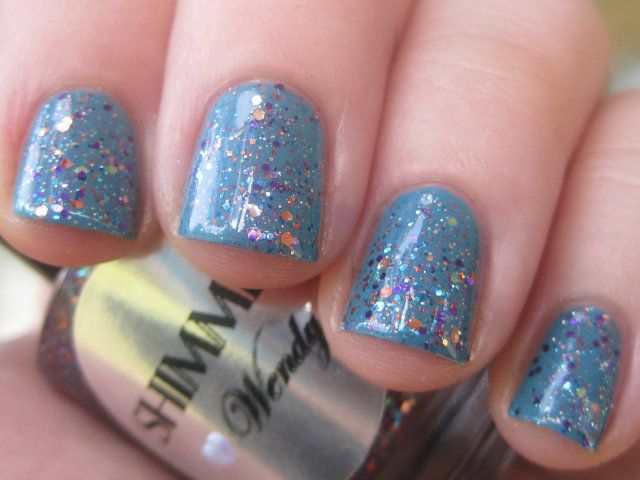 Next I have Shimmer Jenny. Finally an awesome polish with my name! (c'mon Zoya...I mean...who is actually named Blaze and Noot? There are tons of Jennys!) Anywho...this is a fabulous multicolored glitter with a predominance of blue. I layered 1 coat over Ulta Joined at the Hippo, a navy blue creme.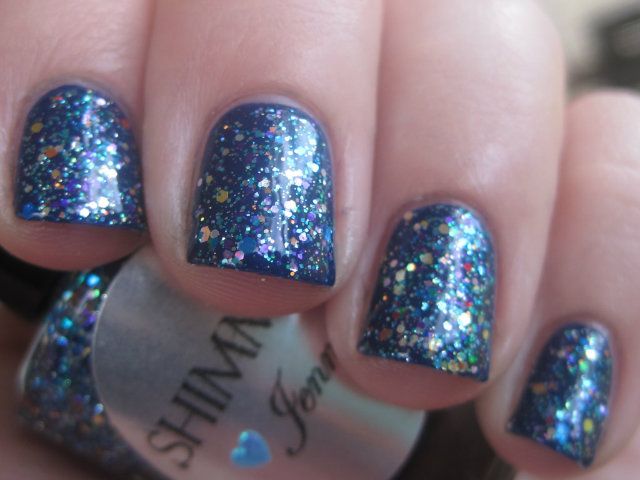 I found the formula on both of these to be fantastic and very buildable in opacity if you desire a full coverage glitter. I did use a coat of Gelous to smooth them out, but they are much easier to get smooth than some of the larger, chunky glitters (as you can imagine). These polishes are available from Shimmer Polish's
Etsy store
as well as their
website
(I believe that more polishes are available there as well as a list of all of the polishes they make). And the really cool thing...if there isn't one with your name you can request a custom polish with your name (and design the color scheme as well). How cool of a Christmas gift would it be to get a polish named after you? Just saying...Christmas is around the corner! Thanks for looking everyone!