So I have a new addiction: Illamasqua cremes. It all started with my purchase of Jo'Mina back in April. It is a positively gorgeous color and the formula is dreamy. I thought...ok...this is pretty awesome...but $12 for a creme? I didn't think I would be buying any more because surely there were dupey colors to the rest of them...right?
Well...fast forward to the recent VIB sale at Sephora. EVERYONE was talking about Illamasqua Noble so I thought I would throw it in my cart. HOLY CRAP! It is amazing! I didn't think anything could compare to my Jo'Mina love, but it certainly has jumped up near the top of my "fantastic cremes" list. Now...I need them all. All of the Illamasqua cremes.
This is two coats of Noble (with no topcoat...SO SHINY). It is an electric robin's egg blue creme. It is so smooth and applies like a dream. I've heard the color is similar to Zoya Robyn, but I don't have it to compare.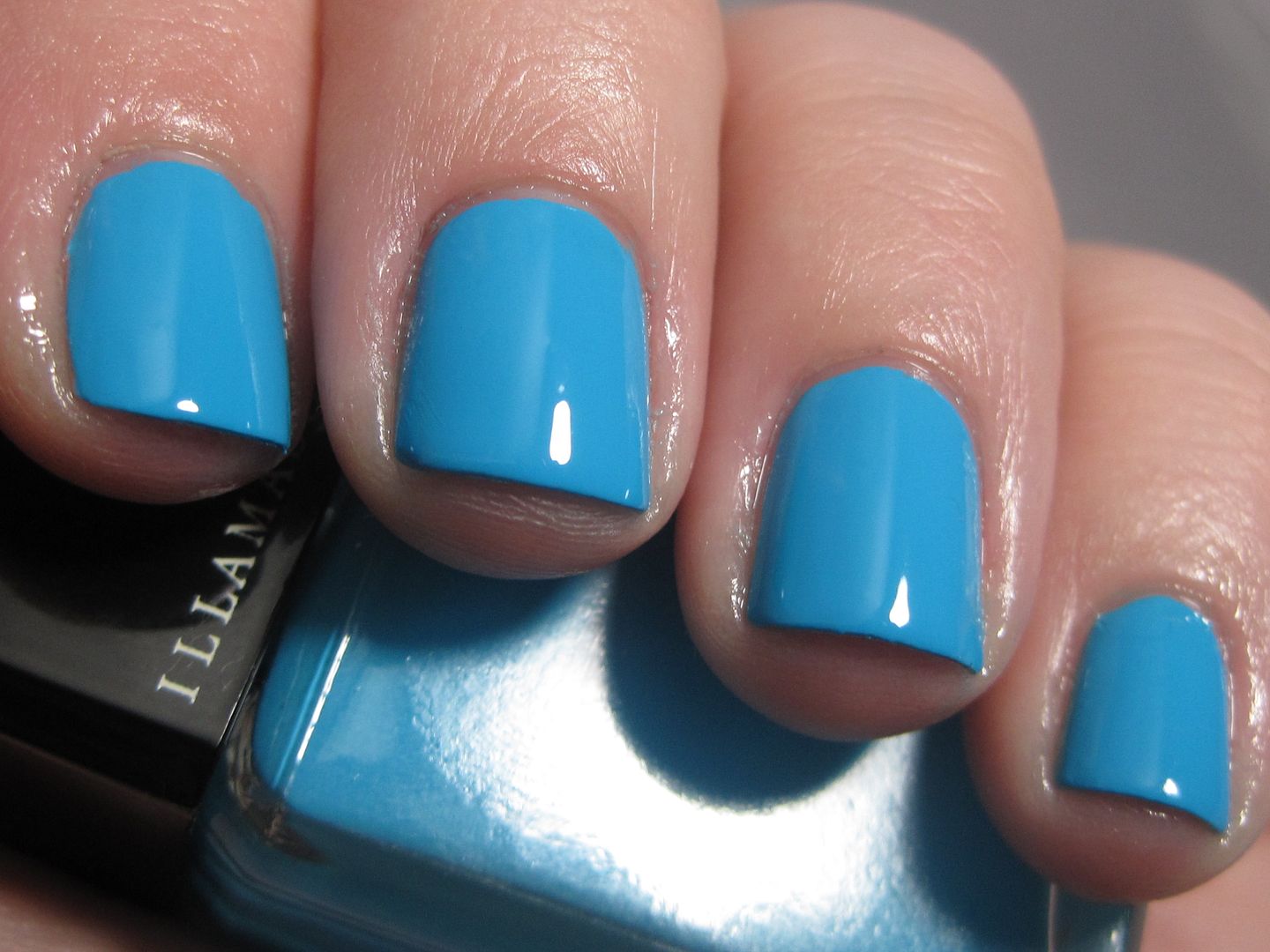 Next I decided to add some flakies. I used 1 coat of Essie Shine of the Times on top.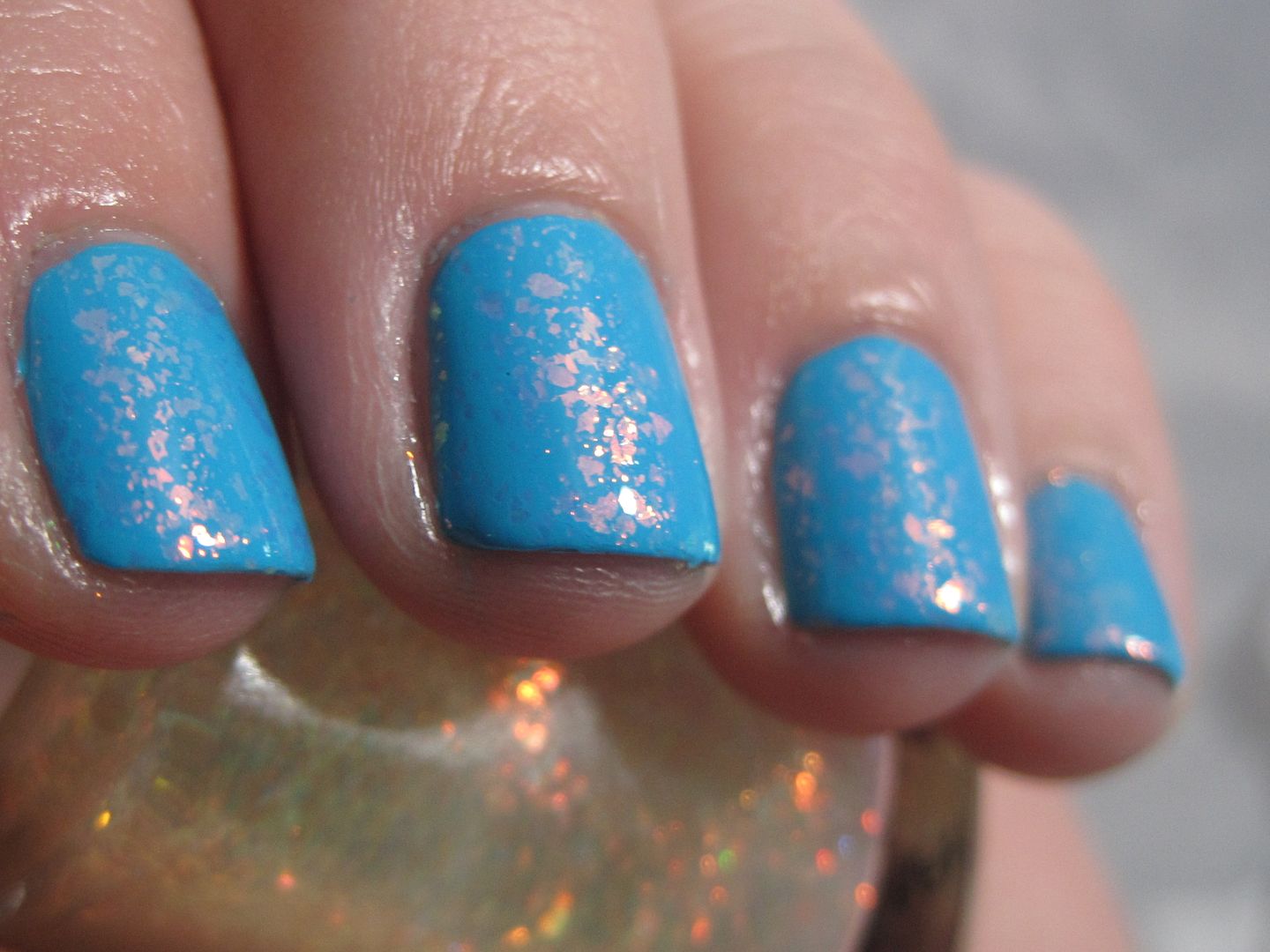 My hand looks super lobstery here...but the flakies are so pretty!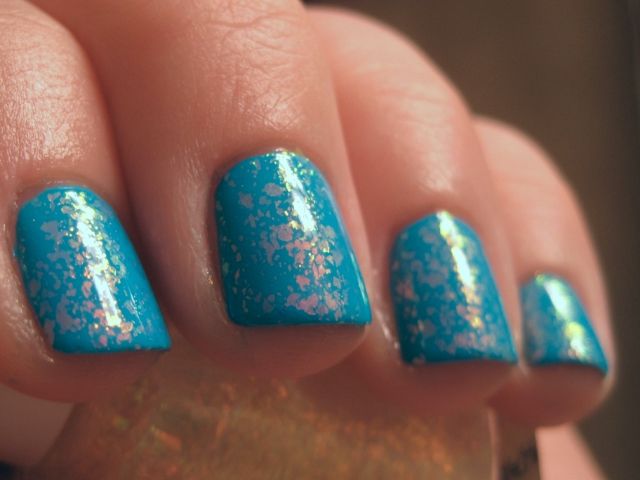 So yeah...I love Illamasqua cremes. Going to need some more. And guess what I got in the mail today from a swap? Illamasqua Nomad! So guess what my next mani is going to be?! So excited! Yes and by the way...I have about a week and a half worth of manis that I still haven't posted for you guys so those will be coming up over the next week. Sorry I'm so far behind but life has just been hectic lately! I hope to be posting more now though! Thanks for looking everyone!