I have been neglecting a lot of my non-Indie polishes lately, so I decided that I really need to work on wearing other polishes from my collection more often. I have had Zoya Roxy for ages untried so I decided to give it a little attention.
This is two coats of Zoya Roxy. All of the pictures I have seen online seem much lighter than this, but I have to assume they were taken in really bright lighting or something. It is really this dark in real life. It is a lovely deep wine colored jelly with bright fuchsia micro glitter throughout. It has some similarities to Deborah Lippmann Razzle Dazzle I believe (though that one leans more red while Roxy is a deep winey purple.) It reminds me a lot of China Glaze Mummy May I, but with a wine colored base instead of the dark grey/black jelly base.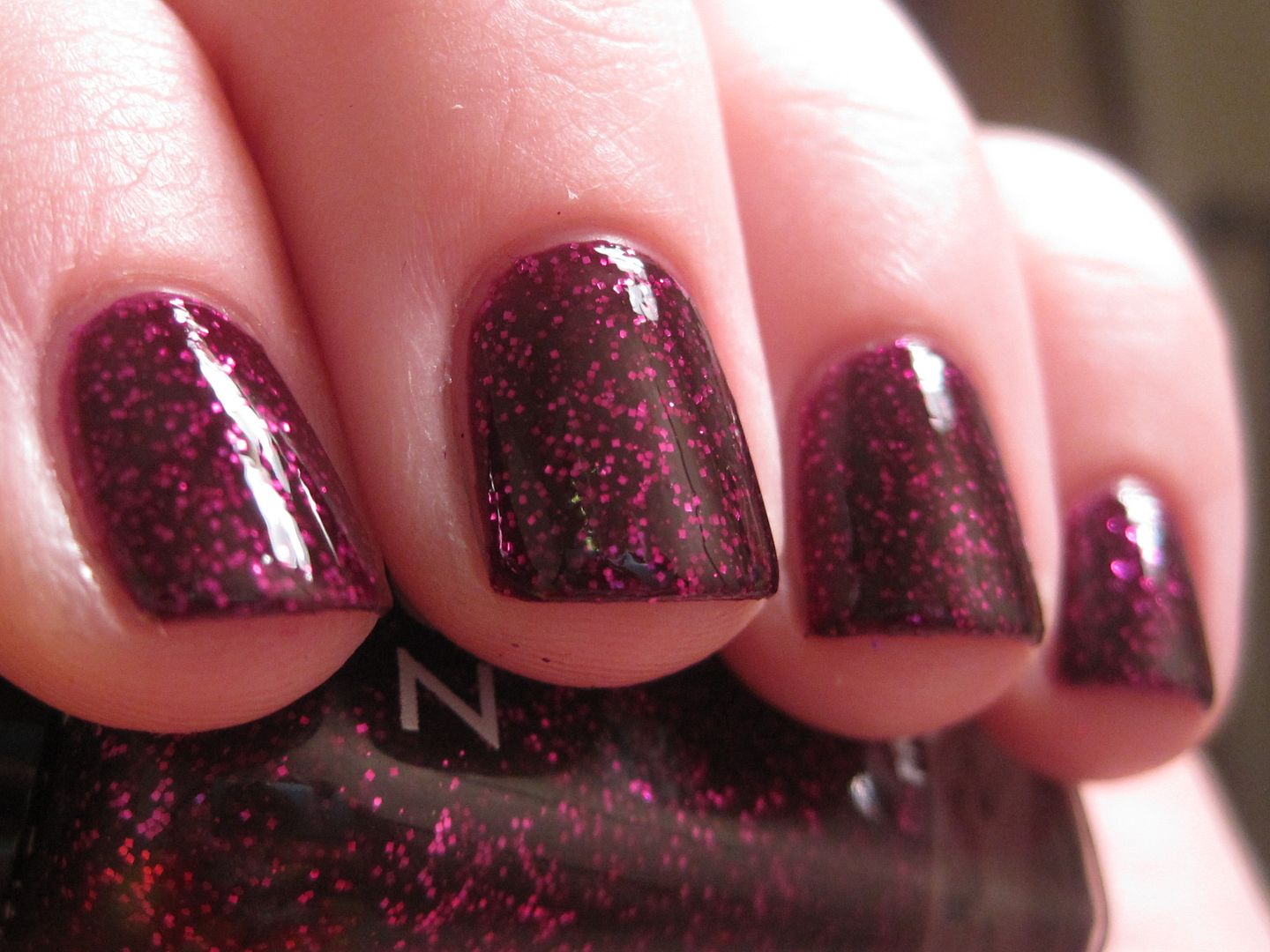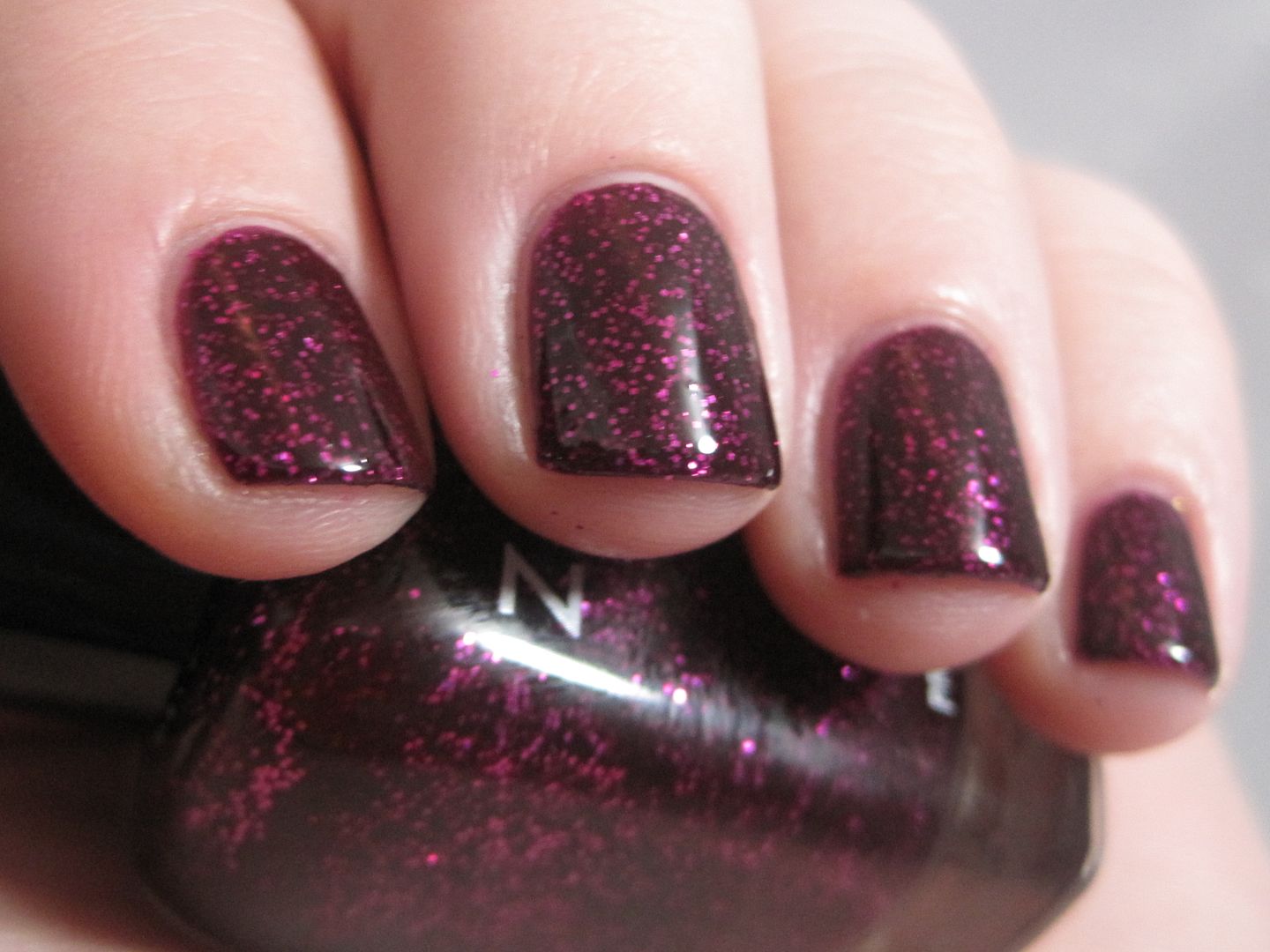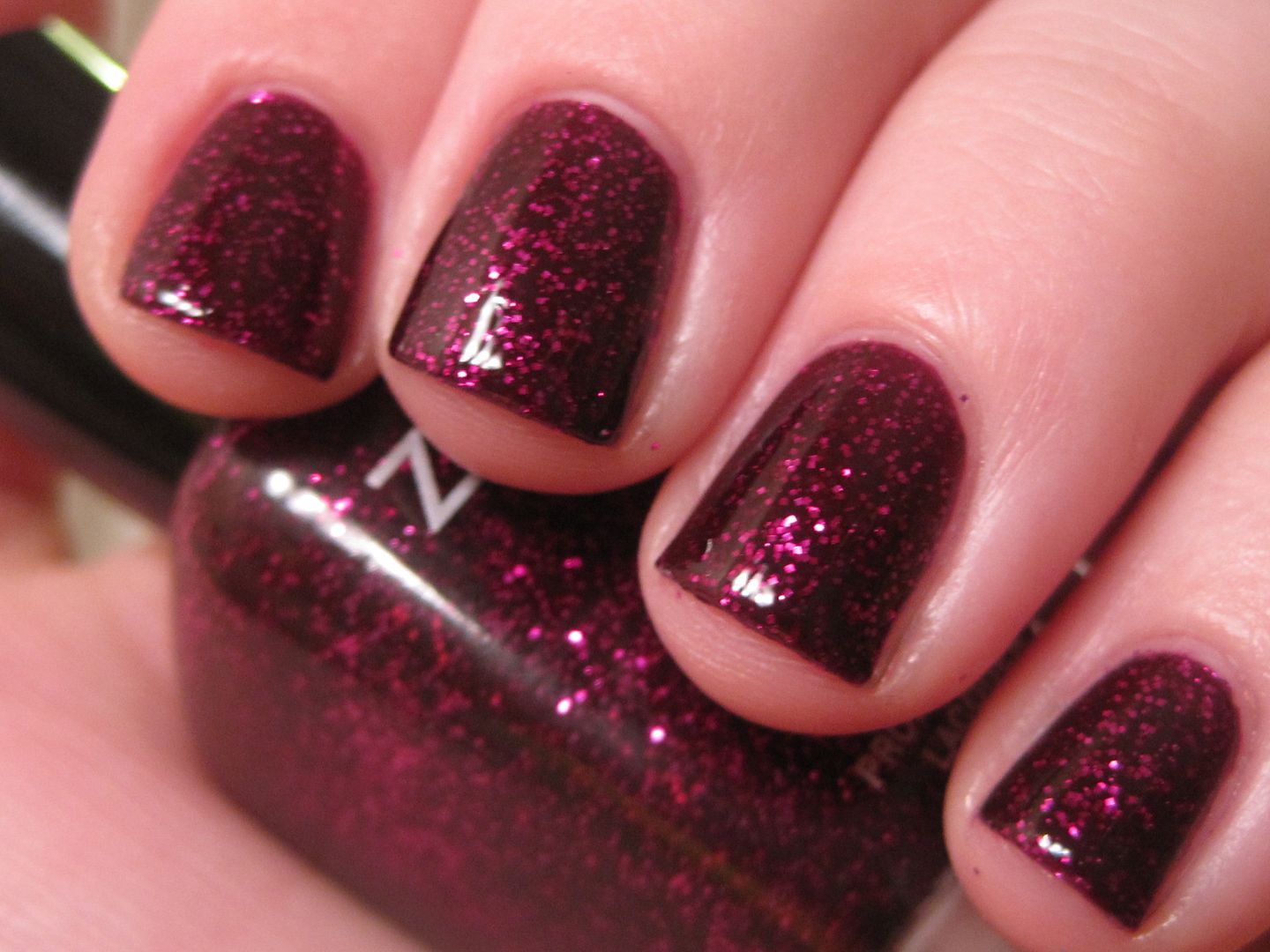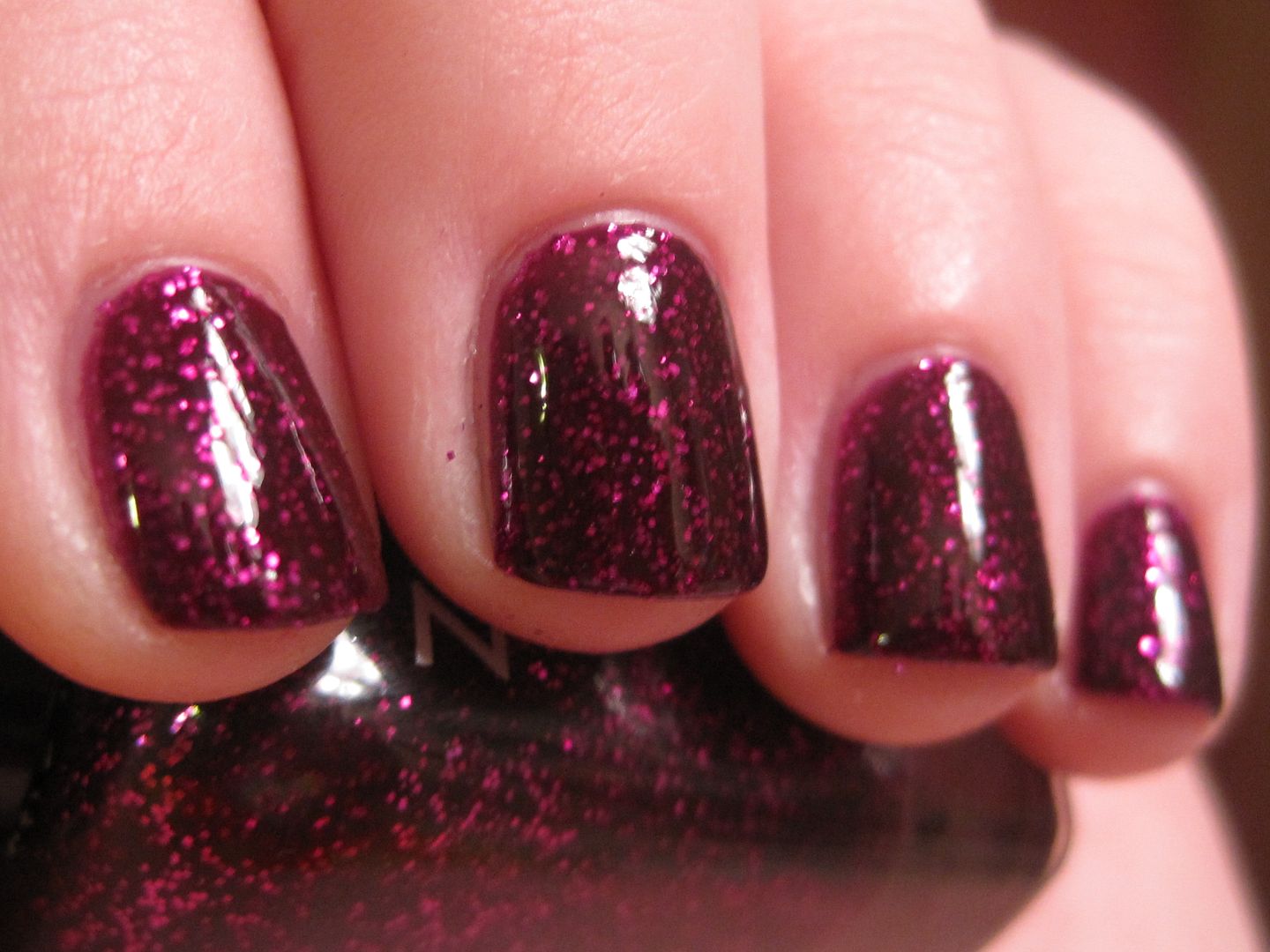 Does anyone besides me feel like they are ignoring their stash lately? Too many indies around! But there are so many gems in my regular stash that need some attention, like this beauty. Thanks for looking!