I decided to show you a swatch of one of the Pretty Serious polishes from their mini collection for fall called "They Came From Beyond Space". There are three polishes in this collection (I have all three and I will get to the others eventually) and they are all foily duochromes.
Galaxy Invader is a foily blue with a purple duochrome shift. It can be worn on its own, but I found that layering over black really made the duochrome pop more. The duochrome in these was camera shy, but very apparent in real life. I had to take some extreme measure to get it to show up on film, but it is definitely there. Polishes that refuse to photograph properly frustrate me to no end! It isn't their fault...I guess the camera just doesn't like picking up certain things that are so obvious in real life. This is 1 coat over black.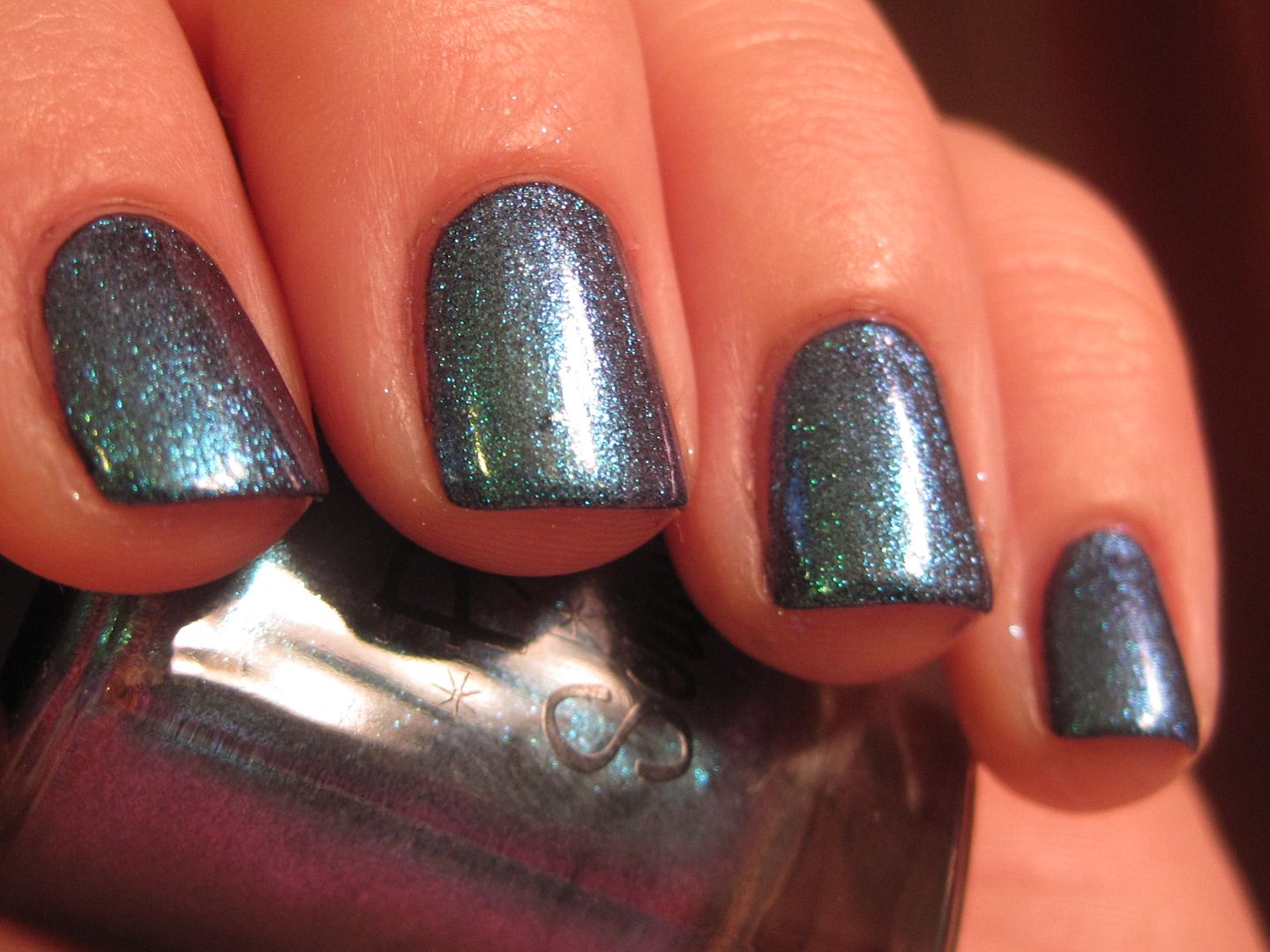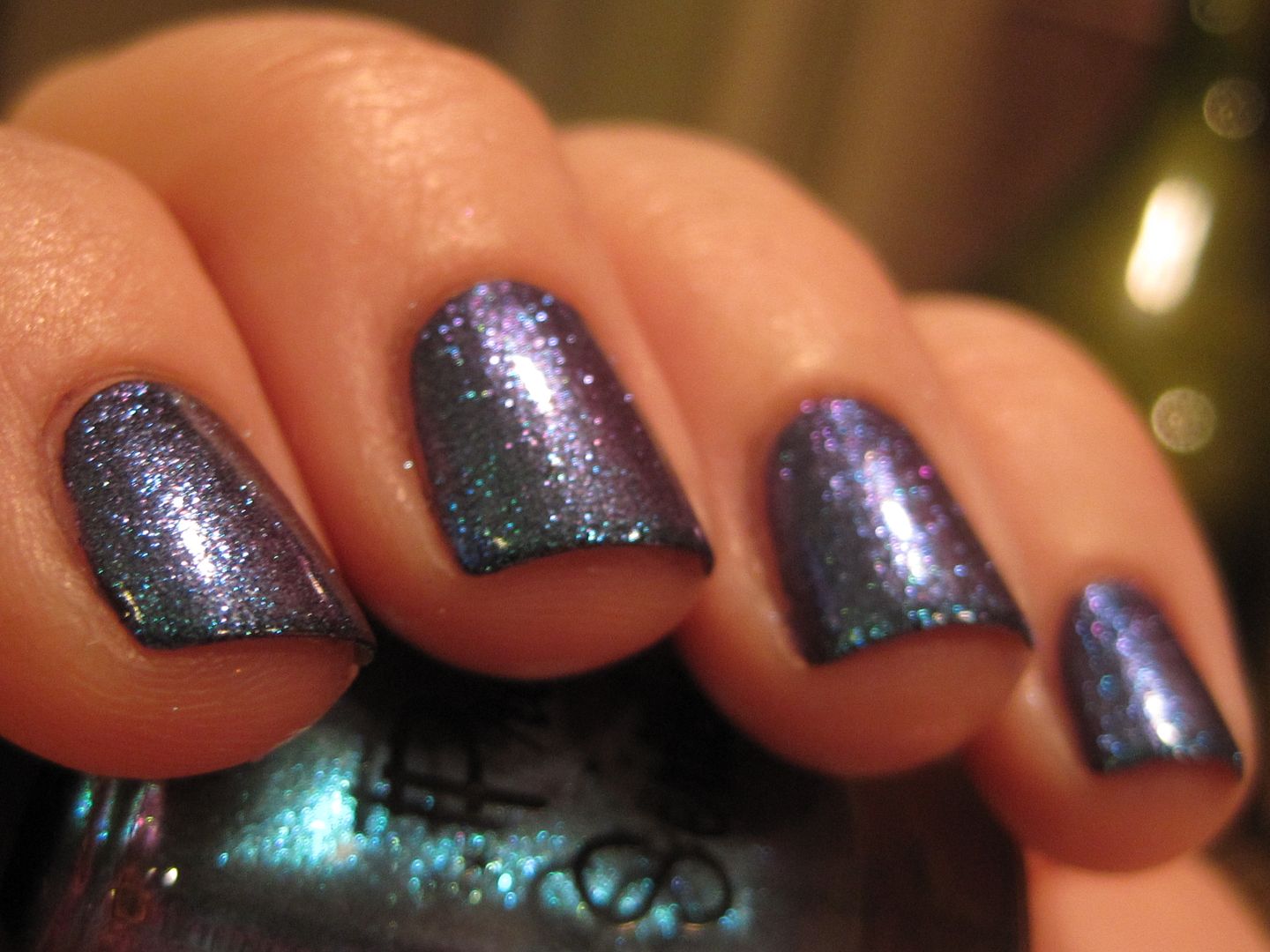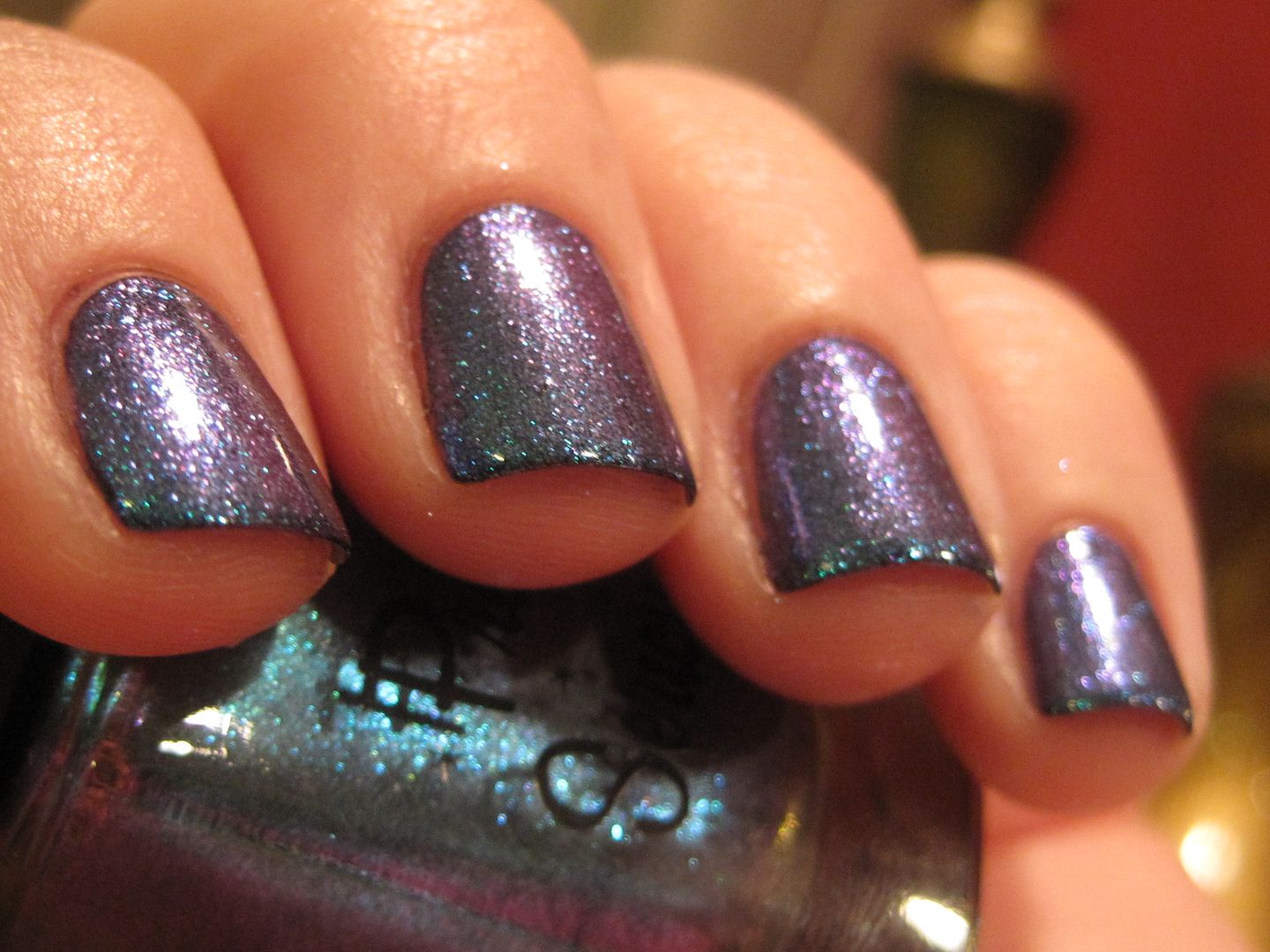 These polishes can be found on Pretty Serious's
website
. Pretty Serious Cosmetics is located in Australia, but they do ship to the US (and at very reasonable rates) so don't let that deter you from checking them out. There are a lot of gorgeous shimmers and glitters available from them as well (with fantastic formulas to boot). I highly encourage you to check out this brand if you haven't already. Thanks for looking everyone!