So back before the maker of NerdLacquer went AWOL, I did happen to purchase a few of her polishes. Now I will be completely honest...I didn't love them. Back then, I was still new to the nail polish community and chunky glitter polishes and I really didn't know how to apply them and topcoat them properly for them to look their best. My attempts at wearing my Nerds was...very poor to say the least. I stashed them away and haven't thought much about them since. A few days ago I decided to pull them out and give them another go. My what a difference some layering and a topcoat makes. To me...they look better when one coat is applied over a complimentary base color. That might just be my preference, but I really like the way they look like this. Here is my meager NerdLacquer collection for your enjoyment.
Pinin' for the Fjords (1 coat over Hot Looks BMX Bandit)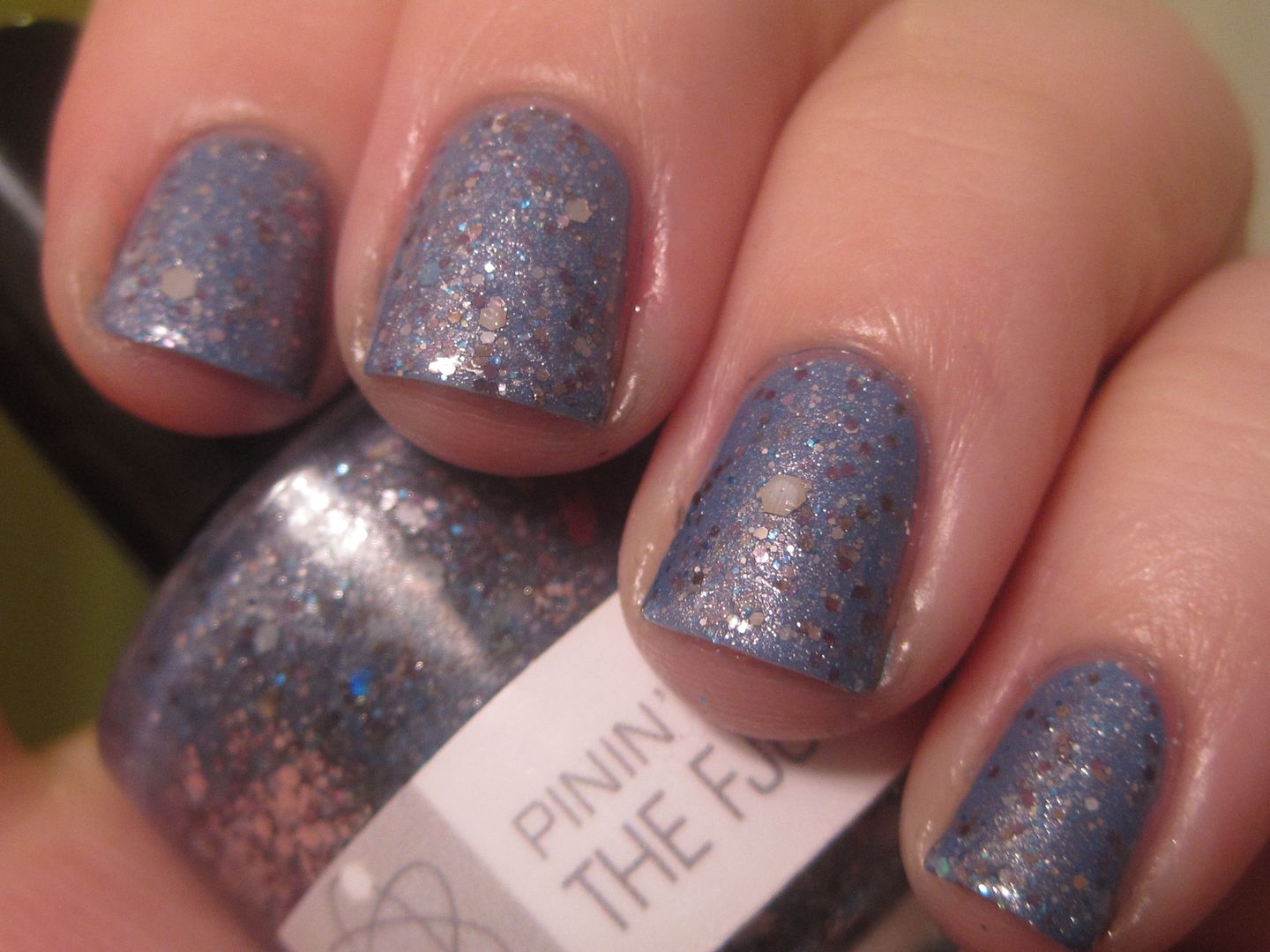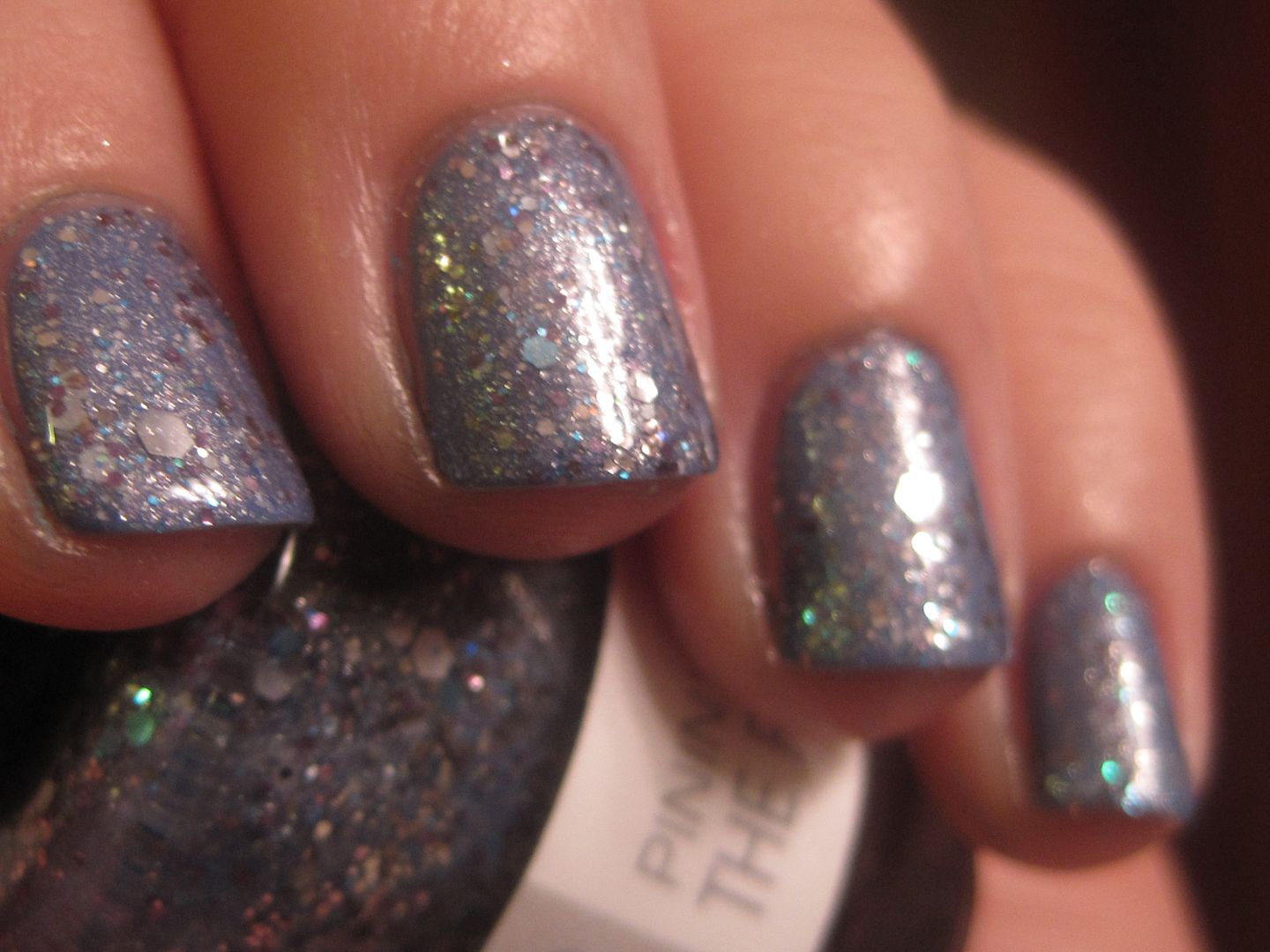 All of Time and Space (1 coat over Orly Ancient Jade)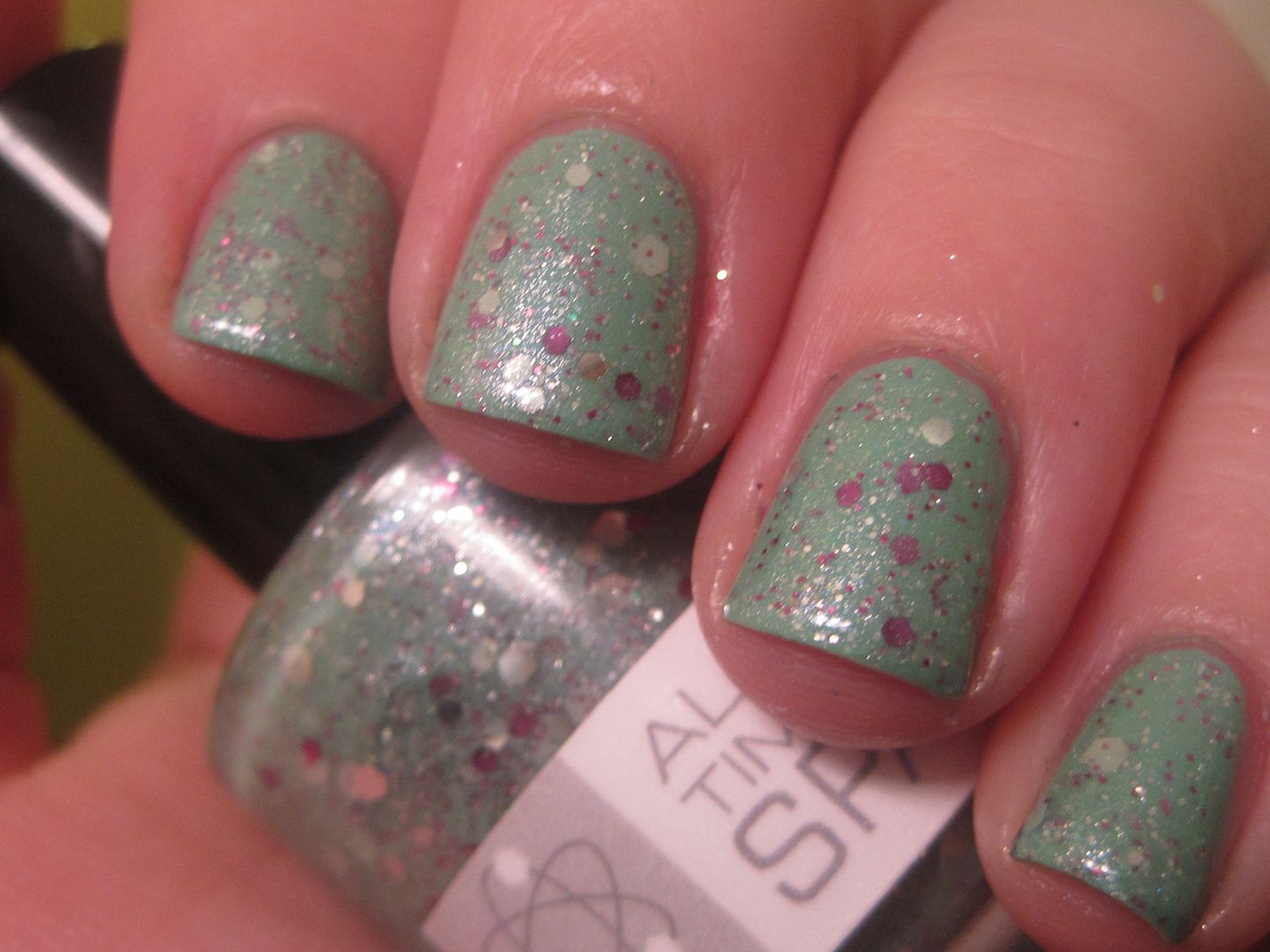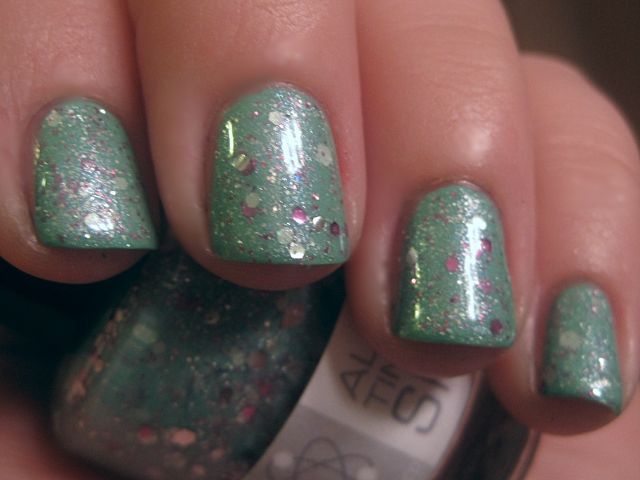 Webinarmy (1 coat over Orly Lucky Duck)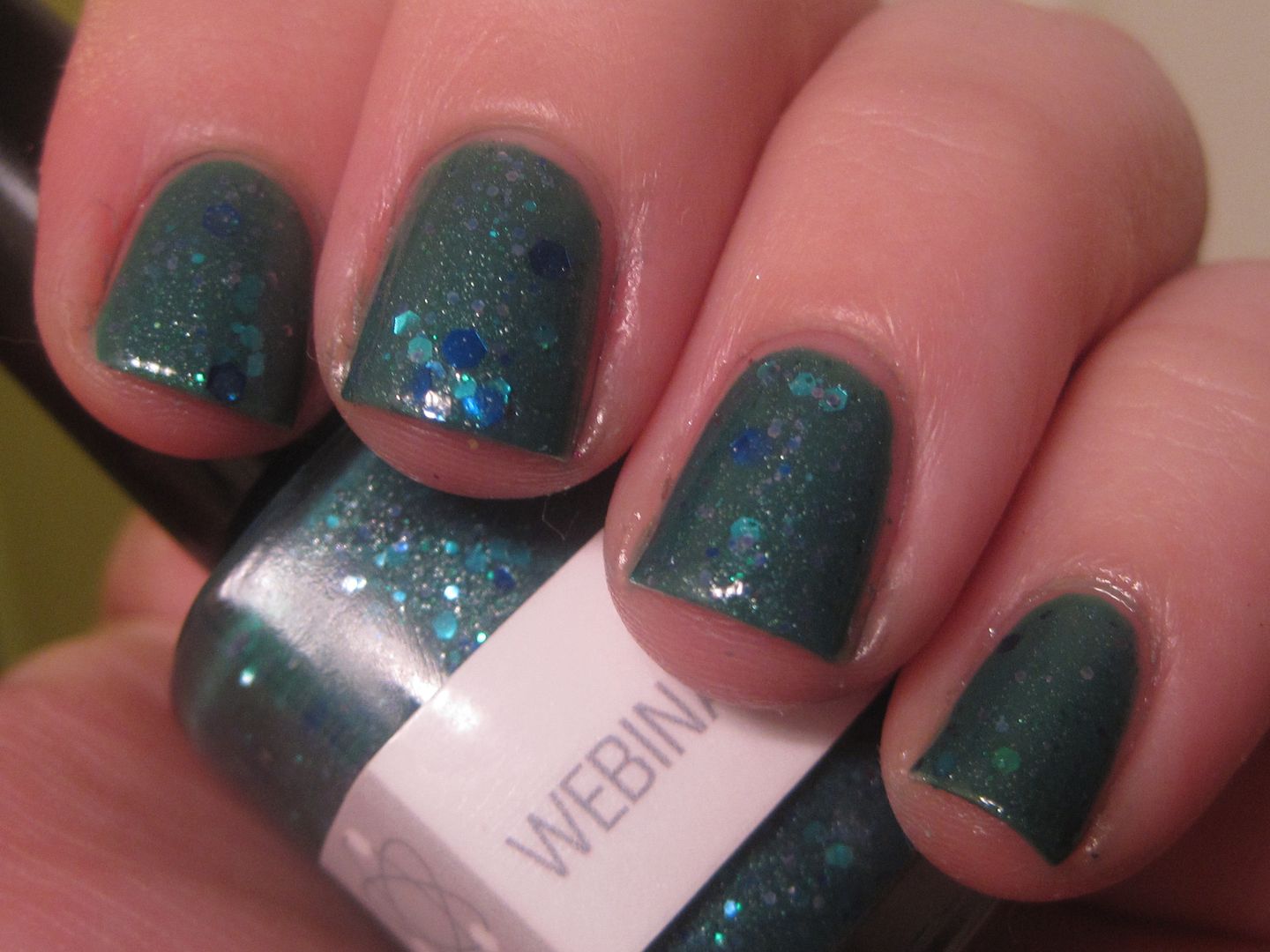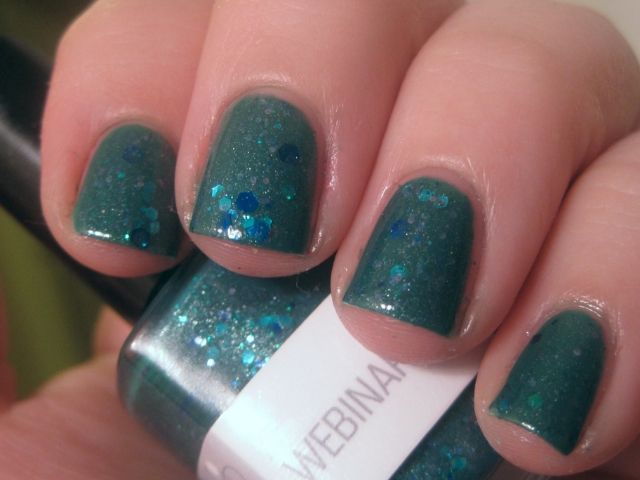 I had thought about letting these go, but now I think I will hang onto them. They certainly are interesting and unique polishes in the indie world and I am sad that they are no longer being made. So if any of you have some Nerds and didn't like how chunky they look on their own (or they do to me anyway), give layering them a try! Thanks for looking!