Sometimes I have to admit when I am wrong...and this is one of those times. When I ordered the Sweet Somethings for a Summer Solstice collection and it arrived, I was totally meh about this polish. I didn't think there was much special about it and I almost got rid of it. I even thought it had curling glitters (for some reason...I'm still not sure why.). I saw someone layer it over a super dark blue and it looked lovely so I decided to give it a shot. It is now one of my favorite Lynnderellas.
Deep Blue Seeing seems so simple and straightforward in the bottle, but when you put it on (especially over a really dark blue where everything "pops") it is so complex. I especially love the addition of the matte blue glitters among the metallic ones. There are also subtly varying shades of blue. It gives it a lot of interest. This is one coat of Deep Blue Seeing over Zoya Ibiza.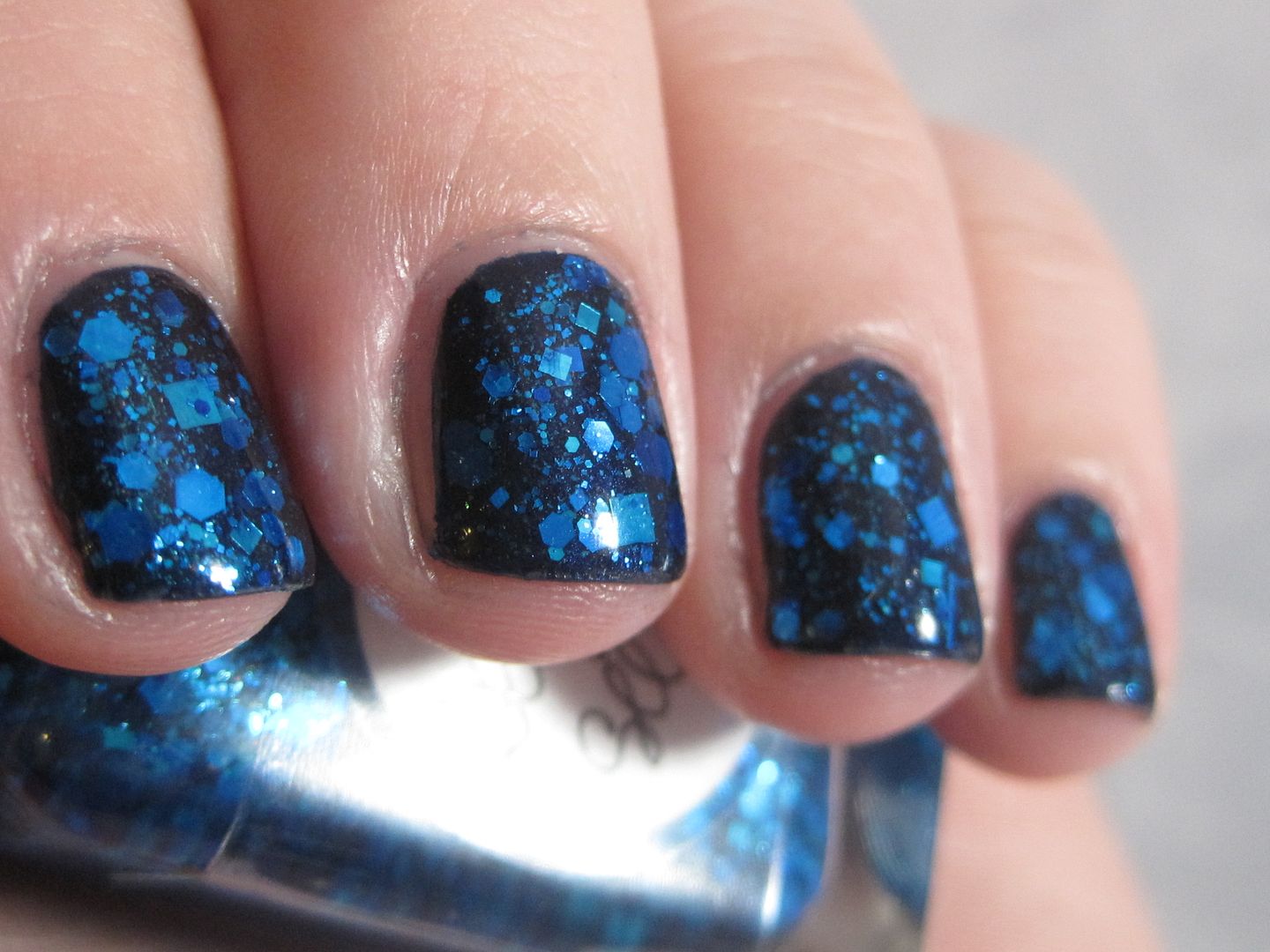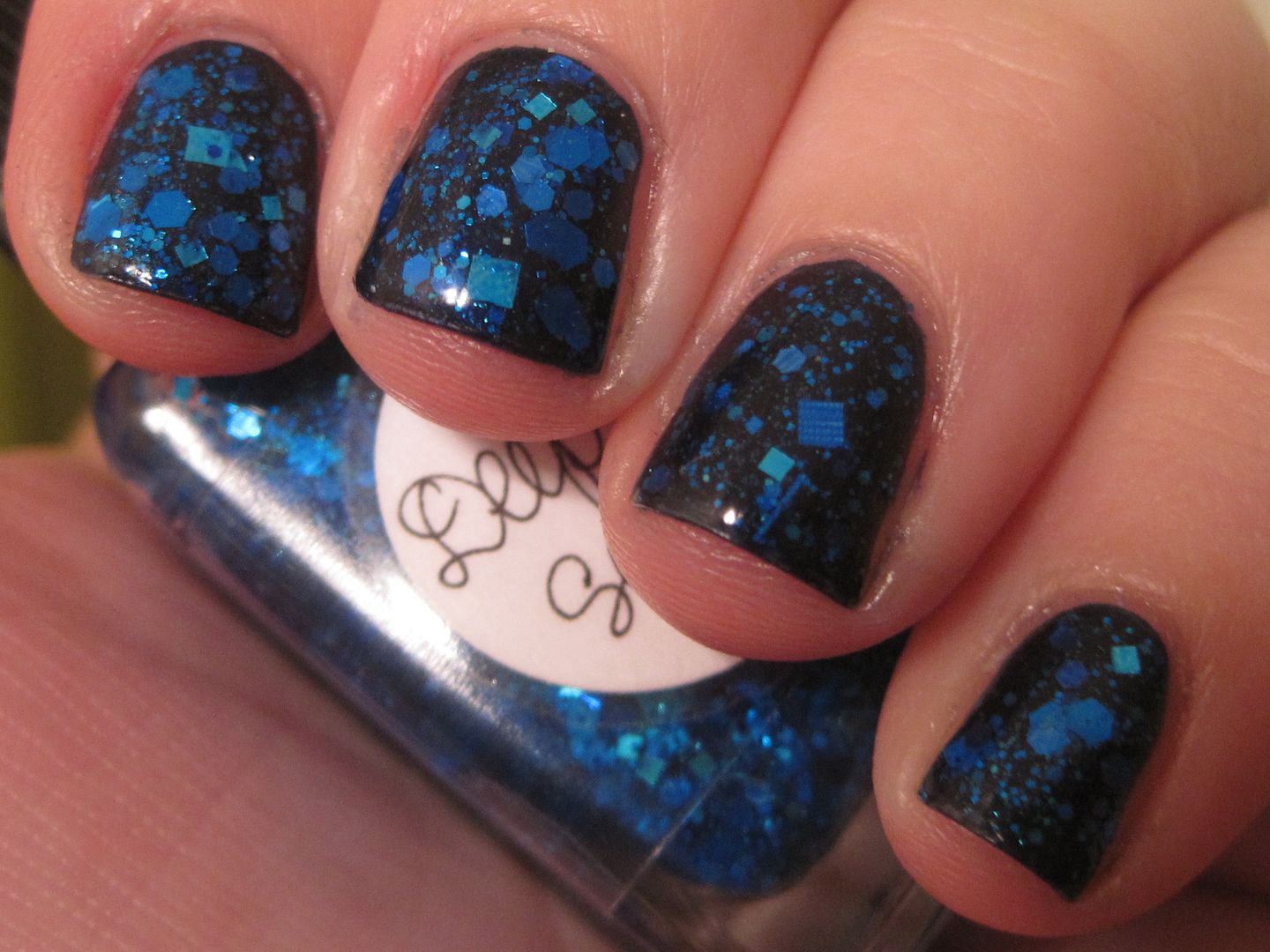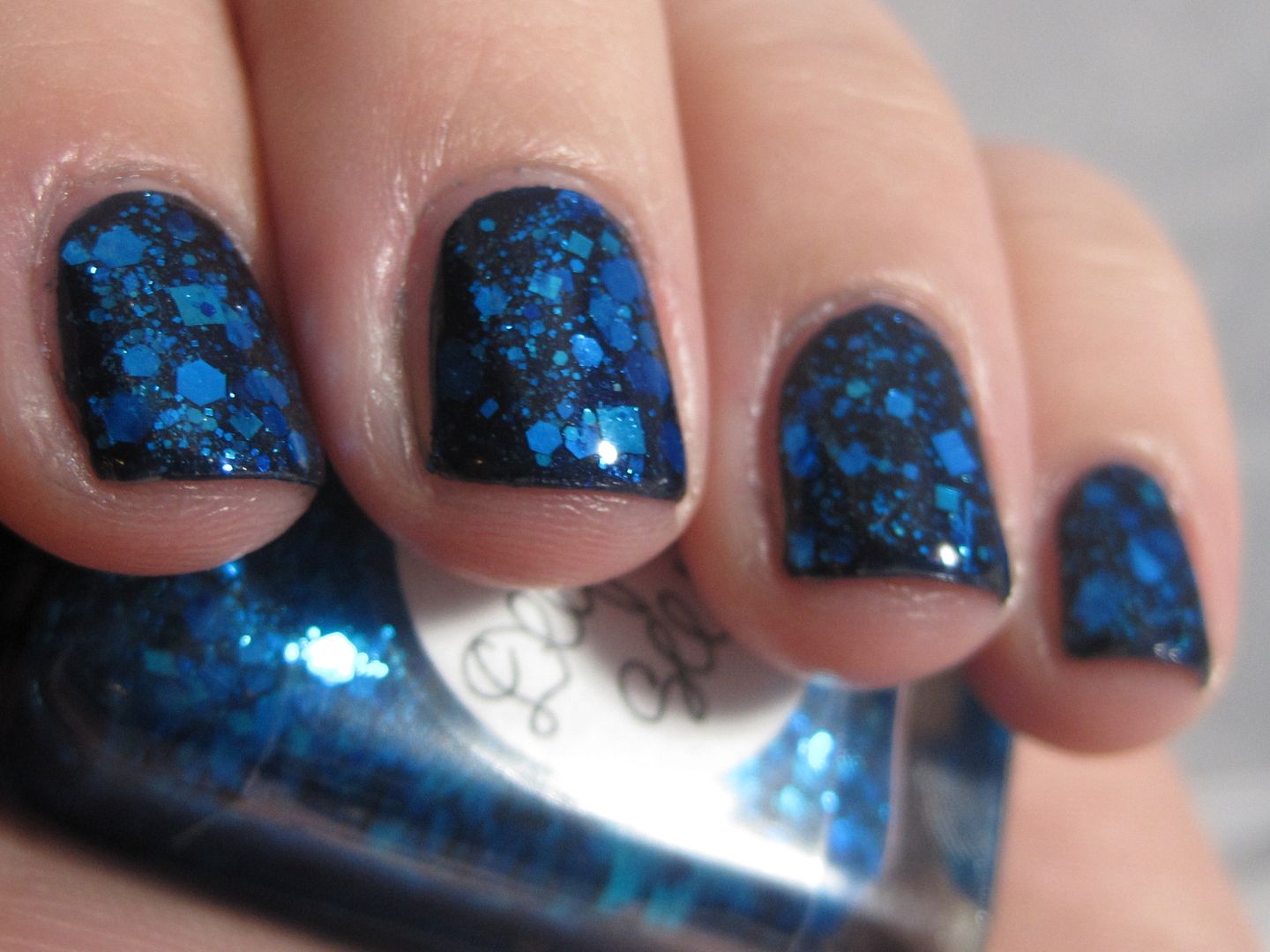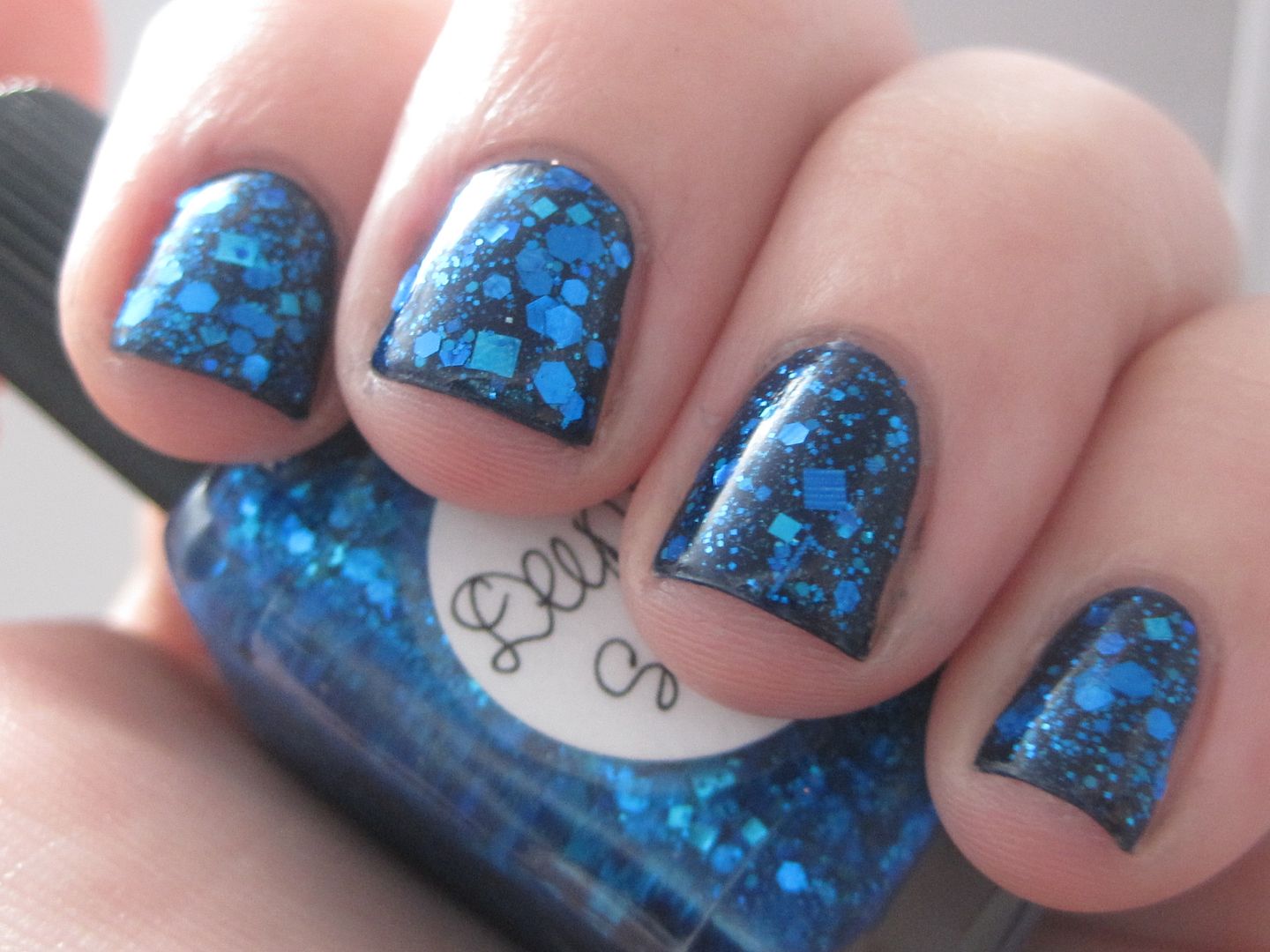 Never have I been so happy to be so wrong. I love this one! Thanks for looking everyone!